Have you ever walked into a room, retail space or corporate building that had a natural vibe to it that set you immediately at ease? Perhaps it was a modern office building with a lot of natural curves and muted colors or a coffee shop with an abundance of leafy green plants and bohemian up-cycled décor. Odds are the elements of design that inspired your visceral feeling of tranquility were tied to biophilia.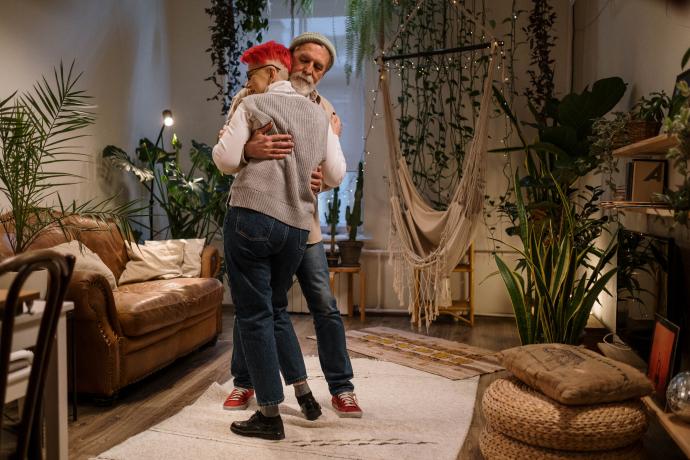 Biophilia is the social philosophy turned design principal that asserts we as humans possess an innate desire to seek connections with nature, and once found, these connections give us a sense of calm that is rooted in our biology. The simple concept that humans are part of nature and find comfort when surrounded by the beauty of materials found in nature is well documented and has a measurable positive psychological effect.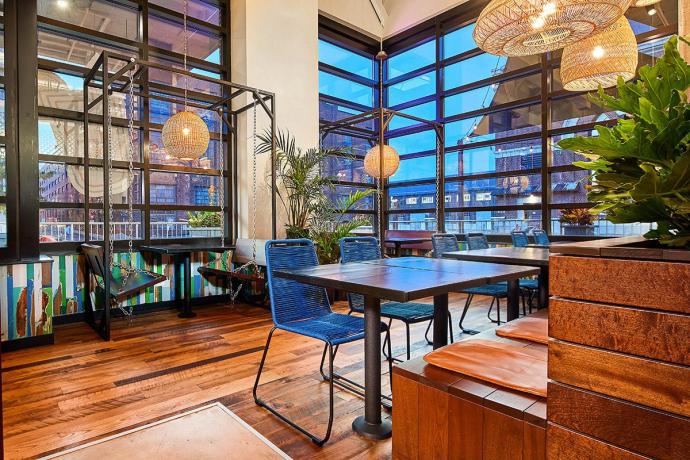 This notion has taken on various forms over the years in the design and architectural world as biophilic design, a trend that focuses sustainable design strategy to address issues like climate change and urbanization aimed at reconnecting people with the natural environment. But it also has carryover elements into Scandinavian design theory, the mid-century modern aesthetic, and bohemian designs as well.
With more than half of the world's population now residing in cities we have progressively separated ourselves from nature through our design choices and urbanized lifestyles. Biophilic design has seen a groundswell of popularity in recent years to address this by promoting design that incorporates natural elements, materials, and textures that harken to the surrounding rhythm of nature to help induce a feeling of comfortable well-being and promote a sustainable lifestyle.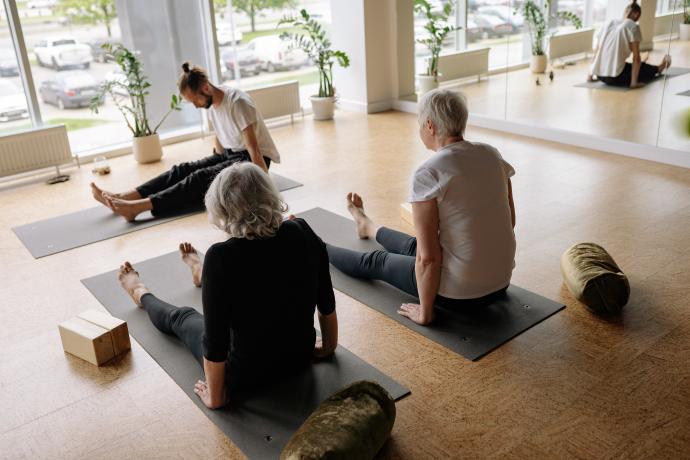 If you can imagine the difference between the sterile, windowless, artificially lit interior of your local DMV complete with row upon row of blue plastic chairs and in contrast that of a stereotypical yoga studio with warmly colored wood flooring, large vibrant green house plants, and lots of natural light pouring in through large windows you will have some idea of what we are talking about.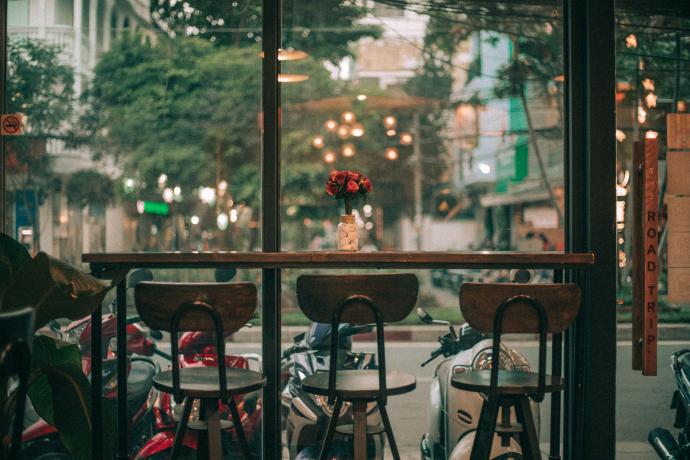 "There are many ways to reach the shared goal of reinforcing a connection and commitment to our inherited role as stewards of the natural world, even though we now live in a world largely of our own making." – Judith Heerwagen, department of architecture of the University of Washington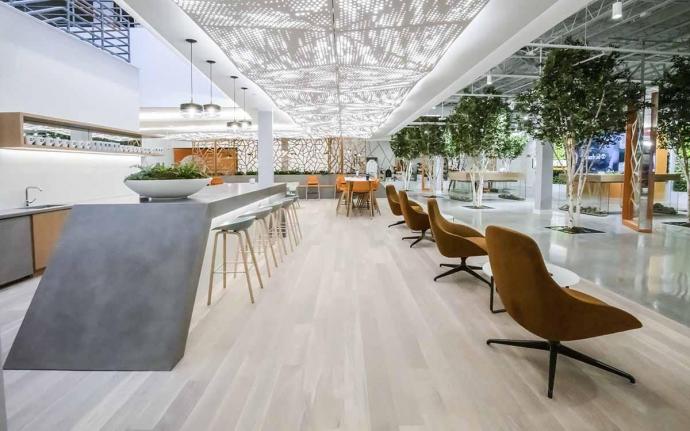 Spaces that invite nature into their design have been widely adopted in corporate, business, retail, and restaurant settings as biophilic design has caught on and been popularized by the sustainability movement. Most major tech companies have campuses that include water features, lots of wooden flooring, and paneling with warm natural tones and lighting.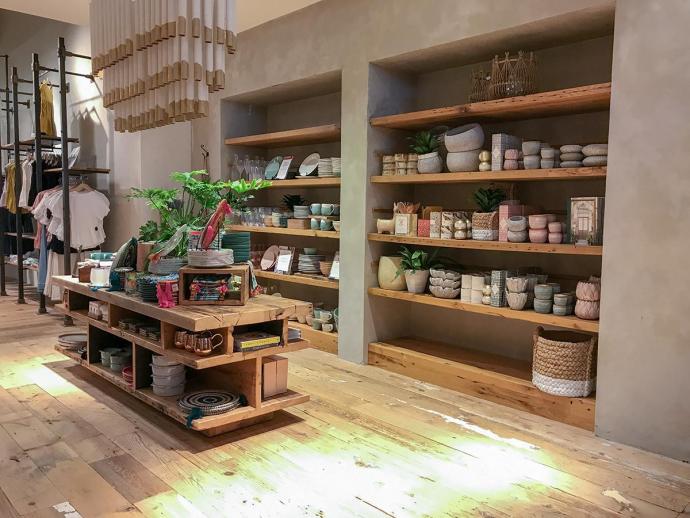 Retail spaces also regularly incorporate these very same elements with minimalist and upcycled furniture and fixtures to set their customers at ease and emphasize the quality of their products with an image of comfortable sustainability.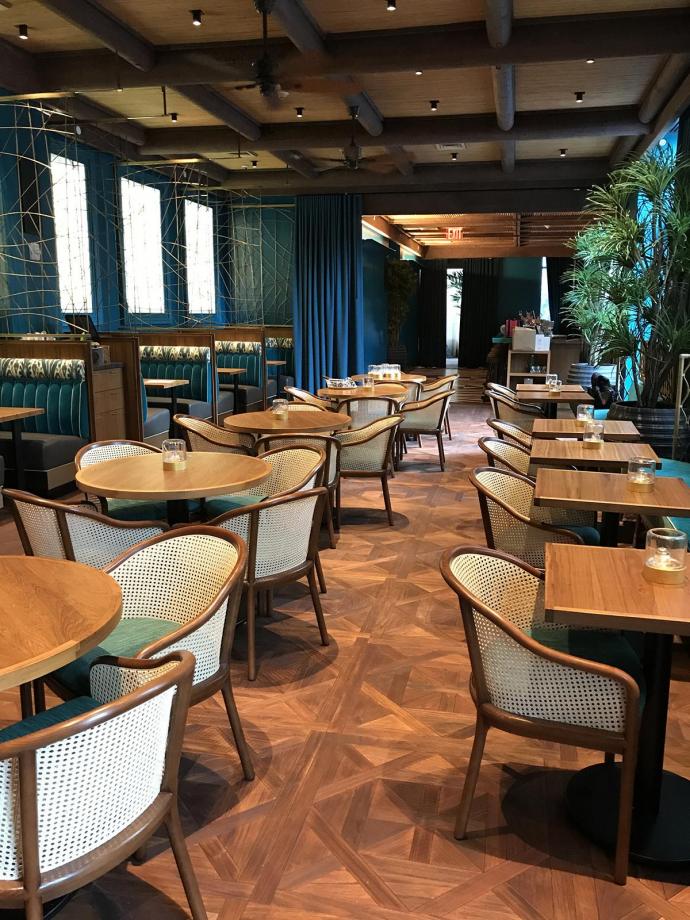 In restaurant settings the "bohemian coffee shop aesthetic" has been adapted, refined, and replicated in everything from fine dining to hotel lounges with large leaf plants, warmly textured wooden tables, reclaimed wood flooring and soft natural lighting.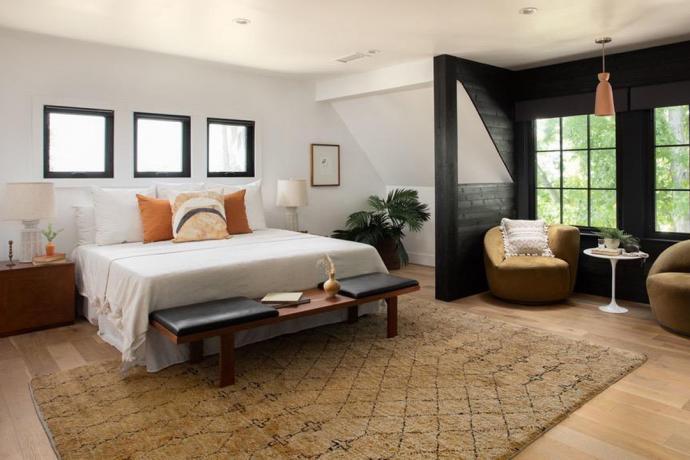 At home it is easy to incorporate these biophilic design elements into any redecorating or remodeling plan to add peace of mind to your personal surroundings. Focusing on practical elements that are found in nature like rustic natural wood tones in flooring, shiplap feature walls and real wood furniture are a great place to start. Accentuating these wooden elements with an abundance of living house plants, natural fiber curtains, textural wall coverings, fabrics, and area rugs with a warm neutral color scheme will help complete the look and feel.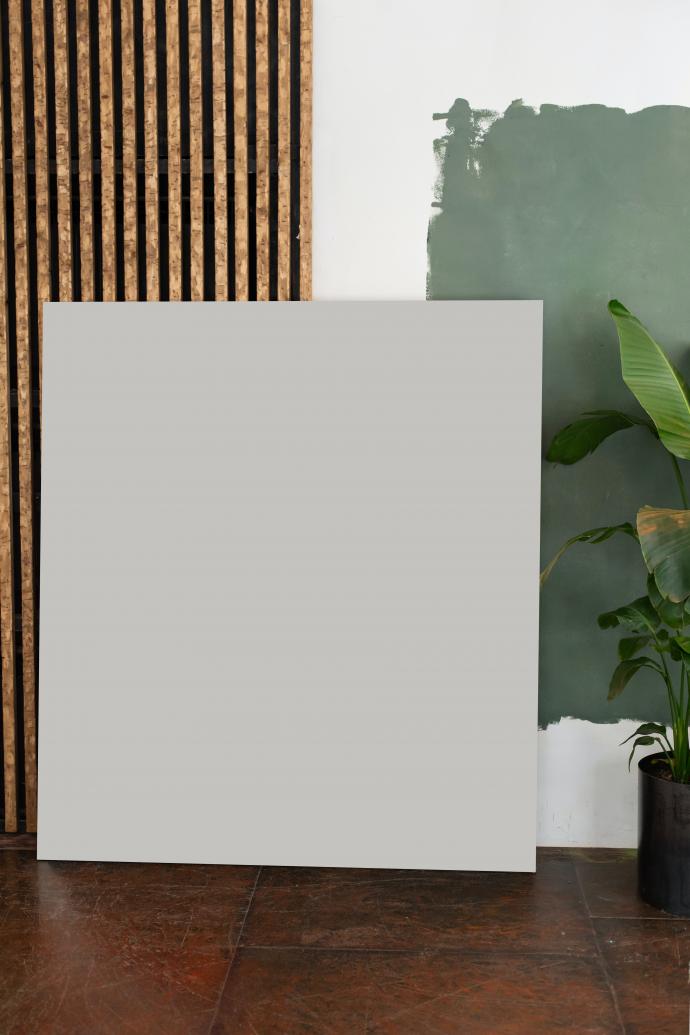 Closely related to biophilic design is the philosophy of Scandinavian design, which is similar to the contemporary mid-century modern aesthetic, but with more of an emphasis on nature and sustainability. Employing the Danish term "Hygge" as a guiding principle, which translates to "to give courage, comfort, joy", Scandinavian design promotes everyday utilitarian items accessible to people from all walks of life. Featuring a relatively muted color palate of whites, tans, and sage green, along with a "less is more" attitude, Scandinavian design relies heavily on fewer objects made of higher quality natural materials.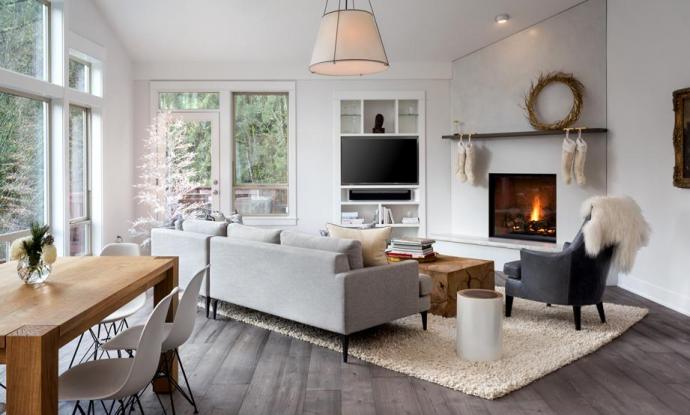 Scandinavia designs also often feature a fireplace as a central theme, as nordic winters are harsh, along with warm sheep skin and fur blankets, leather accents and fiber baskets. Wall to wall carpeting is seldom found in a Scandinavia home as wood flooring is favored with natural fiber area rugs to tie spaces together.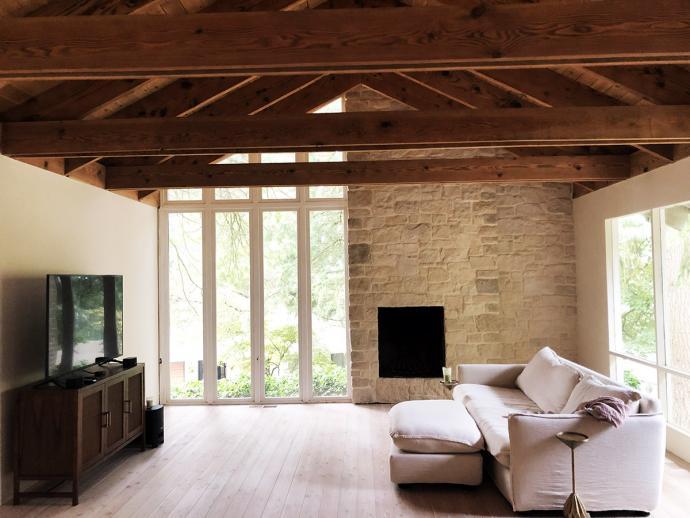 The ways to incorporate biophilic design elements into your home may be widely varied but they all share the commonality of creating a space with a tranquil, natural vibe by using sustainable natural materials, lots of light and a living plant element. As we spend more time in our homes and less time outdoors interacting with nature, it is only, well… natural that we begin to incorporate more of the outside world into our homes, buildings, and offices to help bridge the gap between our modern lives and our inherent yearnings to be surrounded by nature.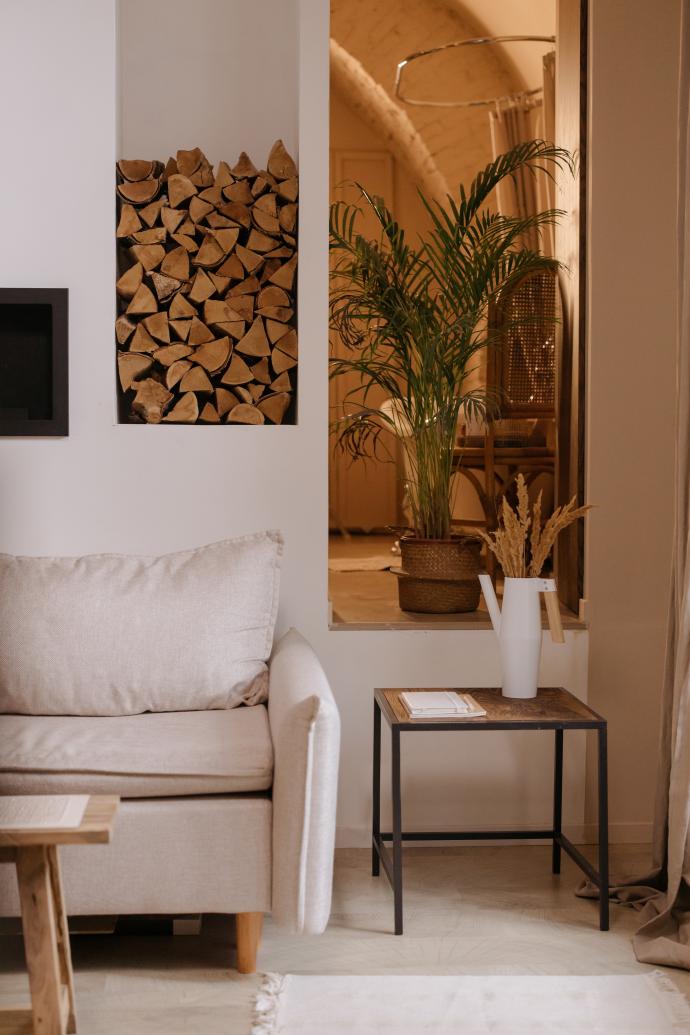 For more on Biophilia in design and architecture check out:
 Biophilic Design: The Architecture of Life
Expert's Advice to a Cozy and Positive Vibe Decor (porch.com)