Wood siding is a hot topic in the world of home design as consumers are more conscious of the environmental and personal health consequences of building materials in and around the home and office. In the home improvement community - natural, responsible, and healthy have become a mantra and increasingly designers, architects, and builders are being asked some tough questions by ever more educated clients about the off-gassing & micro-particles certain materials or finishes may have for their family and community after installation.
Material options for exterior and interior siding and cladding generally range from vinyl and plastic siding, through fiber cement and consumer grade shingles and clapboard to higher quality, sustainable wood options like those in our Siding and Shiplap product line. The impact on the environment a material has during production and at the end of its lifecycle have also become prominent points of concern for many when making a siding choice.  
Wood siding can naturally age in place taking on charm and character as time passes depending on its finish. In terms of maintenance, personal health, and an eco-friendly life cycle, wood is unparalleled to vinyl, plastic, or composite because wood is a living, breathing, natural product. Wood is also easily repaired and replaced as damage occurs throughout its lifecycle and brings warmth, history, and a timeless appearance to any structure authentically.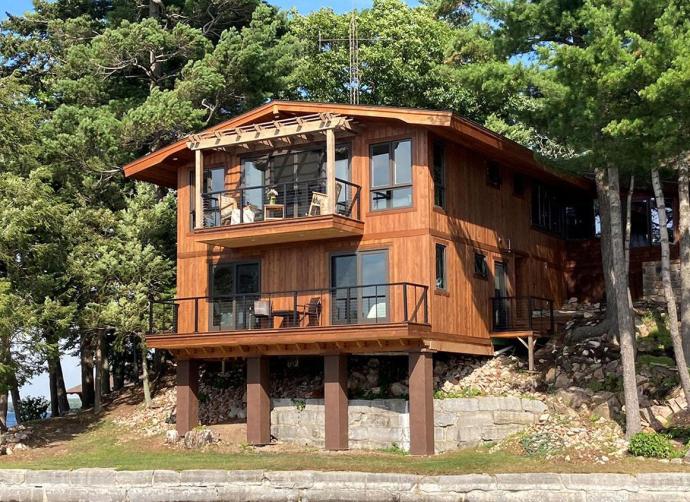 Vinyl and plastic options, while the most affordable, are entirely unsustainable chemical-based products that are prone to fading, cracking, melting and wind related damage. They are by far the least green options available. While both vinyl and plastic siding are essentially plastic based products, the type of plastic they contain is slightly different. Vinyl siding has a PVC base and plastic siding has a polymer base, but the general characteristics of the two products are the same. The manufacturing process consumes vast amounts of electricity and as a biproduct produces greenhouse gasses and carcinogens including dioxin (a biproduct of chlorine gas) and sulfur dioxide which can cause acid rain and smog. As vinyl and plastic siding age during use on the side of buildings it produces micro and nano particles of plastic that can enter the soil, groundwater and even become airborne in and around the home. Both vinyl and plastic siding are also non-biodegradable meaning that when it eventually comes to the end of its life cycle the materials will go to a landfill and remain there for centuries.
Fiber-cement is a composite material made from a combination of cement, wood fiber and silica. Silica dust can be extremely hazardous to health during the installation process and is present throughout the lifespan of the product. Fiber cement, while highly durable, has long term issues with moisture, can crack and chip if impacted, is difficult to repair or replace, and has very poor insulative qualities. Like vinyl and plastic, fiber cement is also not a green or biodegradable material choice and cannot be recycled. The production of fiber cement is particularly hard on the environment and the manufacturing process produces greenhouse gasses such as carbon monoxide and nitrogen oxide. Fiber cement requires tremendous consumption of energy to fabricate and transport. It is also problematic to install, requires specialized tools, and overall is a difficult product to work with.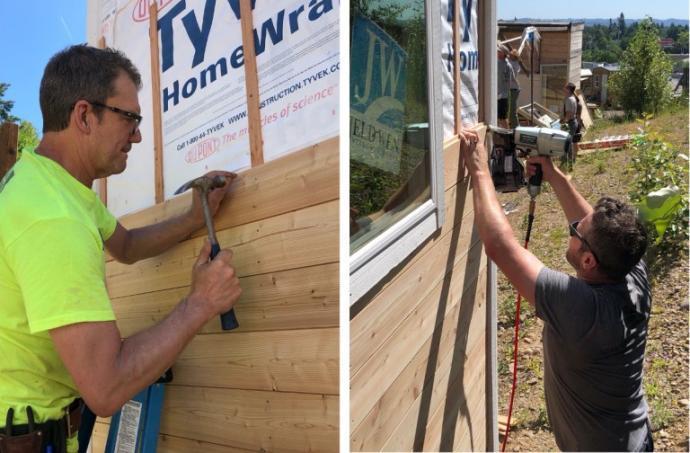 Vinyl, plastic, and composite siding also have a commonality with long-term maintenance issues. Over time every exterior cladding will require some maintenance, but unlike wood these options do not age well or take on character through the passage of time; they simply degrade. Vinyl and plastic will fade, crack and become brittle over the course of years and composite materials will chip, crack and need to be regularly re-caulked and painted. All of these options are manufactured from synthetic materials, so they share an unnatural, stagnant, even fake appearance that ultimately proves uninviting in most applications.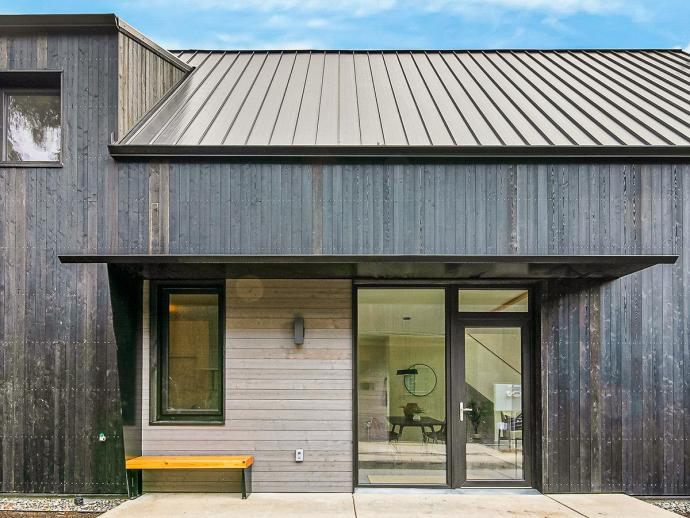 This awareness has led savvy homeowners to seek out natural wood siding and shiplap products that are sustainably sourced and will naturally decompose once they have reached the end of their lifecycle. Wood siding that is crafted responsibly is carbon negative as it removes carbon as a tree and sequesters it through its lifecycle as siding. It also makes your home unique because wood is made by nature, not man, and brings distinction with variety in texture, grain, and color.
Because of the celebrated benefits of wood siding, and a demand for healthy interior and exterior cladding, we've expanded our exterior line of natural wood Siding and Shiplap with over 40 new options. Offering sustainable and natural wood siding choices with Douglas fir, Larch and Accoya®  that expand on our Shou Sugi Ban and American Prairie exterior lines, the responsible wood siding options from Pioneer Millworks are healthy for home and planet.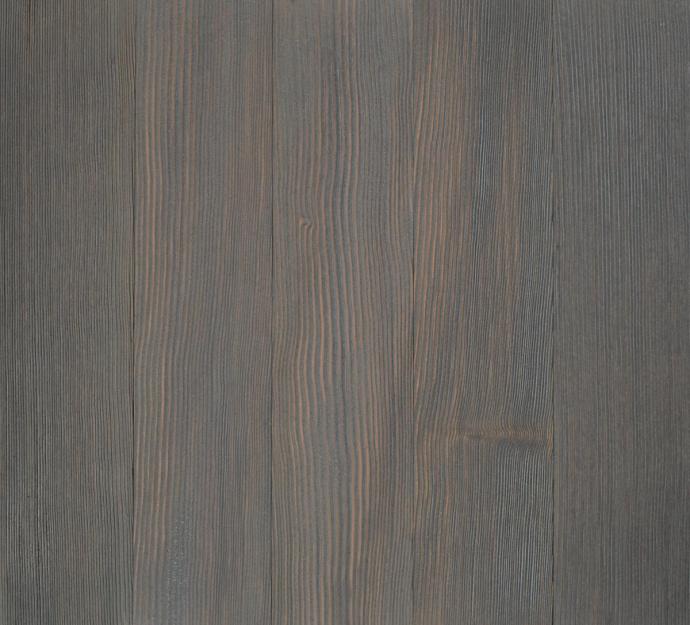 Douglas fir is a particularly great source of natural wood for exterior siding because of its natural resistance to rot and decay. Our Douglas fir Siding and Shiplap is an FSC® chain-of-custody certified option for wood siding with a distinct vertical grain pattern.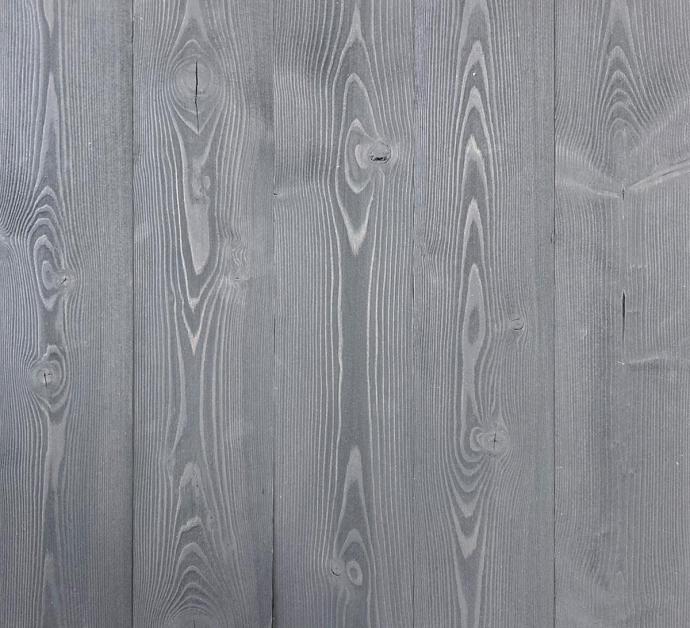 Our new Larch Siding and Shiplap is harvested as an underutilized species from well managed forests in the Pacific Northwest. Its strength and high resin content make it ideal for indoor and outdoor uses and its attractive swirling grain pattern adds character and distinction to a home naturally.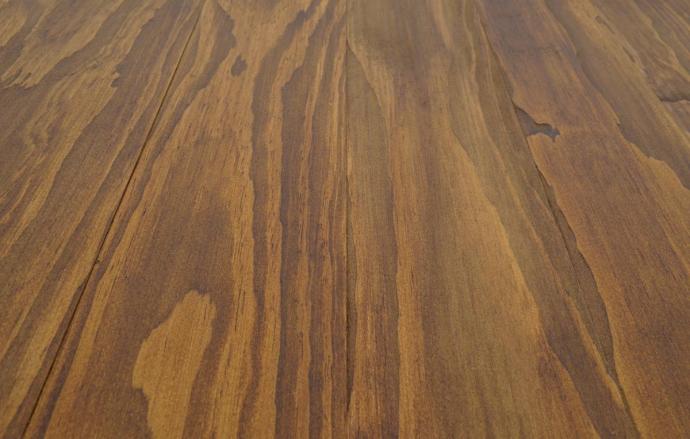 Accoya is the gold standard for exterior uses in our new Siding and Shiplap line. An acetylated pine, Accoya comes with a 50-year above-ground warranty thanks to its unique vinegar treatment that modifies the soft wood pine into a hardwood that is extremely durable, rivaling tropical hardwoods for longevity, in a natural and completely non-toxic way.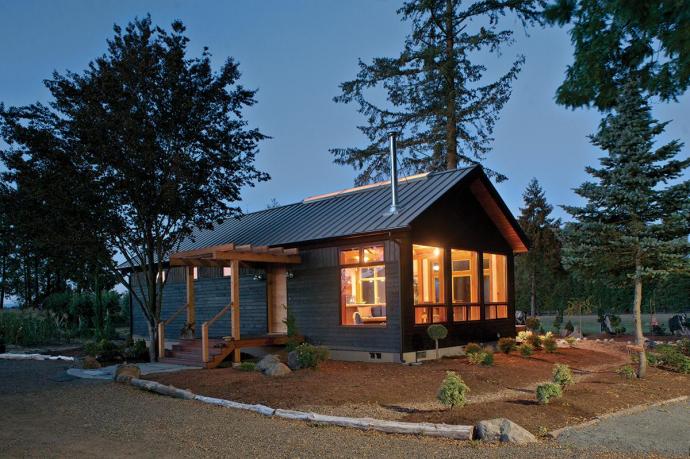 Wood siding is a warm, diverse, and most importantly natural siding choice for your home or office. At Pioneer Millworks our company ethos is People, Planet & Prosperity and offering healthy responsible building materials is at the heart of every product we make. Our natural wood siding offers a human experience in their look and feel and allow every home and building they are used on to tell an individual story.