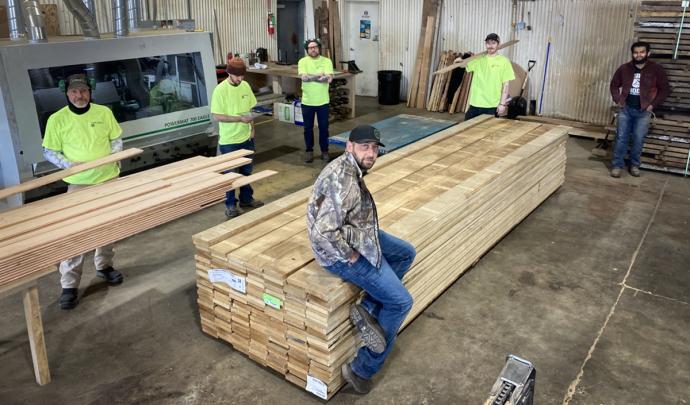 All of our reclaimed and sustainable wood is made right here in the USA from our mills in Oregon in New York. Our McMinnville, OR mill houses acres of reclaimed wood, 2 kilns, our Shou Sugi Ban craft, and our West Coast flooring, paneling, and siding production. Pioneer Millworks craftsmen share space with our sister company New Energy Works' timber framers who raise timber frame homes across the country.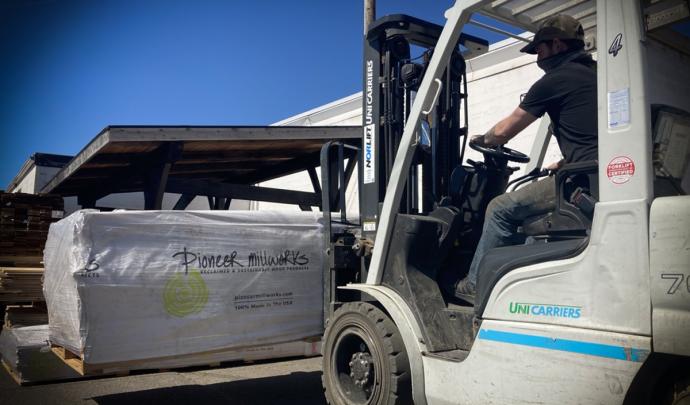 We love to show folks how our reclaimed and sustainable wood products are made. Be sure to give us a call to set up a tour. If you're interested in seeing our products in person, coming by the studio & showroom in Portland is a better bet. We're happy to help you set that up as well.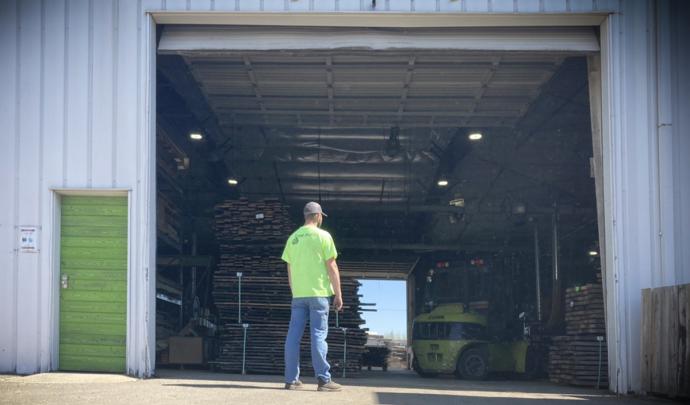 Pioneer Millworks Oregon Mill
2675 NE Orchard Ave
McMinnville, OR 97128
(503) 437-9017
Get Directions Here
CCB# 188143
Oregon, Washington, and California Reclaimed Wood Projects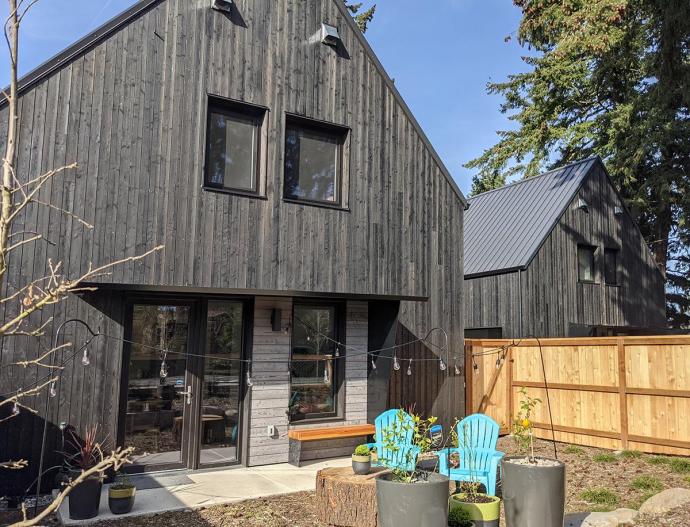 Pioneer Millworks McMinnville, OR location manufactures reclaimed and sustainable wood flooring, paneling, and siding for projects in Oregon, Washington, California, and through out the rest of the country. If you'd like to stop by and see our products in action, here are a few of our favorite west coast projects.
West Coast Sustainable and Reclaimed Wood favorites

Looking for reclaimed or sustainable wood with a local Pacific Northwest story? Here are a few favorites of ours that are salvaged or sustainably harvested from Portland and other West coast sources. All milled right here in Oregon, long with our full product line, out of our McMinnville shop.