Jered took a recent trip to Boston and stopped at Chestnut Hill mall to check out our reclaimed wood in its new home. Here's what he found:
When you walk up to Anthropologie, you're greeted by doors made of a mixture of Douglas fir and Cypress milled from wood reclaimed from wine vats. That same wood accents select areas of the store as flooring. Our sister company, NEWwoodworks, created a shelving unit made of reclaimed American Gothic Oak.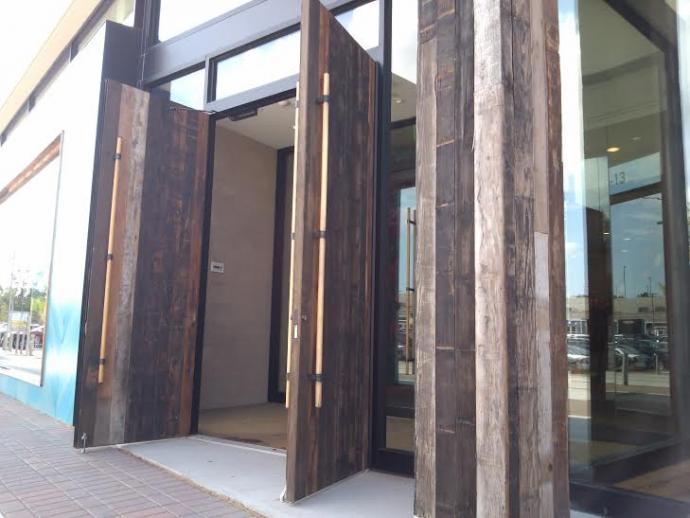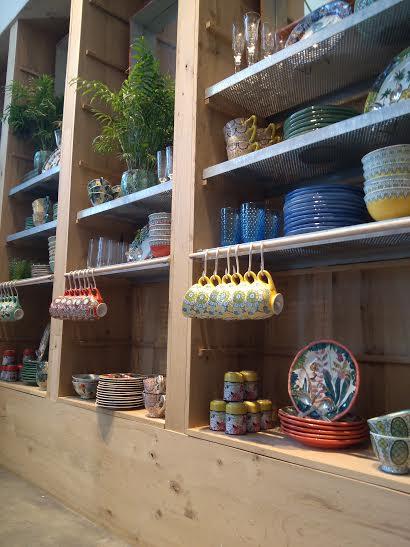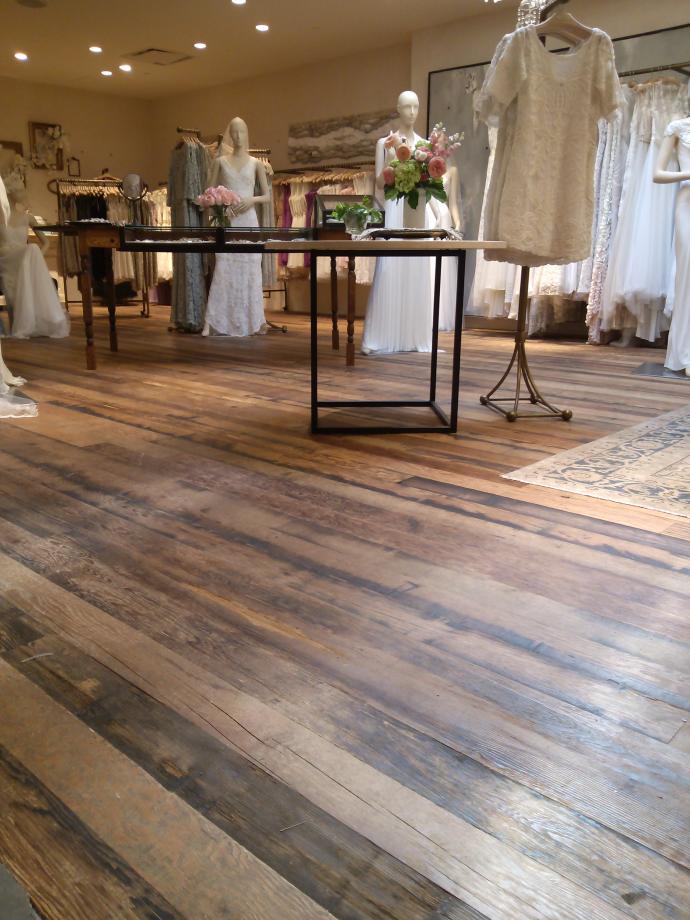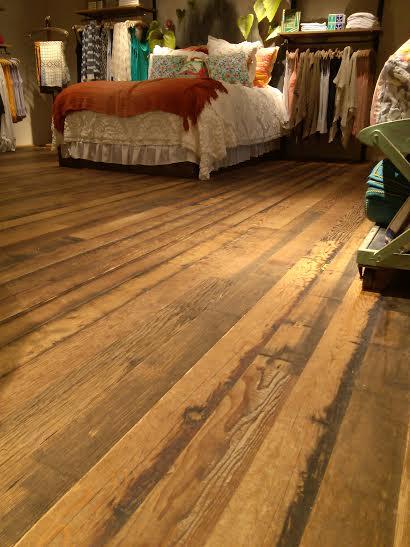 Madewell features Character Select Heart Pine flooring that has no finishing on it, though some is painted white as part of their more recent designs.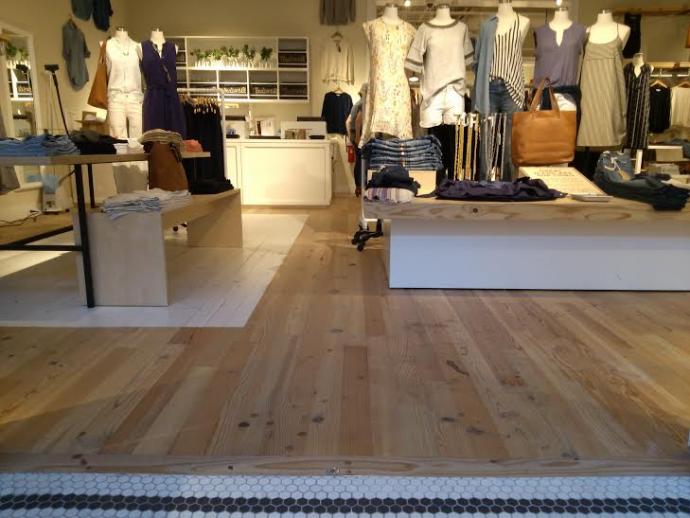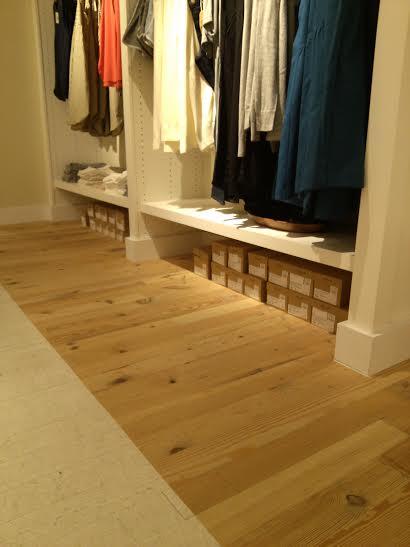 Next up is Eileen Fisher, where the ladies working there told Jered they get lots of love for the floor. The flooring is Engineered American Gothic Elm which has been stained and refinished on site.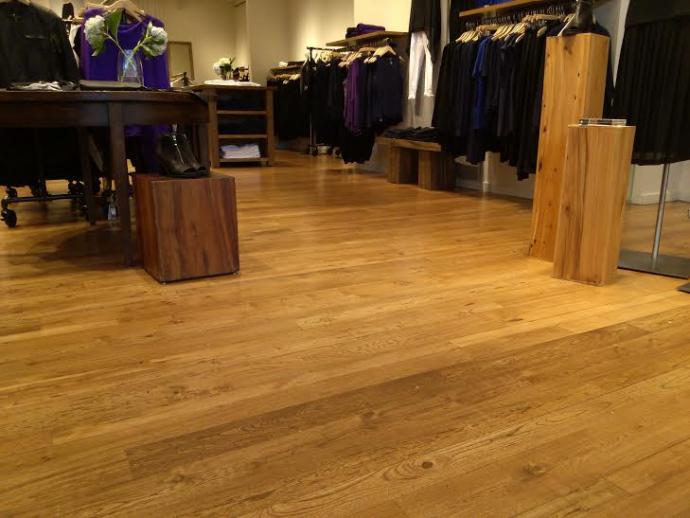 The new Basset Store features FSC®-Certified Red Oak siding that has been heavily brushed and primed in our shop then finished in the field.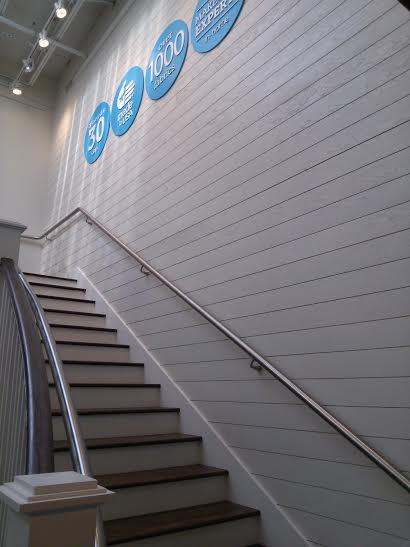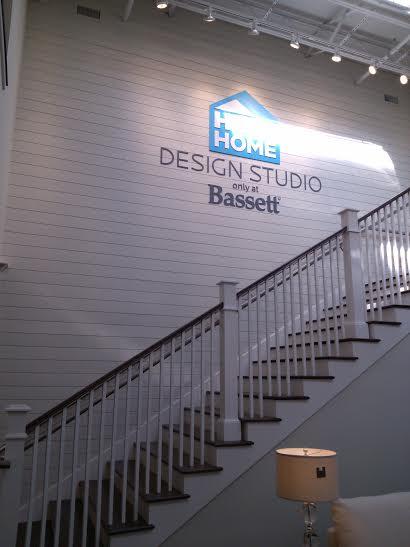 We're excited to see our 'old' wood getting new life in Boston. Jered had a good time visiting (he said something about the best cannolis in the country?!) and is already gearing up to go back in late Fall. We'll be sure to share more!