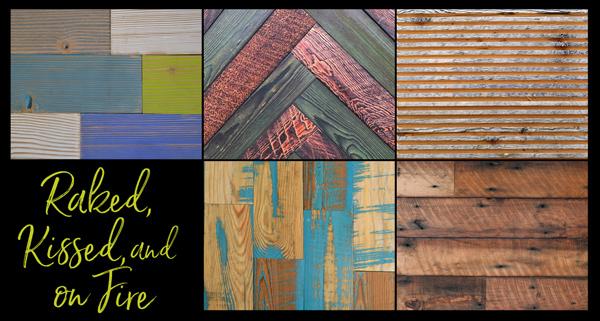 Pushing boundaries is a challenge our teams thrive on. Things get creative after handling thousands of board feet of over 20 reclaimed wood species in countless grades. The latest results? We're well beyond the weathered surfaces most associated with reclaimed wood—swapping out molder blades, introducing saw techniques, and adding a bit fire.  We're bringing in pops of colors and contemporary textures to whet your creative palette.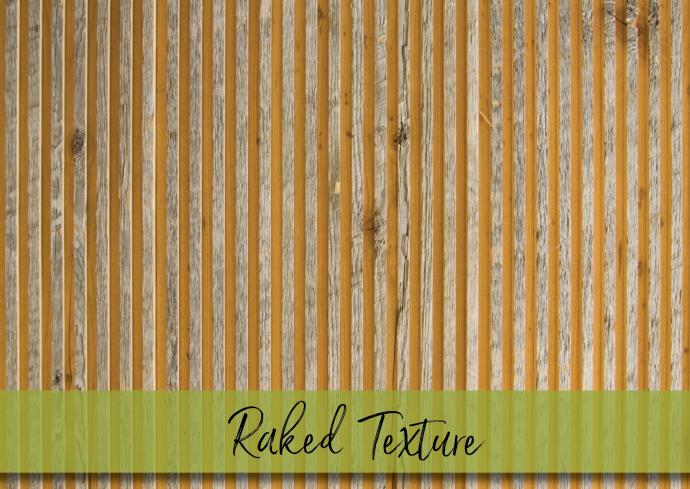 Welcome to Raked—bringing a modern twist to our more traditional reclaimed wood. We're milling this dimensional character on a variety of wood facades. Revealing the inner bright and clean wood which contrasts with rugged or painted surfaces, this high relief texture is yielding a crisp, graphic pattern well suited for any vertical surface.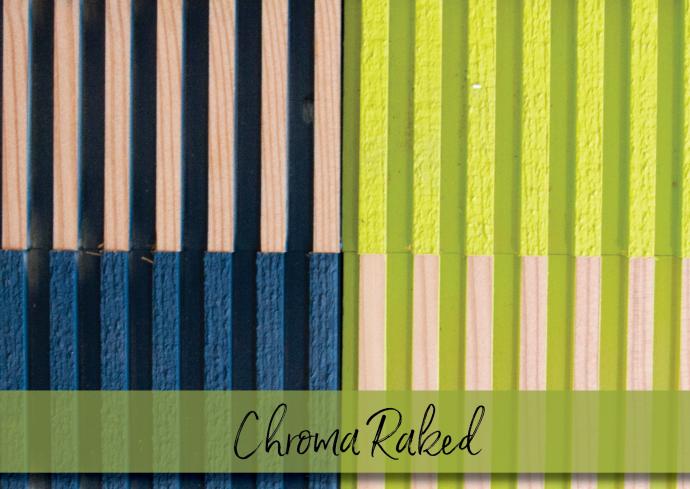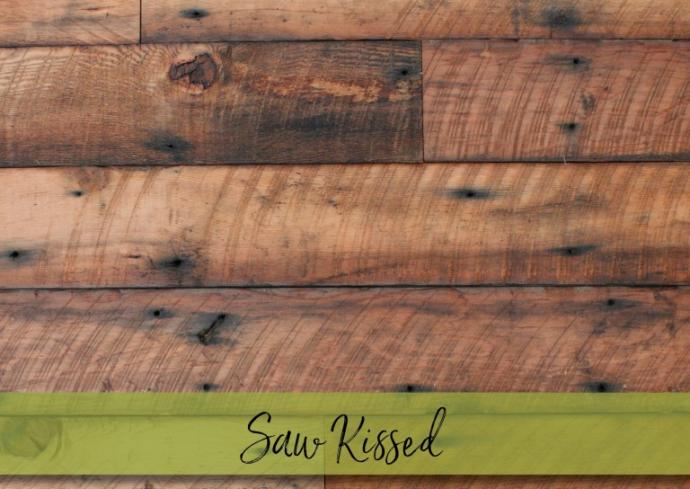 Kissed—Swooping arcs add warmth and grace to our Saw Kissed Douglas fir. This wood becomes even more visually compelling with an artfully applied sawn texture to the original reclaimed surface. We find this makes for casual and warm paneling or flooring, across whole surfaces or highlighting details inside and out.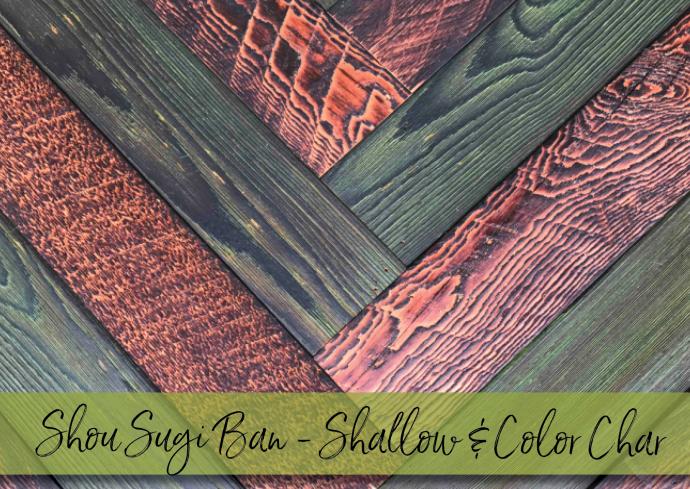 On Fire—Shou Sugi Ban is an ancient Japanese technique of burning wood as a preservative treatment for exterior siding. We apply this process to our sustainably harvested Larch creating a dark, slightly iridescent look that in exterior uses can change over time, depending on its exposure to the elements. The evolving look suggests the Japanese aesthetic of wabi-sabi – a reminder of the transience and imperfection of all things.
Ranging from shallow char to a deep char or enhanced with color and suitable for interior or exterior projects, this ever evolving product gives a dramatic effect.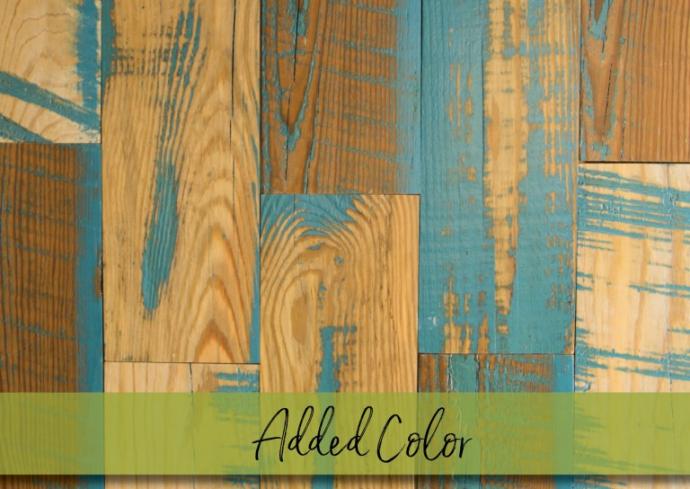 Added Color—Bringing in color further celebrates the character that we love about reclaimed. We're excited about the bold hues some of you have been requesting. Bright or soft, we've found that carefully adding color enhances the natural texture and character of reclaimed wood.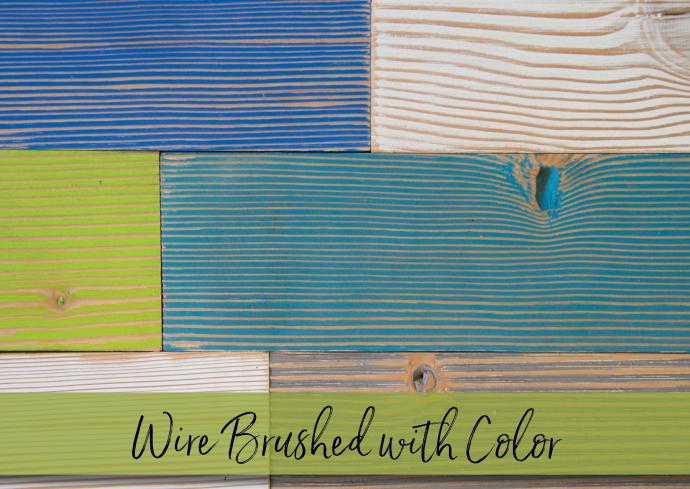 Double Up—Opaque painted boards are fun, but we can't resist adding some texture. While a wire brush floats over the dense heart grain it whisks away the softer sapwood leaving a raised texture along with color on each plank. Knots, nail holes, other signs of previous life continue to bring their originality to this texture and color treatment.
What you can do with these new textures and finishes is limited only by imagination—we've created custom paneling, bar wraps, fixtures, and more for a variety of clients. Interested in pushing your design boundaries? Reach out to our Reclaimed Wood Design Experts. They're always excited to brainstorm.