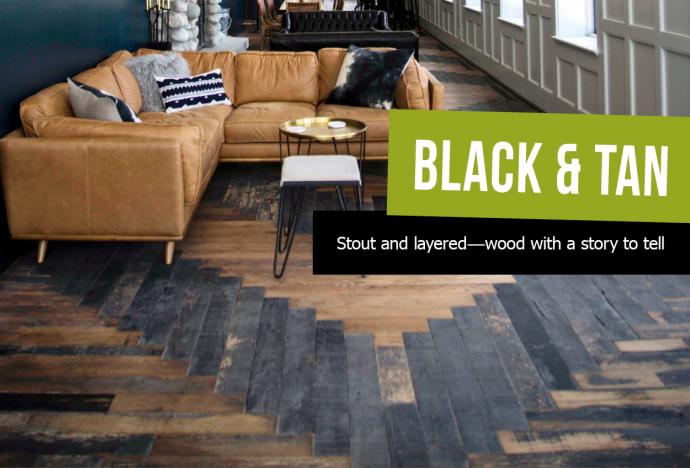 Visually tasty contrasting black layered over natural oak tones define our Black & Tan grades to create a dynamic and durable canvas. We've reclaimed the oak fence boards from mid-west farms where they spent years on farm duty, experiencing the elements and the animals. The mix of red and white oak has distinct character which we've classified into a few standard grades: Black & Tan—50/50, Black & Tan—Tan, and Black & Tan—Black.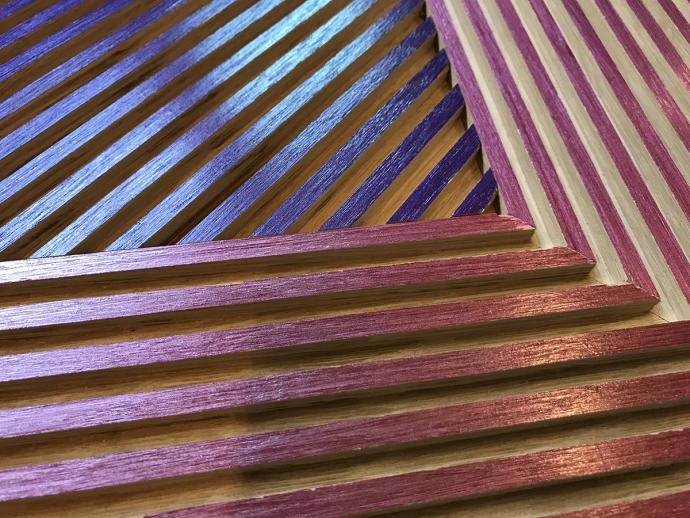 Black & Tan, "Tan" is the most popular grade. To make it, we fully plane each plank, removing all black paint to reveal the oak below. Deeper patina, many tan hues, prominent grain patterns, textural interest, and occasional reminders of its past life give this otherwise 'clean grade' enough character to identify there's more to its story.
"Black & Tan—Tan is one of my favorite materials in our offerings. It is incredibly versatile. We can get really creative with it in large or small batches," explained Jered, our Northeast Market Manager.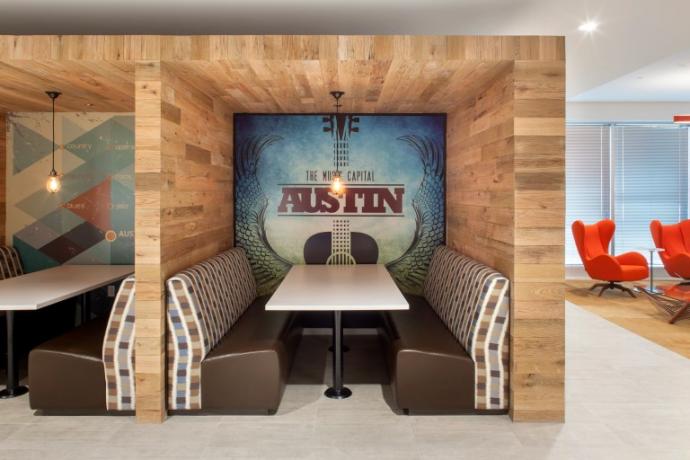 "I put this floor in my own house a few years back. It's tasked daily with holding up to pets and, worse yet, teenagers! It's doing great and we all love it," continued Jered.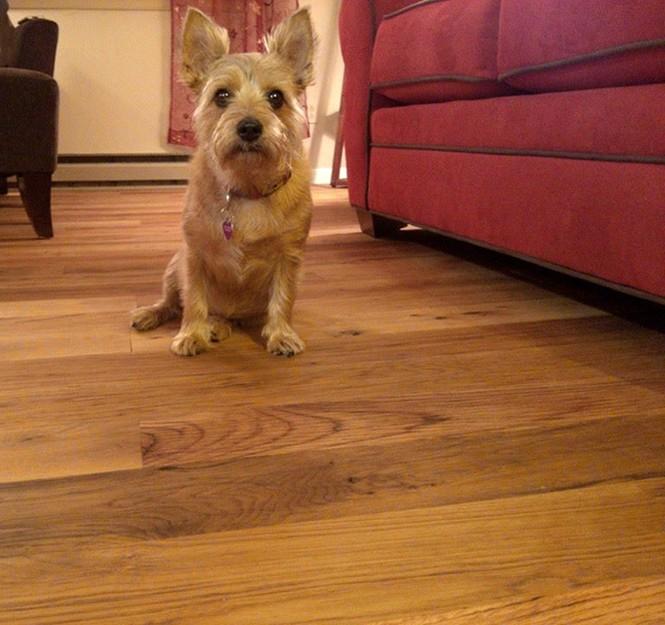 An office space in Texas evolved as individual levels of the building were remodeled one-at-a-time. Over the course of 4 years 10,000+ sf of Black & Tan, Tan was incorporated within the levels. The consistency of the wood makes the remodel work appear to have been done all at once, often an important factor for larger projects.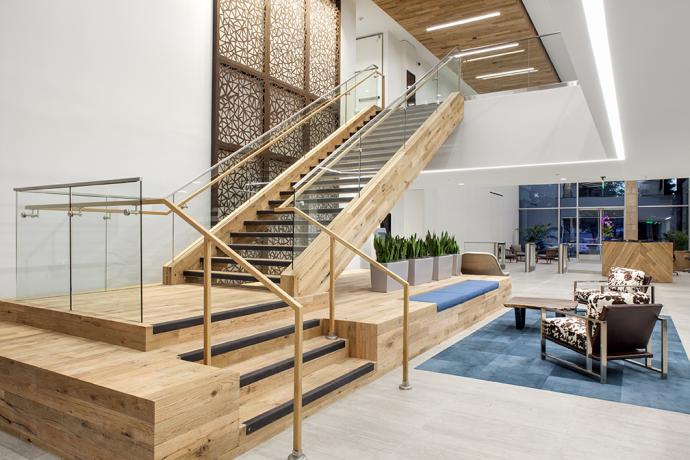 "The other cool thing is that we mill the Black & Tan planks for floors, walls, or ceilings; solid, engineered, or as lamellas. That means we can fulfill designs that need just about any surface covered, in any volume," explained Jered.
The single-width planks and regularity of the original fence boards make all Black & Tan grades an attractive price point for large or modest volumes. We recently provided Tiny Heirloom with a small order for an upcoming project; more on that to later this year. (In the meantime, see our interview with Jason Francis of Tiny Heirloom). A few years back we milled Black & Tan—Tan for the EquiCenter, a therapeutic riding, horsemanship, and equine facilitated learning center in Mendon, NY. During a recent visit to our Farmington showroom, Jonathan Friedlander, President and CEO of the EquiCenter, told us the floor continues to look great and visitors still to comment on it. Plus, they like the equine connection.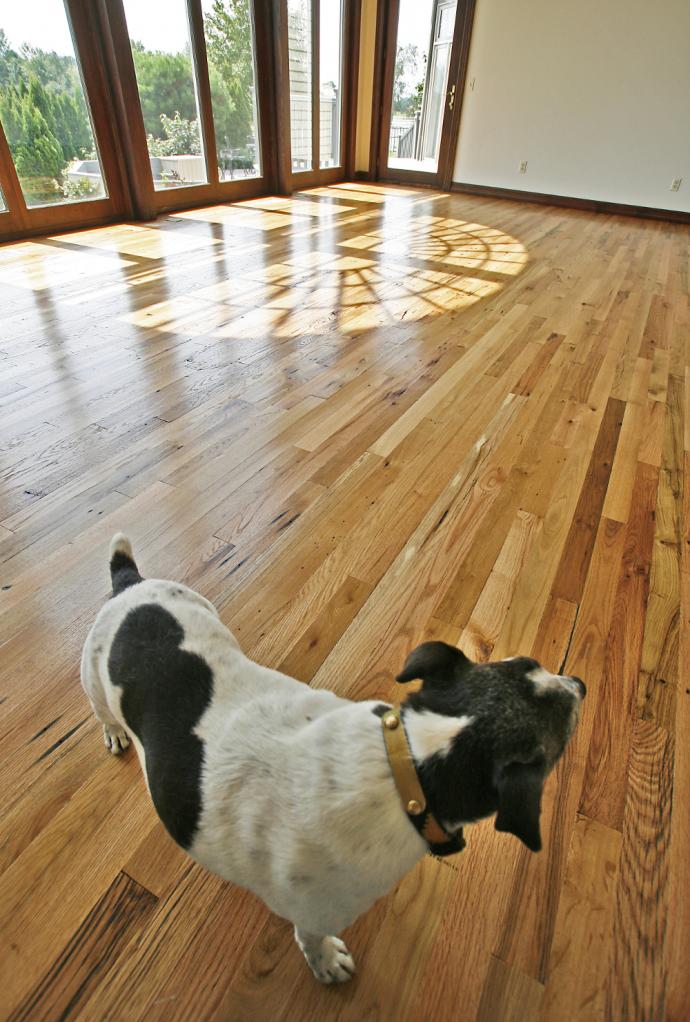 If you're looking for contrast and texture, Black and Tan—50/50 is a good option. We create it through special surfacing of the reclaimed oak planks, removing some of the original black paint to reveal the pure oak beneath. Because no two planks are alike, and they have natural variation in thickness, each board has a different level of surfacing, resulting in truly random areas of untouched black paint.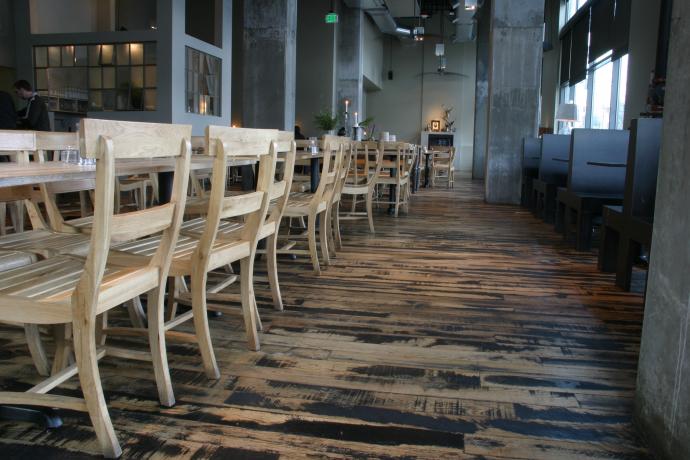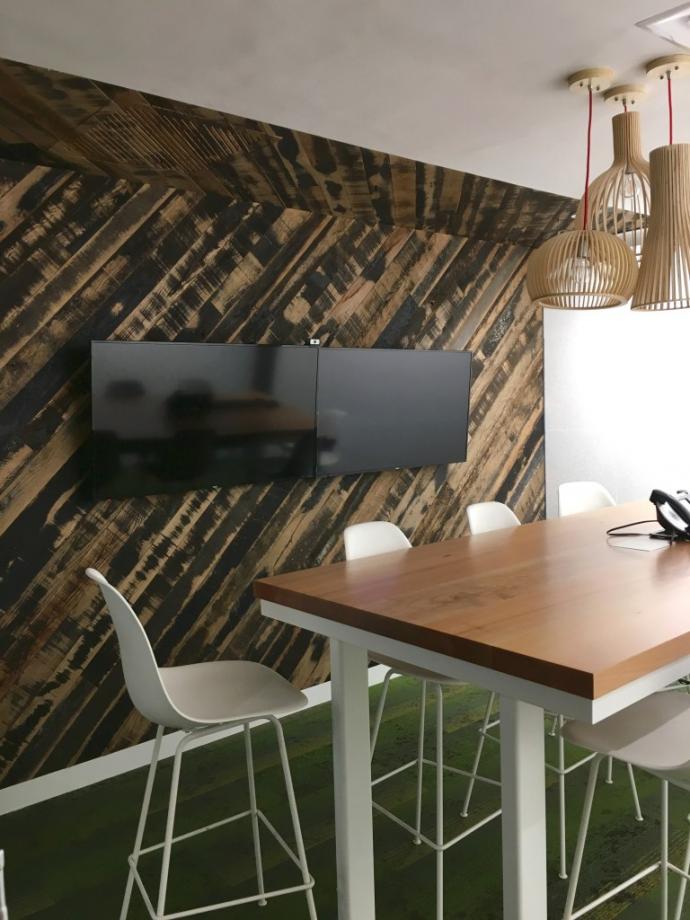 As dark, rugged, and textured as it gets, Black and Tan—Black comes with 100% of its original paint intact. We traced the black paint back to its original source and found it to be a non-toxic, waterproof coating used in agricultural settings and safe for use around farm animals. Perfect for the past life the planks lead where they served to ensure the safety of horses and other farm stock in the mid-west.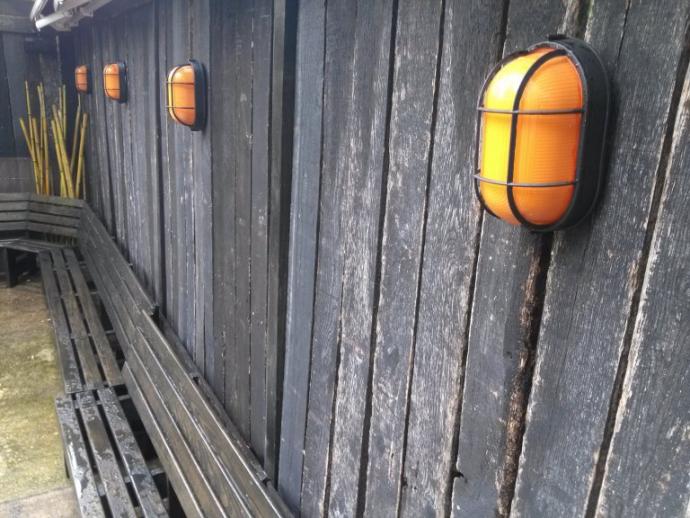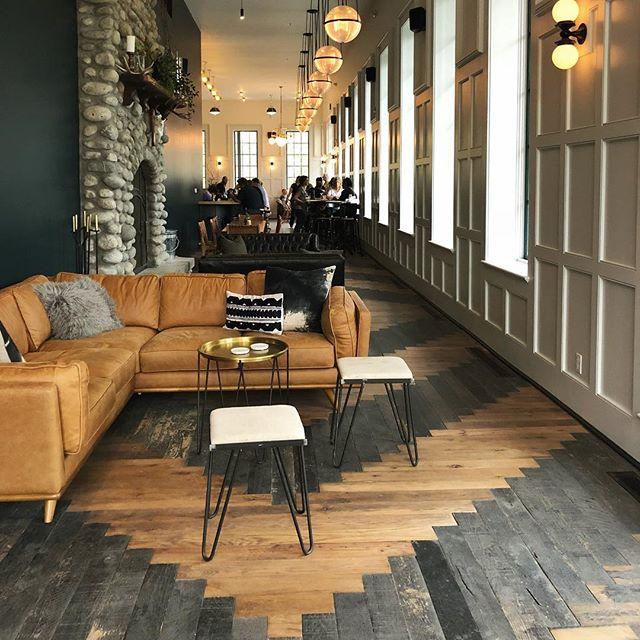 If you'd like to see more installations or inquire about pricing and availability, give our sales folks a call, or send along a note.
We're always looking for fun installation images with our reclaimed and sustainable wood. Do you have one you'd like to share? Our MarCom team would love to know! You can email them here.