The Delaware & Hudson railroad was one of the oldest continually operating transportation companies in the country. The company's roots were as a Pennsylvania-based canal company in 1828, operating from Honesdale, PA to Kingston, NY. Through the construction of its first railroad line in 1868, expansions, leases, and acquisitions, the D&H became known as "The Bridge Line", linking central Pennsylvania with Canada, through subsidiary Napierville Junction south of Montreal. As the railroad grew, their need for centralized maintenance facilities became apparent.
The growing village of Oneonta, New York was chosen for its central location along the line, and in the early 1870's, construction of a large railroad yard and shops began. Besides the tremendous roundhouse, once the largest in the world, a second vast structure hundreds of feet long was erected to house the railcar repair shops. Within these ornamental brick walls, freight and passenger cars were repaired, refurbished, and maintained to keep the D&H's fleet operating smoothly.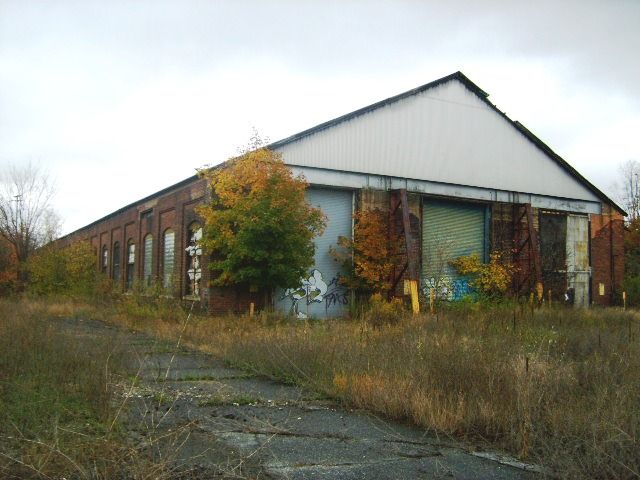 Like many railroads, the D&H underwent numerous changes in ownership during the harsh economic times of the late 60's and early 70's. They managed to survive without inclusion into Conrail in 1976, which actually added trackage and route miles, and gave them newer locomotives as part of the government's effort to sustain operating railroads in the northeast. Into the mid-1980s the shops continued work on the company's freight car fleet, through acquisition by Guilford Industries, and the subsequent near-collapse of the railroad. Canadian Pacific saw the benefits of a line from Montreal to Pennsylvania, and in 1990, purchased the railroad, saving it once again. The shops in Oneonta have not been as lucky though, as larger facilities have been closed down and replaced with much smaller shops at key points along the line. The car repair shops were last used in the mid-1990's, and since then have housed track maintenance crews and their materials.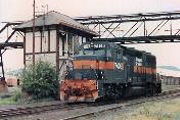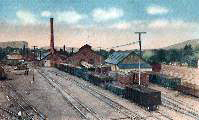 Citing the use of a smaller structure in its place, Canadian Pacific had the car repair shops demolished in December of 2008, ending the structure's nearly 140-year vigil over the nearby D&H mainline. Pioneer Millworks has proudly and painstakingly recovered the Heart Pine and White Pine timbers from this structure, helping to give new life to one of America's oldest railroad-owned structures.
Once at our mill, the timbers will be scanned for nails and other metal artifacts, then planed into planks for tongue and groove flooring (solid or engineered), ceilings or other handcrafted millwork. Own a piece of American railroad history today - wood with character and a story.