Thinking wood cladding and paneling? Us too! Walls, doors, cabinets—whatever your desire. Which is why we'd like to introduce you to our Thin Plank. It can be installed over a variety of vertical surfaces bringing texture, color, and character to any space.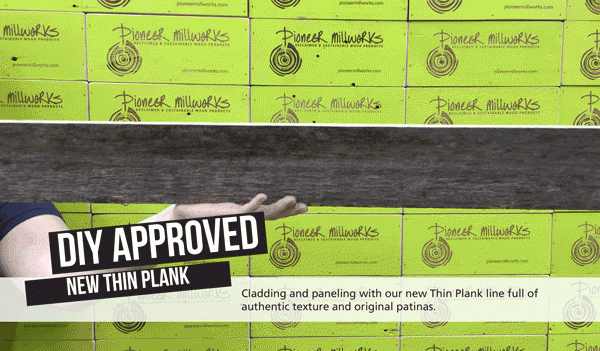 DIY: glue it up, nail it on, apply some velcro—the lightweight, 3/8″ thickness reclaimed wood planks are made for enhancing and refreshing upright surfaces. While thinner, they still maintain a variety of authentic texture and patinas.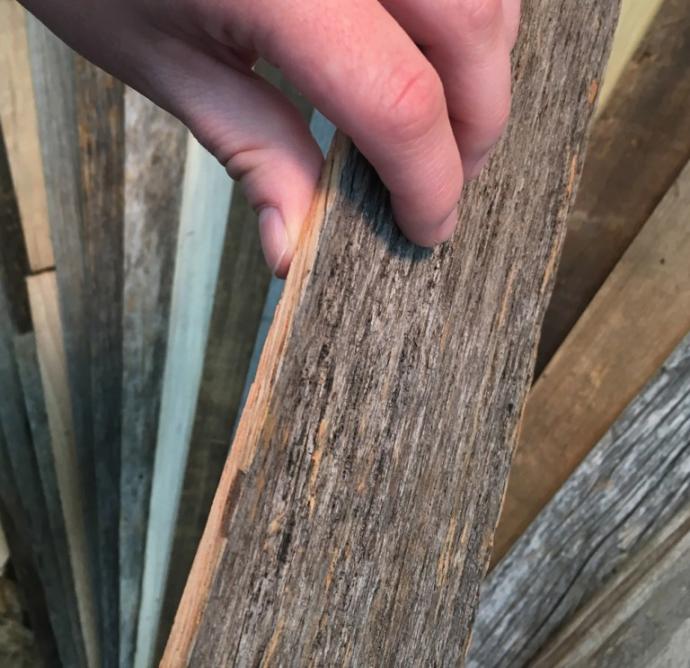 Most popular in our American Prairie* with weathered and well-loved surfaces spanning the spectrum from variegated greys to rich browns, soft tans, and other earth tones: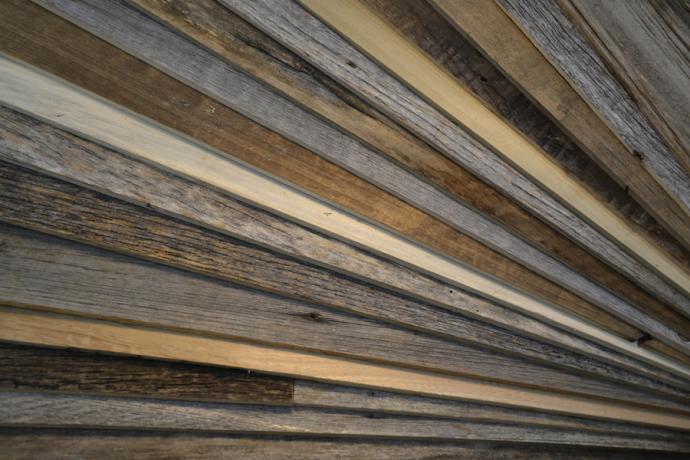 Surface textures on the wood paneling may range from rough and weathered, to circle sawn, to worn smooth. Knots, nail holes, and occasional cracks provide more of the character we appreciate.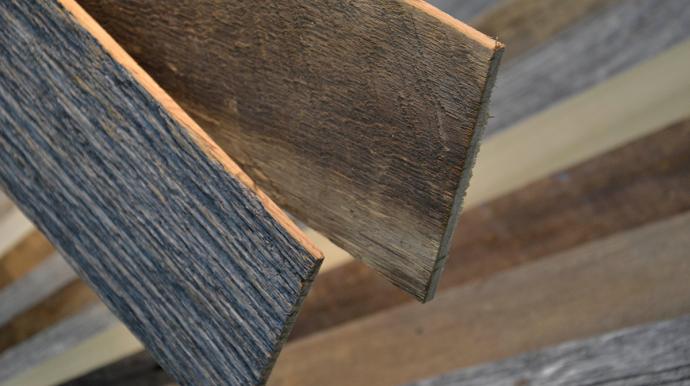 If you're looking for something crisp and thin, ask our team about what other slender boards are available.
*American Prairie products are not intended for use as flooring. Our American Prairie products come standard kiln-dried with ripped edges. Most of our products are available unfinished or prefinished. Prefinish for Taphouse American Prairie may include a Class A Penetrating Flame Retardant.