Reclaimed wood comes in all different shapes and sizes. When it arrives in our yard, our job is to craft something meaningful from those materials. In many cases, we take advantage of the natural patina of age, whether it be a weathered gray or brown, faded old paint, even old stains from wine & vinegar. But other times, the wood is re-sawn, cleaned up, re-milled and used more because of the inherent environmental benefits, with the character from previous use becoming an added visual bonus. Such is the case with these funky fixtures we're working on in the shop: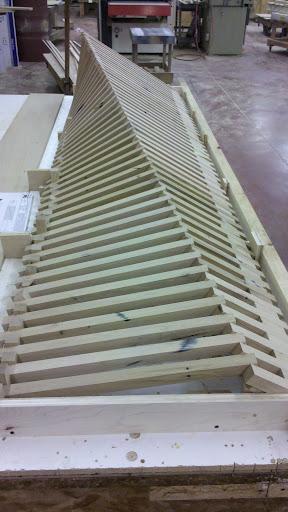 The designers envisioned a flowing, segmented series of strips that would form a graceful and twisting curve. While 3-D models looked pretty cool, once our shop built the prototype, we were able to see just how amazing these would look. Made from reclaimed Oak, this will be an overhead canopy for a kiosk, with a similar concept used on the front panel.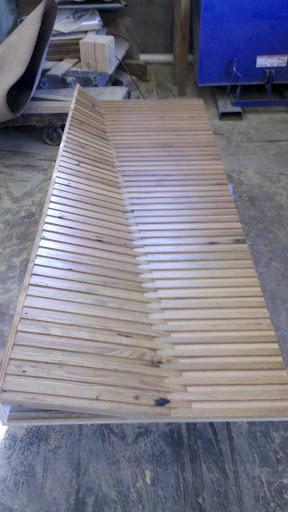 The stains, nail holes, and other character marks make an impact for certain, but the design takes the front seat in these truly unique pieces. This kind of collaboration is what sets Pioneer Millworks apart – we speak design, we can understand your vision, and we work to develop solutions to make that vision come to life no matter how twisted it might be.
Stay tuned for some finished photos in the coming months — thanks for checking in.