American Prairie, our reclaimed weathered wood collection, bridges across styles with its dynamic texture and history. The weathered boards remain a popular choice for vertical or horizontal installations in both residential and commercial spaces – for both interior and exterior applications.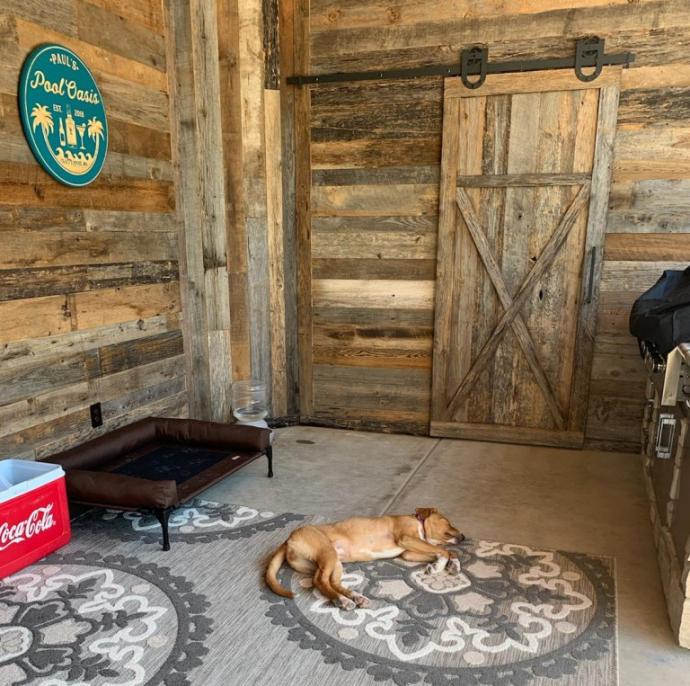 From a MO family home:
"Our builder completed the kitchen [above and below] this weekend. We can't be happier about the look and quality of the reclaimed wood as it makes the entire room." – Homeowners, Paul and Tracy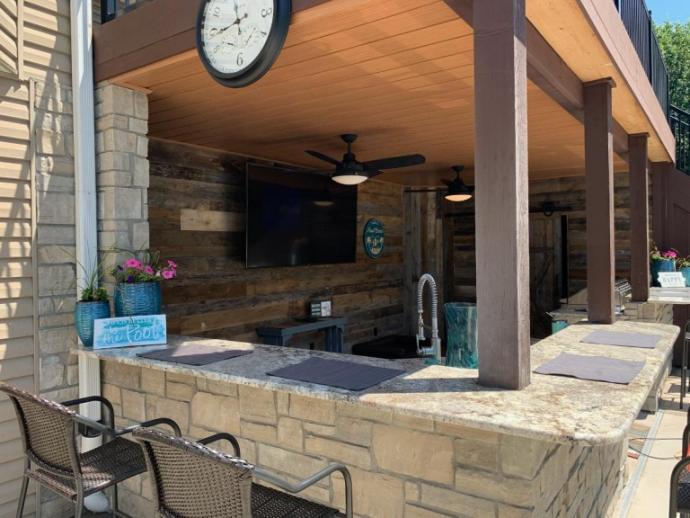 From an upstate NY family home:
"We really love the colors and varied surface, plus this is reclaimed wood; it earned its look with weather and time. We get to enjoy that history when we're outside on our patio or inside the bedroom [both below]. The wood adds so much to the spaces." – Homeowners, Pam and Jeremy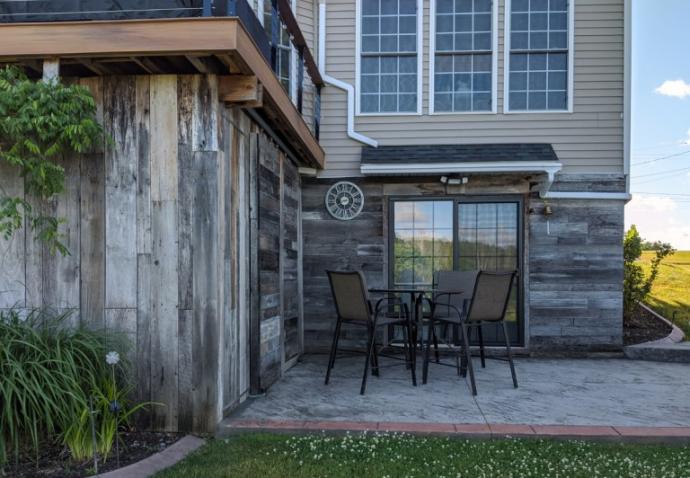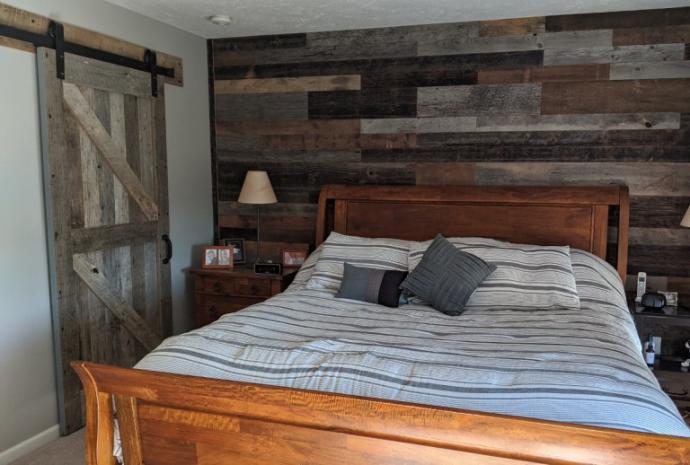 It isn't often that wood seamlessly flows from interior to exterior without any changes or addition of finishes. "The versatility of our American Prairie grades isn't just in the many possible uses, but in the variation of tone. Especially in the Taphouse grade the mixture of browns, tans, and greys allows for it to compliment the surrounding colors and décor inside or on the exterior of a project," shares Jered Slusser, our Northeastern sales rep.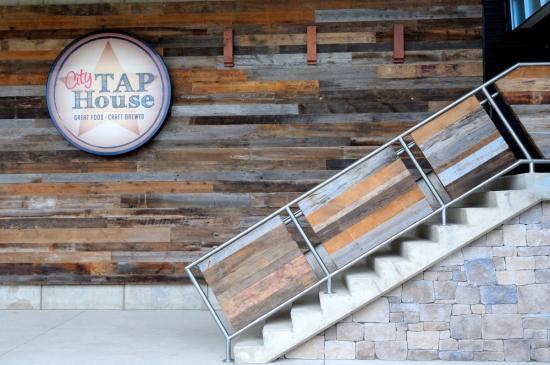 Jered continues, "For commercial projects or homes, I think it is great in spaces that might have heavy use. If something rubs a bit on the wall, it typically blends into the existing texture. Or if the planks are exposed outdoors, the existing patina is already tough enough to handle the elements, and their look continues to be enhanced over time."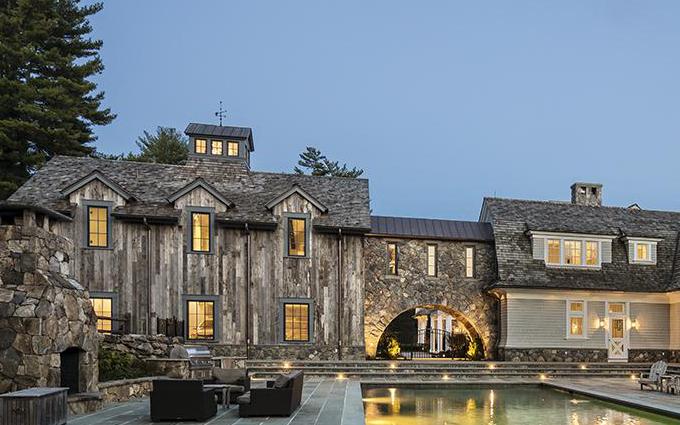 Our American Prairie line is offered in five grades:Brown Board, Taphouse, Weathered Grey, Painted, and Faux Painted. Each plank is de-nailed, ripped to straight edges, kiln dried, and sorted at our mills. We chatted with long-time co-worker, Cal, who has handled nearly every board of this grade. Hop over to this post to learn more about American Prairie and hear from Cal.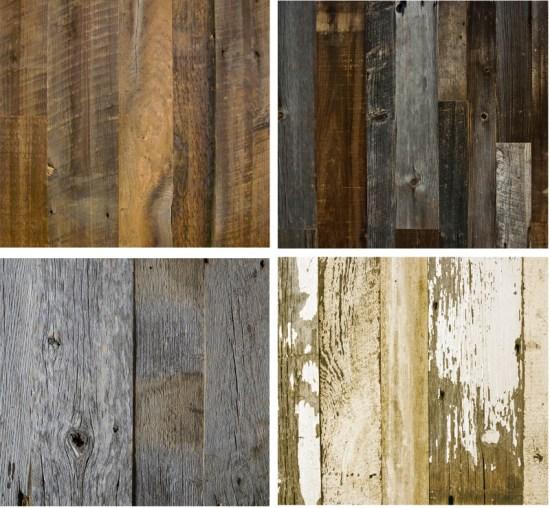 This line was at one time created singularly with barn wood. When we learned of the unnecessary deconstruction of heritage barns to meet demand, our acquisition team set out to find other weathered wood sources. Today American Prairie is a blend of fence boards, corral planks, barn wood, and other storied pieces.
We're excited share a family barn restoration (above) story from coworker, Nate, that's full of heart and reclaimed wood.
Have questions? Our team is here and you can find Ashley and Susan on live chat on our website for those quicker inquiries.