The American Crayon Company's factory in Sandusky, Ohio was slated for deconstruction, so we headed out to rescue the antique wooden bones of the building before it went to waste. We rescued 2 truckloads – that's 24,000 board feet – of Foundry Maple. The old wood has endured thousands of footfalls, heavy machinery, and a smattering of colorful wax crayon materials.
Here's a peek inside the former factory: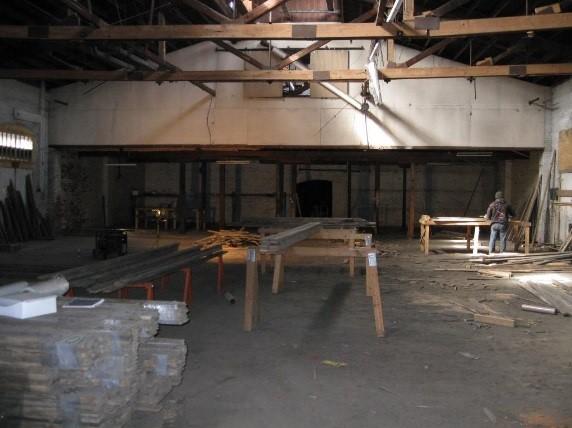 The factory's history
When the first superintendent of Sandusky's public schools wasn't satisfied with the chunky chalks used on the boards in classrooms, he turned to his brother-in-law to create a new and improved chalk. William D. Curtis' accepted the challenge and began experimenting in his kitchen in 1850 with what became, years later, the American Crayon Company. ACC became the largest employer in the area and produced many popular art products including crayons, chalk, watercolors, pencils, paste and cleaners.
Over the years, American Crayon acquired many other companies, most notably Prang Educational Company with their trademark Old Faithful geyser logo in 1913, and Dixon Ticonderoga who expanded their industrial supplies line in 1984. The former merger slowly outsourced the labor and plant operations to Canada and Mexico, sadly forcing the Sandusky plant to close in 2002.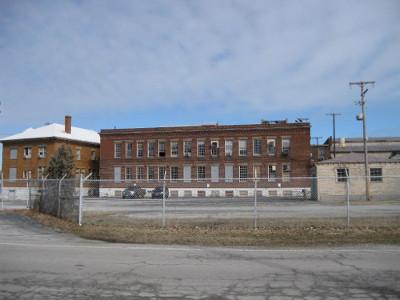 The flooring's next life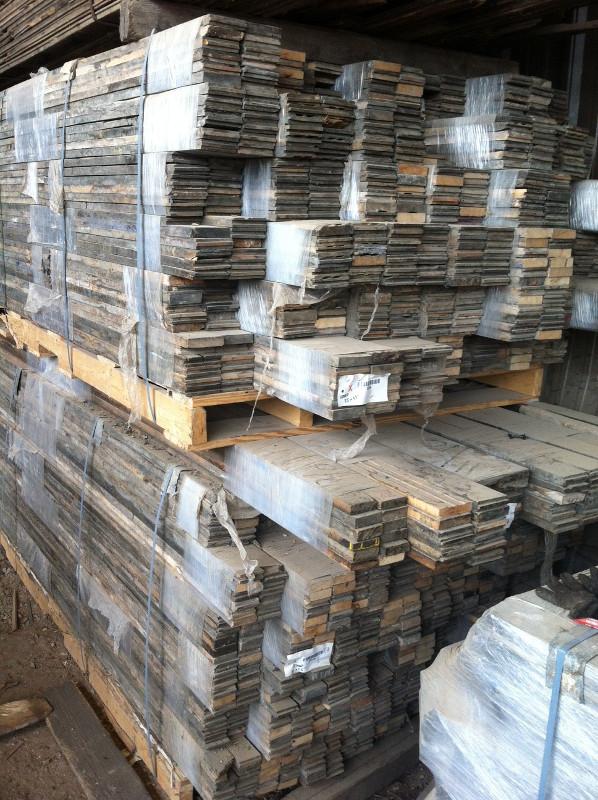 After leaving their old factory life behind in Ohio, the raw industrial salvaged Foundry Maple arrived at our eco-friendly shop in Upstate New York where we're de-nailing and re-milling the planks into paneling, flooring, fixtures, and more to be used in commercial and residential spaces. Limited quantities are available and each 'batch' of this grade comes with one-of-a-kind often hard-earned texture, wear marks, and color.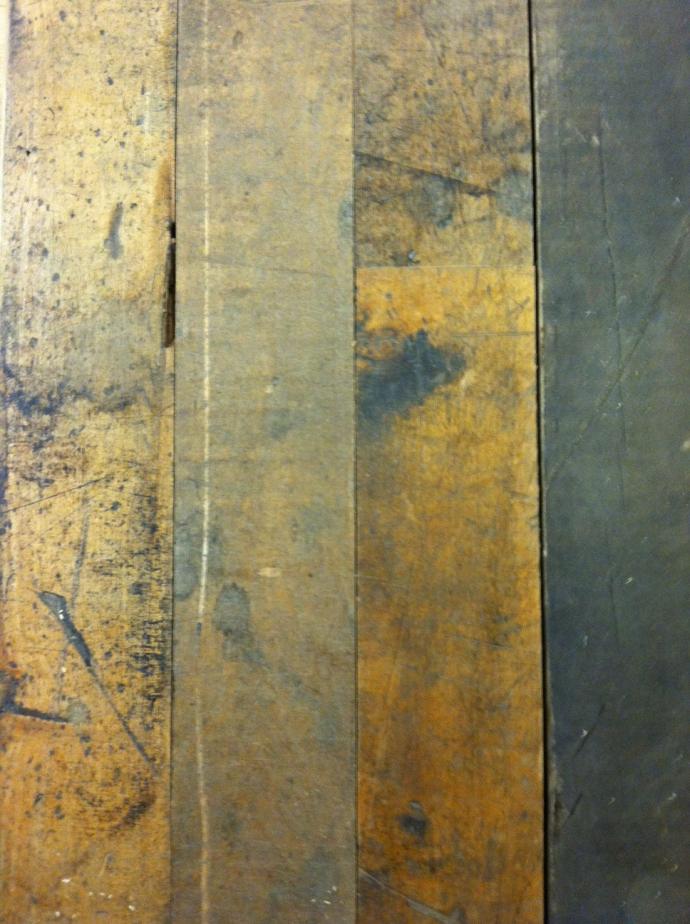 Full of texture, and on occasion original paint, Foundry Maple can be put back into service with little or no finishing. Ranging from browns and golds to greys and occasional lavender tones, Foundry Maple offers unmatched color, original distressing, and character. While this reclaimed Foundry Maple may not be as boldly colorful as the products that passed through the factory, the boards continue to maintain a vibrant history and unmatched durability.