Constructing chairs was a profitable business in the early 20th century, particularly for Nichols & Stone Chair Company. Nichols & Stone moved at the turn of the 20th century to Gardner, MA. The "Chair City" earned its nickname as it was home to 20 chair companies, including Nichols & Stone. An oversized chair, quoted to be 'the largest in the world' at one point, served as the local icon and homage to the factories. Over 4 million chairs were produced per year by the early 1900s in Gardner. L & J.G. Stickley purchased the Nichols & Stone name, the intellectual property and the design rights when the company terminated production in 2008.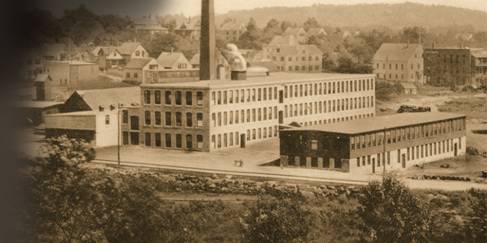 As with many factories, after production was stopped the decision was made to bring the old building down. We were happy to rescue Douglas fir and various antique hardwoods during the deconstruction of the Nichols & Stone building. Over 85,000 board feet of various wood species were reclaimed from the factory. The antique timbers were given new life as flooring, paneling, shelving and more in several projects including an L.L. Bean store.

To date, we have prevented over 20 million board feet of antique wood from ending up landfills or other wasteful disposal methods. Our goal is to continue to rescue 'old' wood from factories, warehouses, and other industrial buildings giving it new life as flooring and other products for retail, commercial, and residential clients all from our eco-conscious mill in upstate New York.