A few weeks ago I would have said there was no way I could possibly like Reclaimed Ash in Custom Grey any more than I already did. Turns out, I was wrong. I visited a New Energy Works Timberframers lake home where Ash paneling is paired with tones of lavender and hickory in the master suite. I'm totally enamored! (Okay, yes, I do have an affinity for purple and my ultimate favorite species is hickory…still, I wanted to share this tranquil space with you):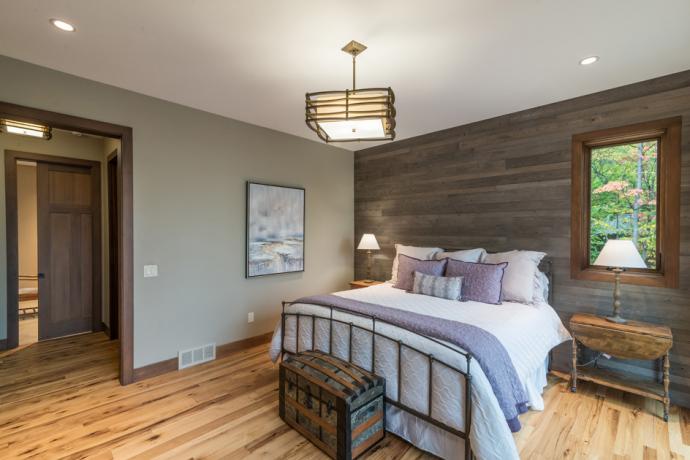 And here is a fun close up of the stone fireplace back with the wood paneling and flooring. Lavender and grey tones paired with the stone–yes please: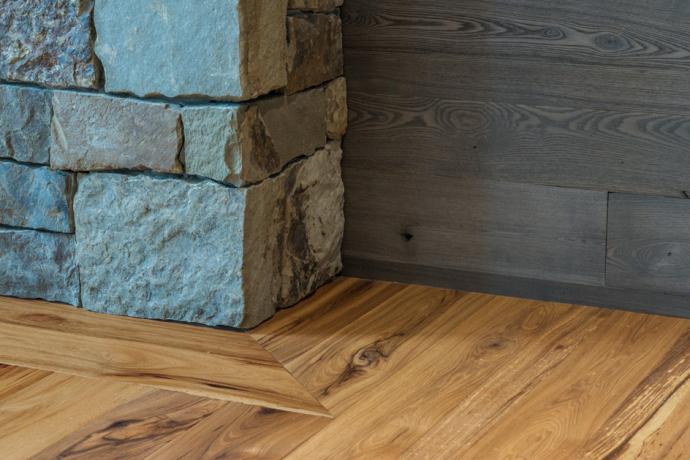 Of course we can't forget about the hickory. Reclaimed Hickory inspires my inner artist with all of its movement and character. Folks here say the swirl of heart and sap wood of hickory is like chocolate and vanilla, a classic pairing (and my personal soft-serve custard favorite):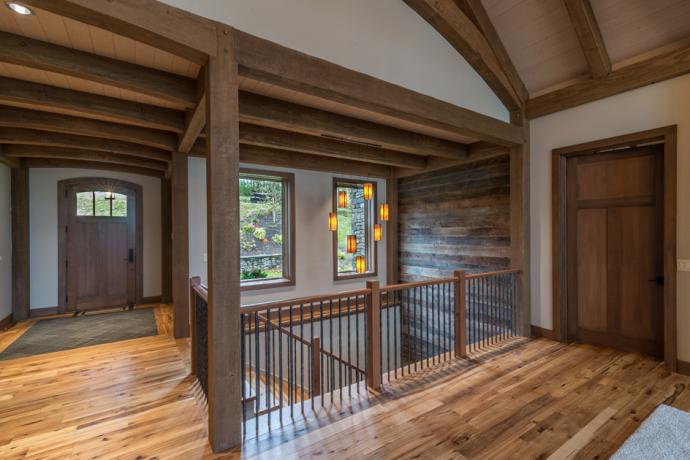 The New Energy Works fine woodworking team added a bit of crunch to this pairing, crafting kitchen cabinetry from dark toned walnut: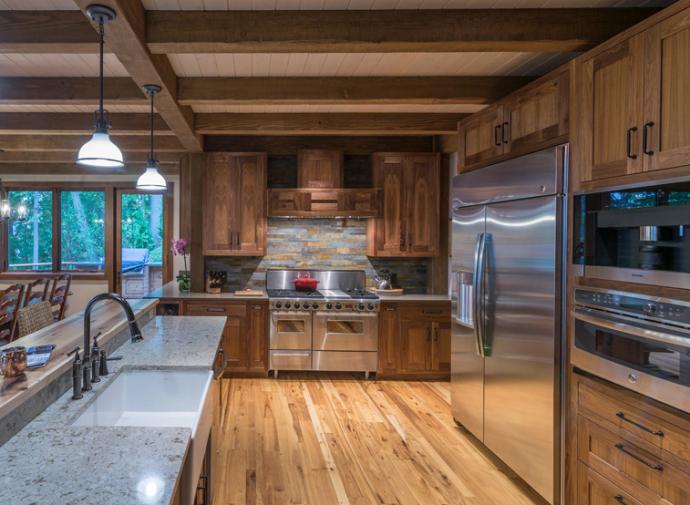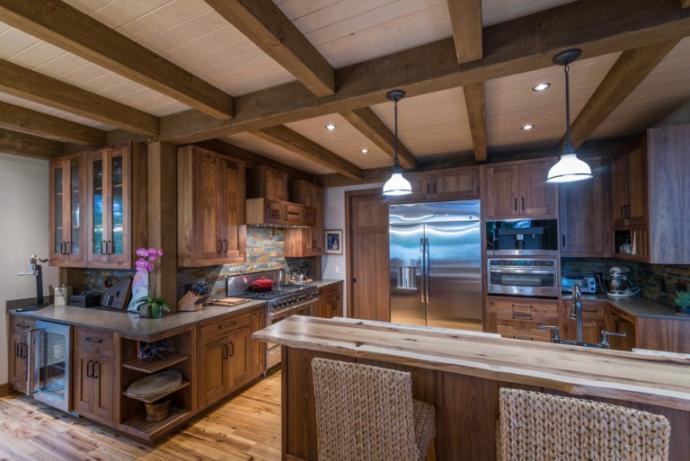 While I'm planning out where I can put the whole Ash/Grey/Lavender/Hickory combo in my home, what do the folks who actually call this lake project "home" think?
"I recall hearing the floor would have "movement" and "character". They were covered by New Energy Works during construction (to keep them protected) until our last boxes were unpacked. When I saw the floors, they were so much more than I expected—they are amazing. In connection with the cabinetry and open floor plan they really work. I do love them." –Canandaigua Lake Homeowner, Laurie
There is also some heavily weathered patina paneling adding character: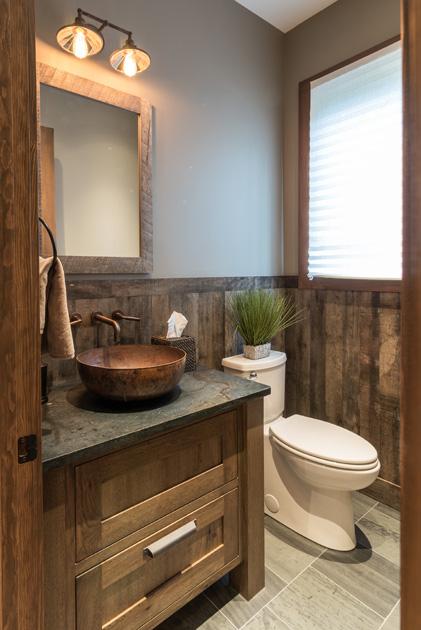 If you need to see Reclaimed Ash with Custom Grey, Reclaimed Hickory, or any of our sustainable and reclaimed wood in person, check in with us today. Our showrooms are filled with product and I know a few fun wood experts who really like to share samples and talk design.