Each day I have the good fortune to be surrounded by the character, warmth, and comfort of wood. Flooring, paneling, my desk, built-ins, tables, and chairs. Both reclaimed and sustainable wood, in various species, all creating calming connection to the natural environment (termed Biophilia, this is being studied closely and integrated in built environments these days). I could go on about this connection, but I'd like to share one specific wood: American Gothic Reclaimed Ash.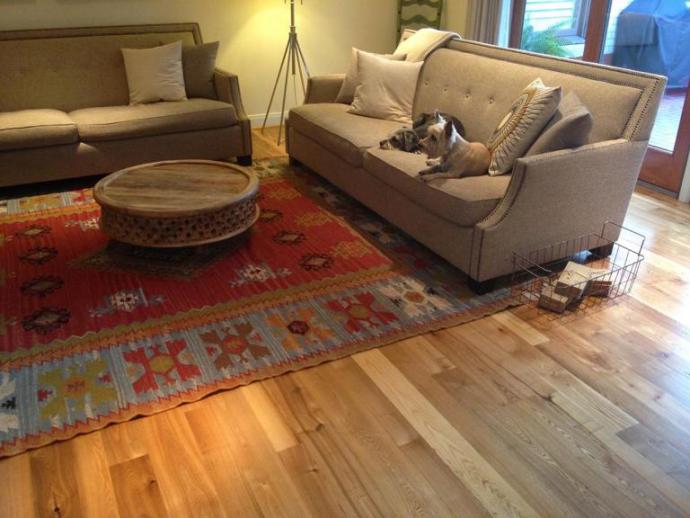 Reclaimed Ash is popular with our clients for its neutral color tones, distinctive grain, and ability to fit a plethora of designs in homes and commercial settings. Perhaps one of the best points: this wood has an ability to take a finish without sacrificing its character.

While I'm partial to our American Gothic Ash in Grey (see the wall paneling in this bedroom below)…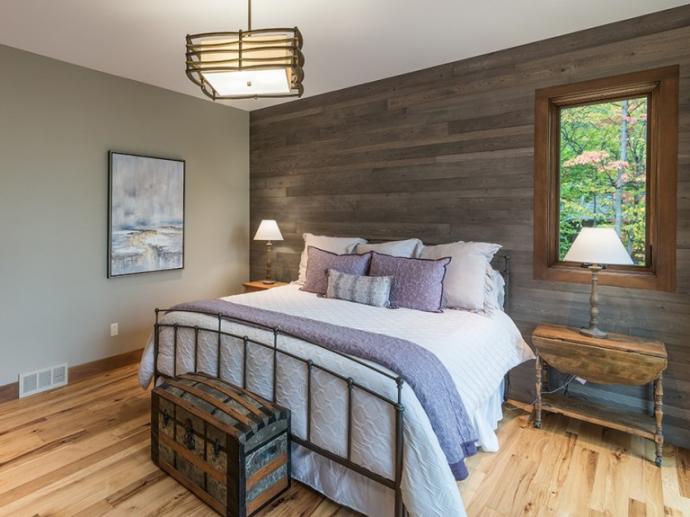 …certainly other shades and tones are in-demand, enough so that they form our standard colors for American Gothic Ash: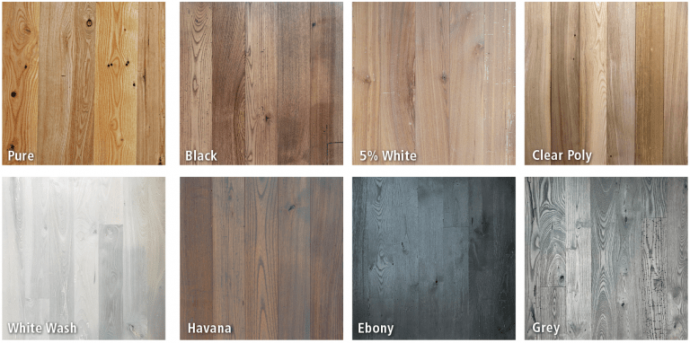 Ash draws interest by its simple and modern nature. It's rich and warm. It isn't too red or too yellow. Its grain doesn't get lost; rather the light color tone makes it a great base for a finish like those above or something more custom, whether colors or patterns.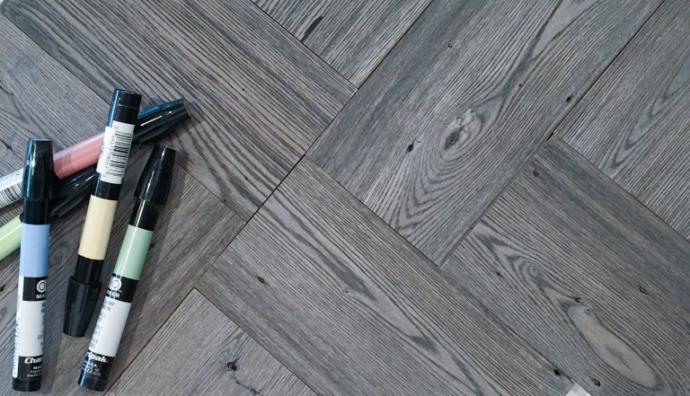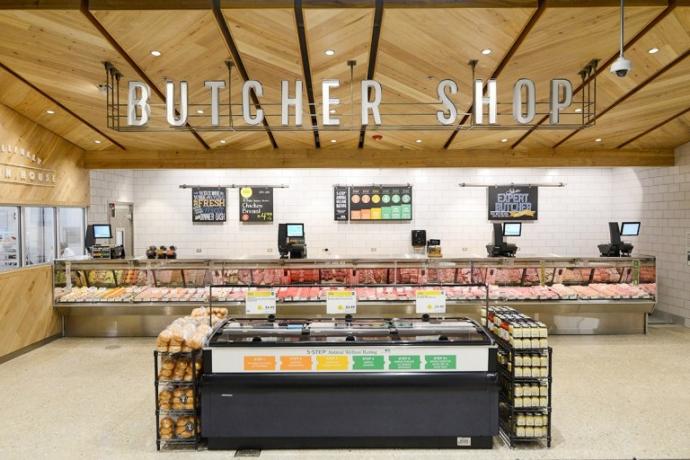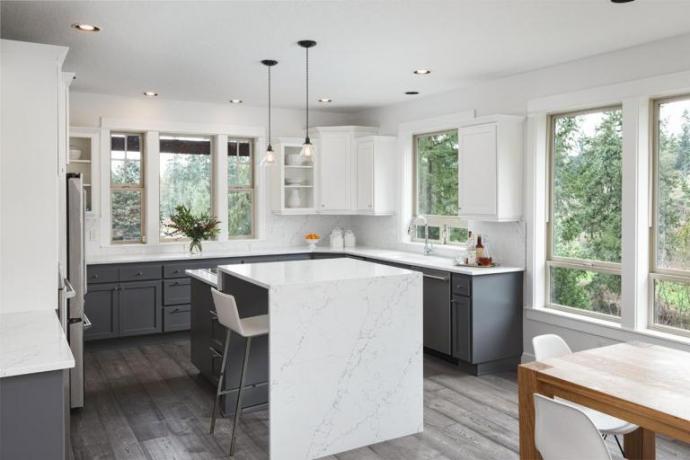 The cooler tones and occasional knots, nail holes, and insect marks speak to its often storied past serving our country's agriculture and industrial markets. To think this wood has already lived as a tree, then served a structure for many decades, and lives on again…gosh I enjoy the reuse and the history!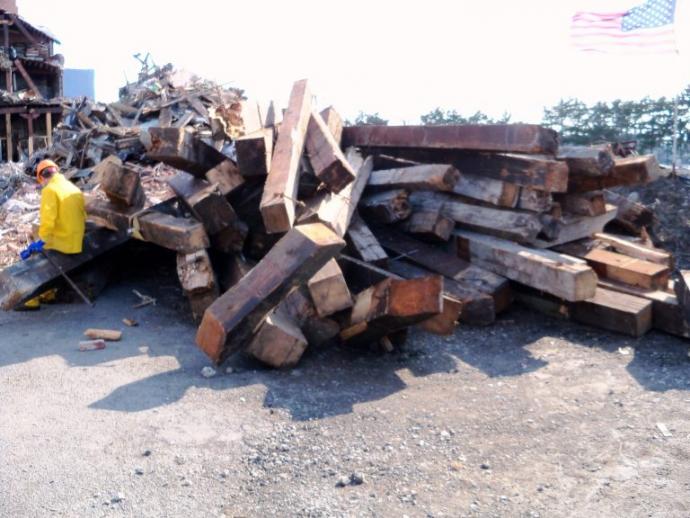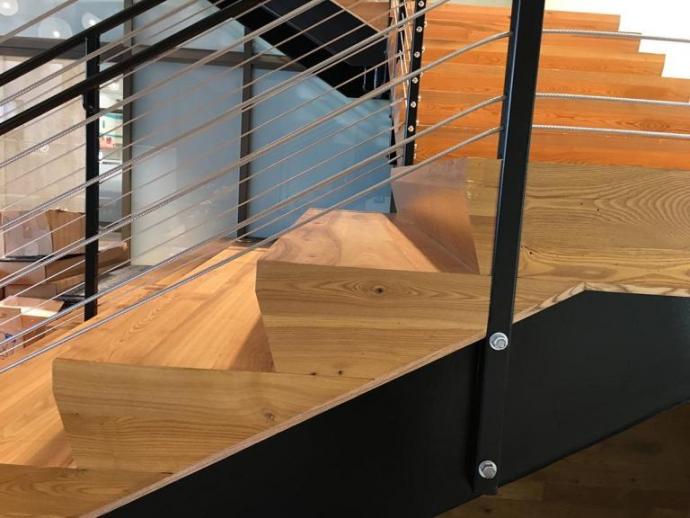 While our teams love the natural nature of wood, we've worked with third parties to verify "green" details of many of our products, including American Gothic Reclaimed Ash. This Ash is: Forest Stewardship Council (FSC®) Certified, LEED point eligible, UL GREENGUARD Gold certified in unfinished engineered and engineered with a UV-nanocomposite finish.
Good for people and the planet. Thanks for joining us on the ride! Reclaimed Ash will always draw my eye. What's your favorite species?
Reach out with questions or order a sample and experience Ash's character.