I took a deep dive recently into the world of charred wood in order to put together some research for our Shou Sugi Ban lineup of products. What stood out was not the history or back story of the product, but how muddled the word scramble of terminology is: Yakisugi, Charred wood, Shou Sugi Ban, Shoo Sugi Ban, Should Shoogie, burned wood, black wood, burnt wood, the list went on and on.
In reality, it's just a term for a method. Similar to barbecue, everyone has "their way" or the "traditional way" of doing it. Sacrifice some wood to the God's of fire, they bless you with epic looking weatherproof materials. But before you go reaching for the chocolate and marshmallows, let's be clear on what kind of wood fire we are talking about here.
What is Shou Sugi Ban? Quite simply, wood that has been aggressively burnt to create a weather resistant, fire-resistant, and insect repelling product. Wood that is durable enough to stand up to the harsh and unpredictable weather as exterior siding in the East Coast or Pacific Northwest, yet alluring and multifaceted enough to create stunning visuals for interior applications.
Does it have to be the traditional species of Cypress or Cedar in order to be Shou Sugi Ban? Not a chance. With an abundance of wood species at our disposal, we've created durable and well-rounded selection of woods that can stand the tests of nature and have excelled in their ability to hold the charred method within their grain, without deterioration or degradation of the natural wood or its beauty.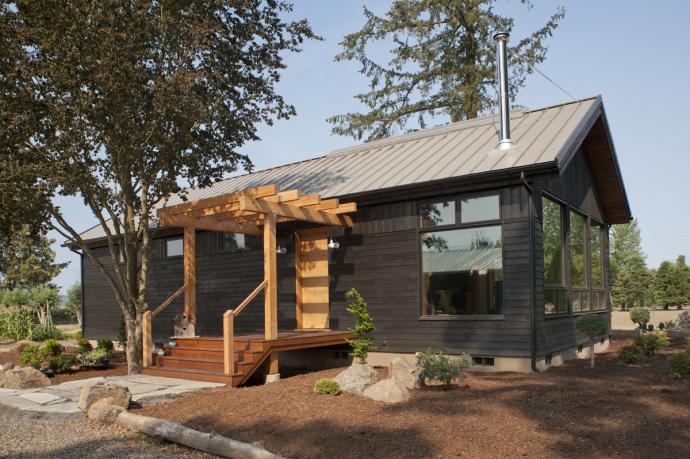 Recently we touched on one of the jewels of the Pacific northwest- Larch.  If you missed it, you can check it out here.  Western Larch trees live rent free amongst the forest of Douglas fir, often the two are harvested together and sold as a mixture of construction lumber. If you haven't already guessed, today, we are going to take on another species in our Shou Sugi Ban lineup: Pseudotsuga menziesii- yes folks, we're talking about Douglas fir.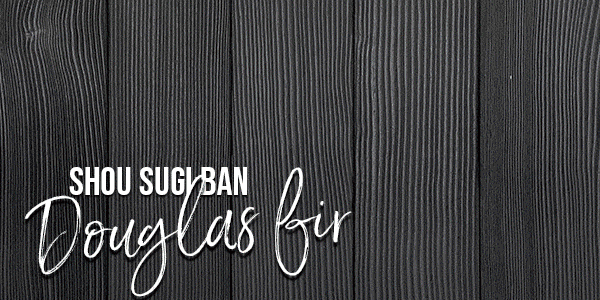 Named after Scottish botanist David Douglas, the Douglas fir has had a bit of an identity crisis for years. You see, the Douglas "fir" isn't even a fir. This Pacific northwestern conifer has been recognized as everything from a false hemlock, to fir, to pine, to spruce. So, we'll go with the consensus and call it an evergreen. Being that the Douglas fir keeps its needles year-round, evergreen works. (Interesting fact: Douglas fir is commonly used for Christmas trees. It is the gift that keeps on giving.)
Unique among the softwood species, Douglas fir is dimensionally stable without being dried, exhibiting less shrinkage or significant twisting. Builders have been known to allow the wood to air dry on construction sites, essentially utilizing "green" unseasoned wood. Durability and ease of workability with Douglas fir is ideal for joinery, millwork, windows and doors, mantels, stairs, and of course paneling and flooring. The Pioneer Millworks team has reclaimed Douglas fir from industrial timbers, food vats, and even marine structures, all rich in both history and character.
Ranging in color from yellow to reddish-white sapwood, deepening to hues of brown and red heartwood and darkening to a blend of browns and ambers as it ages. Douglas fir is a medium weight material when compared to other conifer species, recognizable by its visual quality and beauty.
Some quick "wewd" (wood) facts:  When a vertical grain board contracts or expands (all wood does) they tend to shrink less than a flat-sawn board and thus remain a bit more stable. Plus, in the event that they do constrict, they do so evenly across the thickness of the board, meaning there is minimal warping. Vertical grain boards stay flat, flat is good. Flat boards make great walls and floors. And this D-select Vertical Grain Douglas fir is what we char.
So that's the full sappy history lesson on Doug fir. Let's get to the fire and burning. We chose Douglas fir for our Shou Sugi Ban line for all the reasons listed above, its proximity to our Oregon home, and because our Douglas fir is an FSC® Certified material. Meaning it is responsibly harvested and recognized by the Forest Stewardship Council. Good for your building materials, while doing good for the planet. Everyone wins.
While I am sure the majority of people (myself included) would love the idea of wielding a flame thrower all day, burning things and maniacally laughing like a background actor in Apocalypse Now- it isn't what's best for business, so we created a better way. Our charring process for Shou Sugi Ban creates an even, consistent burn across the entire board. It's a machine burning process which assures that each board is burned to a specific depth and that we minimize any twisting or cupping of the wood, caused by rapid changes in the moisture level. Like we mentioned before, flat is good.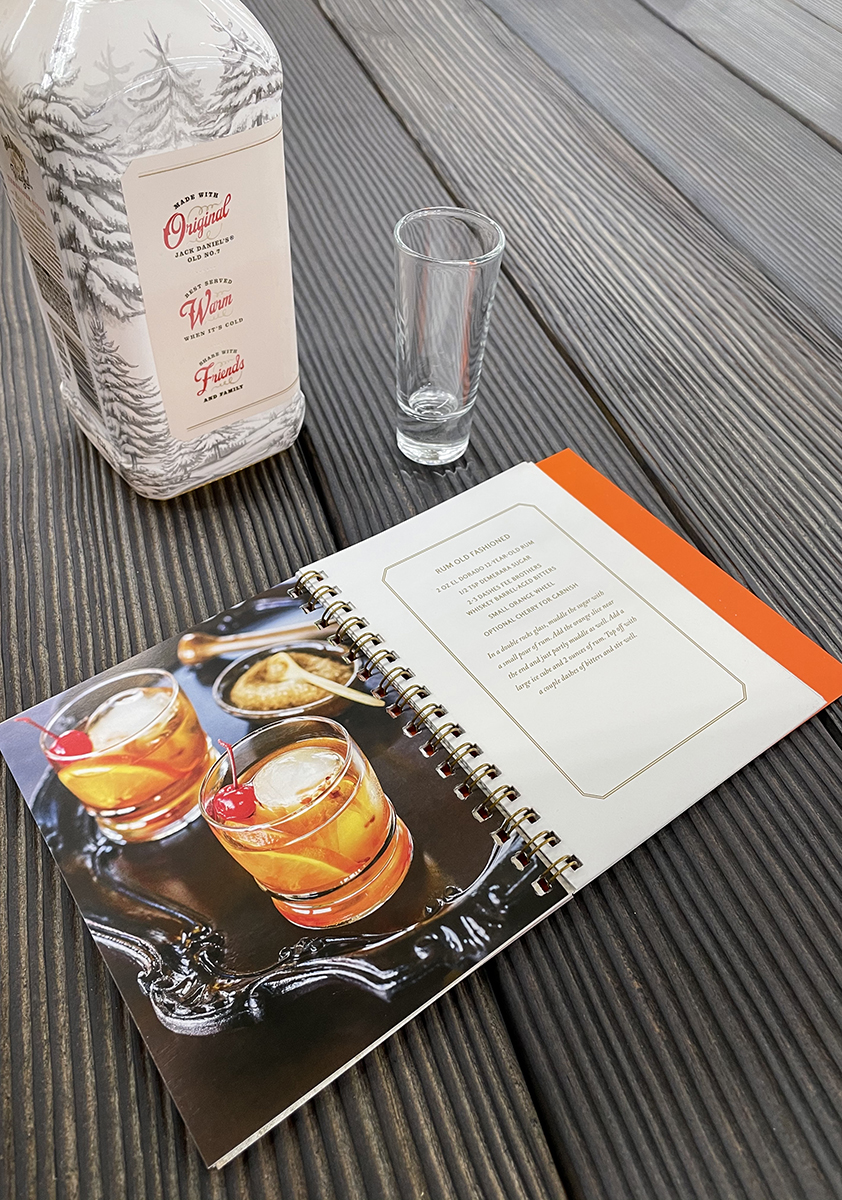 The sui generis appeal of the Douglas fir Shou Sugi Ban charring is in the vertical grain. The straight lines contrast the alligator like texture created by the burn, showcasing a dueling allure of wavering vertical lines and almost ripple-like horizontal scales. A romancing web of grain and char, iridescent black tones, and ebony hue.
Drawing from years of experience building and reclaiming wood from across the country and parts of the world, our Shou Sugi Ban offerings in Larch, Douglas fir, Accoya, Oak, and yes even Cedar are proven standouts in regard to resilience and dependability for building and design projects. The beauty of our Shou Sugi Ban products is with over 50 different styles, you can have it your way. With varying brushed levels and finish options, you can style our charred wood paneling just for you. Our Shou Sugi Ban options have three basic variations: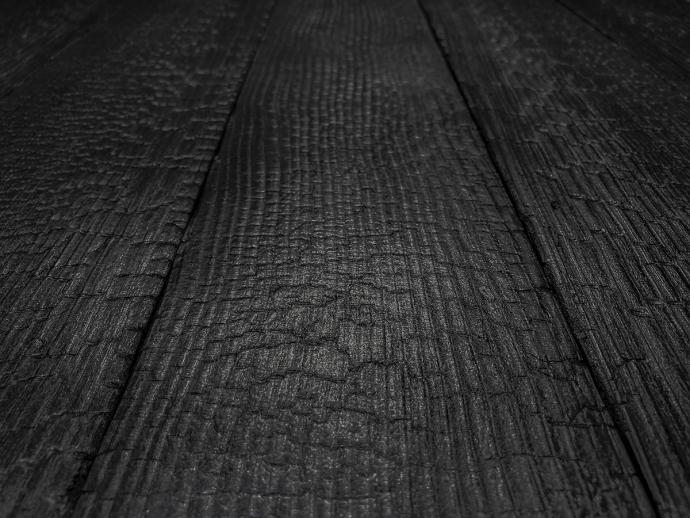 Deep Char, our signature blend of rugged, iridescent, charred alligator scales straight from the fire.  Over time this finish will weather, and the ash will erode and evolve into a blended medley of cool tones and natural patina.  While the material still provides protection from the elements, the effects of rain, and wind will eventually begin to wash and sculpt the charring to create a unique appearance.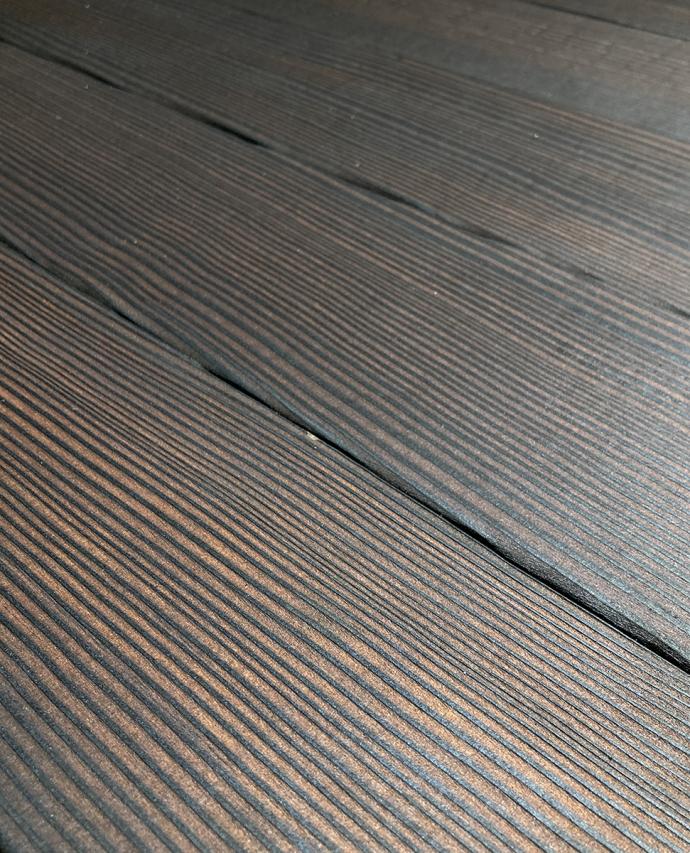 Once Brushed, after the burning process we take each board and wire brush them a single time.  This removes a surface level of char and ash to reveal more of the wood beneath.  Some of the alligator like texture remains and will evolve over time, but the natural wood grain below is also exposed, changing the complexion of the appearance to some extent.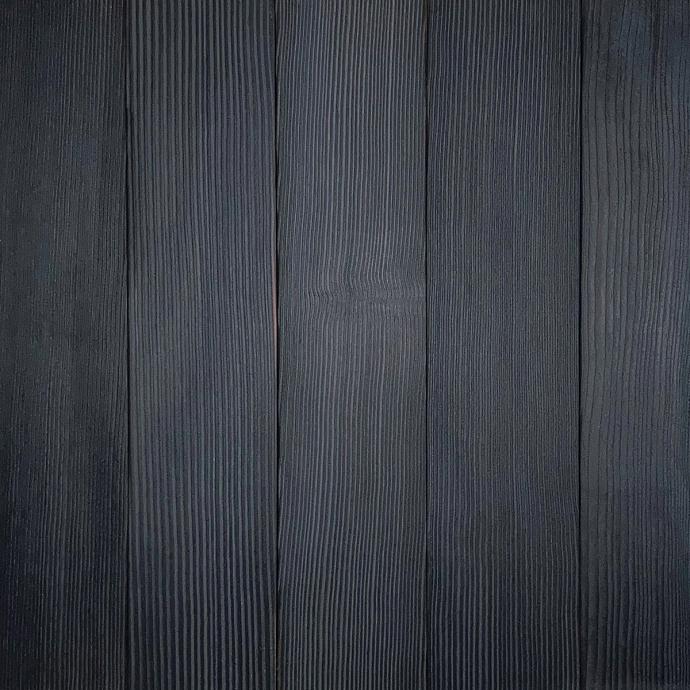 Twice Brushed, this process is exactly what it sounds like.  Burn, brush, and then brush again.  Doing so removes the char and ash from the surface layers and exposes the unsullied wood below the burned surface.  Creating a mixture of natural grain, blended with the unconventional patterns created by the flames throughout the cells and flesh of the wood.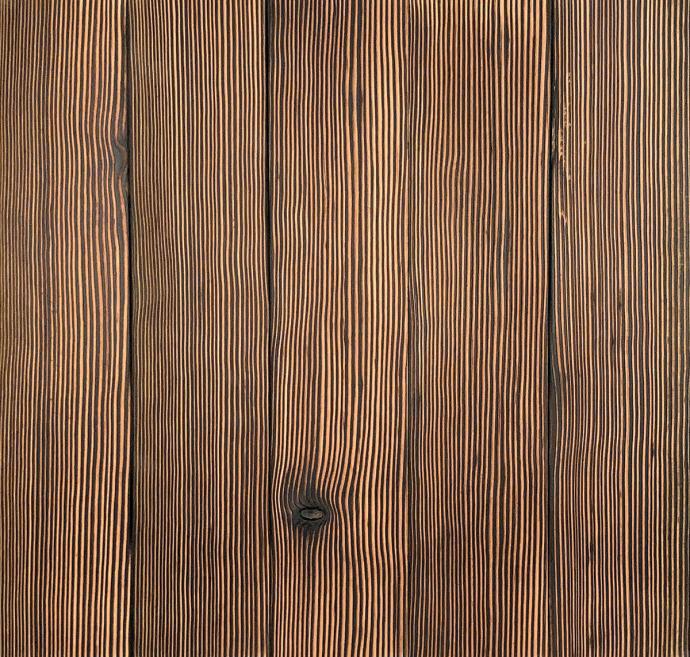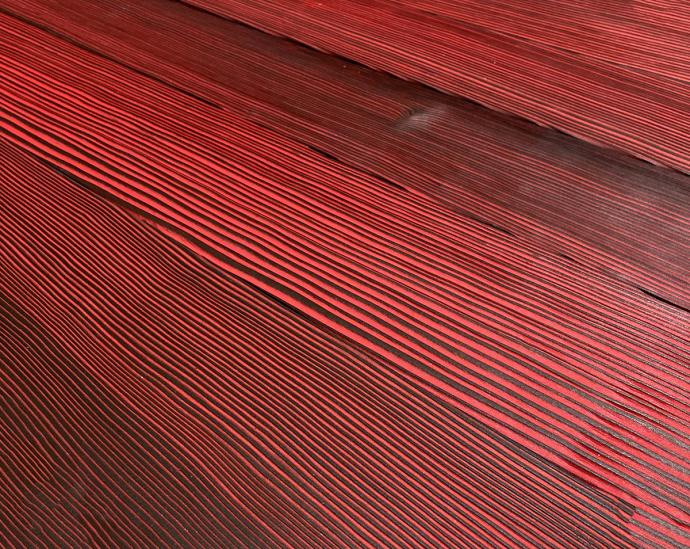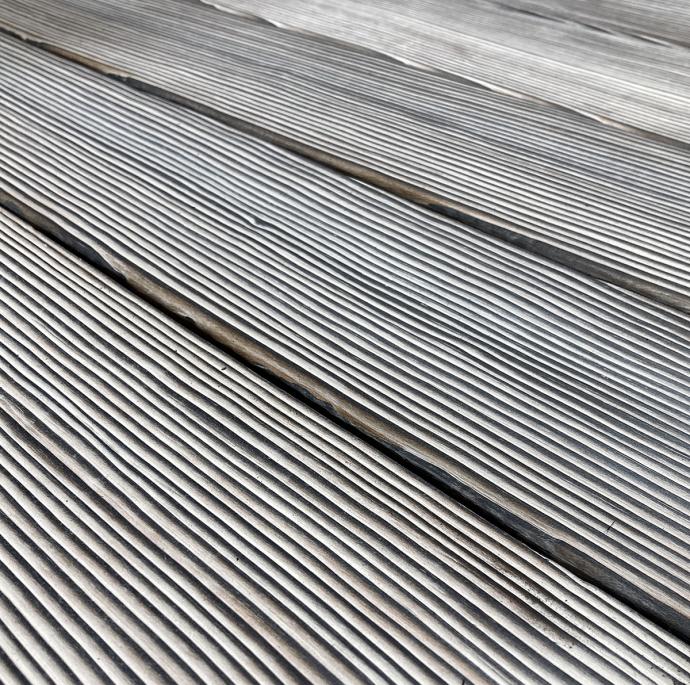 Beyond that, your options for color and finish are ample. From deep charred blacks and carbon, to options like Tigers Eye, Toasted, Smoke, and Cinder. Mixed with some vivid colors like Ember and Cobalt, as well as the Nordic inspired White and Undressed. The idea of our Shou Sugi Ban product line was developed with the designer and user in mind, allowing enough style and freedom to create the space you envisioned and the versatility to do so with the wood and finish that meet your discerning needs.