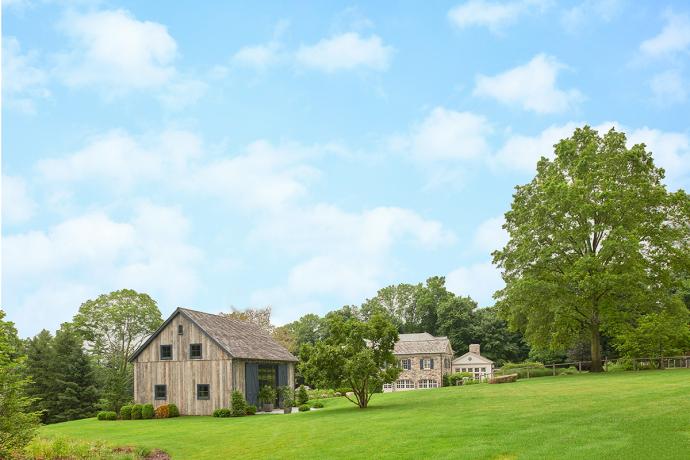 For one couple in rural Connecticut the concept was to create a multigenerational space to enjoy with five children, friends, and extended family. Part of a sweeping master plan for their property, this understated antiqued party barn is intended to adapt as the family grows and ages over time. The current incarnation of the space is that of a party barn where the owners children can spend time with their friends out of the main house while remaining on the family property.
Featuring Pioneer Millworks reclaimed American Prairie Weathered Grey Sidinginside and out as well as our reclaimed agricultural timbers, this project is something truly special.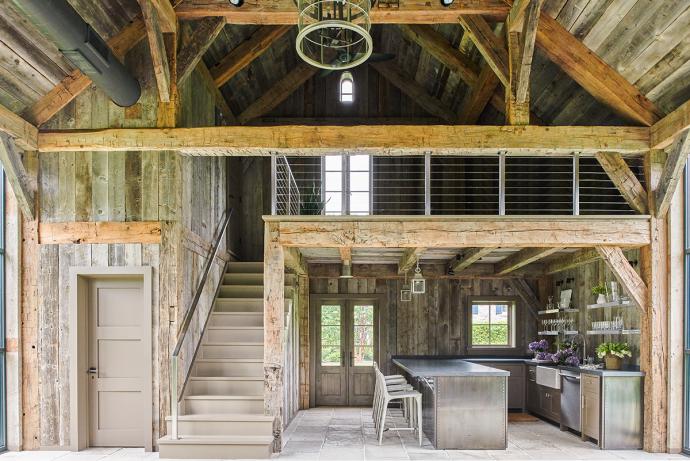 "It's a multigenerational design." Explains Mark P. Finlay, Architect on the project. "We worked it through and talked about the functions of the building, how it's going to work, who is going to use it, how it would be used in 20 years versus now. We really talked through the whole thing. It's part of a three generation, or 50-year, plan. It is a building with a singular design idea that will work really well in the future because it can adapt to a lot of different functions."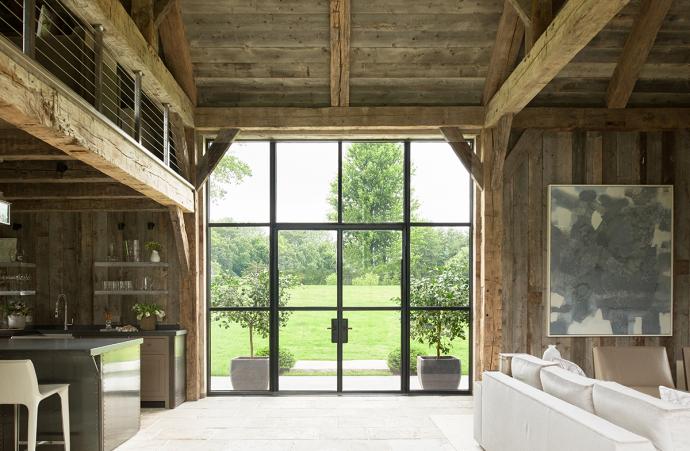 Uniquely designed with our reclaimed white oak heavy timbers and American Prairie Weathered Grey barnwood siding, the building was intentionally constructed out of older materials to give the structure a timeless feel and look at home in the country landscape. In contrast, the interior was designed to be fresh and modern, giving the space an air of vitality and fun, making it the perfect addition to the bucolic family farm setting.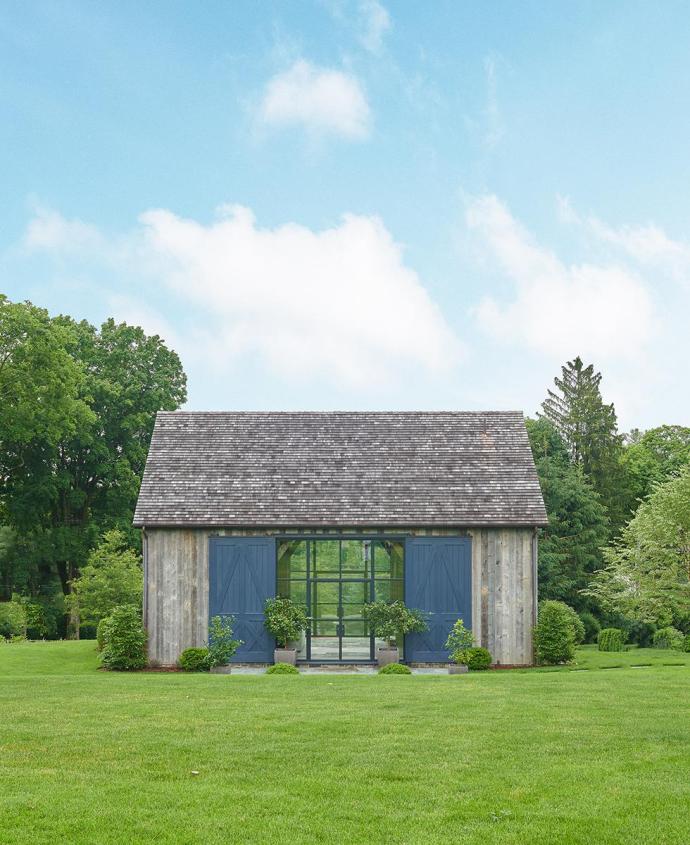 "We decided to make a brand new "old" barn. We can do an antique frame and antique barn board and the whole thing could be old pieces reassembled." Said Mark. "We wanted the barn to feel like it was old and had always been there."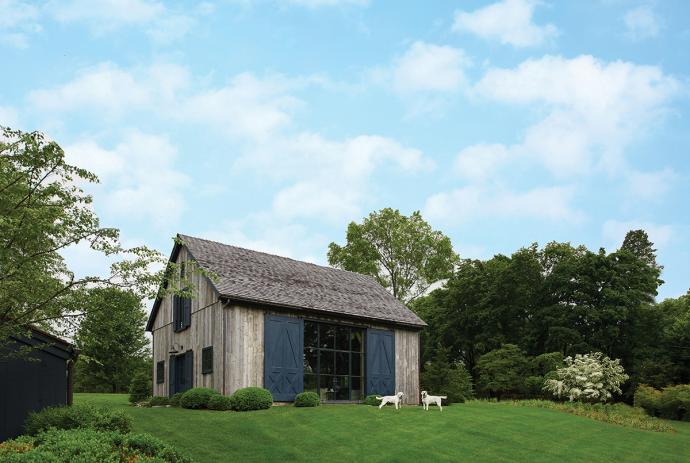 For more on this project: 
Featured in Fine Homebuilding's April/May 2022 issue: Transforming an Old Barn Into a Modern One
and
See our photo gallery: Privately Owned Barn–New Canaan, CT | Pioneermillworks
Project Credits: 
Architect: Mark P. Finlay
Builder: Hobbs, Inc
Timber Frame & Enclosure: New Energy Works
Other Credits: Engineer: Fire Tower Engineered Timber 
Photography: Jane Beiles