American Chestnut is the quintessential reclaimed wood. Decimated by a fungal blight in the early 20th century, it is no longer available as a fresh sawn wood. At Pioneer Millworks we often discover gems like this while salvaging old barns and agricultural buildings with storied histories. Most of these structures have fallen out of use and into disrepair, as was the case with a large pre-Revolutionary War mill in Big Cove Tannery, PA.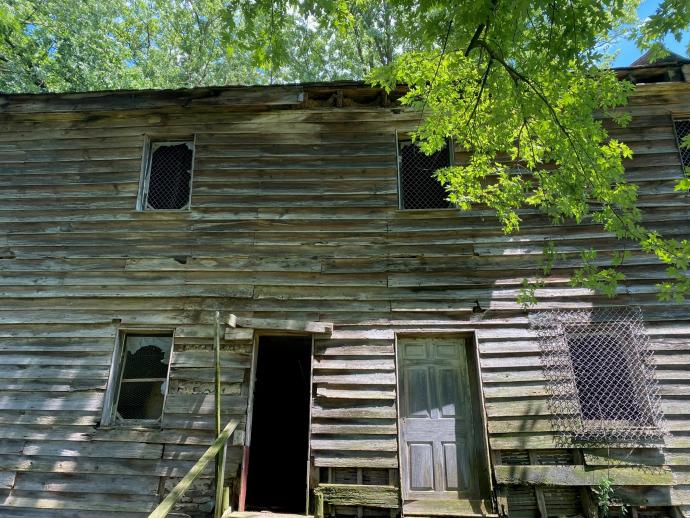 This weathered structure, originally a working gristmill before and during the Civil War, sat dormant beside an old iron forge. Large for its age and type of building, we rescued a total of 18,229 BF of White Oak, Poplar, and Chestnut in the form of four-sided hewn timbers, 3 x 8-9" floor joists, various wooden wall framing, plus T&G Long Leaf Pine siding.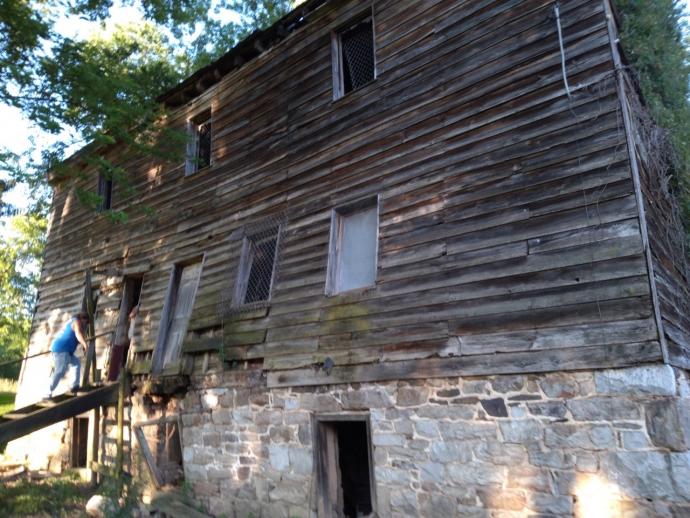 The Pennsylvania location has been a working farm throughout its history. The current owner enjoys Scottish Highland Cattle and has even featured a highland cow on the quilt block adorning the present main barn.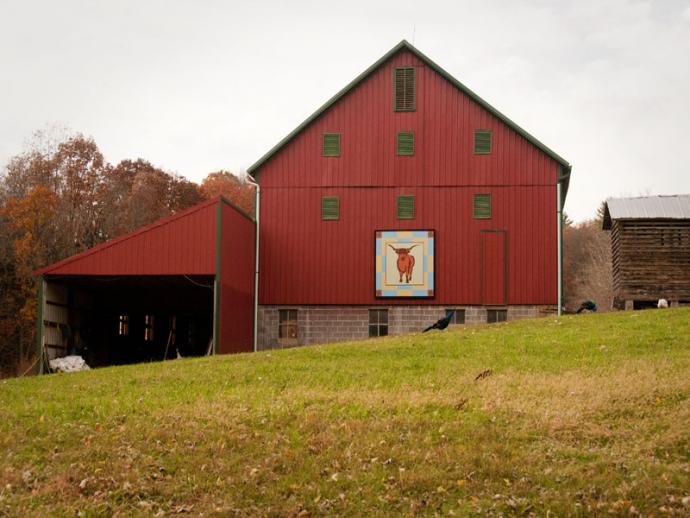 And what of the antique wood? With the help of our clients, it will find new life, repurposed it into solid and engineered flooring, timber frames, custom cabinetry, furniture, fixtures, millwork, and more. We're glad to note that the Chestnut has already found new life in a home on Martha's Vineyard.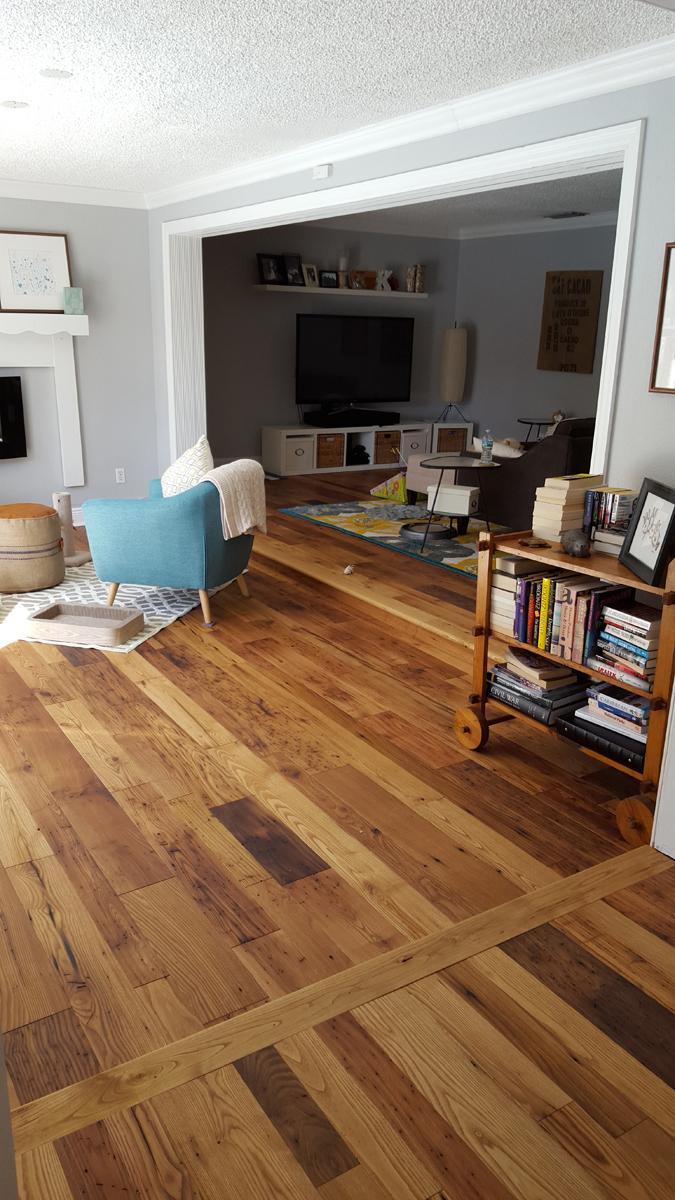 If we stop and think about the history of this wood, we begin to see why it's so prized: the timbers and planks were cut in the 1700s from trees that probably started to grow in the 1600s. Now, after centuries supporting this building, the wood will begin a new life as eco-friendly flooring, furniture, and more for homes and businesses. The wood is also valued for its grain pattern, durability, deep patina, and incredible character. It will always carry the story of its past while adding another chapter in its reuse. Thanks to all of you for helping make this journey possible.