We recently reclaimed 67,000 board feet of Chicago's manufacturing and industrial history from the A. Finkl & Sons steel mill. Douglas Fir timbers were extracted from the 1890s manufacturing plant that was centrally located in the Windy City along with several other steel forging factories. In 2007, an overseas firm purchased the company and the manufacturing plant moved to the southeast side of Chicago, leaving many of the historic buildings covering over 25 acres, vacant. As the demolition wrapped up in late 2014, crews ensured that nearly 90% of usable material was recycled.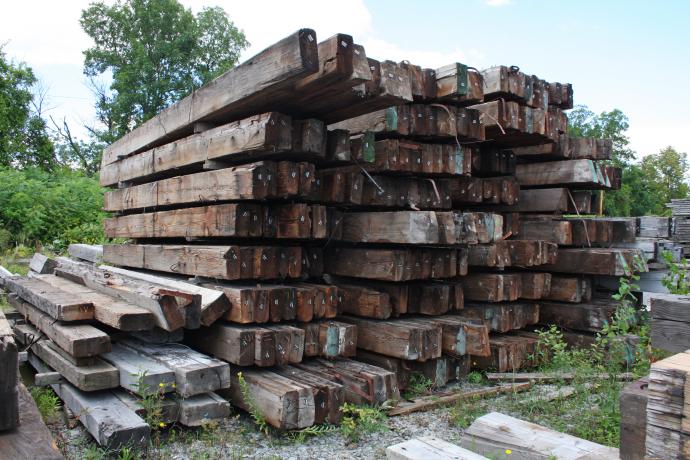 Over 450 of the reclaimed A. Finkl & Sons Douglas fir timbers were recently repurposed for a large timber frame project in Michigan. Available currently from this reclamation is a collection of 5 x 11 timbers. They are free of heart with original 'sandblasted' surfaces.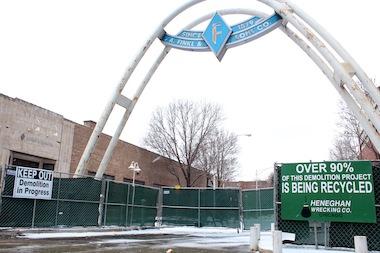 Along with our new-reclaimed Douglas fir, flowers on the property are also finding new homes. Beds of lilies and hydrangeas have been transported to other historic locations in the Chicago area to celebrate the once industrial valor of the area.
A. Finkl & Sons was founded by Anton Finkl, a German-born blacksmith that arrived in Chicago in 1872. In 1879, Finkl developed a new kind of chisel to clean bricks from buildings destroyed in the Great Chicago Fire, creating a new business opportunity. As the business expanded into steel products, the company moved around the Chicago West Loop area, absorbing several existing properties along the way. Buildings that were constructed for Standard Oil and Cummings Foundry Company became additional puzzle pieces in the web of plants utilized by A. Finkl & Sons.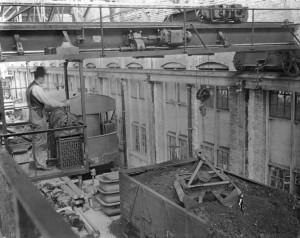 Let us know if you're interested in the 5 x 11, free of heart, 'sandblasted' timbers.