Once recognized as the largest in the Chicago area, the Indian Lakes Hotel opened in 1982 featuring an awe-inspiring haven for relaxation and a taste of luxury for visiting guests and those looking to sneak in a few rounds of golf.
The property was not just inspired by the architectural stylings of Frank Lloyd Wright- it was in fact designed by one of his students.  Don Erickson, an apprentice of Wright from the late 1940s until 1951, was hired for the project with a vision that was very much Wright-inspired.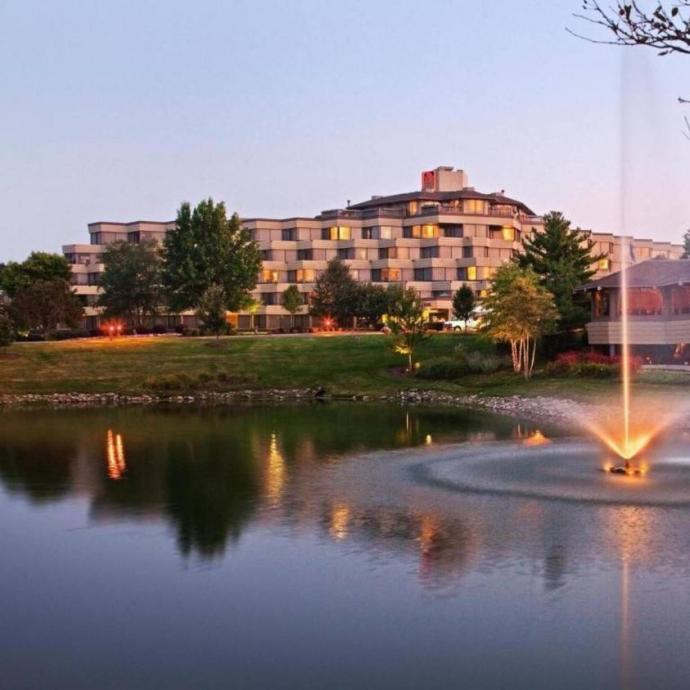 From the gigantic chains that embraced the ceiling and immense expanse to the corridors that zigged and zagged throughout the space.  Cast cement walls that mimicked Wright's signature textile block system, as well as other signature, touches that any astute architecture buff could recognize.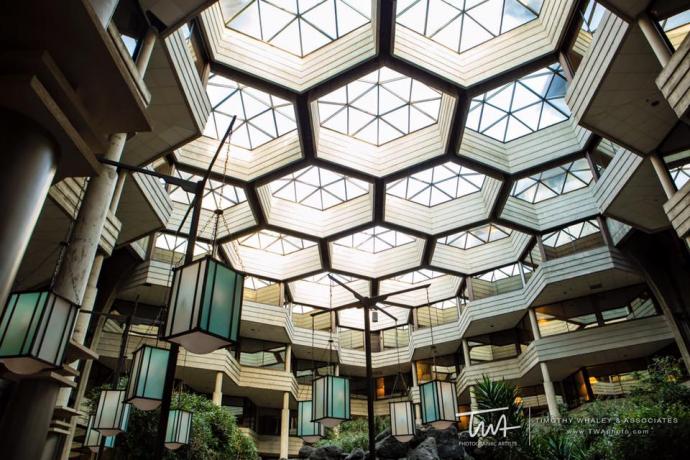 Erickson's original intentions were to eliminate much of the stigma that came with conventional hotels. Uninteresting, bland, shoebox-like rooms and endless, straight corridors or halls.  The resulting design was created using hexagonal-shaped modules for the overall structure, and then create a similar design for the individual rooms.  Erickson had used a similar design on projects in Jamaica- so he incorporated aspects of the Caribbean into the design through the use of lavish tropical elements throughout the space. In addition, he added amenities like the pool, spa, and of course- the golf course. Lest we fail to mention the 300 oversized guest rooms as well.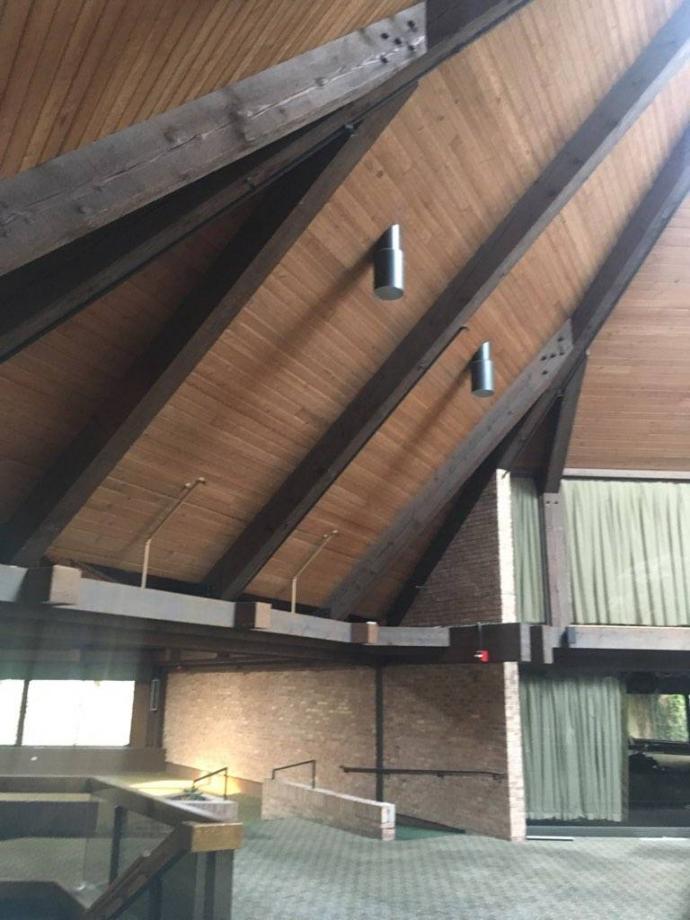 After some financial struggles, the resort was rebranded under the Hilton brand but eventually was designated for closure and demolition.  As with many projects that have a storied past or bit of history- we swooped in to grab the many Douglas fir timbers throughout the building for use in future residential and commercial projects across the country. Further extending the legacy of Don Erickson's architecture and the ties to Frank Lloyd Wright and his architectural design legacy.