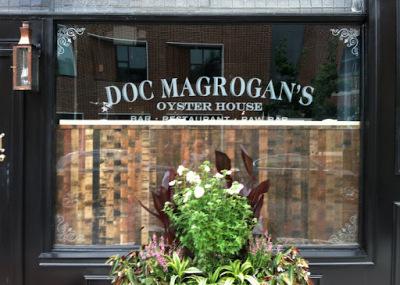 Kevin Vickery, our Mid-Atlantic Representative, shares a recent restaurant project from PA:
University of Pennsylvania students are excited now that Doc Magrogan's Oyster Bar has opened in the heart of the campus. I recently had the opportunity to work with the owner of Doc's and his team on incorporating reclaimed wood into their restaurant.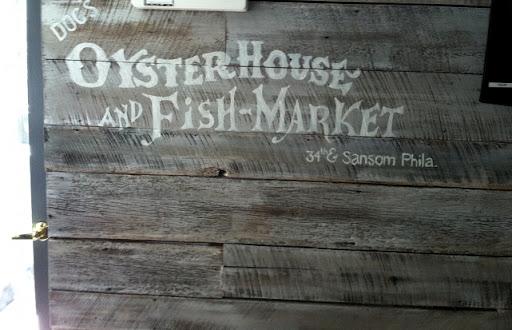 The theme for the space, as described by the owner, was "a combination of an old tavern mixed with very clean and crisp beach cottage, while maintaining a trendy feel to this upscale location".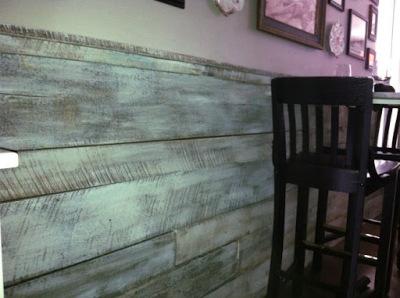 Our reclaimed grey barn siding was a great solution to the main bar walls. The century old barn wood provided the grey tones and lighter colors in varying widths, which instantly brings the customer impressions of a waterside cottage.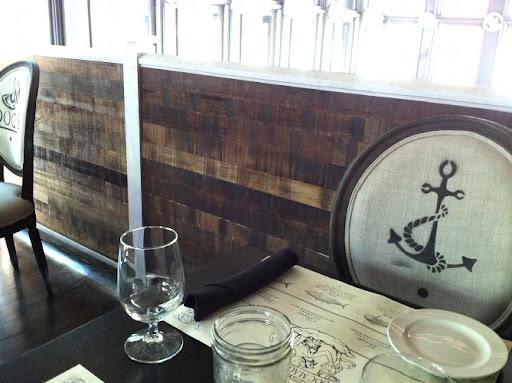 In the dining room, Doc's team had us build railing panels from our reclaimed Indonesian Hardwoods, Trade Winds. A perfect fit for an oyster restaurant since this wood is salvaged from the shipping industry. The exterior of the wood shows all the signs of the rough sea life it endured as it crossed the Pacific Ocean: metal strapping marks, scuffs, dings, and occasional nail holes.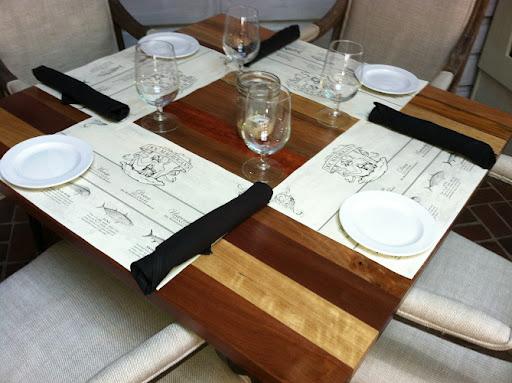 But Doc's didn't stop there.After the team at Doc's realized what beautiful wood lies directly below the surface of the weathered exterior of the shipping hardwoods, they decided to have us construct table tops. We planed down the Trade Winds hardwood shipping stock to reveal brighter, cleaner versions of the various species with colors ranging from deep red-browns, blondes and tans, to light oranges and soft reds.
In addition to the reclaimed wood, Doc's added many accessories such as a canoe hanging from the ceiling, old nautical pictures, and antique oars to truly accomplish the theme. My opinion: Mission Accomplished!