Reclaimed wood is generally defined as wood that has been recycled from its original function and repurposed for new use. Reclaimed wood carries with it a story and history that modern fresh cut lumber does not and the upcycled nature of the products that are made from reclaimed timbers sets it apart as a particularly green, carbon sequestering, material option.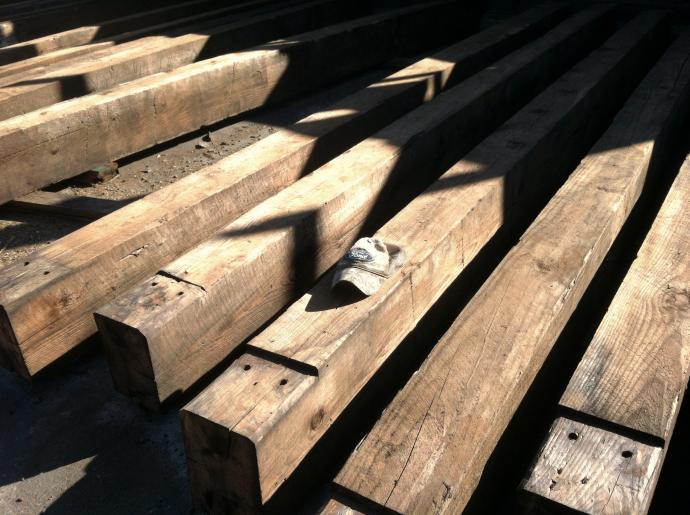 The majority of reclaimed lumber salvaged on a commercial scale is from old barns, factories, warehouses, mills, and agricultural buildings. Other sources include shipping containers, wine or pickling barrels, and fencing. The repurposed planks and timbers typically find a second life in the building industry as flooring, siding, paneling, furniture, and cabinetry because of its distinctive character and charm. While reclaimed wood can be rugged with a visible sense of wear and use, it can also be refined and polished to appear as though it is brand new.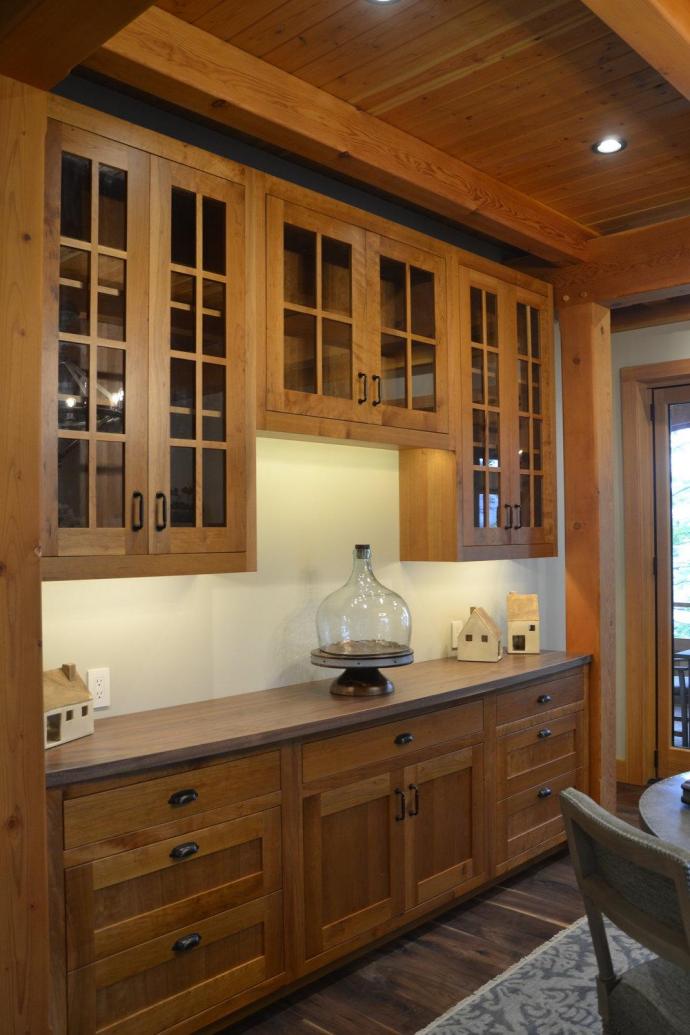 Domestically during the Industrial Revolution and reaching into the post-WWII era, wood was the primary material used to construct American buildings and factories. Wood was a strong, inexpensive, and at the time abundant, resource that helped to propel the United States to become an economic and manufacturing world power. But by the 1950s demand for large indigenous old growth lumber far exceeded the once ample supply and pushed some species to near extinction. In fact, many of the heirloom species that were common construction materials in the past can now only be found as reclaimed timbers such as Longleaf or Heart Pine. This iconic species that once made up over 40% of U.S. timber supply in the 1800's has now been reduced to 2% of its original area. Many of the old growth American tree species, taking 200 to 500 years to mature, that were once the bedrock of construction in North America have all but disappeared as modern lumber options.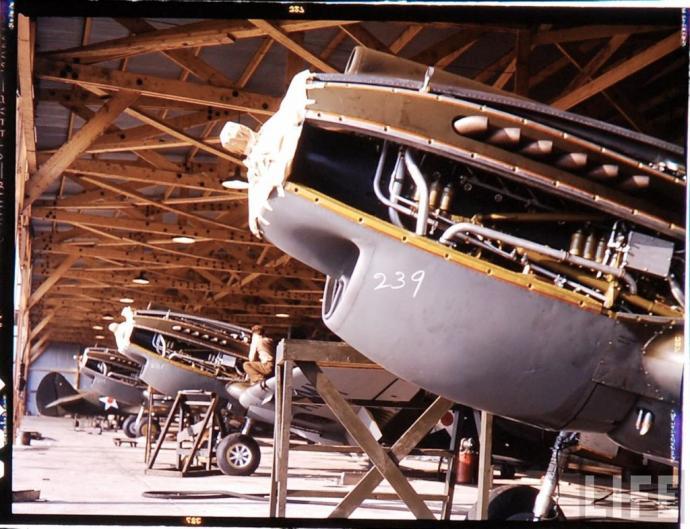 Unlike the timbers used in factories and warehouses, barns were usually made from timber that was growing on or near the owner's property creating a mix of wood types unique to every region. Timbers were limited in size to what could be moved by man and horse and the wood itself was often hand-hewn giving it a distinctively imperfect, even rough, shape and look.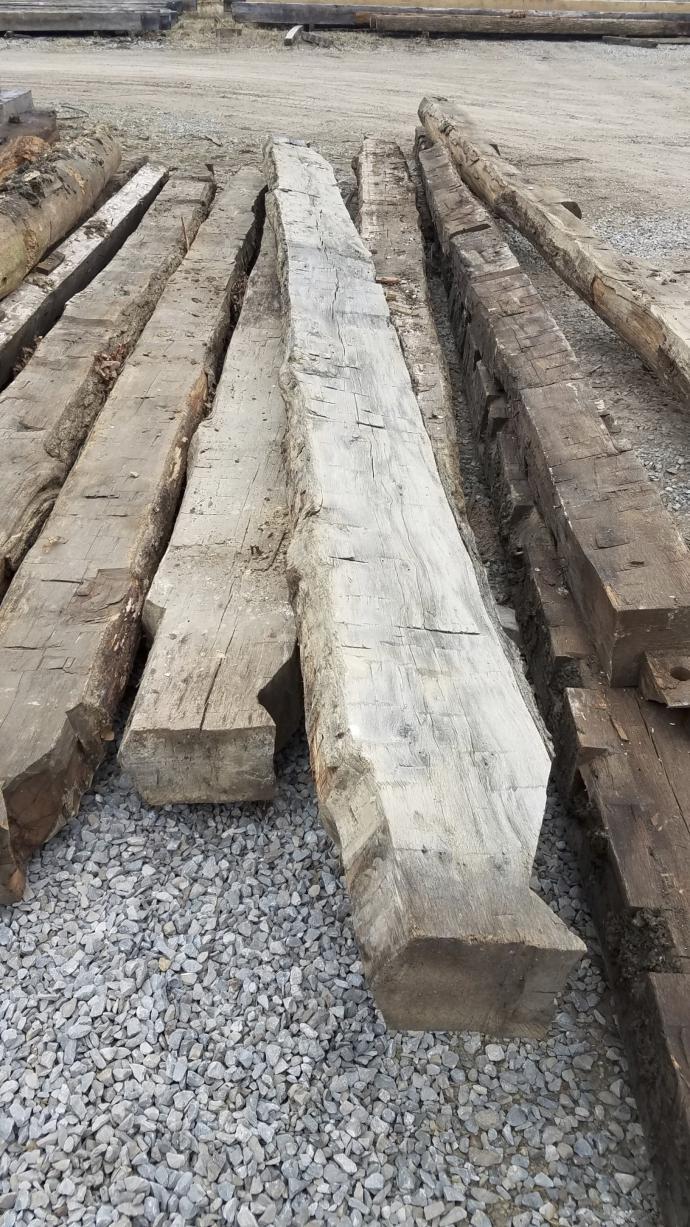 The reclaimed wood industry had its beginnings back in the 1970's but really began to take off throughout the 1980's and 90's as environmentalism grew into the mainstream and consumers started to question the declining quality of new lumber being produced and its effect on the environment. During this time construction methods also shifted. It became more economical to deconstruct aging buildings that had outlived their original purpose rather that to demolish them and pay increasing waste disposal costs. This confluence of cultural and economic shifts helped to propel the concept of sustainable, reused and reclaimed timbers and planks to the forefront of construction and design.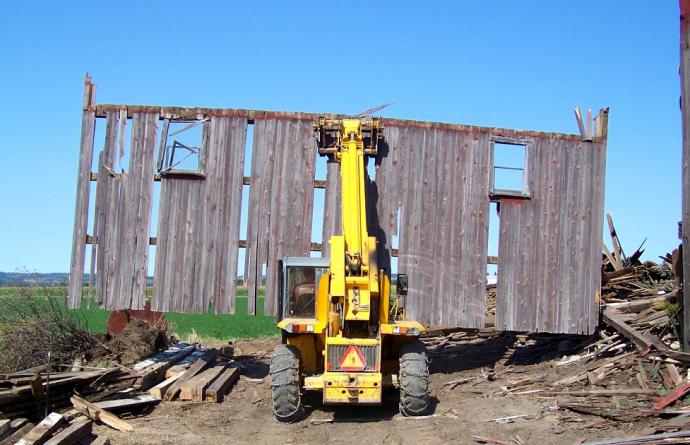 Today, antique and vintage boards and timbers are typically acquired by companies through a bidding process once a structure has been slated for deconstruction or demolition. After a structure has been dismantled the timbers salvaged from the project are then re-milled and repurposed for new use.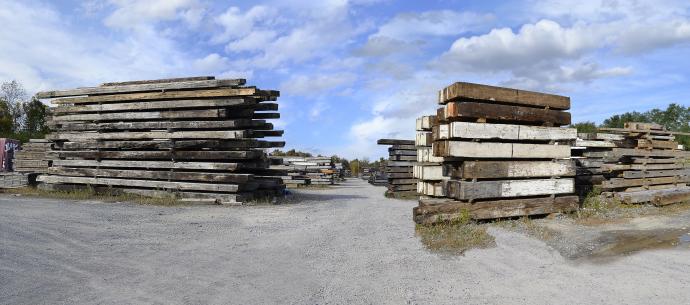 These newly recycled products provide sustainable green materials for modern eco-friendly homes and businesses, but they also offer a higher quality wood with a sense of history. The new products that are made from reclaimed old growth wood are often stronger, denser, and have more personality than products made from modern lumber sources.
At Pioneer Millworks we responsibly source timbers, boards, and planks from around the country and repurpose them into our high-quality lines of reclaimed flooring, siding, and paneling.  Our fine woodworking division, NEWwoodworks, often uses our reclaimed materials to craft doors, cabinets, and furniture.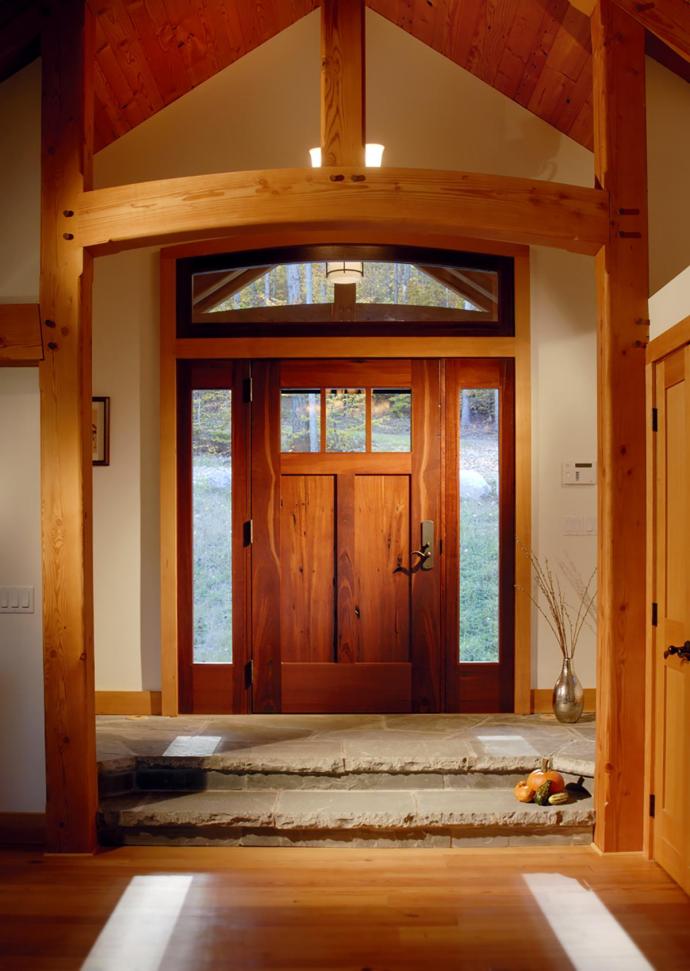 We love reclaimed wood for the variety of uses, finishes, and applications which are as diverse as the sources themselves. Our reclaimed products are crafted in the U.S.A., Forest Stewardship Council certified, LEED point eligible, and they bring the history of our industrial and agricultural past into our sustainable and green future.