The three-story, 1800's brewery was owned by former Syracuse Mayor Thomas Ryan in 1865 and once brewed Ryan's Pure Beer. With an abundant water supply, Syracuse was home to many breweries through the 1800s and 1900s. During its heyday, the timbers of this building housed several brewing companies including Haberle Brewing Co., Onondaga Brewery, Ryan's Consumer Brewery and produced beers such as the Onondaga Lager. The Lager was distributed throughout the eastern US via the Erie Canal. A large electric sign showing a bottle of beer emptying into a schooner resided on the roof of the building and was an icon for the city. Even as the building awaited deconstruction the combination of art and industry glimmered in the exposed antique wood timbers and steel beams and original Beaux Arts medallions on the exterior brick.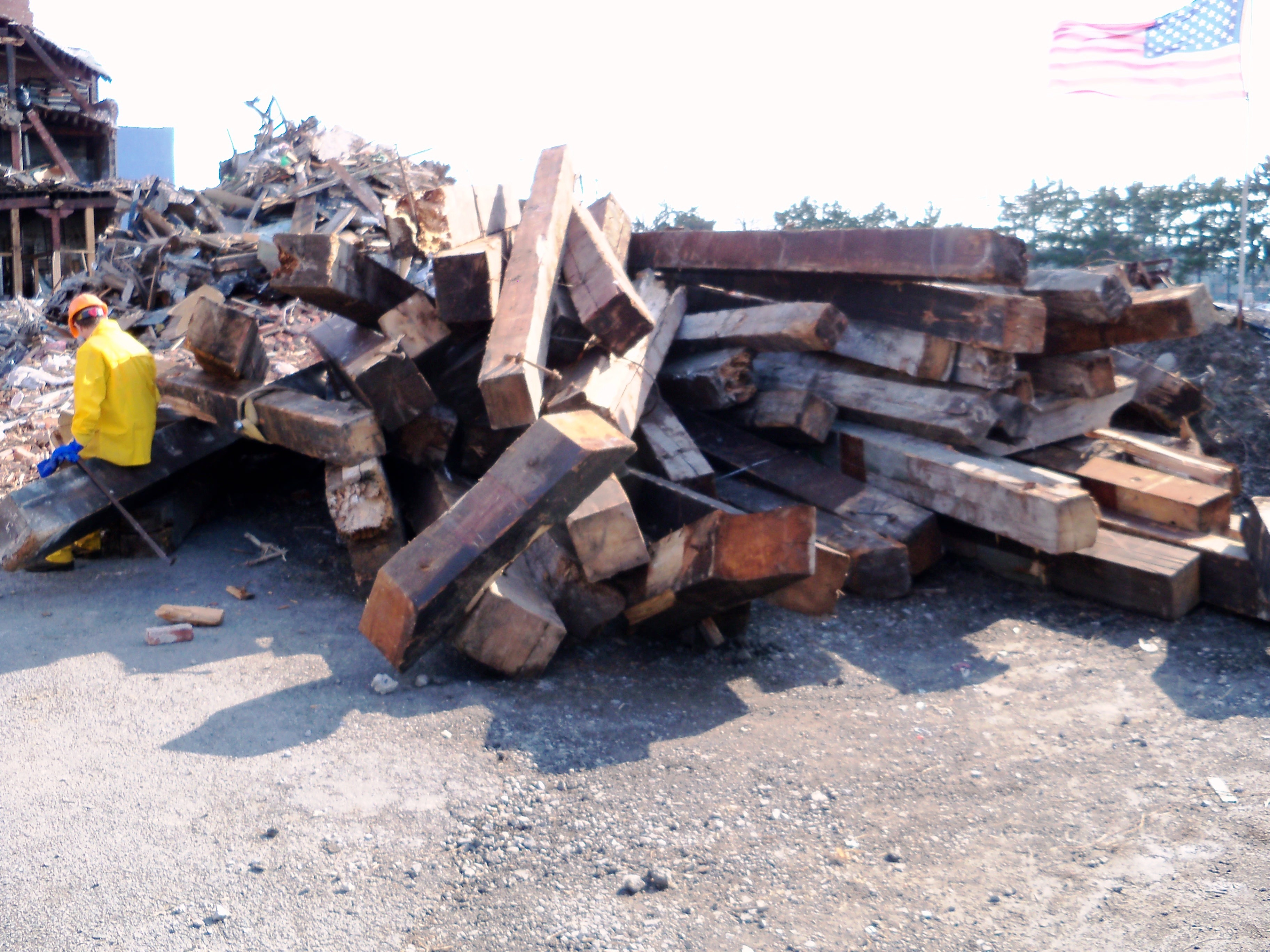 As is typically the case with building demolition, the wood was considered of little value because of its age and signs of wear. It is often sent to landfills or ground to saw-dust. We were happy to rescue old growth, antique White Pine and Heart Pine timbers, estimated around 400 years old, during demolition.

If we stop and think about the history of this wood, we begin to see why it's so prized: these timbers were cut in the mid-1800s from trees that probably started to grow in the 1600s. Now, after 145 years supporting this historical structure, these Heart Pine and White Pine timbers will begin a new life as eco-friendly flooring, paneling, and millwork for residential and commercial structures.

Visualizing this antique pine for your project? Check it out here.