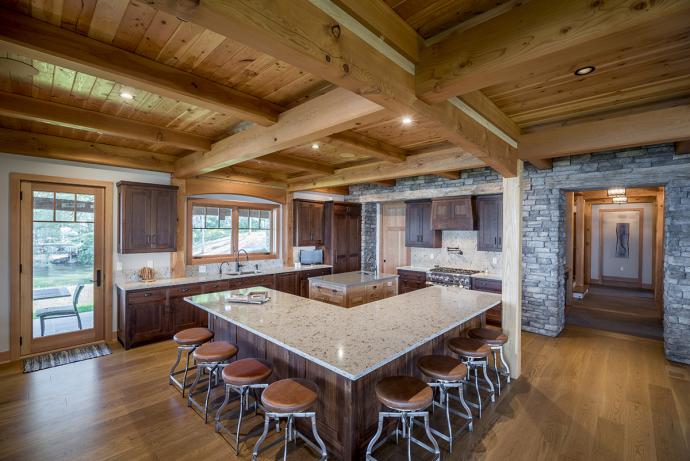 The wood world is full of options. Domestic, tropical…softwood, hardwoods…fresh-sawn or reclaimed with colors and texture to fit nearly every project. Popular today, as it has been through the years, is White Oak. Its hardness, classic grain, and neutral color make it a favorite. So much that we carry four White Oak flooring and paneling option in an array of colors.
But what if you're looking for a white oak alternative for your floor, wall, or furniture? Fortunately, the benefits of white oak are not unique. Here are our six favorite designer-friendly alternatives to traditional White Oak for your home, office, or business.
Ash
Available in both sustainably sourced fresh-sawn, or storied reclaimed, Ash is a great alternative to white oak in nearly every application. "When folks are looking for a change from Oak, I often steer them to Ash," said Rob D'Alessandro of New Energy Works fine woodworking group. "It's grain structure is really similar to Oak, it is as stable, as strong, and it can be easily enhanced with color."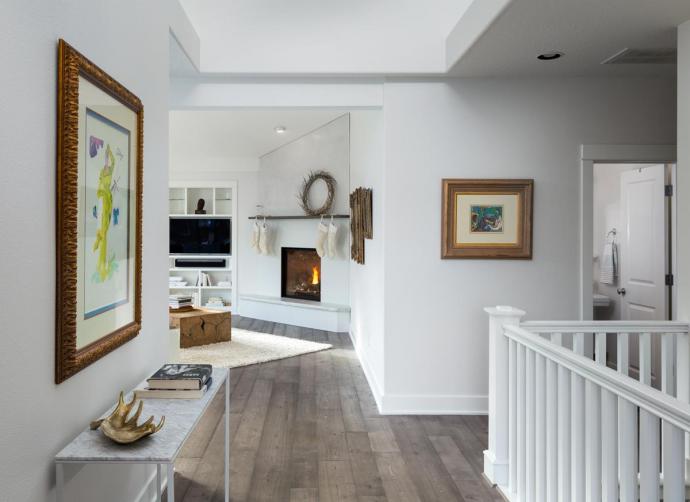 In fact, Ash can take color often better than Oak, especially when it comes to tones of grey. Its naturally light tone allows for cooler shades to shine without fighting the back-drop of oak's typically warm hues. And if you're looking for a neutral, Ash with water-based poly is a great option.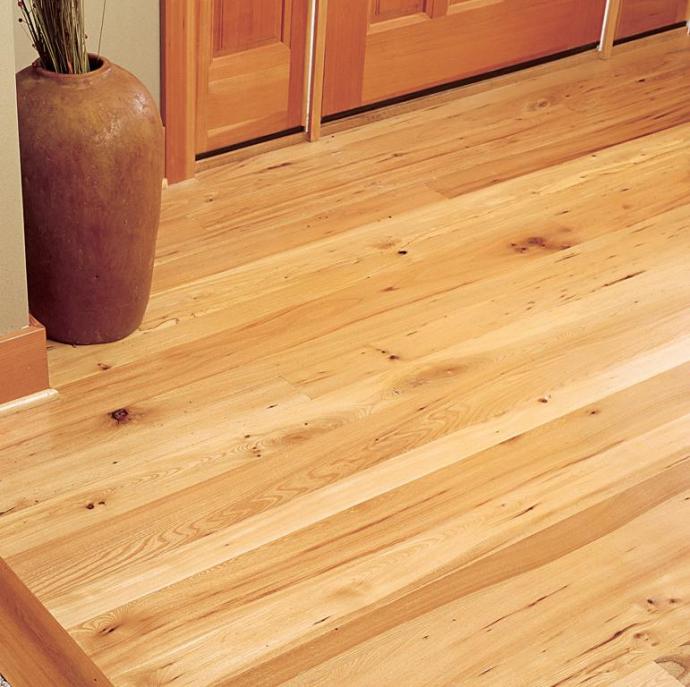 Elm
Similar to Ash, Elm takes beautifully to color thanks to its natural neutral tone. We love it because when talking Elm's hue, often we hear about its "prismatic" effect with the light reflecting off the grain, lending an iridescent appearance.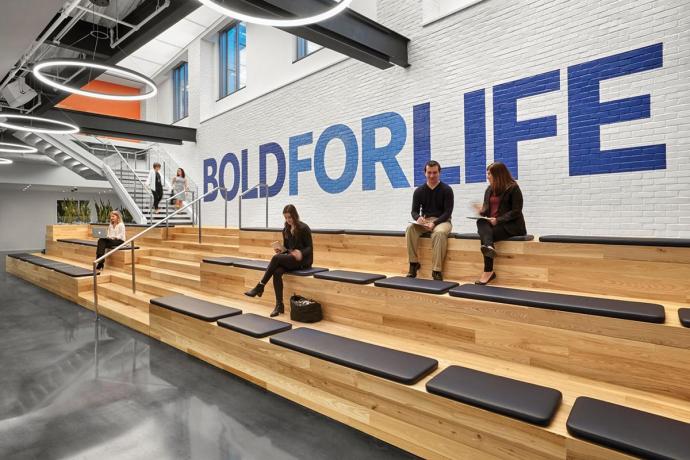 Reclaimed elm celebrates its past life as an agricultural building (barn, grain elevators, etc) with nail holes, ferrous staining, and insect marks. It also gives you a fun story to tell your guests and gives new life to wood through recycling.
Hickory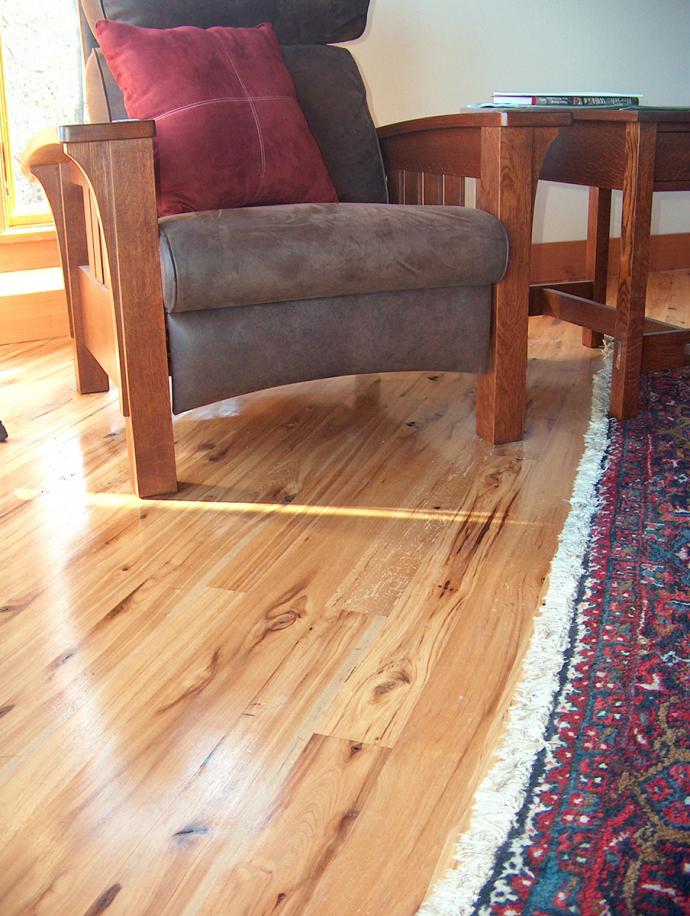 If the hardness and durability of Oak is what you're after, hickory is a great option—especially for floors. Reclaimed Hickory is a celebration of grain patterns. "We like to tell folks it's like swirling chocolate and vanilla ice cream together, the way the golds mix with the browns," says Jered Slusser Northeast Sales for Pioneer Millworks. "It's completely organic, with nature dictating the blends of light and dark."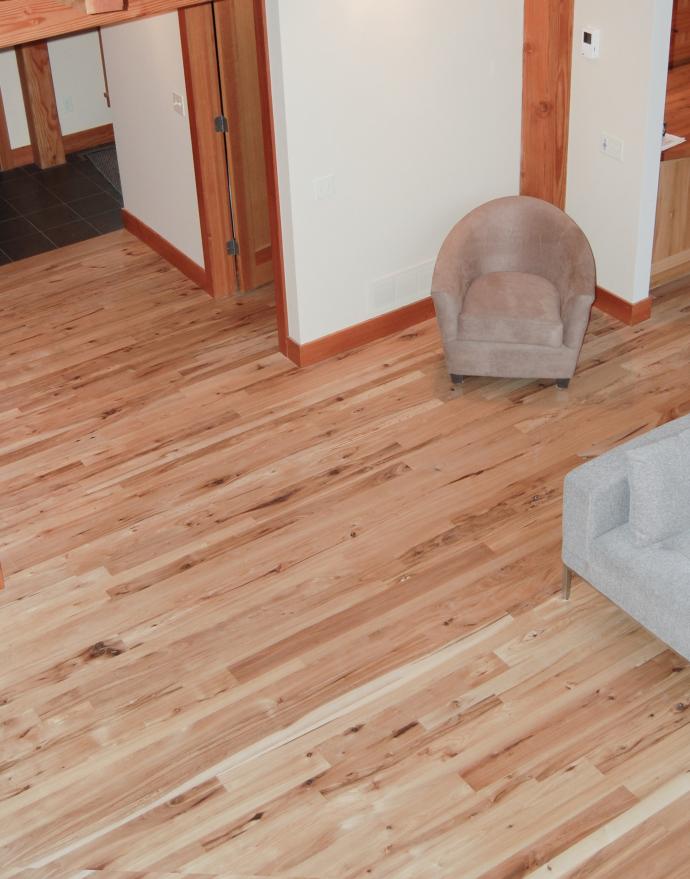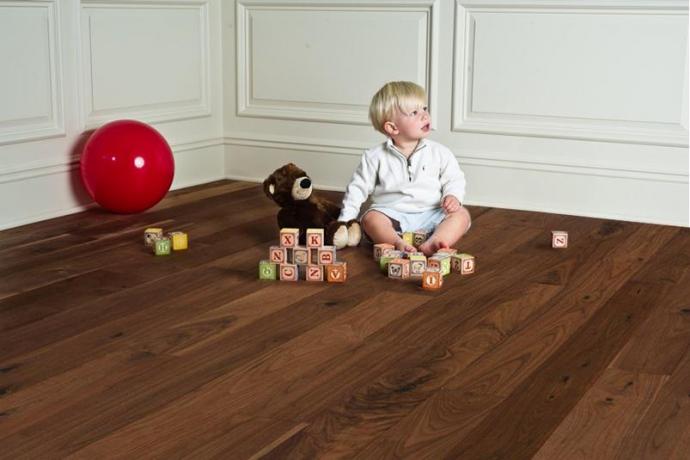 Walnut
Wide Oak is all about luxury, so if you're interested in luxe, consider its rich-toned and sophisticated cousin, Walnut.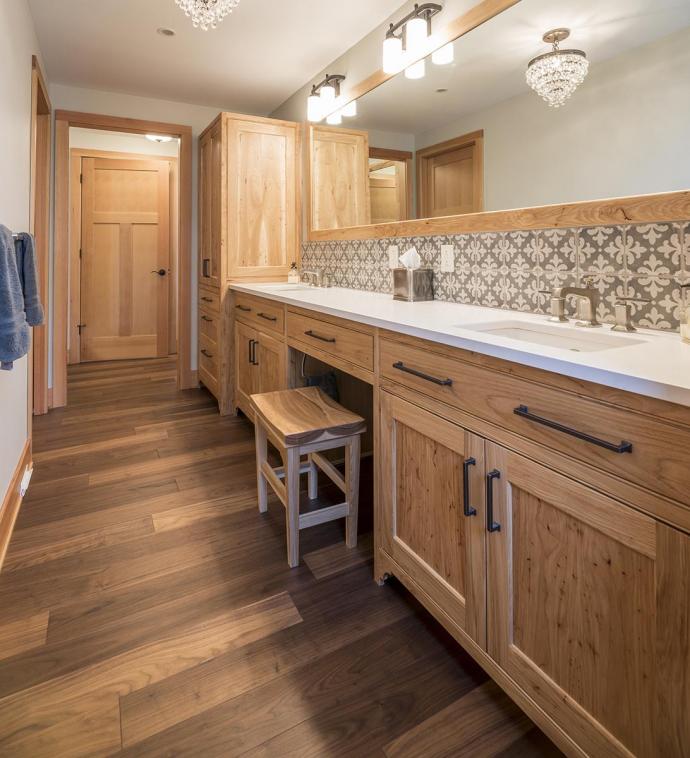 Available from us as a Sustainably Harvested fresh-sawn wood for flooring or paneling, the deep hue of walnut and available wide-widths make this an elegant alternative to wide European white oak.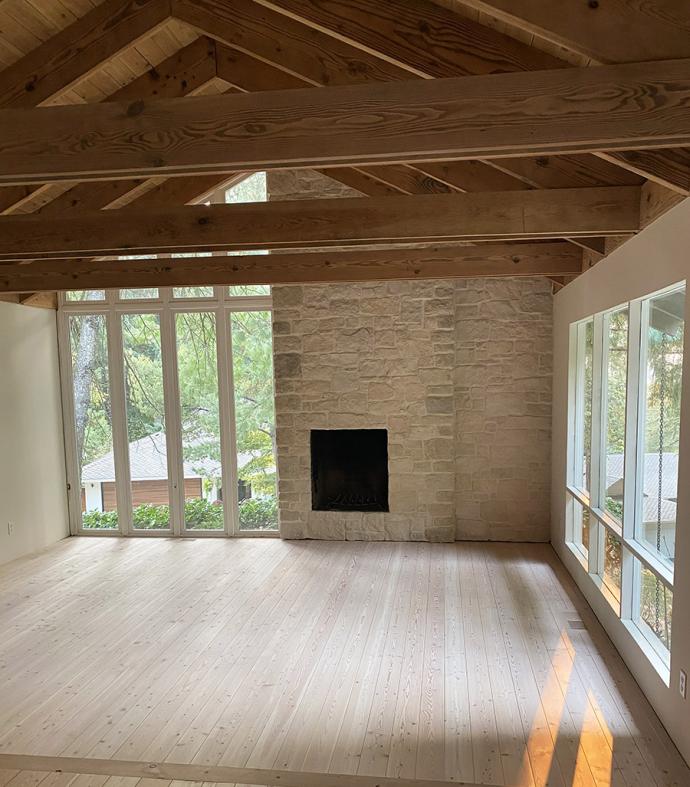 Larch
Surprised to see a softwood on the list? Larch is three-times harder than both Douglas fir or cedar and makes a visual swap for the neutrality of white oak in floor or paneling. Though we market it as a paneling or siding option, its durability, long lengths, and classic softwood grain pattern make it a viable option for floor. Sustainably harvested from forests in the pacific northwest, Larch takes well to color. If you're interested in the Scandinavian modern or Nordic pallets, adding a light white-wash finish softens Larch's natural brightness. This classic, comfortable, finish will allow your wood to adapt as trends change. We carry two different grades of larch so are able to accommodate those looking for a more lively and interesting grain/knot structure but also those looking for a more refined look with the tighter grained select grade.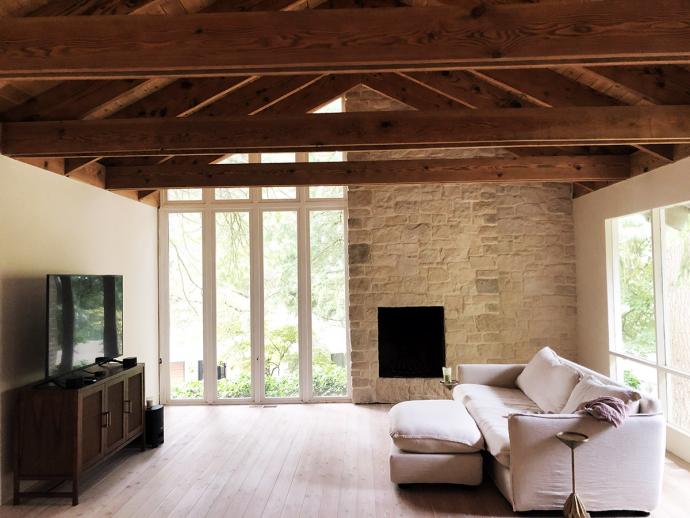 "I like that it's a local wood here in Oregon, Washington, and British Columbia," says Allison Hall Oregon Sales for Pioneer Millworks. "We just adore the Larch so much. I have to say I'm hooked for life," says homeowner Diana, "We just love how natural and soft it feels underfoot."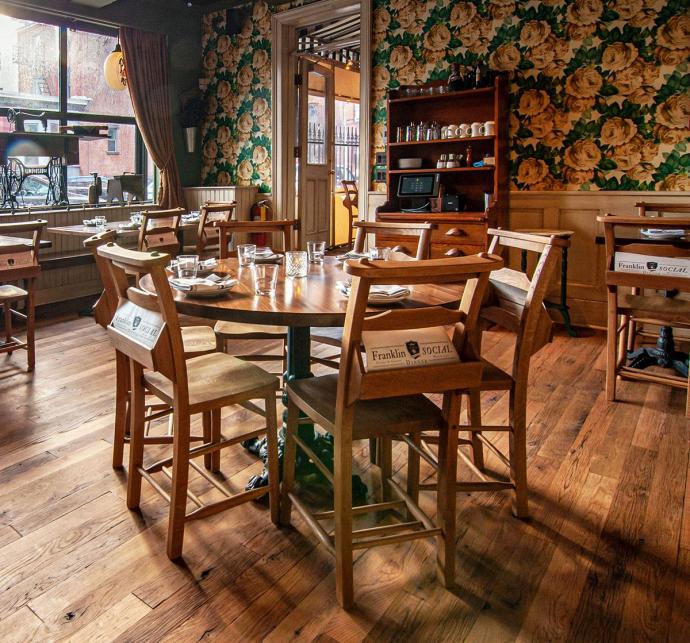 Reclaimed Oak Fence Boards
Oak as an alternative to…Oak? Yes! The benefit of reclaimed oak beyond the aesthetics and classic feel, is that it comes with a story. Collected from agricultural sources throughout the eastern US, reclaimed oak highlights previous life with nail holes, tight grain patterns, and in the case of salvaged fence boards—remnant paint. We call it Black & Tan—which is a mixture of red & white oak reclaimed from thoroughbred pasture fencing.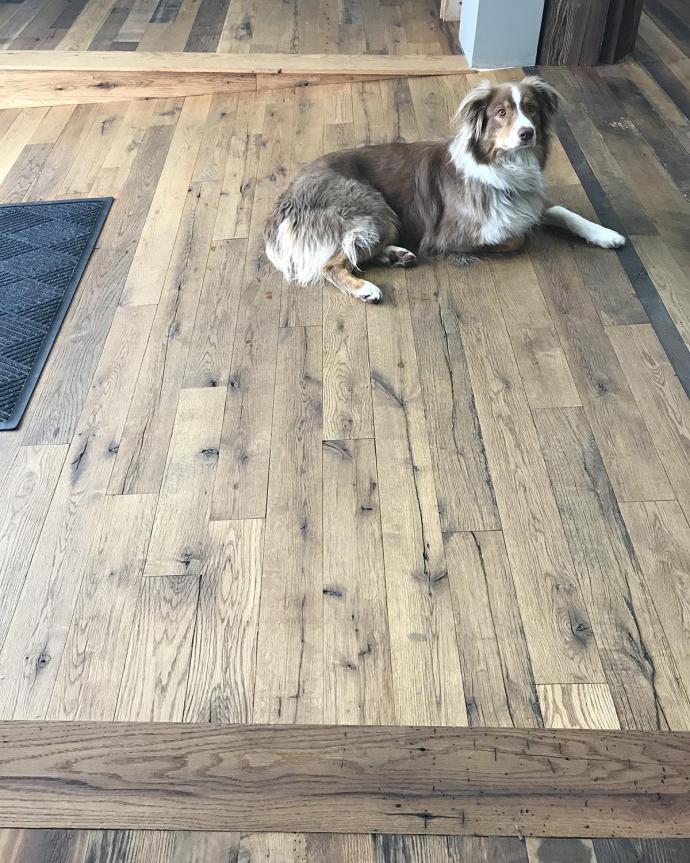 "Its story makes it one of my favorite reclaimed woods that we offer," says Megan Avila Communications Director at Pioneer Millworks. "As an equestrian I love that this wood has a direct tie to the horse farms in Kentucky. Being able to choose how much of the traditional black-paint is left behind gives it so many uses in design. And you can't help but tell it's story to folks who stop to admire it."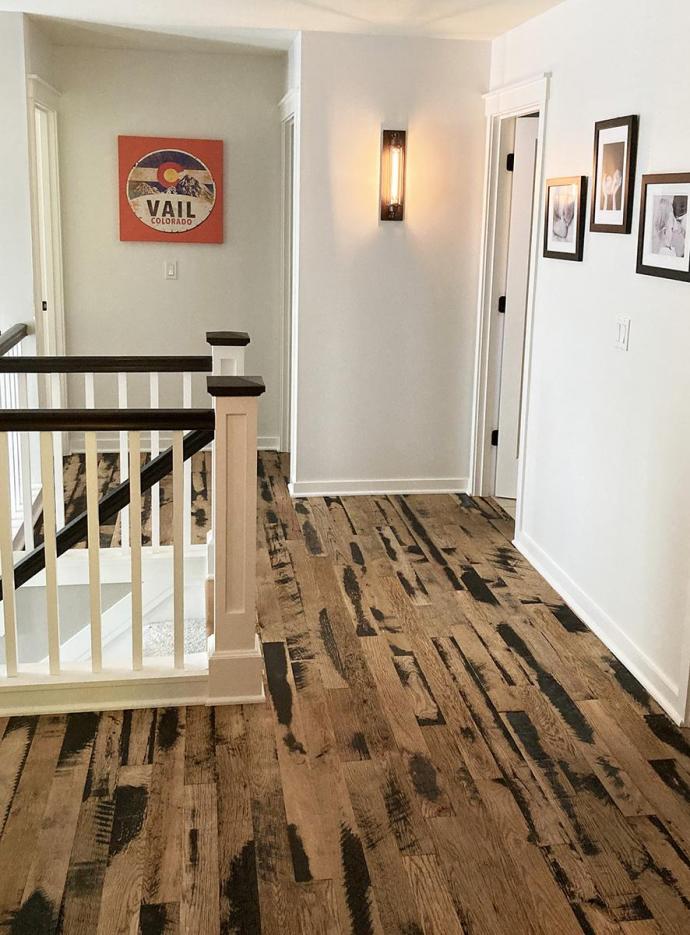 Plane it down a bit, and you get Black & Tan 50/50, which gives a bold yet durable option for flooring, paneling, or furniture. Add a bit of finish for a more even tone or leave it naked.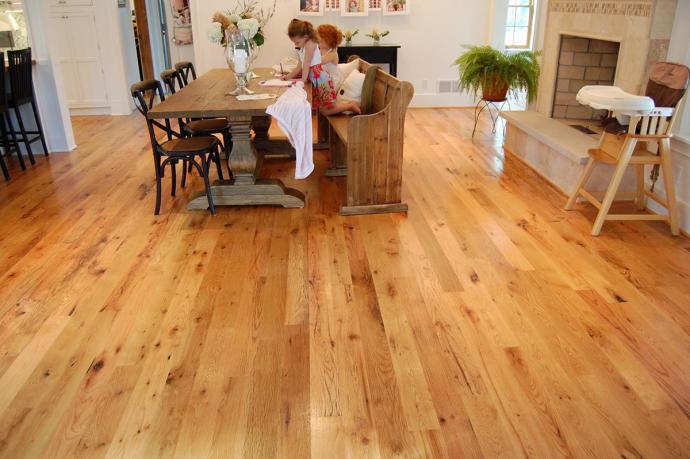 Plane it down all the way, and the oak takes the stage with bits of paint receding into the fissures of the old grain, highlighting it. We call this Black & Tan, Tan. To keep its natural wood color you can finish it with a clear poly (we call it Naked), or add hard wax oil to deepen the color to our Pure.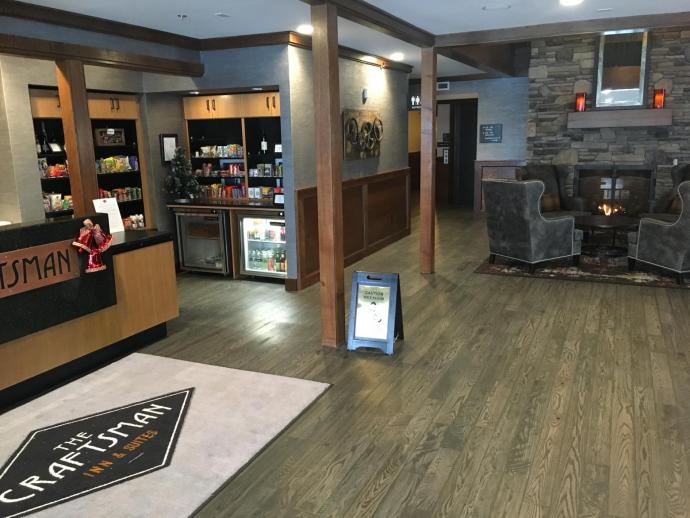 Similar to fresh-sawn white oak, Black & Tan, Tan takes well to color. We have 10 color options available, ranging from Scandinavian whites, to rich browns, to dark blacks. For commercial applications we can bring in our UV nano which boasts a 20 year warranty and is UL GreenGAURD Gold certified. It's also our most affordable oak option, starting at under $10sqft.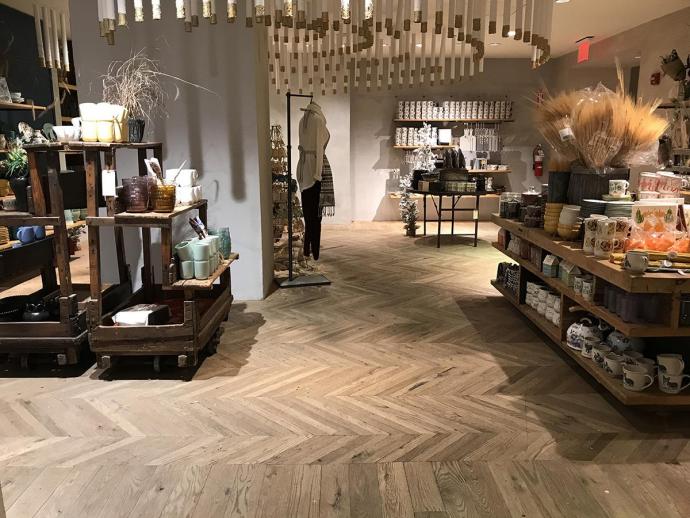 With a bit of additional conversation, you can order Black & Tan, Tan for chevron or herringbone installation. It's consistent width of 4" or 5" make it a great option for patterns, and in a traditional install, a breeze.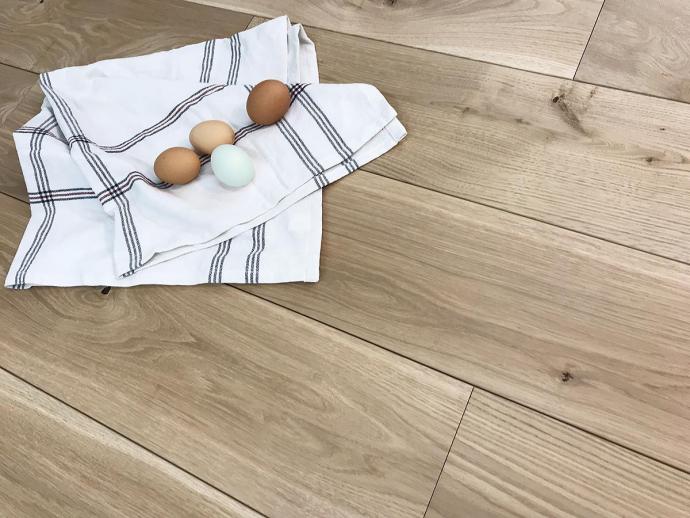 Still in love with White Oak? No worries! What's not to love?
Give us a call or email, we have four white oak options available and are happy to quote your floor or paneling project with one of our products made right here in America. If you have questions about any of our White Oak alternatives, let's chat!