Cruising into a new space with views of the Sound and reclaimed wood! We couldn't think of a better fit for a major cruise line's new headquarters than our Reclaimed Smooth Teak flooring.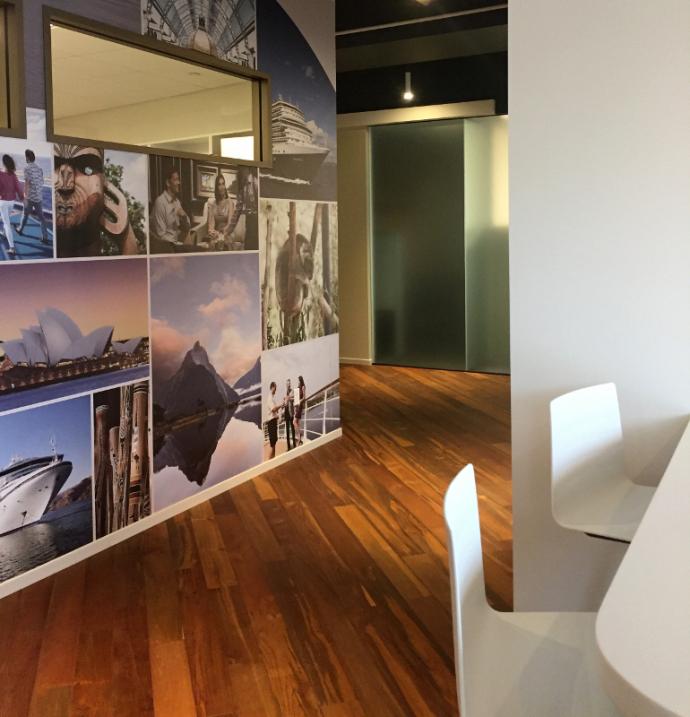 Designed by SkB Architects, the new corporate office will allow the Holland America Group to consolidate their 900+ employees in a modernized work environment. Located on Pudget Sound in Seattle, the headquarters interior pays homage to traditional boat decking with Reclaimed Teak, a classic boat-building material, throughout the offices and common areas.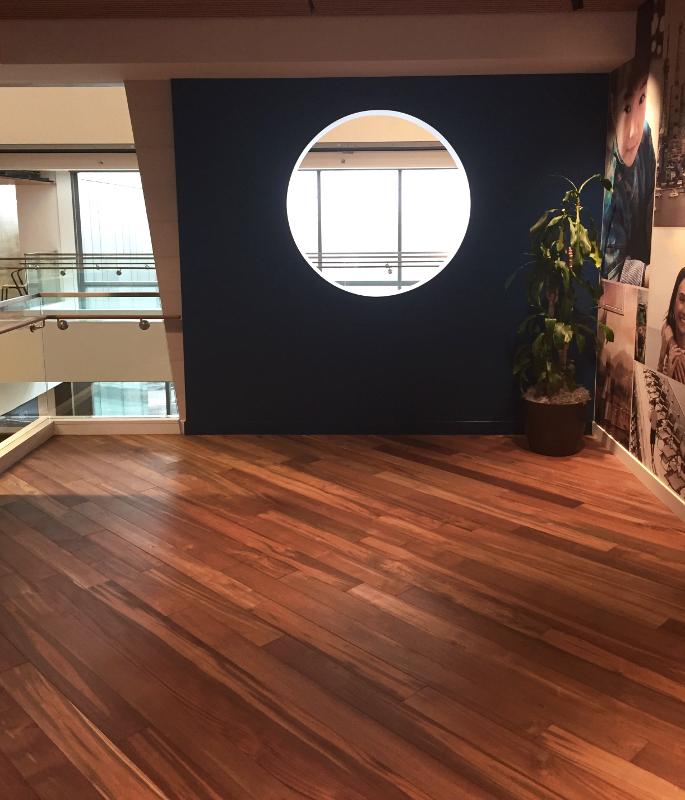 The layout for 'work' levels has cubicles flowing around the perimeter of each floor with offices, conference rooms, and flex space occupying the center. On the second level, an emergency response center, training & conference rooms, and eatery are all shod with Reclaimed Teak. The Teak also flows from floor to stairs and benches in several areas.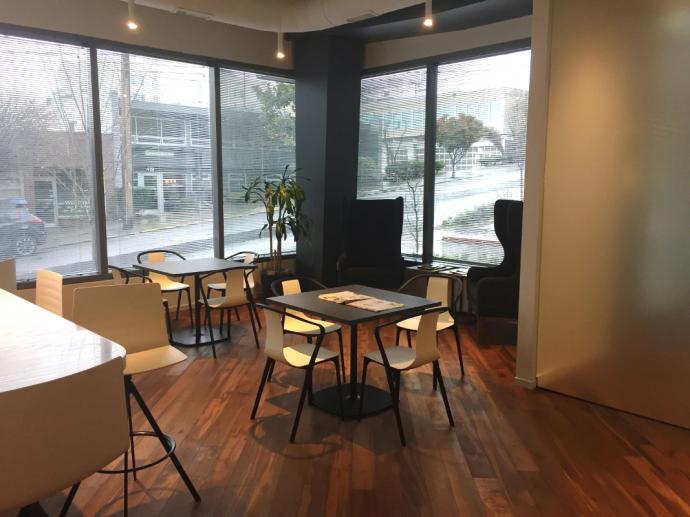 Over 14,000 square feet of the salvaged Teak, with an all natural oil/wax finish, found new life throughout all six levels of Holland America's new building. The wood unifies each level, offering incredible durability and warm tones to the various work areas.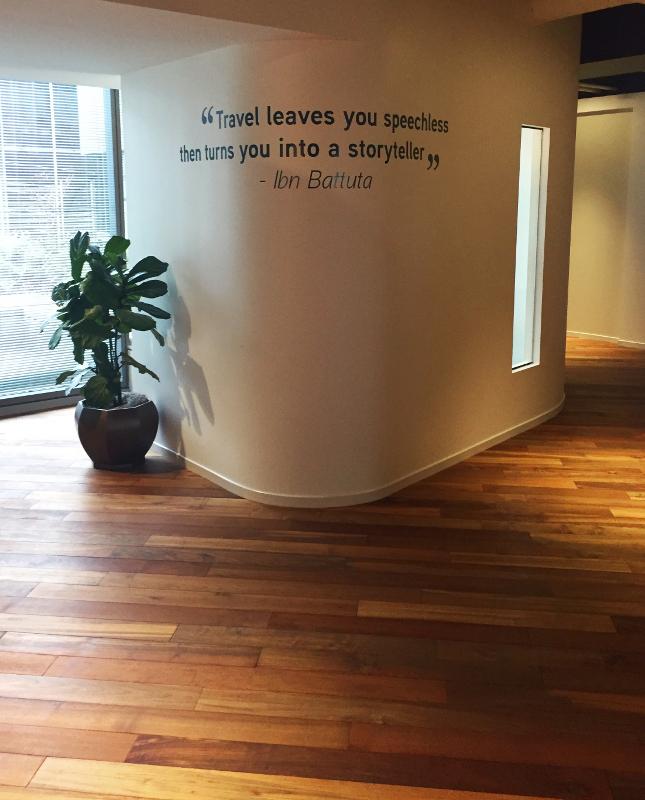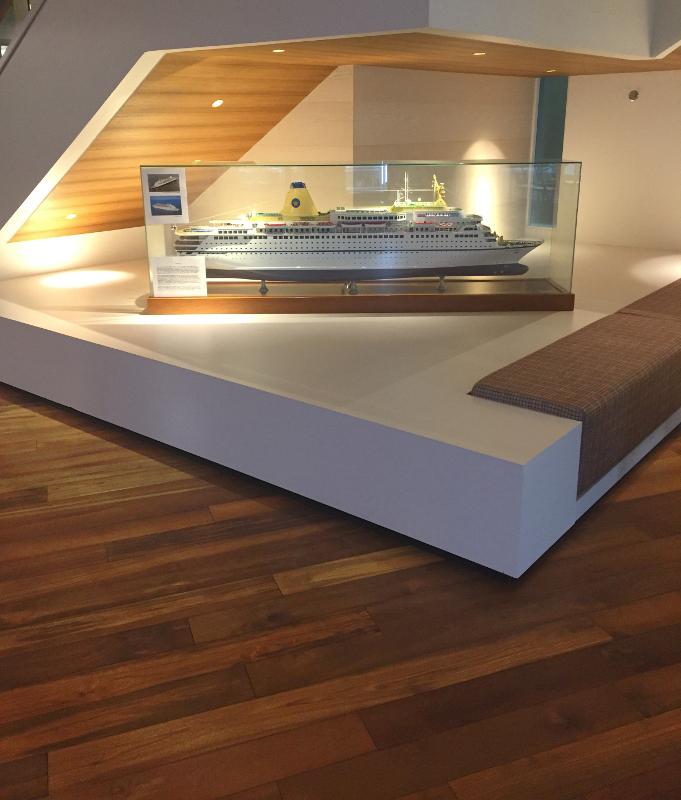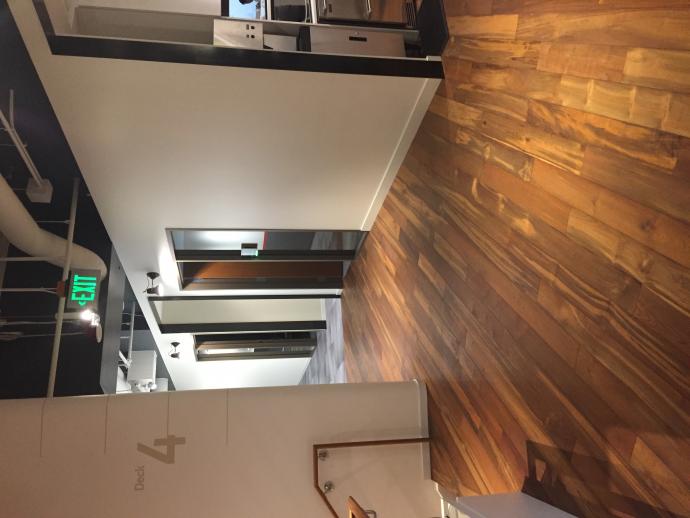 About Teak:
Our Teak is reclaimed from retired structures — office buildings, homes, boats, and factories in Indonesia. Teak maintains the authentic beauty of 18th and 19th-century planks. With an extremely hardwearing surface, it's the ultimate specification for lasting value. It is milled from certified FSC® Recycled 100% Teak to exacting industry standards for nail down installation and finishing.
One percent of all of our Reclaimed Teak sales are donated to conservation causes in Indonesia and Malaysia. Currently, we're supporting the Borneo Project in their fight to end the loss of habitat for the indigenous peoples of Indonesia.
Various finishes and surfaces, fit for every design style, are available on our Surface Selector.