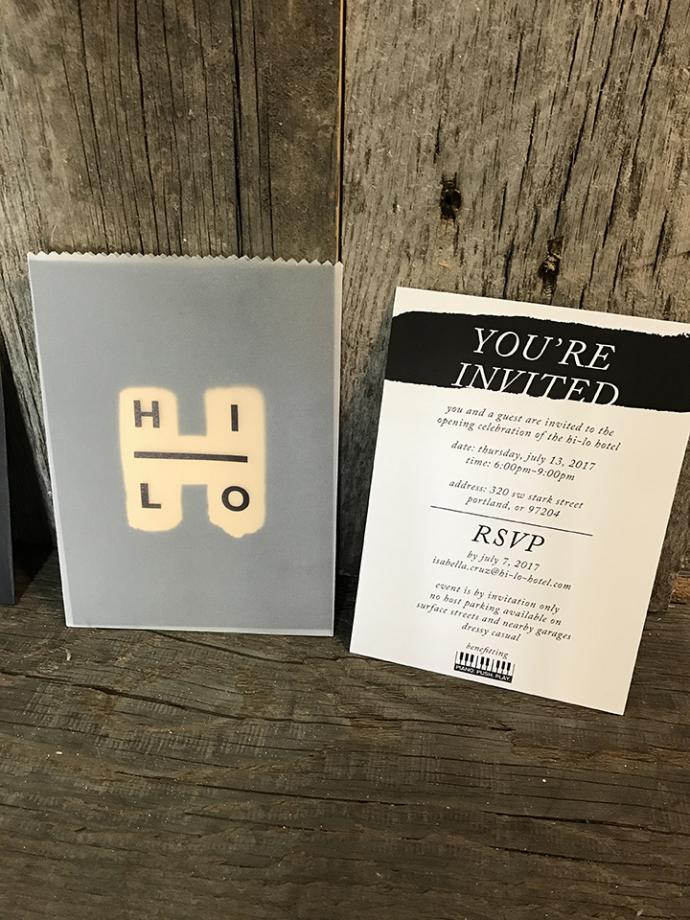 Blog post by Deborah Roe
Thursday night (7/13) was the opening for HiLo in downtown Portland, Oregon. A few of us from Pioneer Millworks attended the event where we ate, were painted gold, and silently discoed the night away. The 120-room boutique style hotel resides in the Oregon Pioneer Building (a National Register of Historic Places). We have a few ties—turns out back in 2008-10 our own Elise Payne worked in the building.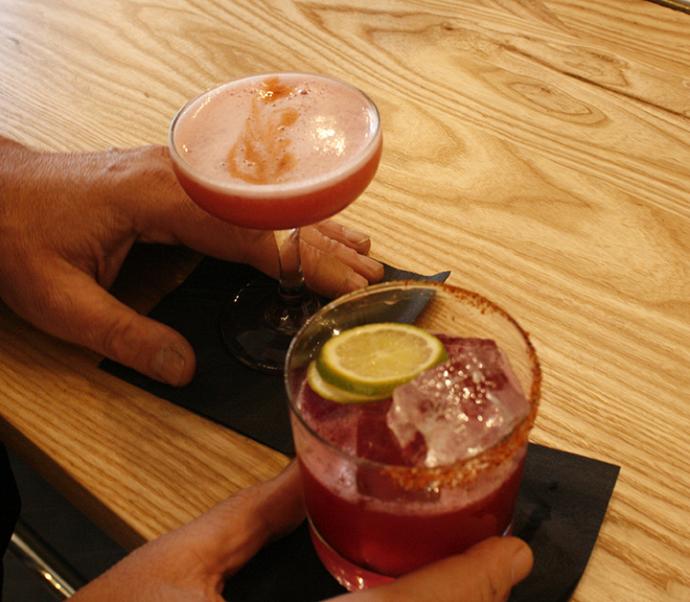 The party started as soon as we walked in the door. There were specialty drinks and intricate food of various varieties scattered throughout the hotel.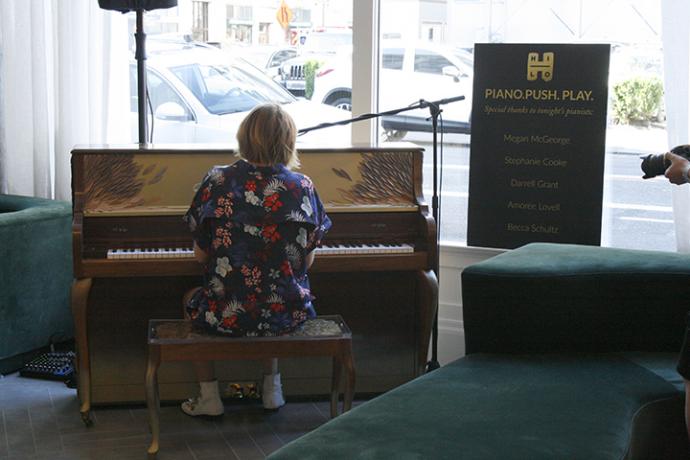 The lobby designed by Jessica Helgerson Interior Design, speaks to the Oregon mood—greens and greys with contemporary and natural finishes throughout.  HiLo created an "Exchange Box" where guests could donate to Piano Push Play and pick a bag with prizes worth $20 – $500. The organization rescues pianos and puts them on the street for everyone to enjoy. There was a line-up of skilled piano players tickling the keys in the lobby throughout the event.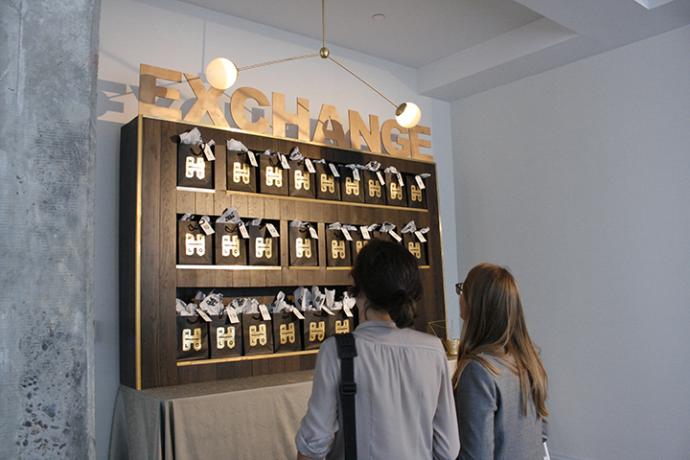 After the lobby, the tour prompted us to visit the sixth floor—where we were excited to see one many installs of our American Gothic Mixed Oak.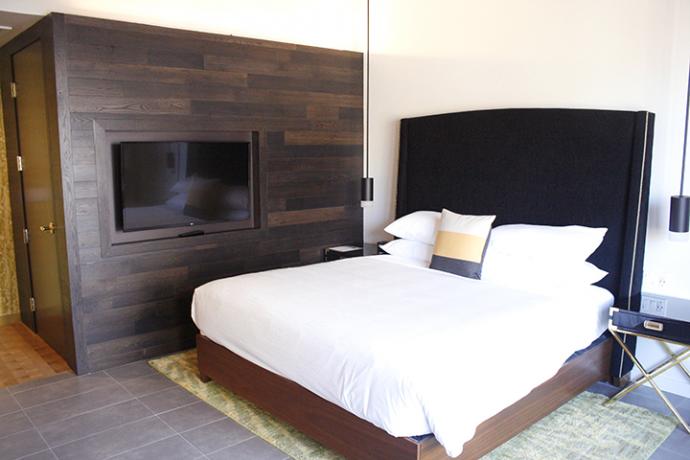 The wood was finished with a custom stain and a Vermont natural coating water based poly, giving it a rich dark look and feel. One guest we spoke too said, "the rooms feel so high end and the wood creates a feeling of warmth."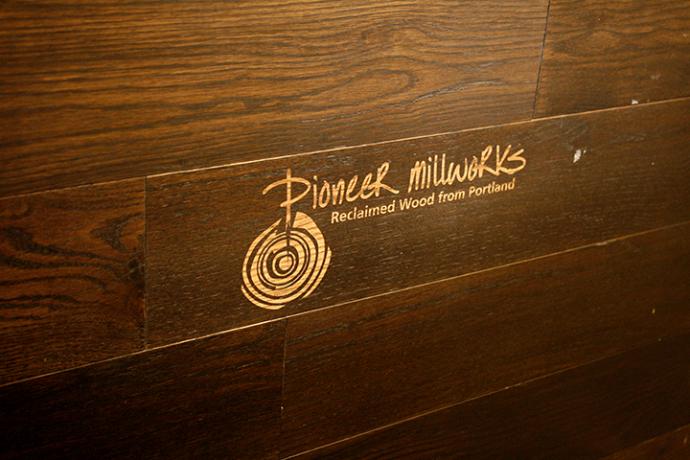 That was nice to hear, and the wood was great to see in its final form. We especially loved finding our logo, which is etched onto a piece of wood in every room.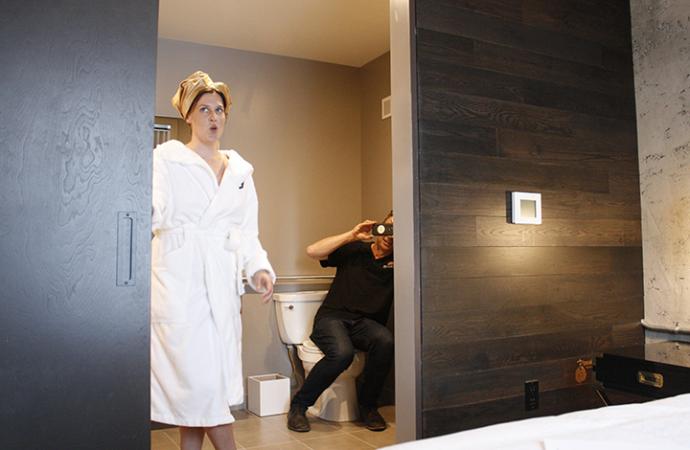 Okay…back to the party. In the suite, HiLo featured an opera singer in the bathroom to show off the acoustics. We were floored with the surprise and performance. (As you can see even Jonathan couldn't help but take a video.)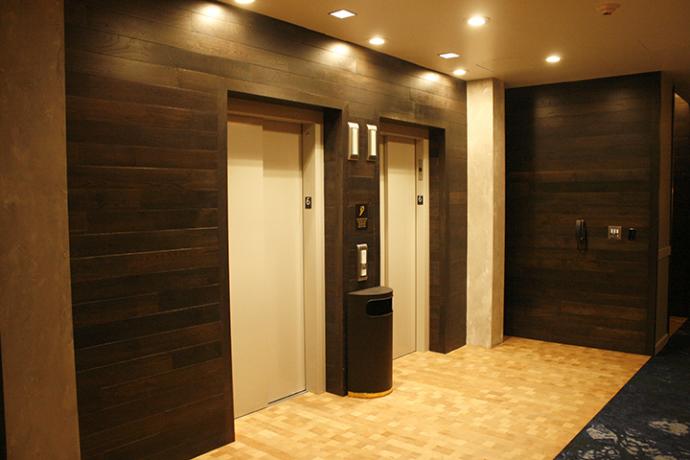 After experiencing the rooms (with locally based Maak Lab's special plant-based fragrance of Port Orford cedar being pumped through the vents) we got on the elevator and went to the lower-level to experience more of the opener.
Make-up and hair artists were on location to put gold accents on guests. Once we received our sparkle it was off to the silent disco.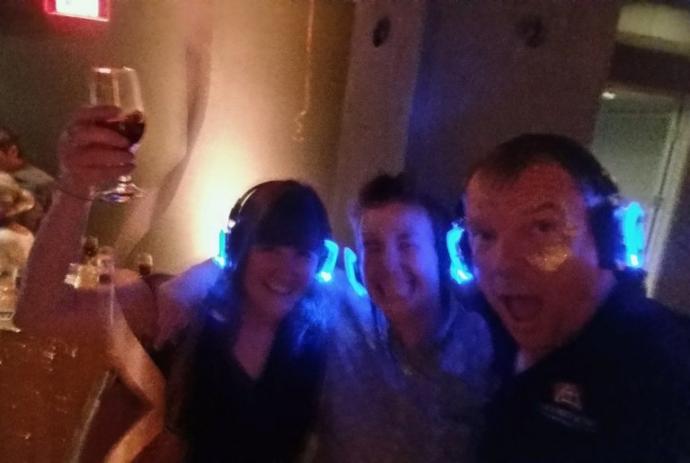 After a bit of boogieing, we headed up to the main level for a nosh. It was there we had a moment to speak with the General Manager, Eric Paul, who shared that our reclaimed wood has become a conversation piece that everyone loves. We couldn't have been more flattered and proud to be part of such a great project with great people. Our thanks for the invite, HiLo team—cheers.