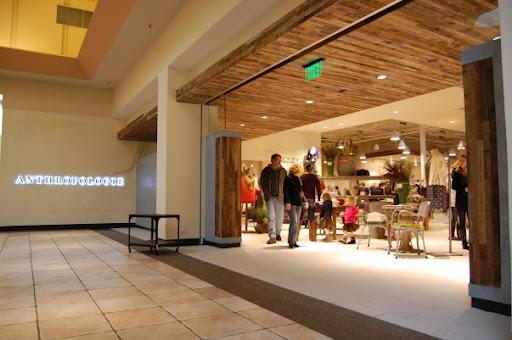 We've been privileged to work with Anthropologie creating unique reclaimed products for their stores throughout the US. We were excited when they called to say their newest store would be in Eastview Mall, Victor NY – right up the road from our Farmington shop. Opening day Jered waited among a group of Anthropologie fans and media for the doors to open. He wasn't disappointed – the main flooring  exceeded even our expectations.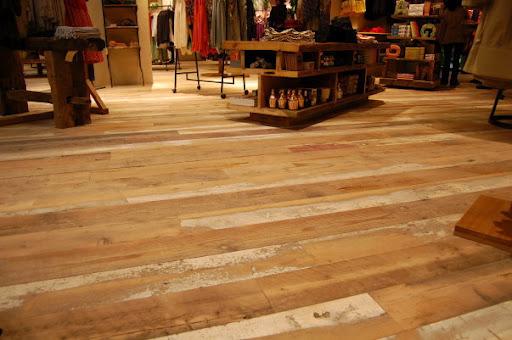 A custom mix of reclaimed species, the floor includes barn siding that is partially planed leaving some of the original paint intact. Visually popping throughout the floor are boards previously painted grey-blue. The color is a unique find even in our vast inventory.
Shelving and trim called for one-of-a-kind reclaimed wood. Jered recommend reclaimed pickle vats (similar to wine vats).When gently sanded some of the brine and minerals continue to show through in the grain as a light coating of white.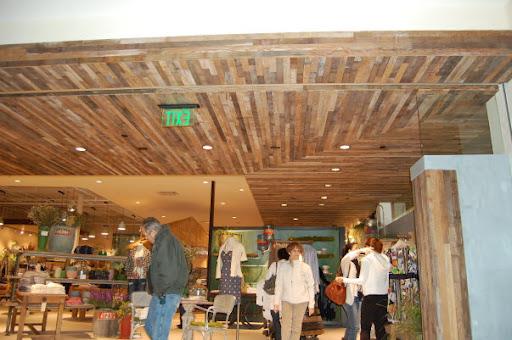 Going for a cleaner look the shelving, created by NEWwoodworks, smoothed out the pickle wood giving the bright color and natural black mineral staining a chance to shine.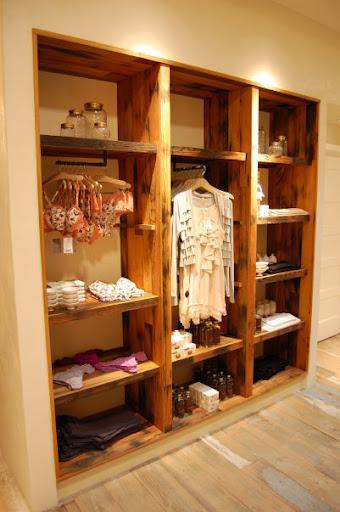 Much of the pickle vat wood was used on the ceiling and overhangs throughout the store. We really loved how the herringbone pattern looked in the corners.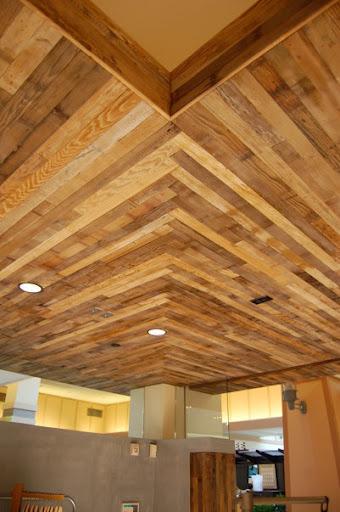 If you're in the area be sure to check out the store. While you're there scoot over to see our shop, chat with Jered and enjoy the mosaic of our office floor.