Based on a simple belief that equal balance of people, planet, and profit work together to ensure a better future. We run our company using this Triple Bottom Line model. We're also employee-owned; each coworker is an employee-owner, a member of our Employee Stock Option Plan (ESOP). We share a commitment to doing right for our customers and the environment.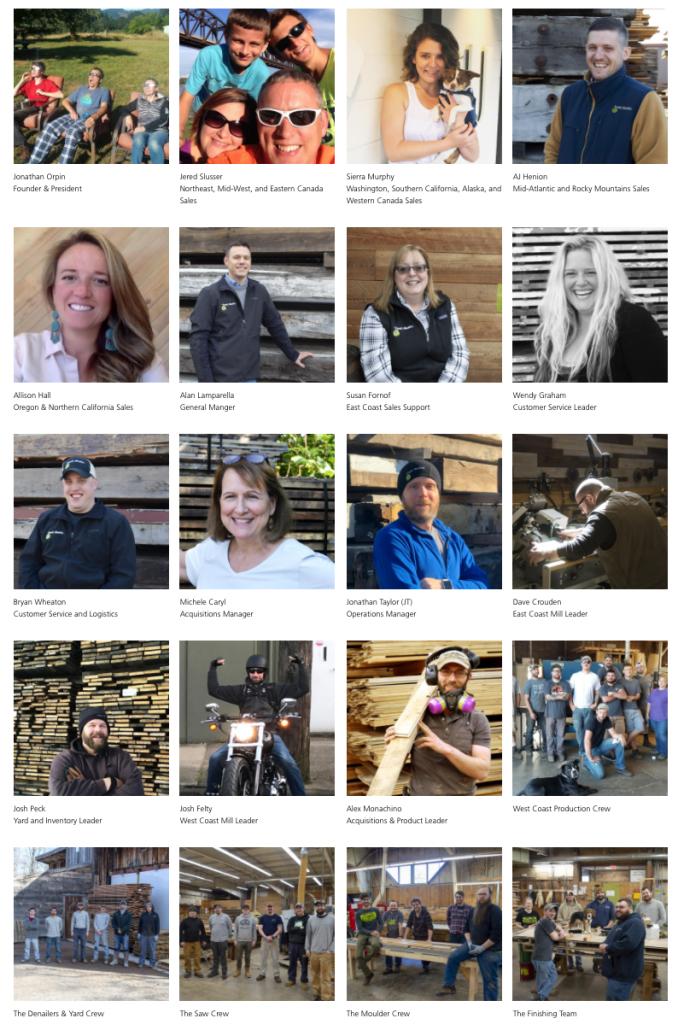 For over 30 years, we've been reclaiming and sourcing wood in responsible ways, from responsible places, responsible people, and responsible companies. Sustainability is a part of our culture. We believe in walking our talk, especially when determining where to spend time and money for green material certifications, transparency declarations, and memberships. Here are a few we stand behind:
For Our Planet
Wood is a natural material that sequesters Carbon; doesn't off-gas; is durable; can be refinished often multiple times; is recyclable; and adds to a biophilic design (read: healthy spaces for humans to work/live in). But it's important to know where the wood you're buying comes from, that it doesn't contribute to deforestation or non-sustainable logging. You also have an opportunity to spend your dollars with companies whose manufacturing practices do as little harm to our environment as possible—which we strive to do.

FSC® Chain of Custody Certified. The Forest Stewardship Council (FSC®) Certifications including a rigorous and yearly review. The FSC® is an independent, non-governmental, not-for-profit organization established to promote the responsible management of the world's forests. We're chain of custody certified which means you can be sure we know where our wood comes from and that it's got FSC®'s a-ok.

LEED point Eligible. The LEED rating program by the USGBC (U.S. Green Building Council) is a four-tiered credit-based system that awards points based on compliance with different aspects of sustainability. We create our wood products to offer potential points including recycled content, resource reuse, low-emitting materials, and regional materials (when applicable).
mindfulMaterials. Nearly all of our products are available on the mindfulMaterial database. We believe in making it easy for designers & architects to source materials that are good for people and good for the planet.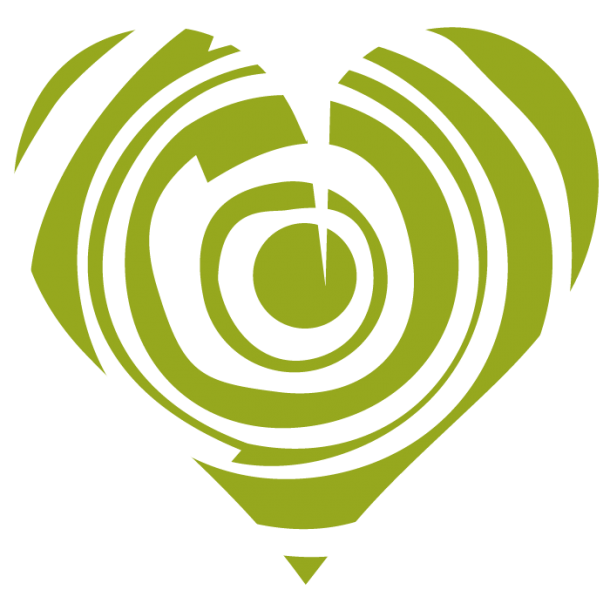 We're always looking for new ways to keep our manufacturing footprint, our impact on the environment, small. Here's what we have in place today:
Saved from Landfills. On average we process 1,062,000 board feet of reclaimed wood yearly—by reclaiming and reusing, you help us save this wood from landfills.
Solar Powers Us. We're keeping our carbon footprint as small as possible with a 50kW Solar array (188 Solarworld, made in the Pacific Northwest, 265 watt PV panels).
Our Scraps Keep Us Warm. We're the proud owners of not one, but two Garn boilers. These huge wood-fired heaters enable us to burn our scrap wood and heat our shop, office, and kilns. Best of all, they burn at a very high temperature, so that particulate emissions are negligible.
Website by Wind. Even this very website you're reading is hosted on servers run by wind power. GreenGeeks super efficient servers, and 3x wind energy investment through Bonneville Environmental Foundation, makes this possible. It's the little things that add up to make a big difference.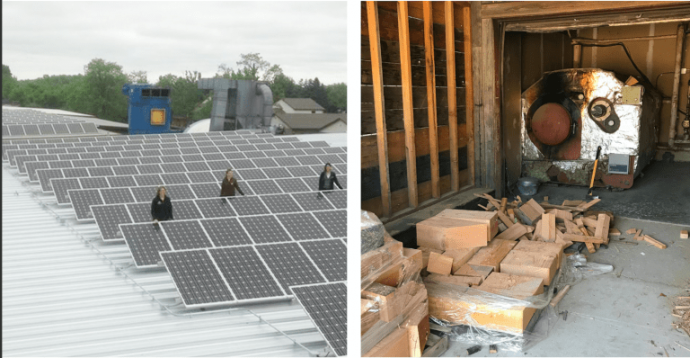 Shipping Efficiently. We work with SmartWay to improve how we ship. They measure, benchmark, and assess freight transportation activities and help us strategically make better choices that reduce emission so we can make a significant impact on the contribution of freight to cleaner air.
For People
We are focused beyond our physical environmental impact to how we can make a difference to people. Whether it be our clients, our coworkers, or our community (local and global), how our products and practices improve the lives of others leads to a stronger planet.

UL GREENGUARD Gold Certified. Many of our engineered products have been tested and meet the Gold standard for UL. This means that the glues, substrates, and finishes do not off-gas. Which means healthy indoor air quality for you, and your family.  To learn which of our products is UL GREENGUARD Gold certified, look for the green UL logo.
Material Transparency. When you need to know more about the source of our wood, possible substrates or glues, and the finishes involved, we work to create Health Product Declarations (HPDs) for our products. If you need one you don't see—simply ask us. We're happy to bump it in the queue for you. You can quickly read about our sustainability & certifications by downloading this PDF.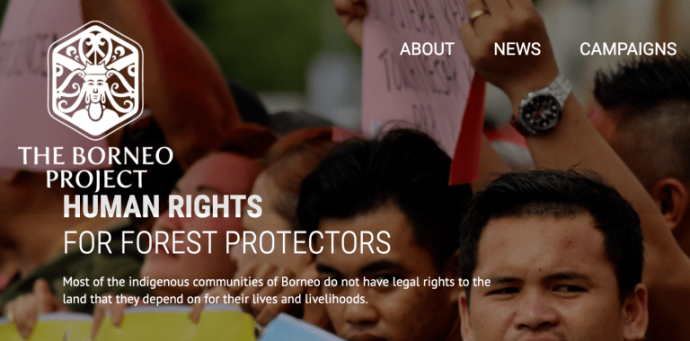 The Borneo Project. Though we ethically source our reclaimed teak from Indonesia and not Burma (We will not source Burmese teak due to the genocide of its own citizens, the mistreatment of indigenous cultures, and the trashing of forests for profit in Myanmar.) we want to do more. Which is why 1% of our teak sales go to The Borneo Project which brings international attention and support to community-led efforts to defend forests, sustainable livelihoods, and human rights.

Preserving Barns. We source our American Prairie products not just from barn siding but other dilapidated and non-functioning agricultural buildings. We like our country's traditional agrarian landscape and support saving barns through supporting: National Barn Alliance, Restore Oregon—Heritage Barns, and the New York State Barn Coalition.
We're a JUST company. In fact, the only JUST wood flooring company to date. JUST is a transparency platform with the International Living Future Institute for companies to disclose operations, how we treat our employees, and financial and community investments through repeated and measurable indicator metrics.
For Prosperity
Though this can be thought about in many ways, we believe that profitability is most successful and inevitable when we invest in the people who work here. The longer we're in business, the more good we can do for the planet and people who inhabit it. We're always looking at our next investment for our coworkers, but here are our most current.
Crafted in the USA. We believe in American craftsmen, that by providing solid jobs for all levels here in the US, it allows us to train and build skills, passing them from one generation to the next. This is why all but one* of our products is made from our mills in New York and Oregon from soup to nuts.

*It's teak! But that's okay because investment in developing countries' ETHICAL labor & business practices is a way to do take this very same concept to a global level. We know exactly where our teak is crafted, and its investment in people & community in Indonesia is one we support.
Sustainable Wage. In 2017 we made a commitment to pay all coworkers a sustainable wage ahead of NY and OR mandates. We believe by supporting our coworkers with tools, including a living wage and benefits, to invest in their families and neighborhoods, we can enact change from the bottom up.
Employee Stock Ownership Program (ESOP). We're currently a 30% employee-owned company working toward being 100% employee-owned. We believe that our coworkers are the key to our company and the reason clients like you keep coming back—so investing them in our future is key to Pioneer Millworks' success.
Green Benefits from Employees. Drive an electric car? Great! We have charging stations on campus and free for use. We offer green investment options for the employee 401K. And for any employee that switches to a 30% more efficient vehicle, they'll receive a $500 gas card to make their wallets more efficient, too.

You. Honestly, we just have to say thanks. Your purchases of our wood flooring, paneling, and siding are what make us able to walk our talk and provide quality, healthy materials for people and planet. You allow us to do so much good. Thanks for making this crazy ride possible.