We've been talking about Thoughtful Sophistication™ a lot in our studios; what it means to us and what we hope it means to others. Of course, there's our Thoughtful Sophistication collection—but it's more than just the products and finishes you see.  It's a way to move Beyond the Barn™  to see the other side of reclaimed wood, options that are sleek and modern with a soul. 
However, nothing good comes from just talking in your own bubble, so we reached out to some of our design friends to get their take on what Thoughtful Sophistication means to them, what they see as the next wave in interiors, and what's rockin' their Pandora playlist.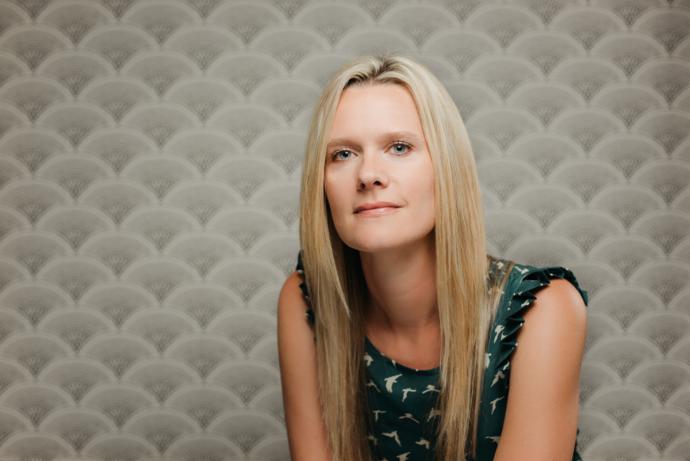 I had the fantastic opportunity to chat with Allisen Larsen, Owner + Principal Interior Designer of Introspecs in Portland, OR. Their work serves clients throughout the Pacific NW; providing holistic, intelligent design in both residential and boutique commercial environments.
D: Thanks for taking the time to chat with me Allisen. It's a real pleasure getting to talk with other creatives in different industries but I'm particularly drawn to your continuing conversation of Scandinavian Modern on instagram and the like.
A: Thanks for thinking of me. Yeah, there's a lot of warmth in Scandinavian design even with a focus on greys, whites, and black with small pops of color. There's always a natural element, beautiful wood flooring in particular. It's a huge passion of ours concentrating on the interiors, focusing on cozy. Scandinavian style incorporates smartly designed products of quality + timelessness in form.
What do you think is the next wave of interior design trends?
Ergonomics (for healthy blood flow and concentration) in all environments, living lighter with necessities that are of higher quality, and a focus on surroundings that truly feed you. I get the sense that I'm stating the obvious because it's already on-trend, but more and more there's a practice of letting go of stuff.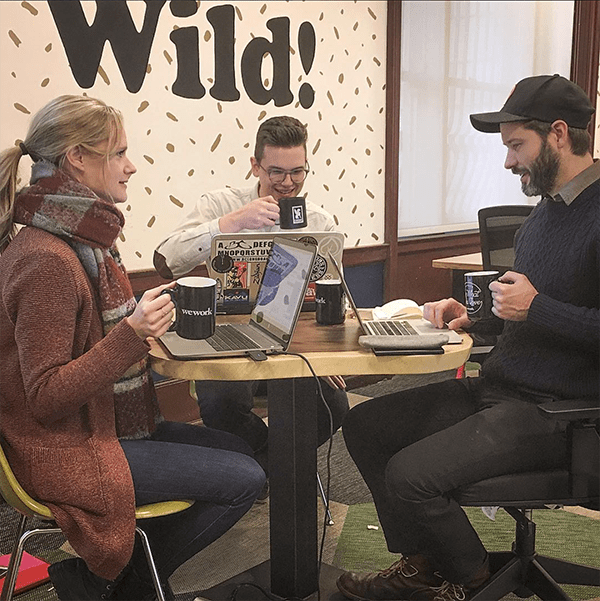 How do you see social and environmental responsibility continuing to evolve in design?
The ante is definitely being upped in commercial design, with regulations involving creation of natural light, healthy products (no use of formaldehyde for example), even requiring a pure water source within so many feet of a work space. The overall consciousness is evolving.
For us, we interpret this by pushing a healthy balance between items that will be with clients forever, quality pieces that will stand the test of time, and those that are less so. A quality over quantity approach so there is less waste.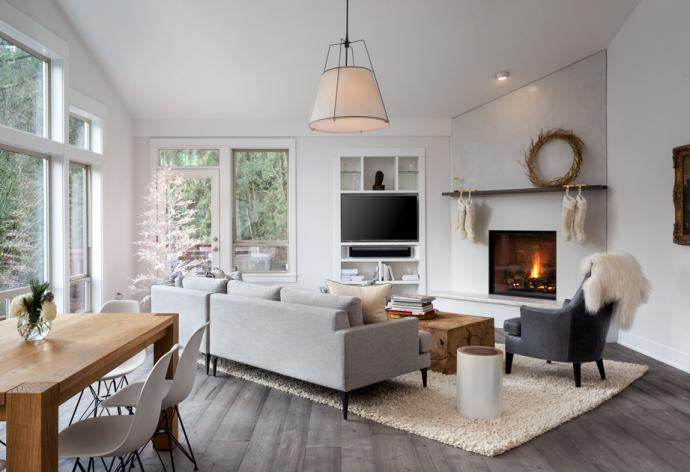 What draws you to use reclaimed wood in your projects?
We love the character, the soul, and the story it brings to a space. Our main focus is custom residential interior design—reclaimed wood offers a richness and great contextual backdrop for many types of interiors. Homeowners who are passionate about it also love telling the story of its origins.
What does Thoughtful Sophistication mean to you? 
I think there is a quietness to sophisticated spaces, and thoughtful, intentional combinations of materials bring about a warm, calm environment for people to enjoy. Letting one or two items within a space do the talking allows a breathiness (for lack of a better term) and lightness while still providing grounding.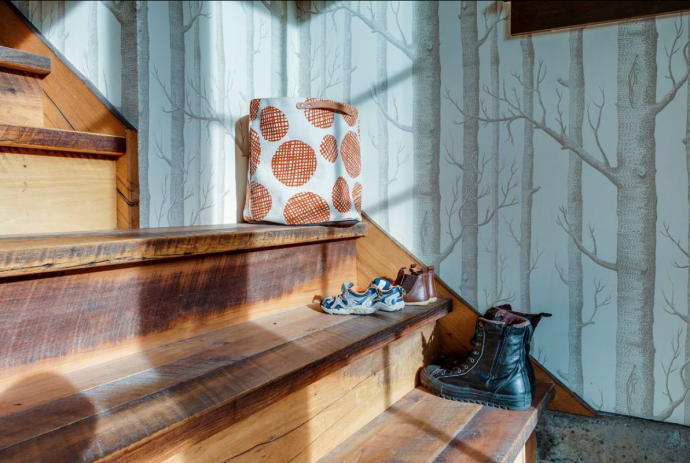 Do you have a favorite reclaimed species?
All of them bring something unique to the table, and I'd probably have to go with the wide plank Hickory (with an oil finish) for its richness, brightness, and compatibility with other species. It feels appropriate for Pacific North West interiors and in the wide plank format, feels a bit more modern as well.
Being creative for a living can be taxing, and I often talk about "filling your creative bucket" when staying inspired. How do you fill yours?
Definitely international travel, exploring other cultures, languages, international product design.
We love a good spontaneous dance party here at Pioneer Millworks, what's currently on your playlist we should add to ours?
Oh, you have to have some LCD Soundsystem and Caribou on there.
Thanks so much to Allisen for taking the time to chat with us. If you'd like to share your ideas of Thoughtful Sophistication, we'd love to hear from you in the comments, or you can email us at info@pioneermillworks.com.