We've been talking about Thoughtful Sophistication™ a lot in our studios; what it means to us and what we hope it means to others. Of course, there's our Thoughtful Sophistication collection—but it's more than just the products and finishes you see.  It's a way to move Beyond the Barn™  to see the other side of reclaimed wood, options that are sleek and modern with a soul. 
However, nothing good comes from just talking in your own bubble, so we reached out to some of our design friends to get their take on Thoughtful Sophistication.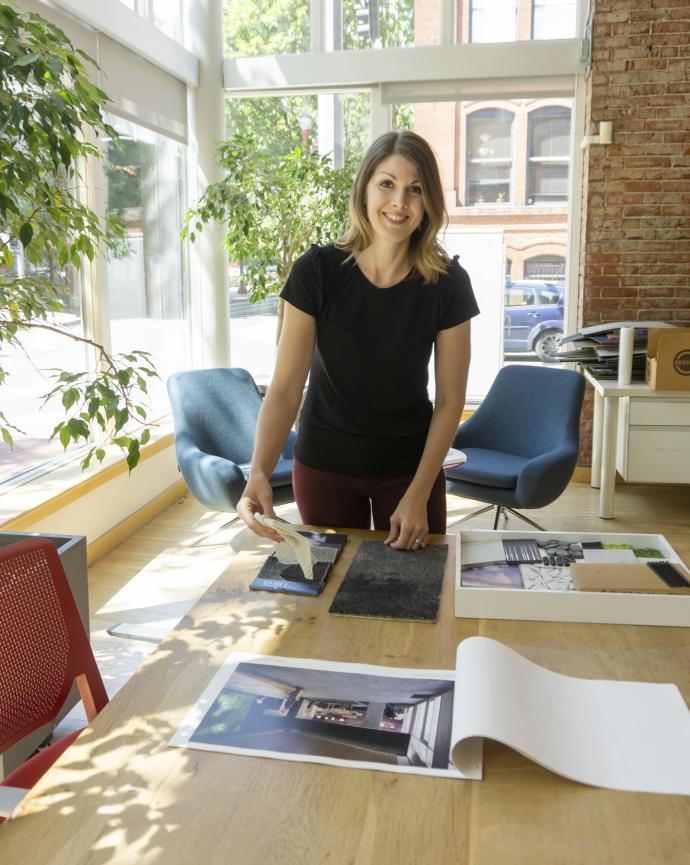 Deanna Varble, our Creative Director,  had the fantastic opportunity to chat with Lacey Bartels of SERA Architects, an architecture & design firm highly focused on sustainable design. Associate IIDA and LEED Green Associate, Lacey's desire to create healthy, uplifting spaces for people to live their lives make her design for multifamily housing all the more relevant.
Deanna: Why did you become a designer?
Lacey: I have always been interested in layout and how spaces function. I was that kid that spent a lot of time designing elaborate "set designs" for my dolls more than playing with them. Interior design allows me to have a creative outlet while also having functional problems to solve. I like the challenge of crafting a space that will be multifaceted—beautiful as well as functional. I also came into this field with a desire to make a positive impact on the world in some tangible way. We spend so much time inside the buildings where we live, work or visit, and as a designer I have the opportunity to support the people that interact with interiors by making healthy, uplifting spaces for people to live their lives.
D: What do you think is in the next wave of design?
L: I think we will continue to see a trend toward designs that feel handcrafted, unique, and inspired by nature. There is definitely a growing focus on promoting well-being. People are looking for a feeling of connection to each other and the world around them. Interior materials and finishes that are made from, or inspired by, natural materials are something that we are inherently drawn to, and that trend will continue to evolve.
Also, I think we will continue to see a trend of incorporating technology, but in more discreet and subtle ways. People want to have the option of the latest technologies that are woven seamlessly into our spaces, but also are recognizing that we need to strike a balance and make technology support our lives in a positive and healthy way.
Multifamily is increasingly inspired by the hospitality industry. We're seeing a lot of concierge-type services, more extensive amenities, and many of our clients are highly focused on building a sense of community.
D: How do you see social and environmental responsibility continuing to evolve in design?
L: I think we are continuing to build awareness and tools to help us be both environmentally and socially responsible. SERA is one of the founding members of the HPD (Healthy Product Declaration) Collaborative and the Mindful Materials platform, both dedicated to increasing material transparency so that designers can choose products that are healthy for people and the environment. With more informed choices, we can continue to educate our clients and hopefully drive the demand toward the creation of healthier products.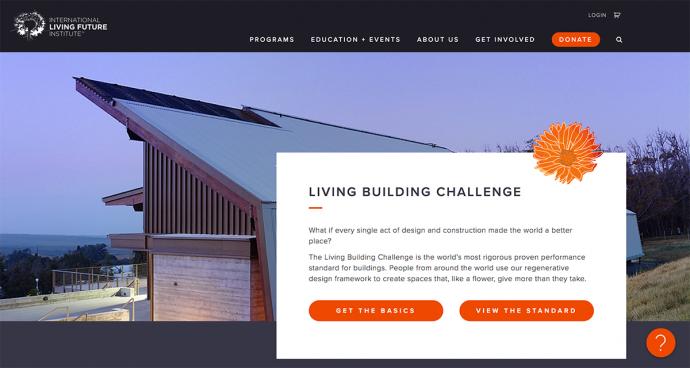 We also strive to be an industry leader as a sustainable design firm by continuing to innovate and partner with others who share the same goals. As a firm we are always working on initiatives and advocacy to promote sustainable design, from our internal office practices to larger R+D efforts like studies to work toward a Living Building Challenge project.
D: What is the biggest challenge in design today?
L: Finding balance is a huge challenge—today and always. Balancing the goals of all of the stakeholders on a project: being on budget, making it functional for all users, maintaining the core values of the firm, and still being uncompromising to the quality of the design.
As designers, we are tasked with focusing our efforts on where we can do the most good, and looking for base-line solutions that fit budget, function, and design. Honestly, wood products are a good place to start—whether it's FSC-certified or locally-sourced wood. Using natural and renewable materials, and really focusing on the health of a material, is especially important in multifamily since it is a space where people will live.
D: It's interesting that the sustainable design movement not only helps to create wonderful buildings but also pushes those of us on the manufacturing/materials end to be better, to constantly improve our products health.
L: Exactly. We're starting to see companies remove the harmful elements out of some products that we were previously uncomfortable using.
And as designers and specifiers, we need to keep asking questions of our material manufacturers. For example, "is this Phthalate-free?" The more you keep asking, the more they take that message back and hopefully work toward improving the product.
D: A lot of people think reclaimed wood and think of only barn wood—what are your thoughts on that? 
L: I think reclaimed products have come a long way, and I have seen growing diversity of products and really innovative uses of reclaimed wood. There are still rustic looks, and the right place for the "barn wood" look, but there are also more refined finishes available—colors, textures, and classic patterns like herringbone. There are also beautiful old timbers that you just can't find anymore. I like to think of reclaimed as adding character, which can take many forms.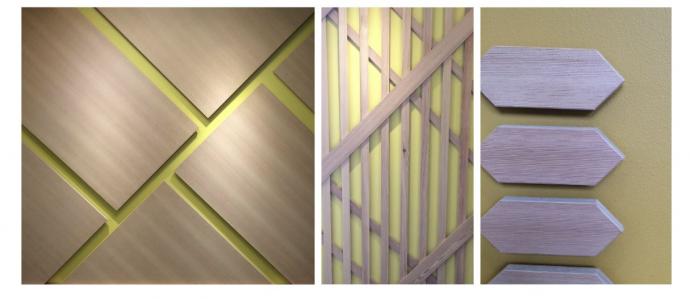 On one of our multifamily projects, we used Pioneer Millworks Reclaimed Pine to create decorative wood screens in the elevator vestibules of each building that graphically explore the history of the site and surroundings – from an orchard to various types of industry. It added another layer of connection to the site.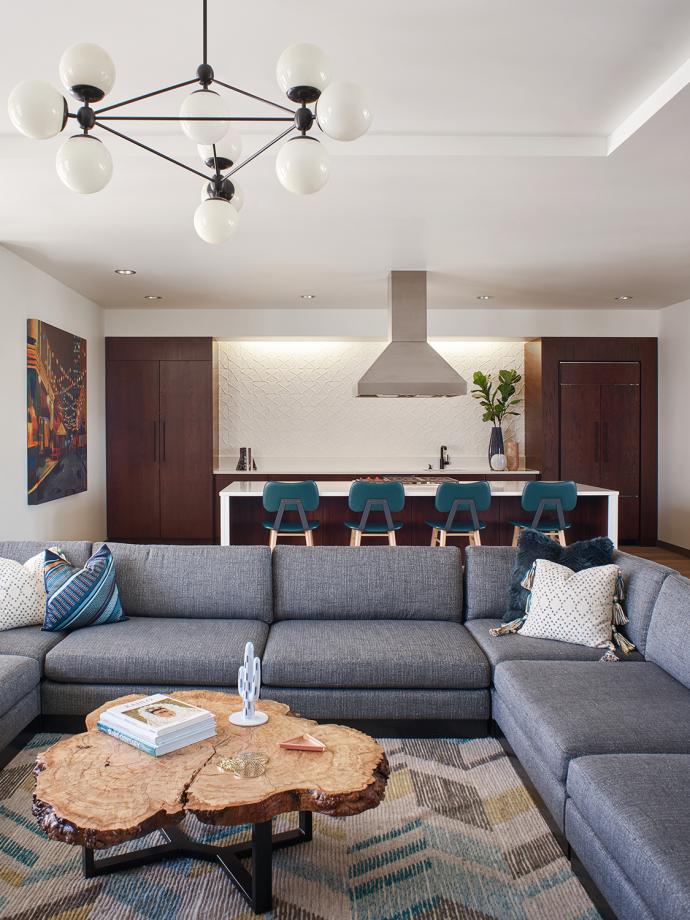 One of my favorites was actually a furniture piece we had specially crafted. We made a custom coffee table out of a tree that was salvaged locally. Having that story to tell and that local connection always adds a layer of interest. It was a beautiful table, but knowing it was one-of-a-kind for the project made it even more special. We really pride ourselves on the idea of placemaking and a design that creates a connection, so local, reclaimed wood really supports that goal.
D: What does the phrase "Thoughtful Sophistication" say to you? 
L: Sophisticated design has a sense of calm and comfort to it, with a clear message that seems to have been achieved effortlessly (though of course it takes a lot of effort to pull off!). The thoughtful component comes in when you have really taken the time to think through all of the details. It's having that connection and sense of place, or story, that we've talked about. It has a feeling of honesty and warmth that connects with people and makes them feel good in a space.
D: SERA is an ESOP—what has that meant to you as an employee?
Funny you ask, as we are just having our annual Ownership Celebration to celebrate being employee owners! On the nuts and bolts level, it means that each person at SERA owns a part of the business, and we all benefit when we have good years and work hard. But beyond that, we have a culture where we are all invested in the success of the firm, our projects and each other. We are all here to support, and help each other succeed! SERA blogs about being an ESOP.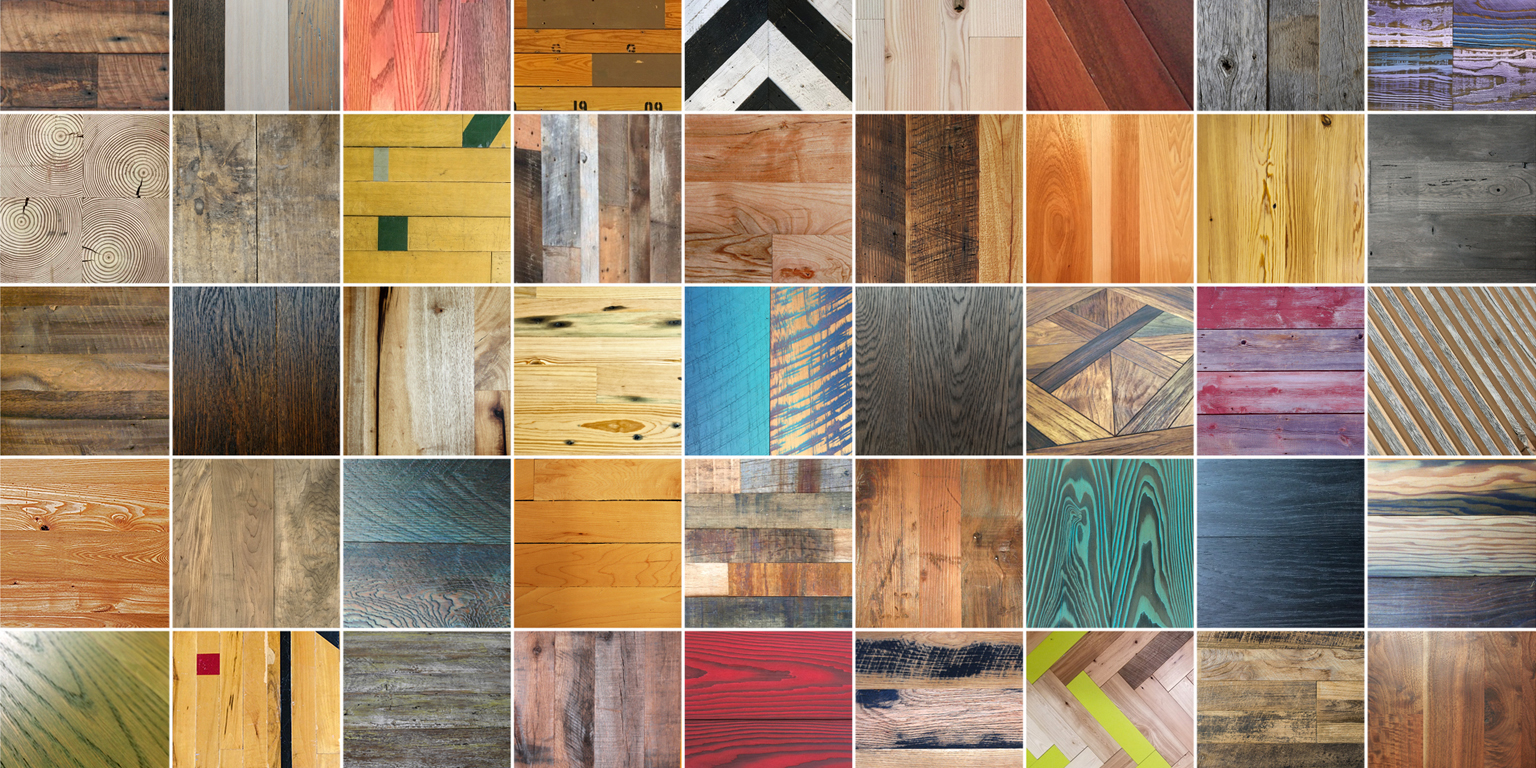 D: What's inspiring you right now?
L: Our office has been doing a lot of research on biophilia lately, which has been inspiring to me. The research is so conclusive that access to nature, and nature-inspired spaces, help reduce stress, illness and allows people to be more present and productive.
It's nice to know that people are starting to talk about all of the senses, the psychology, and what makes people feel good. It affirms that we should be considering daylight, and providing people places for privacy – that that there isn't one-size-fits-all for design. I've been seeing this in current trends as well, with emphasis on modern botanicals and natural materials. To bring it back around to reclaimed wood, that is part of why I love to incorporate wood on projects. It just adds warmth and comfort in a way that can't be substituted.
D: We love a good spontaneous dance party here at Pioneer Millworks, what's currently on your playlist we should add to ours?
L: Honestly most of my dance parties these days involve my 3-year-old and the Moana soundtrack!
But at work I've been listening to the Sylvan Esso station lately.
Thanks so much to Lacey for taking the time to chat with us. If you'd like to share your ideas of Thoughtful Sophistication, we'd love to hear from you in the comments, or you can email us at info@pioneermillworks.com.