With lots of wood flooring or paneling options for your space, how do you choose the right one?  If using reclaimed Oak isn't on your list, here are five reasons why it should be.
Our reclaimed Oak isn't your typical wood flooring, we've traveled all through the Eastern United States collecting agricultural and equestrian fencing for over a decade.  These white and red oak weathered planks make excellent material for our Black and Tan line of flooring and paneling products.  Recognized by ranchers and farmers for years as a reliable and rugged solution to keeping their prized horses in the paddock with minimal maintenance.  From there, we rescue them and give them new life; removing the surface layers of non-toxic black paint and exposing a weathered mix of red and white Oak with hints of previous life left within the grain.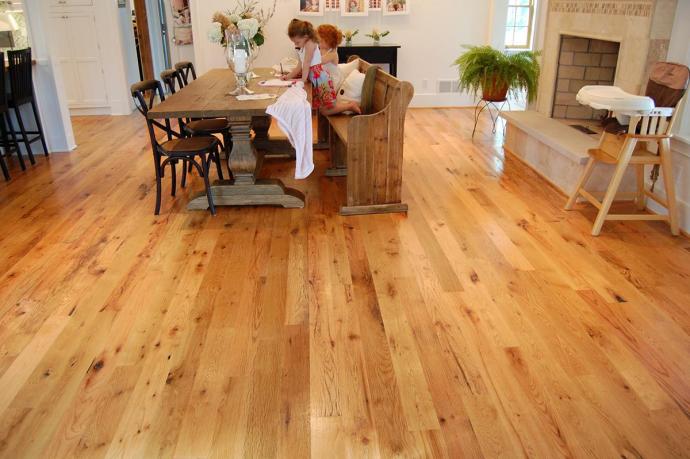 Durability- Oak can take a beating and still look great day after day.  Heavy traffic filled with four-legged friends and whatever the kids have in their shoes that make their feet so loud are no match for the rugged durability of Black and Tan reclaimed Oak flooring.  These boards have seen years of nature's unforgiving weather patterns, not to mention an occasional bump or bite from a horse or two.  So, go ahead, run in the house. Drop those bags, Black and Tan reclaimed Oak takes it all and looks just as good afterward.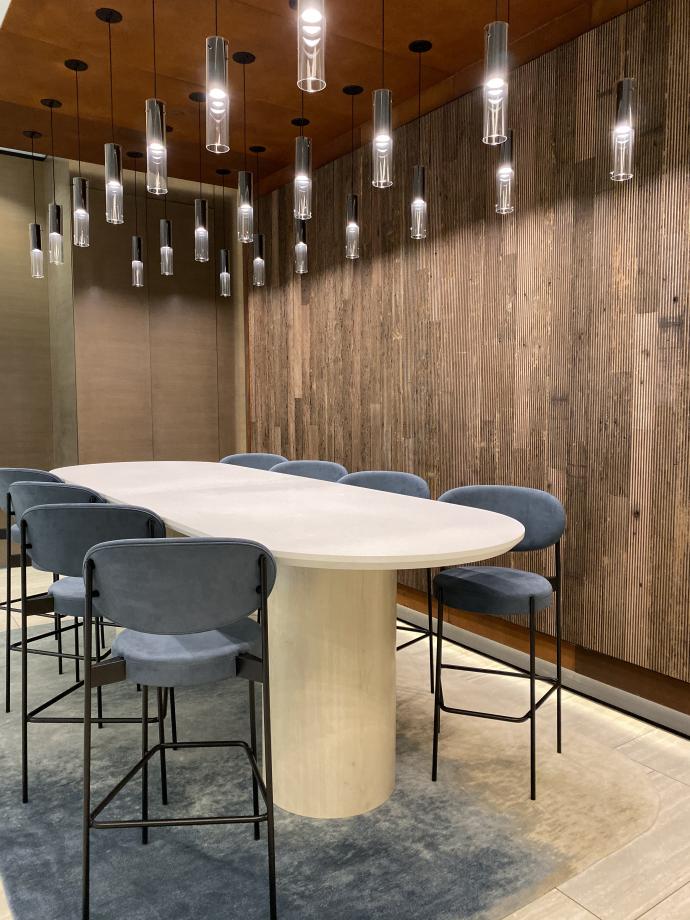 Versatility- We've mentioned the flooring, but Black and Tan reclaimed Oak makes excellent paneling as well.  Add some elements of nature to the man cave or remodel project- using wood on the walls brings a biophilic atmosphere to the room, connecting you with nature and the outdoors. Plus, the addition of wood panels creates a vivid design aspect, who doesn't want the clean lines of tongue and groove millwork.  Versatile enough to be offered in a solid or engineered thickness.  Create unique patterns with our RAKED™ texture with milled grooves cut right into the boards.  Step outside the comfort zone and add some charred wood with Shou Sugi Ban reclaimed Oak.  Black and Tan reclaimed Oak offers a stable palette for color and stain options, taking well to finish.  With over 12 options from light to dark- you are sure to find one that fits your styling needs with little to no VOC's- keeping the indoor air quality clean and the space protected from chemicals and toxins.
Character- We're not talking 1970's wood grain sheet panels, and no shag carpet is required. That doesn't mean you can't add some flair to the room and create a space packed with character and natural wood charm.  Black and Tan reclaimed Oak is flooded with personality as layers of the black surface coat and years of weathering provide an alluring visual effect of swirling dark tones and neutral cream and honey hues of the natural Oak heartwood.  Want more attitude? Our Black and Tan 50/50 leaves 50% of the non-toxic surface level intact and provides irregular pattern levels and a mixture of madness and purity in the same board, creating a statement in any room- channeling your inner Rockstar soccer Mom vibe.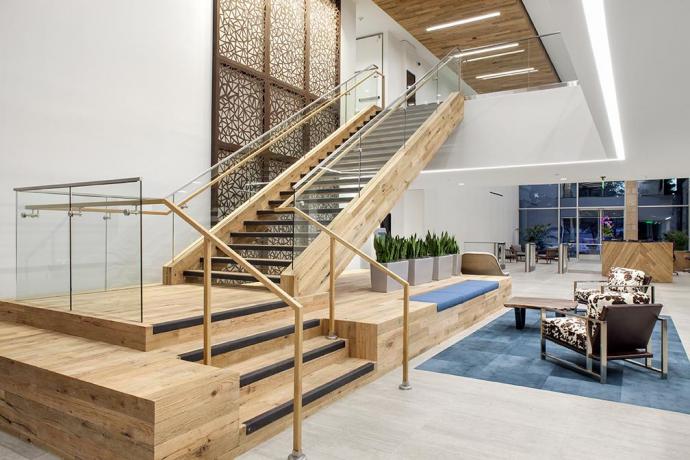 Sustainability- Yep there it is, the environmental angle. Our Black and Tan products are reclaimed, it is what we've been doing for over 30 years.  By utilizing wood that would be destined for the scrap yard or landfill, we not only repurpose it for a second life- but we keep new trees from being harvested and contributing to deforestation efforts across the country.  Saving the trees and thus the planet, by reusing ones that were already cut down many years ago. Our solid Black and Tan products are 100% FSC-certified recycled materials and LEED-certified.  All part of our master plans to take care of the People and the Planet we care about the most.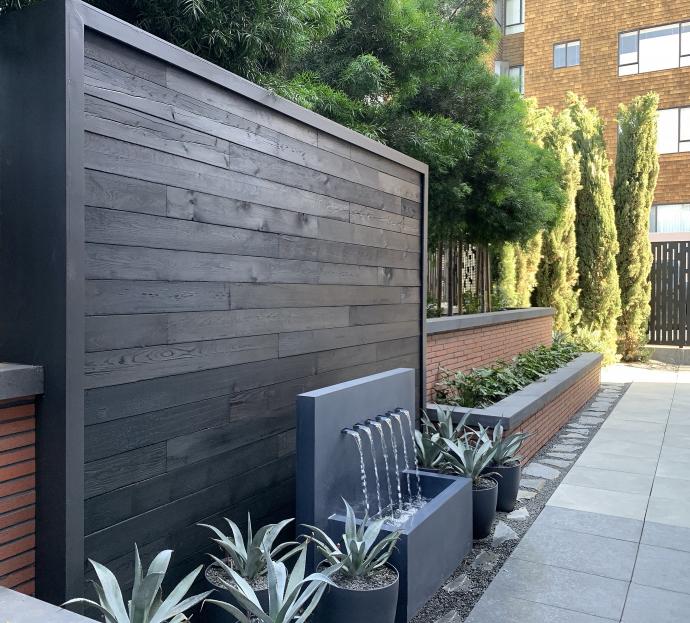 Shou Sugi Ban- Our Black and Tan reclaimed Oak makes a fun partner for the Shou Sugi Ban deep burning techniques.  Creating a weatherproof and insect resilient product with fire is a timeless technique, used for years on outdoor siding and exteriors.  By taking our reclaimed Oak and torching it using a controlled machine burning processes- we are able to develop a wood paneling that is rich with moody dark hues and alligator-like textures from the burnt surface layers of the wood.  We then take a wire brush and remove levels of surface char to expose the natural woods beneath.  The contrasts of dark burnt grain and natural tones provide a picturesque aura and beckon you with its magnetism.
Black and Tan Oak offer a host of reasons why it would be right for your next remodel or design project.  Like a menu at a restaurant, the options vary depending on your needs.  Best of all, it won't break the bank.  Get creative, we can help find the best fit for Black and Tan Oak, just give us a call.