At Pioneer Millworks, we're excited about our pre-finished UV-cured hardwax oil flooring which brings a classic hand applied oil finish look to our sustainable wood flooring, but without the onsite messiness, curing time, or extended off-gasing. But what is a UV-cured hardwax oil exactly, and why should you consider it for your wood flooring installation?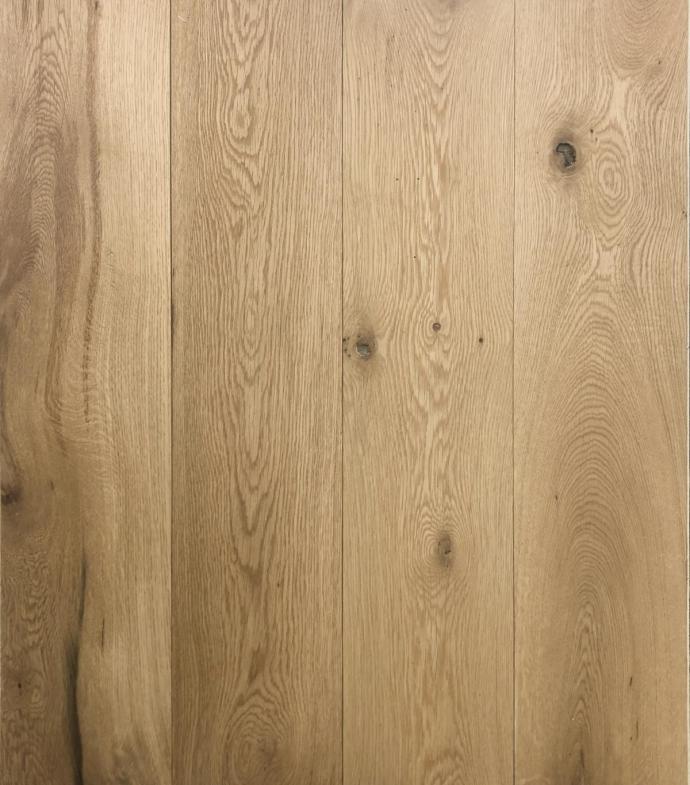 Traditional hand applied hardwax oil vs. pre-finished UV-cured hardwax oil:
A traditional hardwax oil is a plant-based liquid oil that is applied by hand or with a buffing machine to unfinished wood flooring after it is installed. The finish is then left to cure for a few days and buffed one last time to get it to the right sheen. This time-tested method makes for easy touch-ups to dings, scrapes, and wear over time.
UV-cured hardwax oil takes the familiar plant-based liquid oil and modernizes its application process. A thin layer of UV-cured hardwax oil is applied to each board using a semi-automated machine process in our mills. At the end of the application line each board is passed under a specialized ultra violet light which instantly cures the oil finish, after that the boards are ready to ship and install.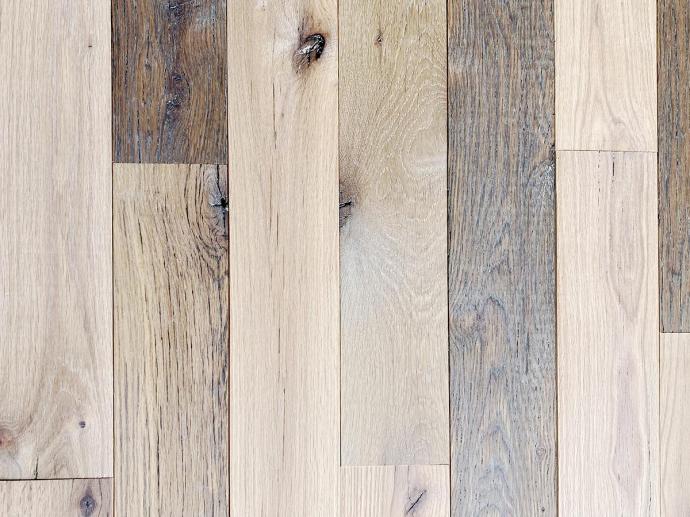 Our top five reasons to choose a UV-cured hardwax oil finish:
Pre-finished – Ready to install:
UV-cured hardwax oil cures instantly with no dry time needed, speeding up production and allowing for more finish coats in our shop. UV-cured hardwax oil flooring ships completely finished to order and ready to install after a brief acclimation period.
Consistency: 
Anytime a finish is applied by hand, there are subtle variations in the intensity and color of the final product. Using our UV finishing line and tested formulations for our finish colors ensures consistency throughout orders of any size.
Reduced lead time:
UV finishes shorten production time because the finish is instantly cured on the line and requires no additional drying time. This means shorter production lead times and flooring is ready to ship right off the line.
No off gassing:
Our UV-cured hardwax oil finish is UL Green Guard Gold® certified, meaning that it passes the highest bar for interior air quality. When the finish is UV cured there is no additional off-gassing, making for healthier air quality in any indoor space, including your home.
Naked Ambition:
Lighter, natural, and naked finishes are easily achieved through the UV-cured hardwax oil finish process. Getting a truly long lasting "Scandi" flooring look is possible with a UV-cured hardwax oil finish because it also offers a great level of durability and protection with a matte no sheen appearance.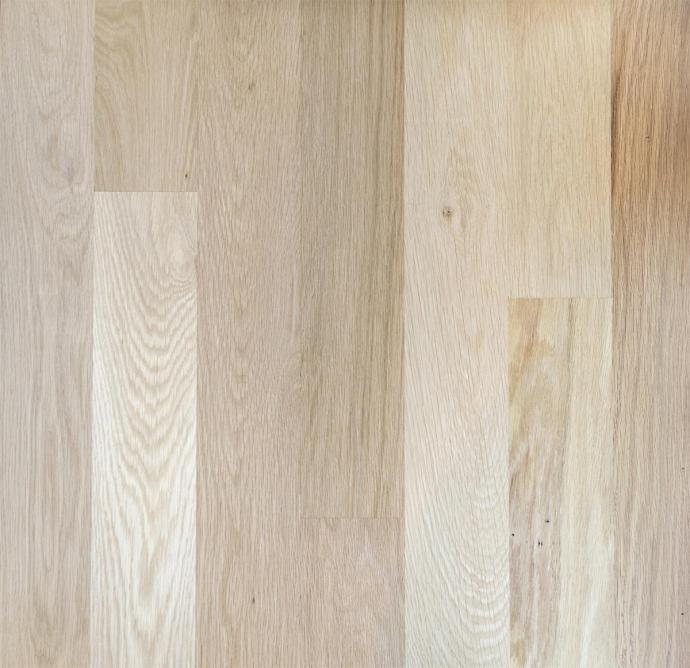 And it is better for our people:
The addition of the UV finishing line to our shop helps our team work more efficiently with less physical wear and tear on their bodies. This less physically demanding finishing process helps keep our coworkers healthier and happier and better able to focus on producing a high-quality flooring product for your project.