When people think of reclaimed wood, often barn siding is the first visual that comes to mind. Next might be the rugged and warm floors they saw in a mountain lodge or the hard-earned texture of a factory floor in a trendy urban loft.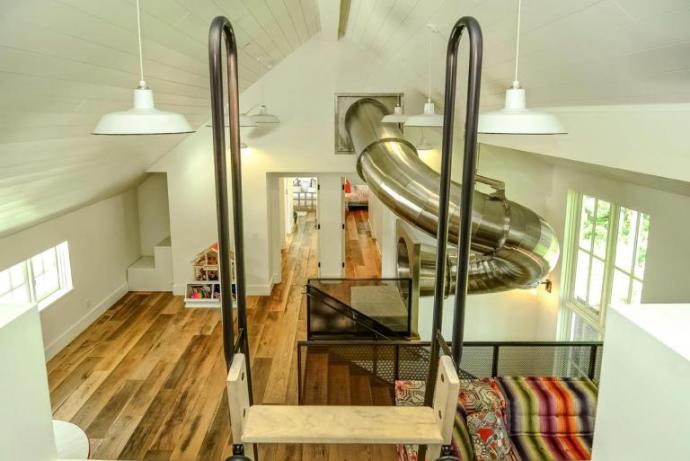 And all of these are true. The spectrum, however, continues into the clean, the comfortable, the sophisticated. Wide oaks with cozy staining in the cracks. Creamy elms with swirling bug trails. Dark and brooding teak whose previous life as boat wood is a whisper behind its smoothness.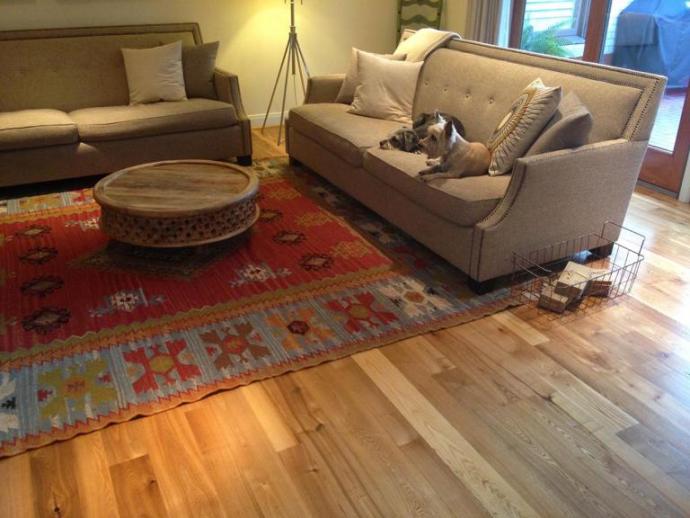 It's all very poetic to us reclaimed wood nerds. The options in look are so varied, and the stories of previous life fun to share. So when it comes to naming our collections, things can get a little…quirky. American Gothic, Modern Farmhouse, Foundry Maple, Settlers' Plank…they don't clarify a grade or an overt look. So why use these non-traditional names, anyway?
American Gothic and Settlers' Plank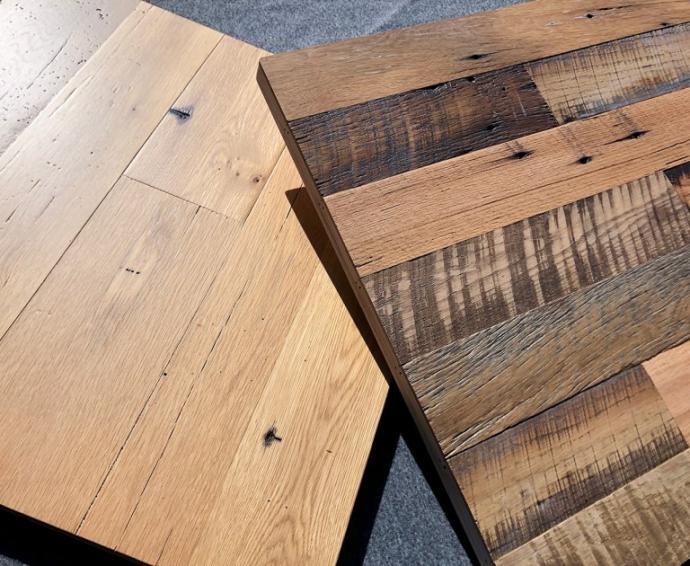 Two of our oldest collections, which means 30 years of installations and product consistency. Both sourced from the same material, yet two totally different looks.
American Gothic and Settlers' Plank are both made from hardwood timbers and joists that we collect from agricultural, and occasionally industrial buildings, across the eastern US. Serving as the backbone of early America, these timbers are long, dense, and an assortment of whatever hardwood happened to be growing nearby. Because of this, there's great variety in species, including on rare occasions, the very special American chestnut which no longer grows in our forests.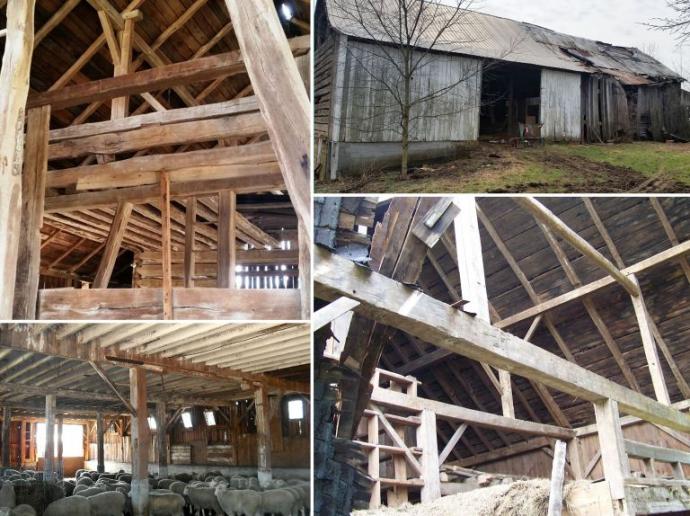 The difference between the character/textures in the two collections is dependent on how we saw and sort the original timber or joist. Simplistically, the exteriors of the timbers are more weathered from use and exposure and thus get sorted into the more rugged Settlers' Plank. As we saw into the timber we uncover less exposed wood which creates our cleaner American Gothic line. Still celebrating interesting bug trails, ferrous staining, and nail holes; evidence of "previous life" as we like to say.consider texture. Settlers' Plank has more of it, creating a casual mix of scrapes, circle sawn marks, and hewn surfaces.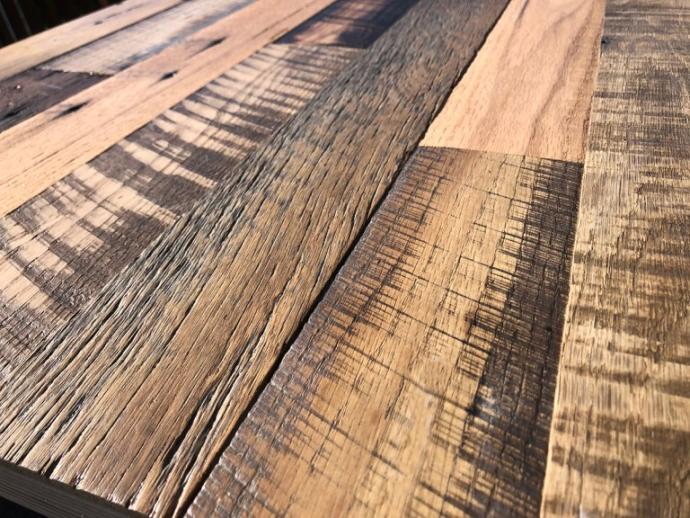 These things make it sightly undulate—creating a surface that's somewhat uneven in spots (though not a trip hazard). It's a patchwork of color, even within the same species, due to the timbers different exposures and resulting patinas/textures.
It's a great choice for high-traffic spaces, houses with dogs, or those looking to hide every-day dirt. Because it has a bit of this look from the beginning…all of these factors help it age and grow better over time.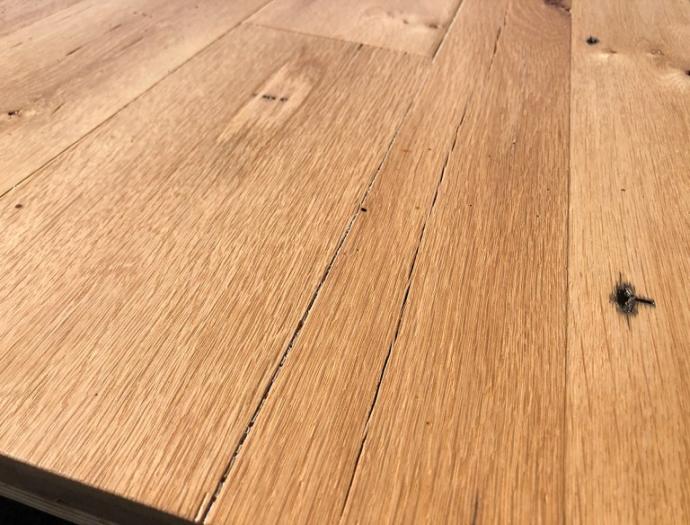 It can be vigorously sanded onsite, and takes well to color finishes. It's a great option when you'd like the comforts, widths, or sustainability of reclaimed wood; but a minimalist, refined look.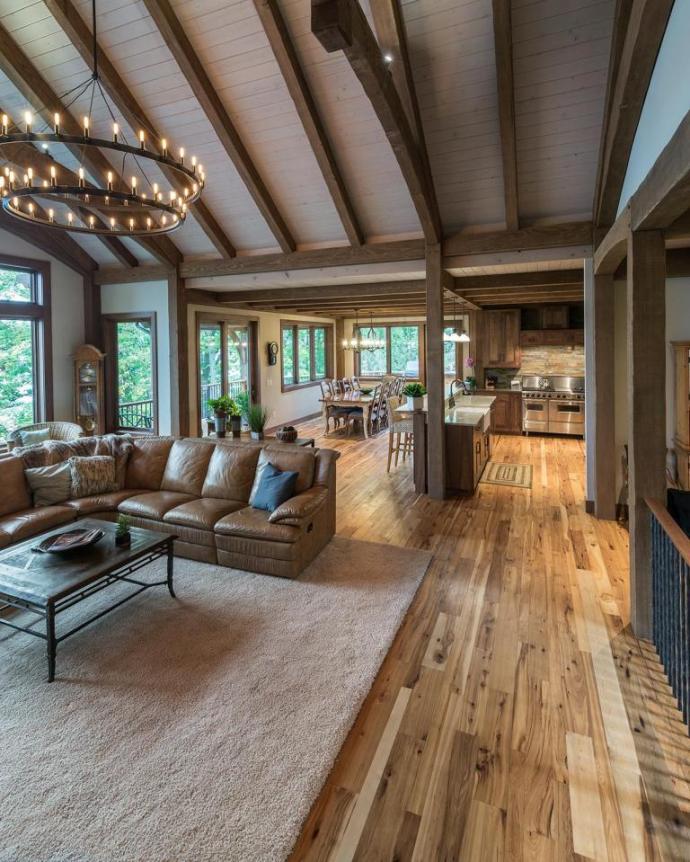 Why did we name one after a famous painting and one after the wagon trains heading west? The connector is their agricultural roots—appreciated cultural reflective artwork with a sibling rooted in the scrapes earned by Manifest Destiny.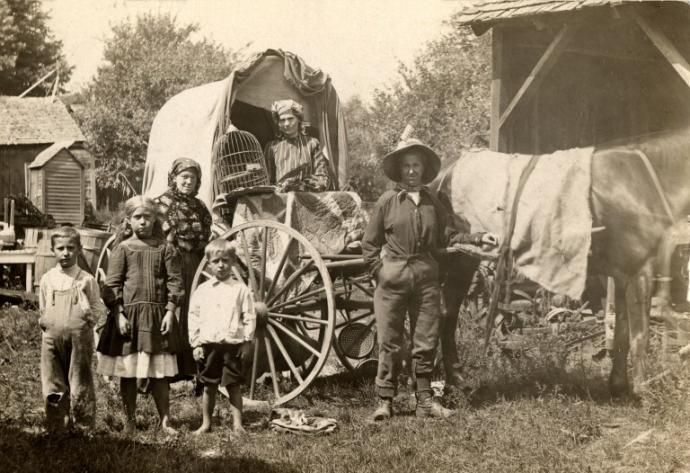 Up next time: Black & Tan, a reclaimed oak collection. Naming a floor after an old pub favorite and why it's so darn popular.