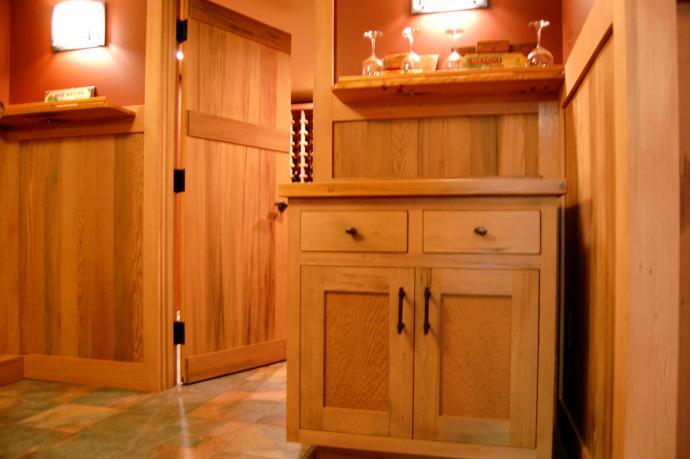 We are fortunate to have a major wine production facility just down the road from our Farmington, New York shop. As part of their long-term modernization plan, we are called every 3 or 4 years to dismantle some decommissioned wine vats. The work is arduous but the wood that we are able to reclaim from these vats is well worth the labor.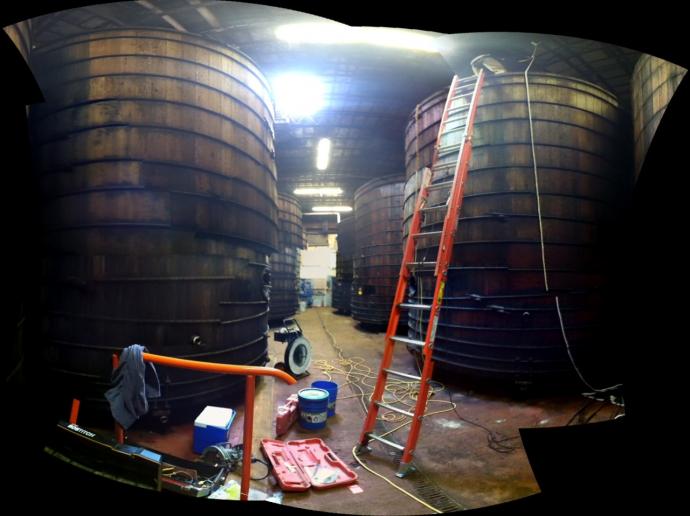 Over the past ten years we've gotten some beautifully patina'd redwood, cypress, Douglas fir & white oak.
Having participated in two of the four scheduled vat deconstructions, I am always quick to share tales of the epic labors involved in the acquisition whenever someone expresses interest in the material.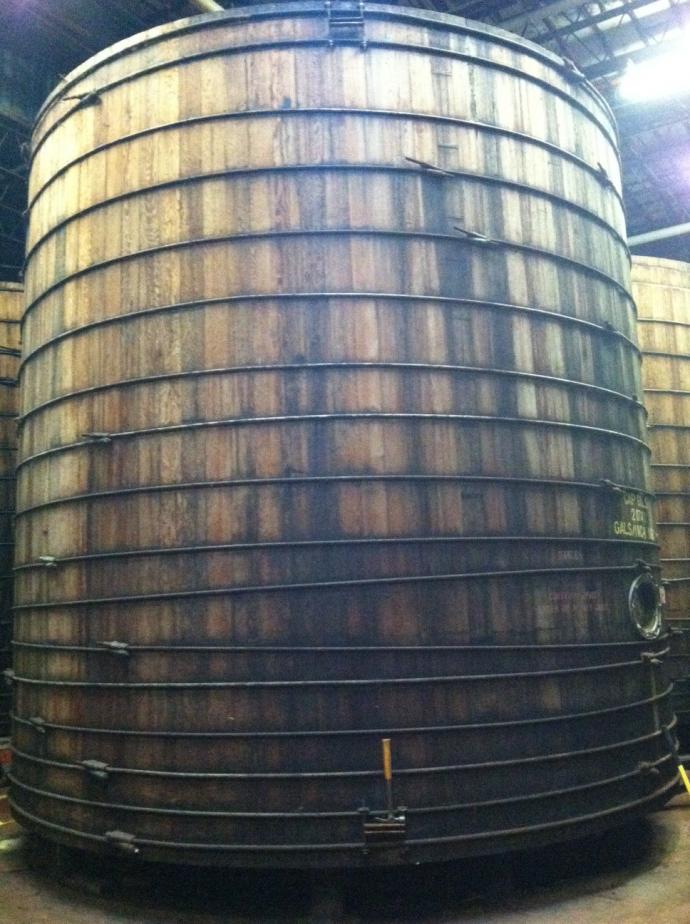 For starters, the barrels are 17′ tall. They are spaced less than two feet apart and are typically located deep in the labyrinth-like recesses of a fully functioning production facility.
Each barrel is disassembled with the help of a pneumatic impact wrench, a sawzall, an electric grinder and our favorite tool – the sledge hammer!
This past summer, when we were asked to remove eight vats, we enlisted two members of New Energy Works (our sister company) to assist with the deconstruction. Andy and Matt, being timberframers, were accustomed to working at heights and were equipped with the safety harnesses. To their delight, they were given the responsibility for cutting loose and dropping the ceiling of each barrel.
In July, upstate NY temperatures typically reach the mid 80's, but atop the vats our crew sweated through temperatures in the high 90's and labored in grime and dust that had accumulated over 70+ years. It was not glamorous work.
After the ceiling was dropped we began dismantling the steel ribs that keep all the wooden staves cinched together. Two ribs were always left intact towards the bottom to prevent the entire vat from potentially collapsing outwards.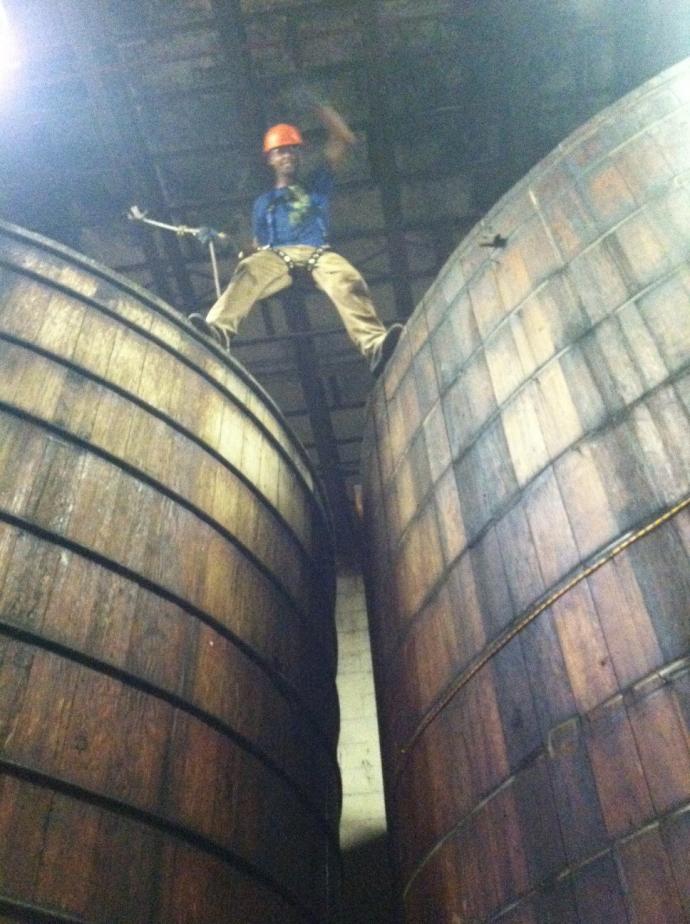 The most physically taxing task for each barrel was knocking the first stave out with the sledge hammer. Because the vats fit together so tightly, the hammer was passed from one fatigued hand to another until the stave had been loosened enough to pry out.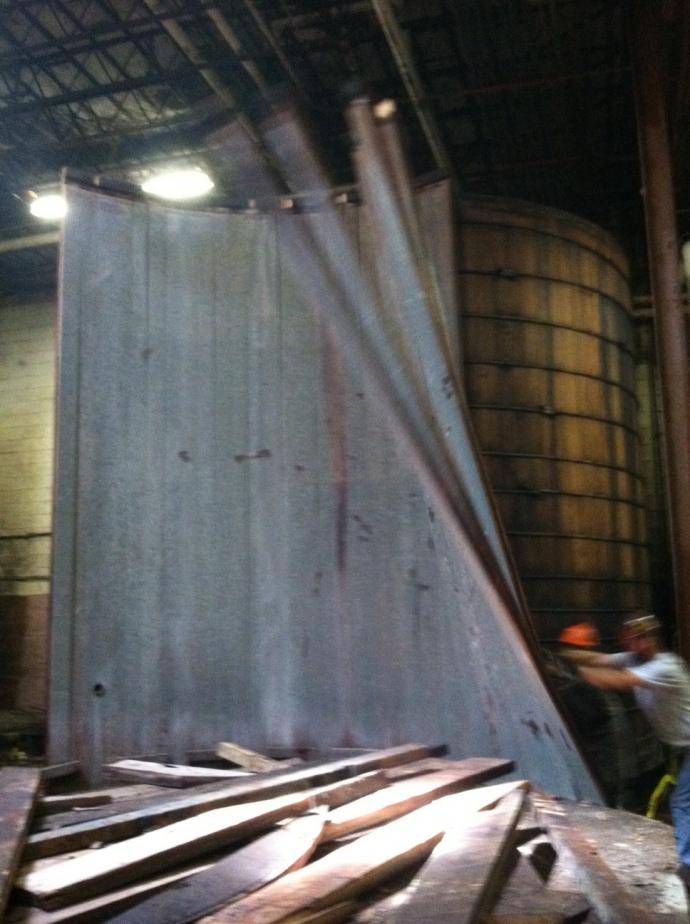 Once this was accomplished we could begin the adrenaline inducing process of knocking individual (or sometime groups of) staves loose and then "guiding" them as they fell inwards. It was not always graceful but it was always thrilling.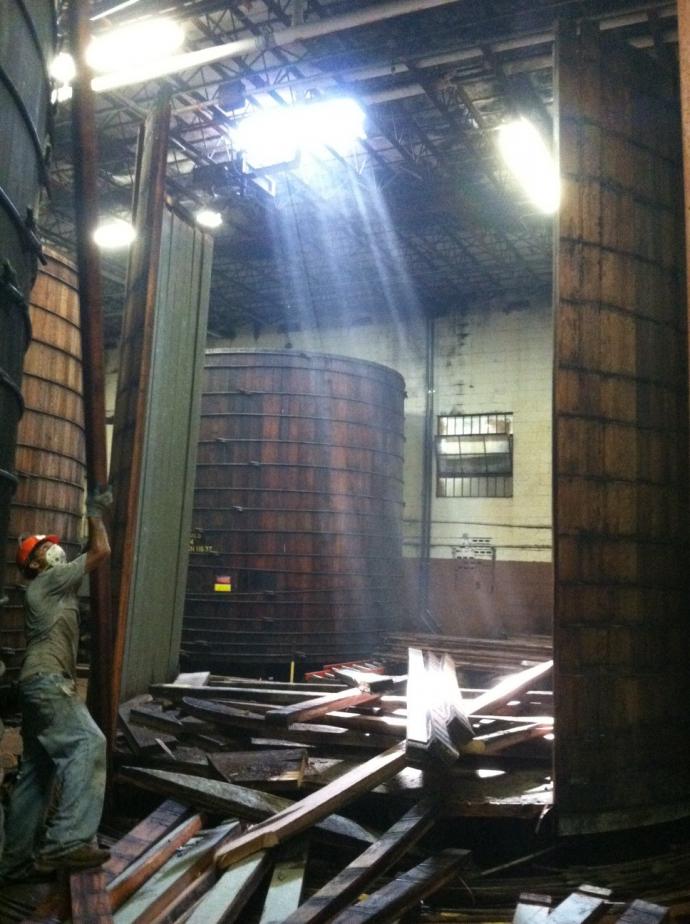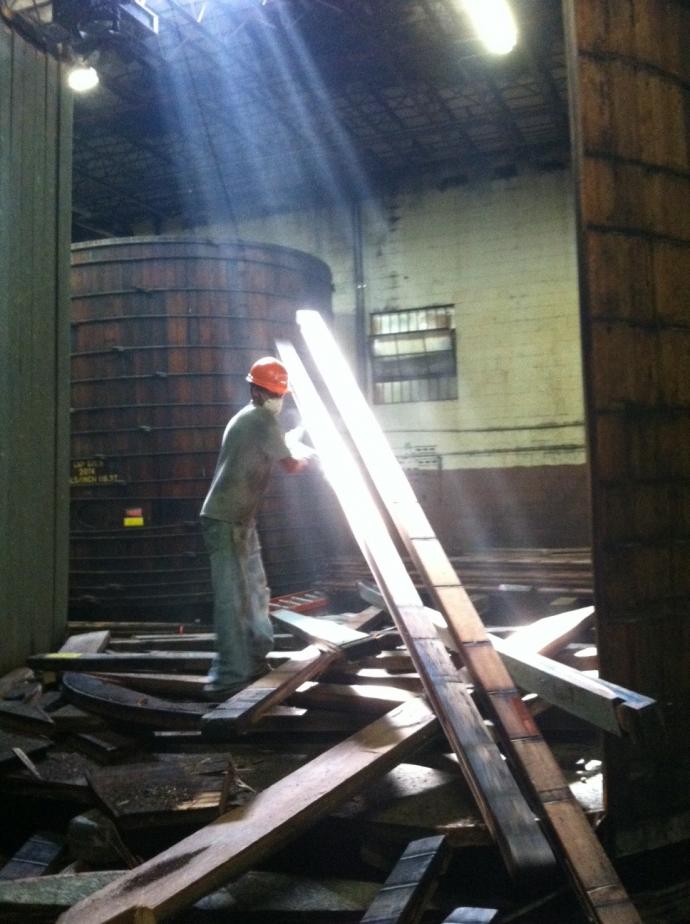 After the wood staves and steel ribs were carted out on a converted drywall dolly, all that was left was to dismantle the base.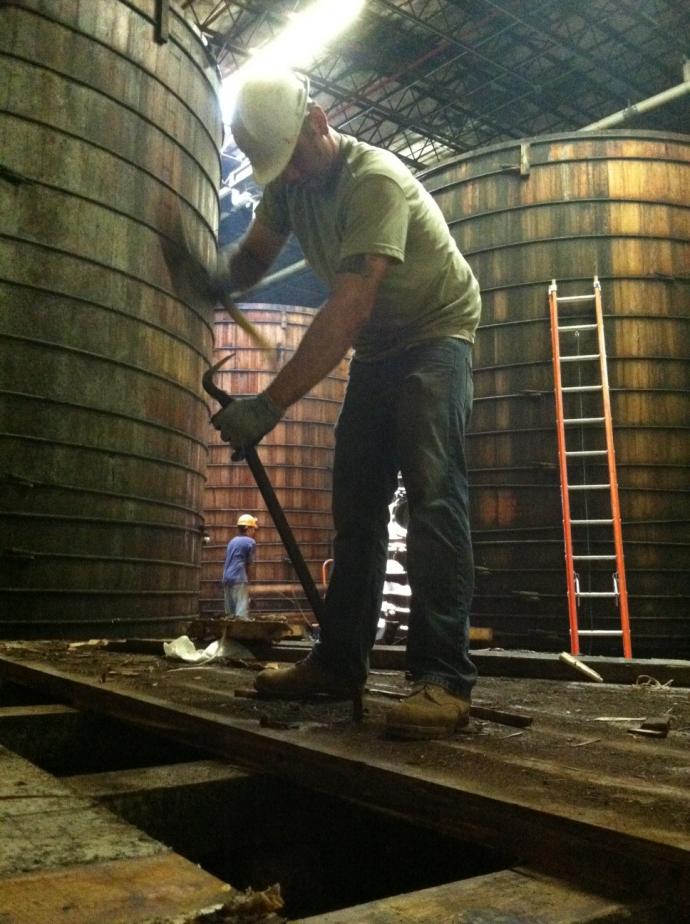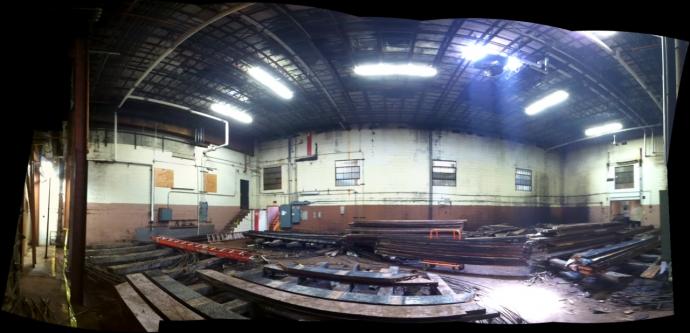 Split in half, the staves show clear evidence of their pedigree. The exterior boards exhibit a dark patina with perpendicular markings left by the steel ribs. The interior boards retain a red/pinkish stain left from 70+ years of having been a vessel for millions of gallons of Finger Lakes Wine.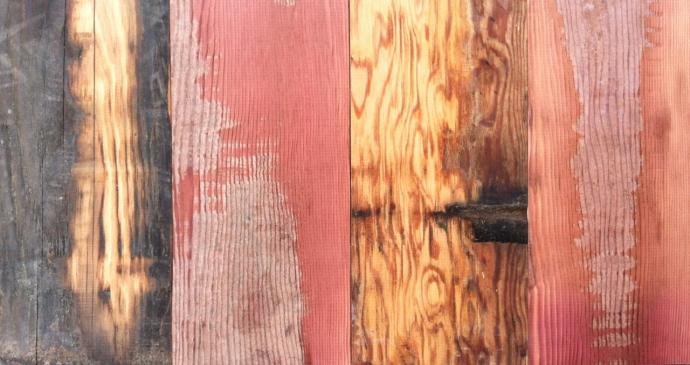 You don't have to be a wine fanatic to appreciate this reclaimed wood. It's beautiful and has a vivid story to tell.