Winter is coming. As it grows ever closer we've been talking about the cozy, the warm, the comfortable…and also the tough, the durable, the hardy. "Like Settlers' Plank," observed my coworker Deanna. True! Consistently a client favorite, Settlers' Plank in its various iterations has a depth of character and flexibility that allows for elevated styles to rugged cabin comfort. It seems appropriate that we give a bit of attention to this long-time favorite: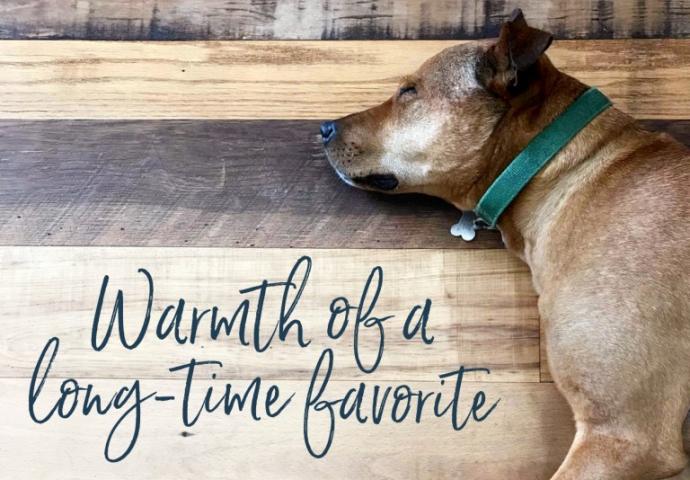 We think Settlers' Plank exudes a vintage spirit with a modern vigor. Ranging from rough, darker tones to light tans, each plank speaks to a previous life with original wear marks, saw marks, and occasional nail holes. It gives a 'lived in' feel that can balance crisp, modern lines, edges, and tones.
Allisen Larsen, Owner + Principal Designer, Introspecs, Portland OR offered her thoughts on this grade: "We love celebrating the unique characteristics of the wood and how when installed, it's a work of art in and of itself. Settlers' Plank flooring has so many patinas, surfaces, and tones–its nature is a nice juxtaposition to our smooth-coat white walls and more modern take on interiors."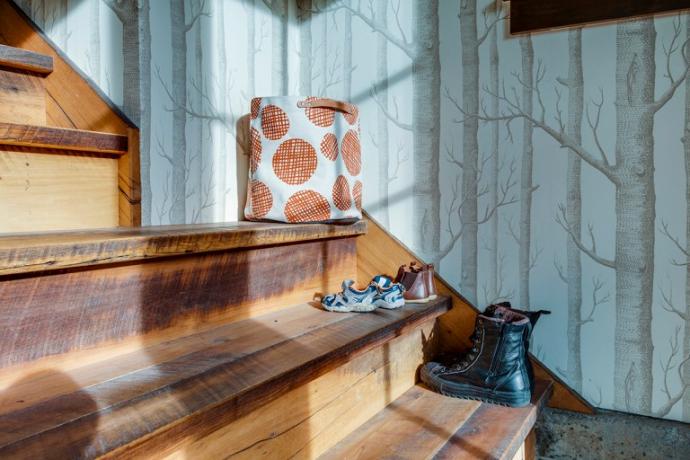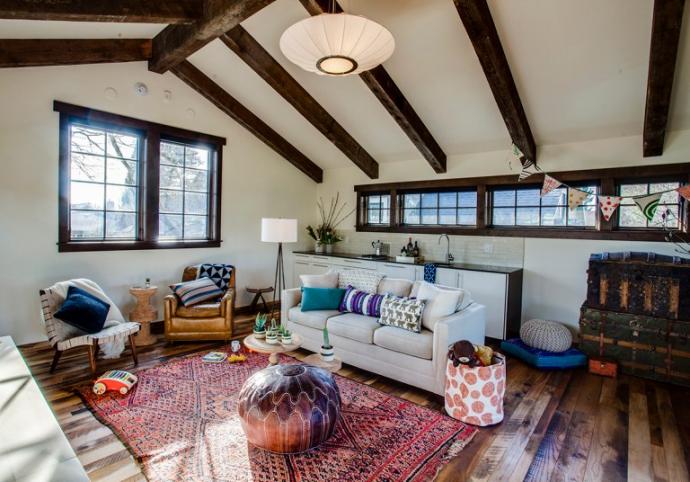 If you talk to us about a high traffic area, we're likely to point to Settlers' Plank. The Settlers' Plank grades are perfect for busy areas, hiding scratches, dents, and other wear wonderfully in both residential and commercial applications with minimal maintenance:
"We just celebrated our second year in business and the Settler's Plank flooring, which we use in several rooms, continues to get better with age," said Dean Maroulakos, Co-Owner of The Barrow House, Clifton NY. "It has held up beautifully to heavy traffic and its warm, matte glow continues to shine through the grain variations and saw-marks in the wood. It is an essential part of the rustic charm that makes The Barrow House so inviting to our guests."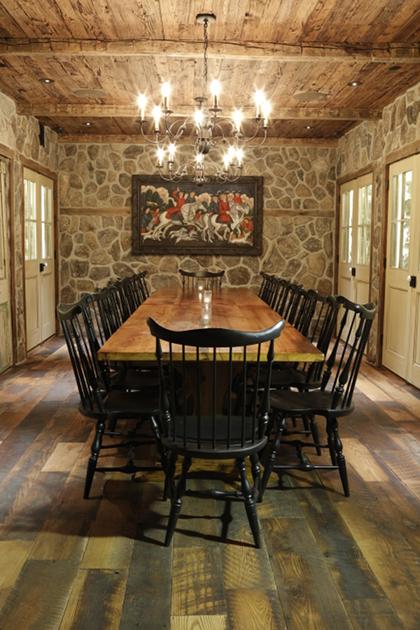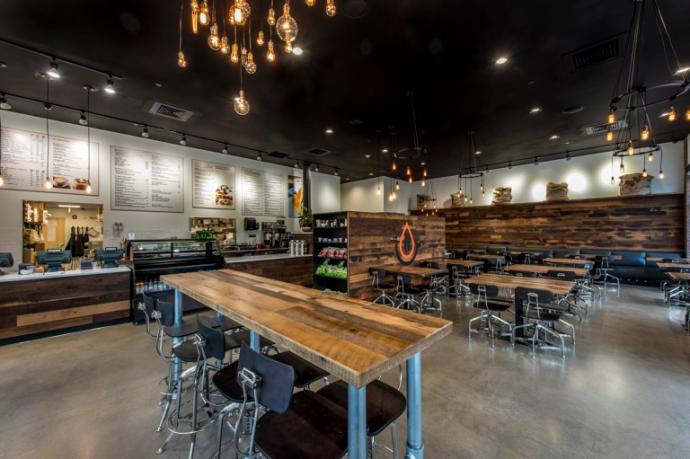 "We love the tones and textures of our [Settlers' Plank] bedroom floor," shared Martin, an upstate NY homeowner. "The oil finish gives it a soft luster and natural feel. It's easily held up to a bit of wear and tear from our big dog, cats, and kids. There's no maintenance to speak of–sweeping and vacuuming is all it has ever needed. It's hard to fully describe, but I find it grounding and relaxing. I feel like all the character and beauty of it would enhance just about any space."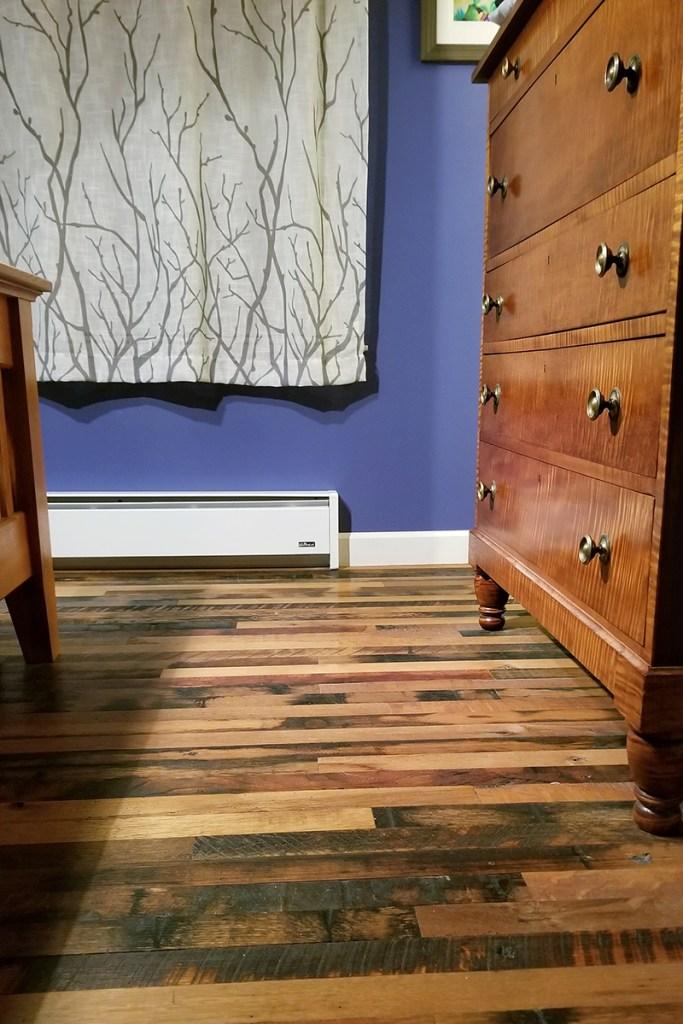 "Working with and discovering the aged beauty of all the different hardwoods and trying to recreate the story the wood wanted to tell was gratifying," said Todd Hill of Earthwood Construction in White Salmon, WA.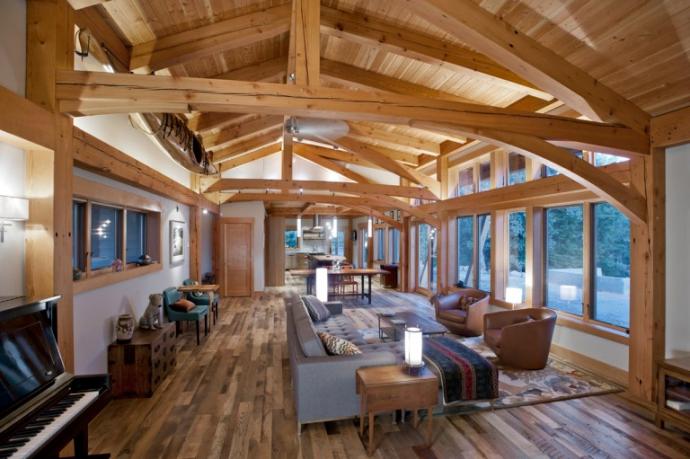 Settlers' Plank is a classic product and largely through the creativity of all of our clients we've been able to explore its use for any number of surfaces and styles. It's the first floor the greets visitors to our office/showroom; it is praised by visitors and well-loved by many. How we can help integrate Settlers' Plank charm and style into your project? Let us know if you'd like samples today.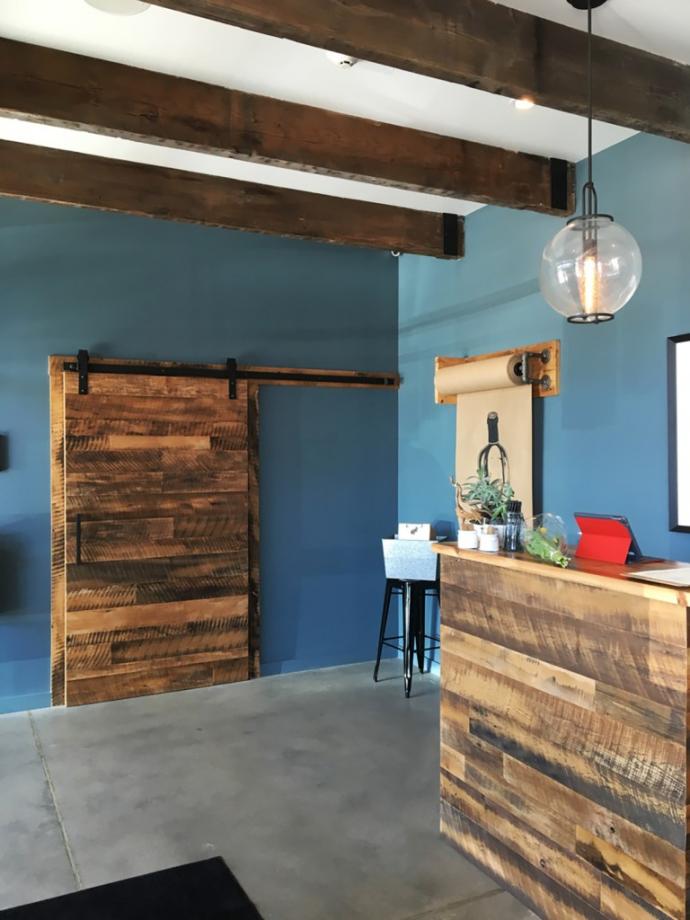 Settlers' Plank in Mixed Oak, Mixed Hardwoods, and Chestnut:
Red and White Oak were prolific throughout most of the Eastern US throughout the decades and was often used in construction across agriculture and industry. The Mixed Oak version of Settlers' Plank is carefully skip planed so that at least 50% of the overall surface has remnants of original saw marks and patina.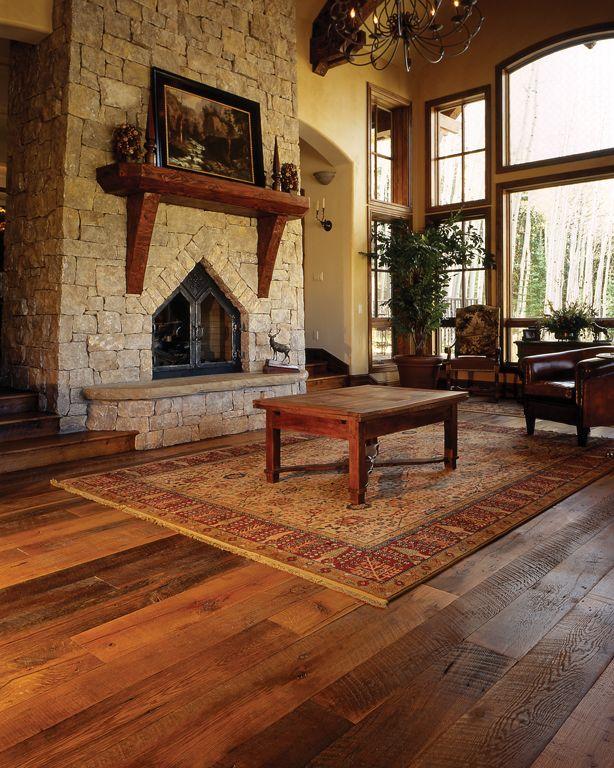 You'll find a mosaic of Ash, Elm, Hickory, Beech, Oak, and Maple in Settlers' Plank Reclaimed Mixed Hardwoods. All are skip planed to maximize their rugged patina and saw marks.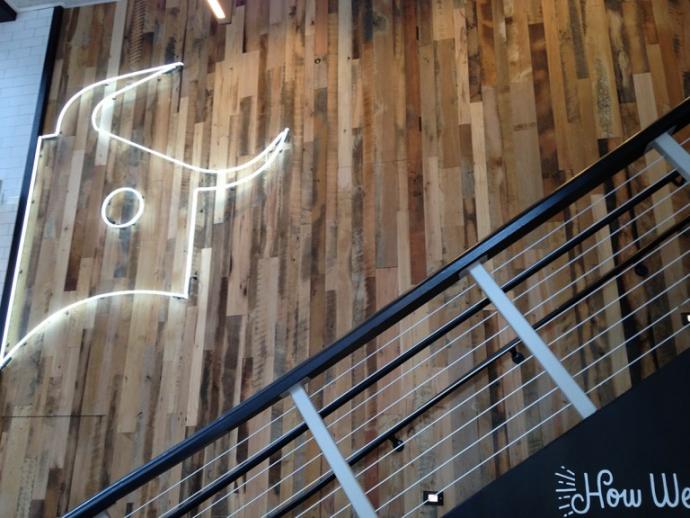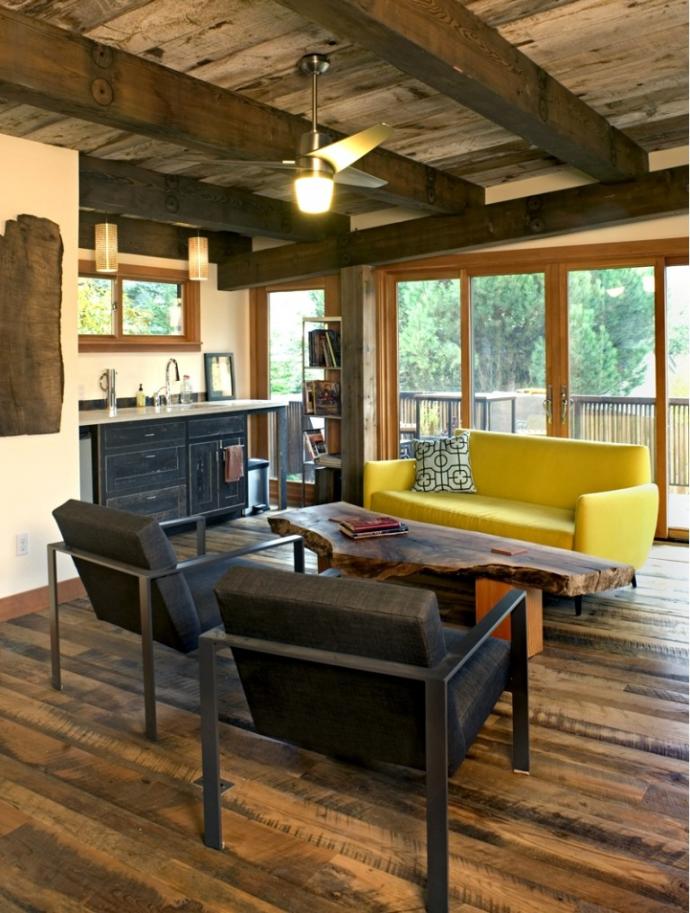 American Chestnut is the quintessential reclaimed wood for a romantic floor or a storied wall. Decimated by a fungal blight in the early 20th century, Chestnut is no longer available as a fresh-sawn wood. We salvage old barns to find this one-of-a-kind wood and skip plane it to maximize the textural and color variations Settlers' Plank grade is known for.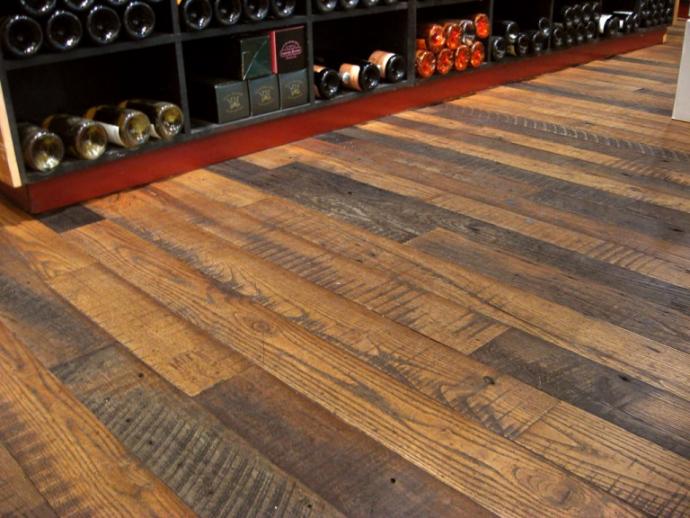 See the Pioneer Millworks galleries for various installation images or contact us with any inquiry or sample request.