When it comes to the higher education, institutional, and corporate campuses that are being built across the country these days, it seems like all these new structures have one thing in common: Biophilic Design Elements.
Is this merely another flash-in-the-pan trend that has caught on, or is there more to the story of why natural, sustainable designs and materials are being sought after?
We caught up with Erik Hegre AIA, Director at the Boston office for Behnisch Architekten whose firm recently completed the multiple award-winning Harvard University Science & Engineering Complex (SEC). The over 500,000-ft2 building is LEED Platinum certified and considered to be one of the worlds healthiest laboratory buildings.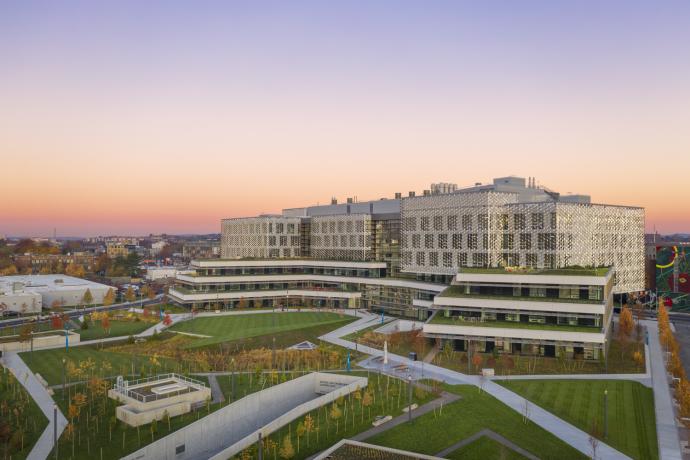 Q: Let's have a conversation about the use of wood in academic settings and how it relates to biophilic design. This is not an editorial about our products specifically, it is about the move back towards natural materials in educational spaces and the argument for more materials, like wood, to be used.
So, why wood? Why natural materials? Is there a trend happening in academic settings that pushes design towards biophilia?
A: I don't know that I would necessarily proclaim that I am an expert in that realm, but I find the opportunity to talk about it interesting regardless and I would offer anything I do know about it. Maybe I am being humble, but maybe we can figure that out over the course of this conversation (laughs).

I would start with a brief background on myself, which might inform my other responses. My origins into architecture professionally started with building tree houses, so I have a natural bias to begin with about building with wood, building with trees, and building with nature. So, as to my being a weathervane to "trends" … I am not following a trend, I already sort of had that wiring, or I am cut from that cloth since day one in the way that I see the world and approach these projects. That might be a skewing factor as far as how I see things.

But I do have a few observations, I would say, YES there has been a realization that natural materials have a value. I have always felt that way, but I think there is an awareness factor that is coming back or at least is becoming more pronounced.
Q: I think that folks who "do their own thing" like yourself are the ones who create the trends in the first place. Would you agree?
A: Yeah, because people will see it in action and then realize that there is an inherent value to it. Sometimes a concept just needs to be demonstrated successfully to catch on. I feel like projects that we have done at Behnich Architekten have had that kind of approach to materials, and softer things like light and air, these are all things we as people interact with on a second-by-second basis. I would say one of the underpinnings of the kind of work that we do is to bring that experience forward in our architecture. I think our choices in materials, especially when it comes to wood, are part of that overall narrative.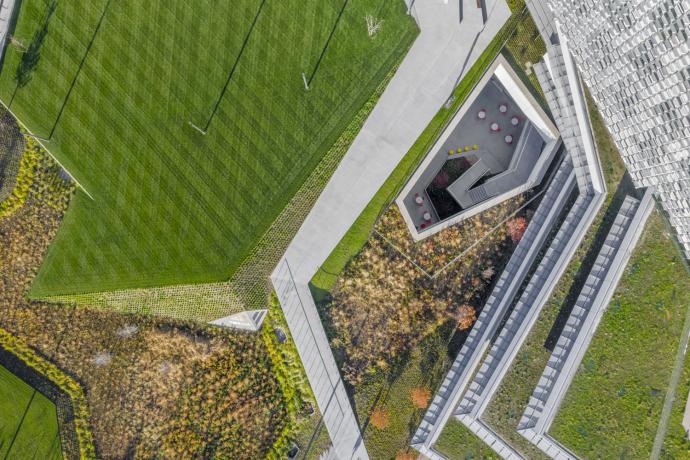 Q: Can you give us a little background on how your firm got into specifically academic works and projects?
A: The Behnich Architekten is an architecture office with four locations, Stuttgart, Munich, Boston, and Los Angeles. Our first work in the United States was the Genzyme Center building in Cambridge Massachusetts that began design work in 2000 and was completed in 2003. The Genzyme Center is a corporate campus that is USGBC LEED Platinum Rated and is a prime example of what can be achieved through the application of sustainable strategies in the workplace.

The success of that project lead us to peruse more work here in the United States, which then eventually brought us to a project that would evolve into the Harvard Science and Engineering Complex, which Pioneer Millworks provided American Gothic Reclaimed White Oak and Modern Farmhouse White Oak products that were used for both flooring and benches.

We have a lot of experience realizing integrated, high-performance buildings as a firm, and academic buildings are the type of project that can utilize that skillset. We found that to be very useful here in the US.

The Karl Miller Center, Portland State University and John & Frances Angelos Law Center at University of Baltimore and Terrence Donnelly Center for Cellular and Biomolecular Research in Toronto, ON are examples of institutional, higher-education projects along these same lines designed by our firm.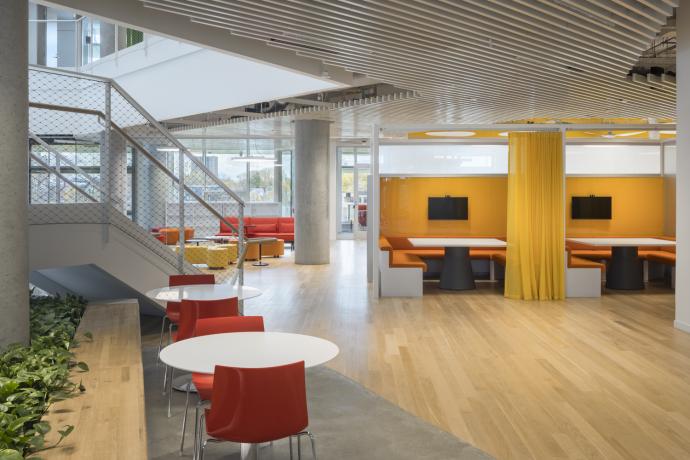 Q: Do you see a need or a want from academia to integrate more biophilic and wood elements into their designs or is that something you and your team bring to the table? Are clients requesting wood?
A: I don't know if I would say there is a trend towards that, but I feel like it goes hand in hand. A great place to put natural materials is where people are going to be experiencing and interacting with them in the building. These are the kind of materials you want to touch, feel, sit on, and occupy.

But I would say more often than not we are leading them down the road to simple elements and natural materials. We often advocate for using wood in lecture halls, teaching spaces, informal meeting areas, libraries etc. The spaces where people slow down and use the space, and we often have to find creative ways from a budget perspective to put those elements into play. So, on one had there is a need and a desire to have more natural materials in a design from the client and on the other there is sometimes difficulty in finding the right pathways to include them in projects. 

One of the things I really like about our work with Pioneer Millworks is that we were able to take it up a notch because not only were we able to use wood in the project at Harvard, but we were able to get reclaimed wood into the project, and that is something than I think aligns with everything we are talking about.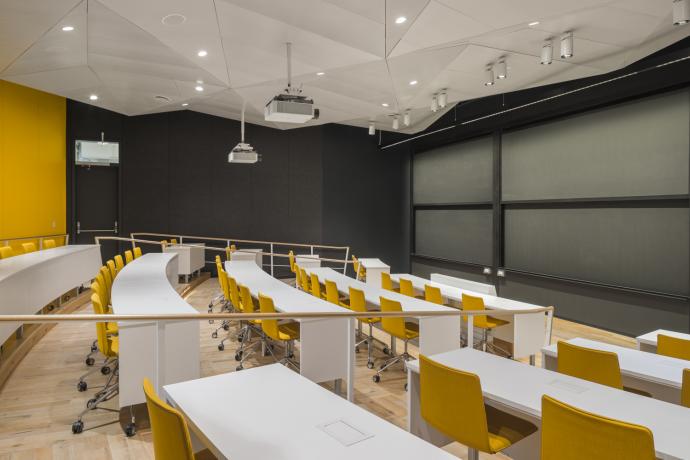 Q: If you are leading clients down the road to biophilic design and specifically wood, what is your argument for including these things into a design?
A: We need access to fresh air and natural light in our buildings so why can't that include healthy, natural materials?

With that perspective I think we seek to find uses for plant-based materials, wood, and other natural materials, in ways that you get the most value. The best value for us is to put them in locations where people are occupying the space. It's the handrail. It's the door. It's the threshold between two spaces. It's the wood bench. It's the wood floor in the classroom that someone is sitting in for over an hour so they can have this immediate relationship between the floor and room in which they are in. They can see the wood grain; they can see it was a living thing.
Q: What are you hoping that the people in these spaces, that are going to be using these spaces, get out of the natural material being present as they experience them?
A: Personally, I feel like it is not something that needs explanation. We are all living things, and wood for instance was a living thing, there is an intrinsic understanding there. I think if you asked people about their relationship with building materials, the majority of them are going to come up with adjectives that are not necessarily positive when we think about things like concrete and steel… plastic. They can be beautiful materials, but they can also create a very hard, artificial world. When we bridge the gap between the natural world and the builtworld, we start bringing in elements of both. There needs to be this blending effort, and the best place to do that blending, like I've said, is spaces where people spend their time indoors.

I think by bringing natural materials to where people are in a building, you remind them of the natural world in a built environment. I tend to value that perspective, hopefully they do too.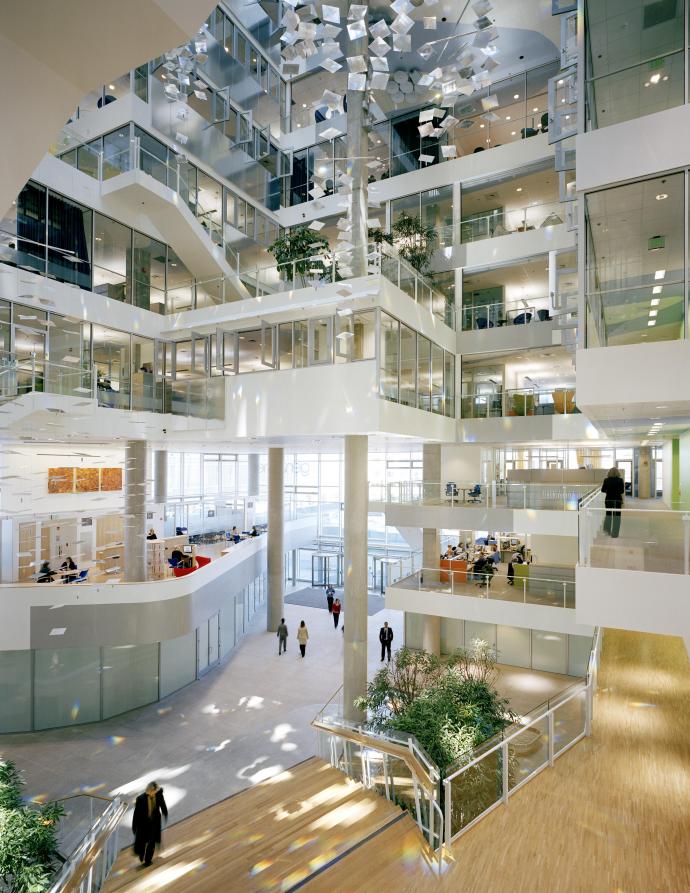 Q: Do you think this particularly important in an academic setting as opposed to someone's living room at home? Is it more important in a public setting than it is in a personal setting?
A: I think we are becoming more understanding of human needs as we evolve culturally. In classrooms, some people feel you don't even need daylight, or natural ventilation. But in architecture, there are certain things that people really need to feel comfortable in a space, I would include a material palate that has strong ties to the natural world as one of them. They tend to be healthier.

What I mean by that is natural materials, access to air, access to daylight. These are all things people are relearning and should value, not only in wanting it in our lives but realizing it is an attribute we choose to have in our buildings. We should put our project budgets towards that goal.

It makes a better space for learning.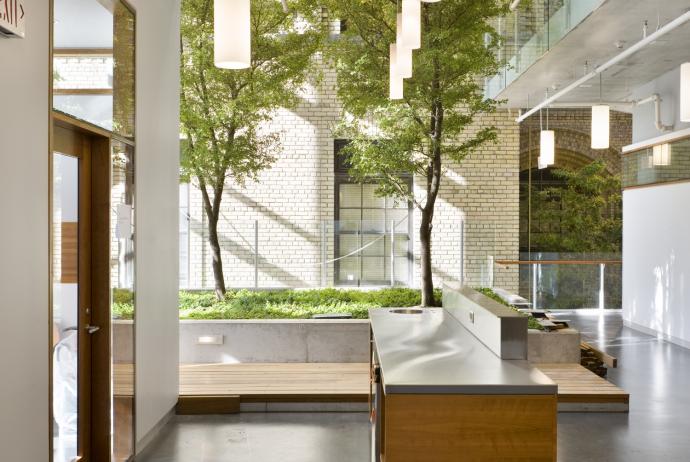 Q: Do you think these ideals and philosophies of design Behnich Architekten have is because the firm has its origin in Europe? Is the United States just now catching up to these ideas?
A: There were some conversations and approaches to design and technology that the Europeans were using and perfecting before the U.S. market began to really look at them. Our leadership noticed that and saw an opportunity not only to bring that approach to design and building, but also a unique approach to putting buildings together, and to bring it to the U.S. market and see how that works.

We found there was a need not only in how we were constructing buildings but also a need to approach the design process in a different way to yield different results. Our European offices were able to help bridge some of that gap and influence what we design and how we build in the United States in a positive way.

We have seen a lot of those approaches to design and construction manifest in the last twenty years in the U.S. It has been great to see the caliber of work the industry has evolved to in terms of sustainability and high-performance building increase. It is become part of the general narrative in construction.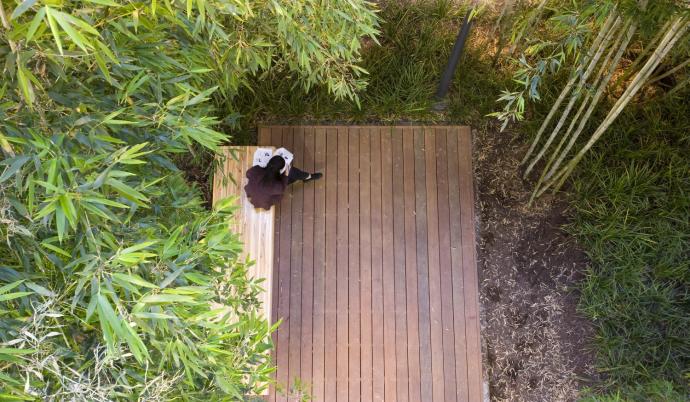 Q: Over the coming decades, how to do see this evolving and changing?
A: We have a carbon problem in the world, right? We can use of more wood as a substitute for higher emitting materials like concrete.

I think it is becoming a more complex and interwoven narrative. The fact that we can start to have discussions about the use of these materials and of bringing nature into building design, it is good for the occupants of the building, it is a positive thing on all levels.

It would be a shame if the use of biophilic design was only as deep as a fad. I think it is an integrated, long-term approach.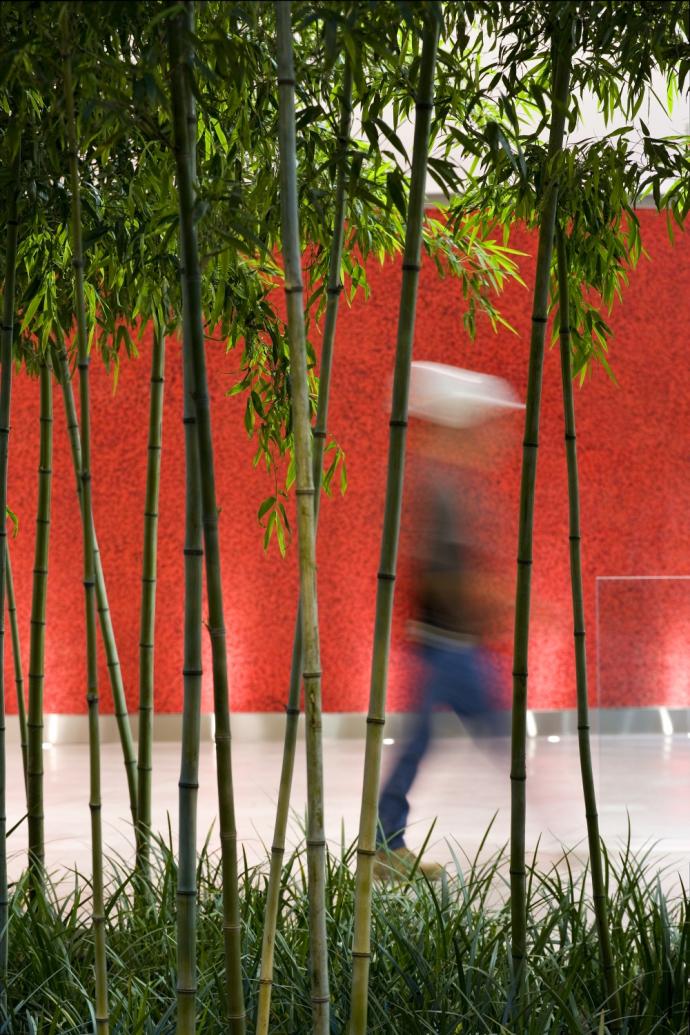 Erik Hegre AIA has been with the office of Behnisch Architekten since 2012 and director since 2017, having worked in the Stuttgart office before that. He comes from a design and build background that has given him a strong appreciation for skilled trades and how buildings are designed and realized. He is the technical lead in his office, but also tends to focus on integrated project delivery from design to construction, bringing along his nuanced sustainability and building performance perspective. He has been teaching tree house design-build courses at Yestermorrow Design Build School in Vermont since 2005. Originally from the Midwest, his grounded perspective and forward-thinking design work are part of what make his firm unrivaled in the large-scale sustainable building industry.