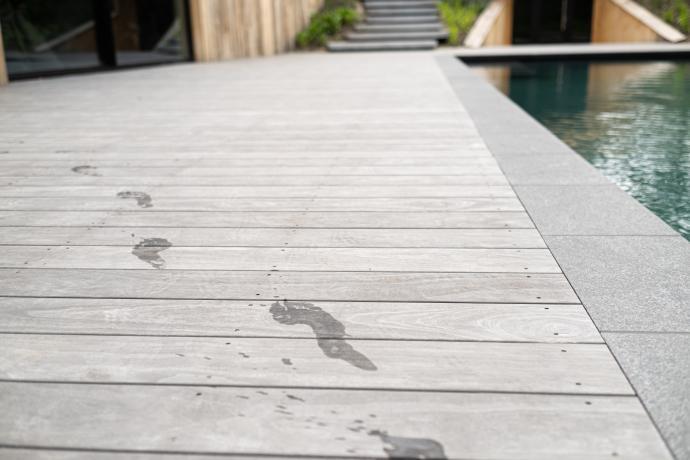 Pioneer Millworks Accoya® Color — Grey Decking is an all-natural exterior wood decking option that comes pre-treated and ready to install. These sustainable decking boards can withstand the harshest of climates without requiring refinishing – ever, backed by a 25-year warranty.
Our Accoya decking boards are immersed in a natural grey dye that penetrates the wood to the core, eliminating the need for any additional stains or finishes throughout their lifecycle. The boards are also dimensionally stable with a low propensity to splinter or warp, and the surface stays cool in direct sunlight making it a truly barefoot-friendly material under any foot.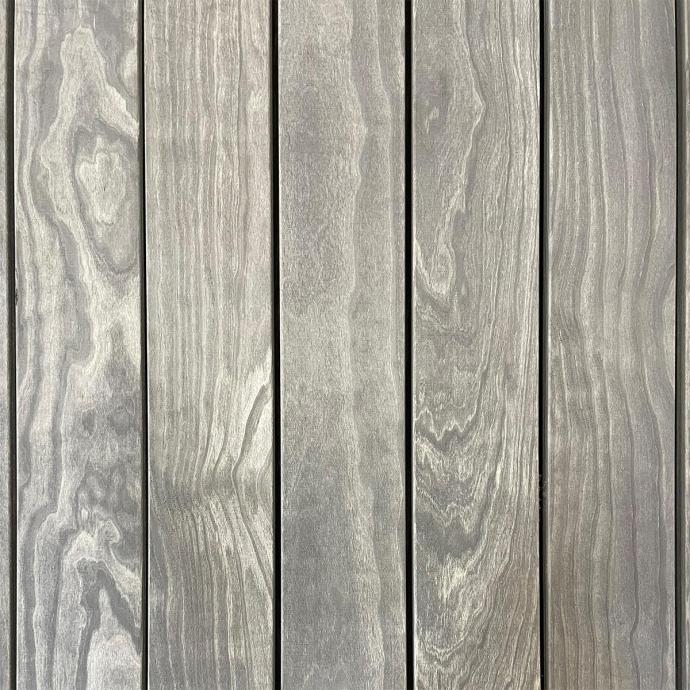 How Accoya® Color — Grey Decking is made:
The story of Accoya starts as a fast-growing pine tree (Pinus radiata) grown in well managed FSC-Certified® forests. The pine timbers are harvested once they reach maturity at around 30-years of growth. The raw timber is then subjected to a modification process as a milled plank or beam using acetic anhydride. This process is called acetylation, which sounds more nefarious than it is. Basically, the pine timbers are processed with a food grade vinegar treatment which chemically modifies the softwood pine to perform better than even some of the best hardwoods by preventing the cells in the wood from being able to absorb water. The result is high performing sustainable lumber with sustainability credentials that exceed those of man-made, intensely resource depleting, and heavily carbon-polluting alternatives.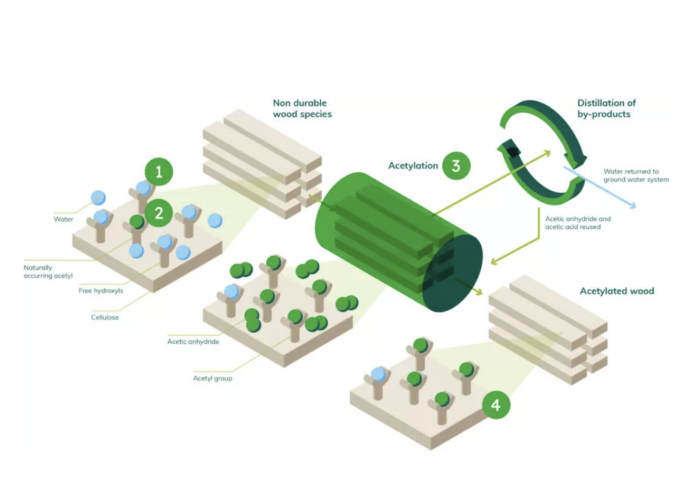 Accoya is a sustainable material choice that helps meet global challenges like climate change. From source to production and through to the end of its life cycle, the sustainability of Accoya comes full circle. Accredited by Forest Stewardship Council® (FSC) and Cradle to Cradle (C2C), Accoya is the only construction material in the world to achieve C2C Platinum Certification™ for Material Health. Being that Accoya is really pine-gone-science it is like all wood, a carbon sink and thus helps combat carbon emissions for a healthier world. It is also a 100% nontoxic material choice which contains no biocides or harmful chemicals, safe for people and pets as well as the planet.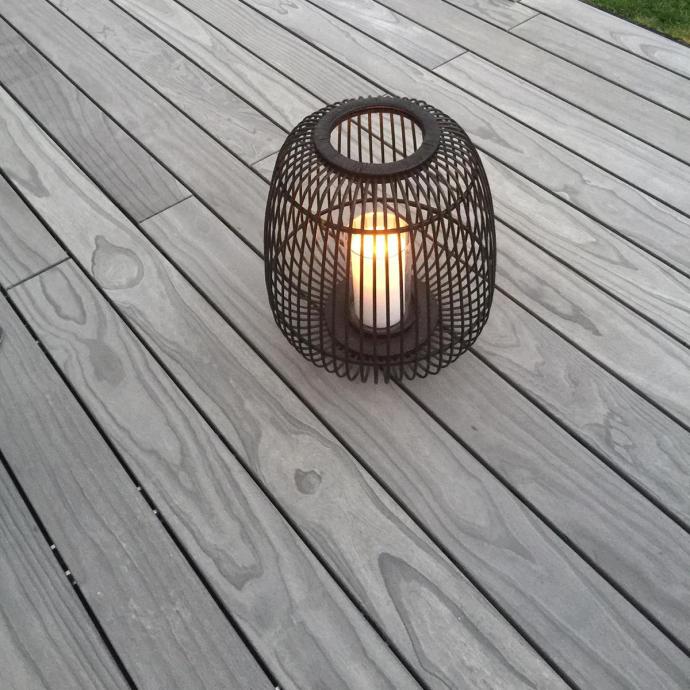 Pioneer Millworks Accoya® Color — Grey Decking starts by going through the same modification process as our other Accoya products, but directly after the acetylation process these decking boards are then immersed in a dye that penetrates the wood to the core with pigment, meaning that any cut ends maintain their color without needing any additional stains or finishes, and the decking surface does not require refinishing throughout its lifecycle.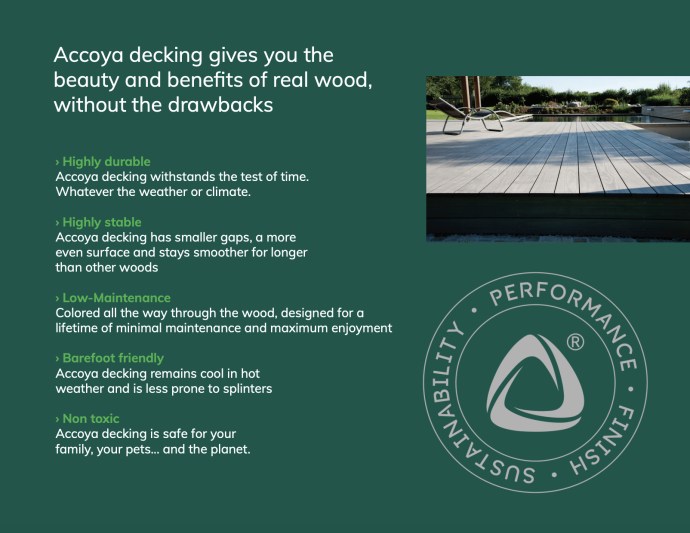 Learn more and order samples: Accoya Color — Sustainable Decking | Pioneermillworks
More Accoya options: Pioneer Millworks Accoya®