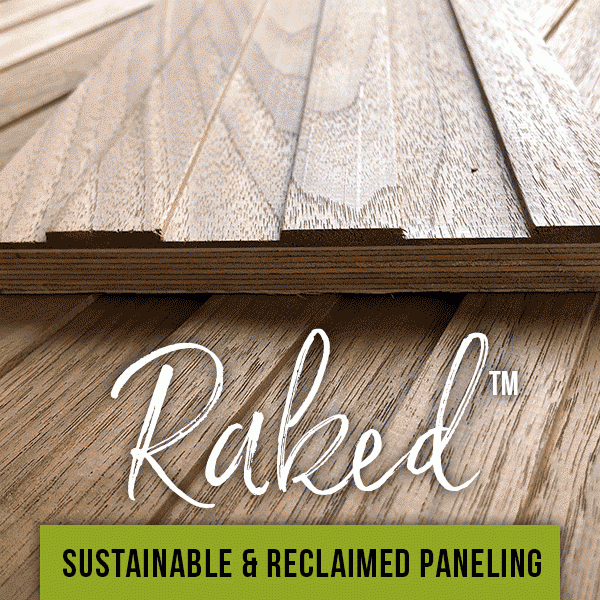 Welcome to Raked™! We're swapping blades and milling dimensional character to the top of a variety of reclaimed and sustainable wood species. This high relief texture yields a crisp, modern pattern well suited for interior walls, ceilings, and wraps.

Our millwork team crafted custom blades for cutting this high relief texture. The milling process reveals the inner bright and clean wood which contrasts with rugged or painted surfaces. On high character or clean bright grades, it yields a crisp, linear pattern well suited for any vertical surface. Our Raked™ texture comes in three different widths: raked™, wide raked™, and random raked™.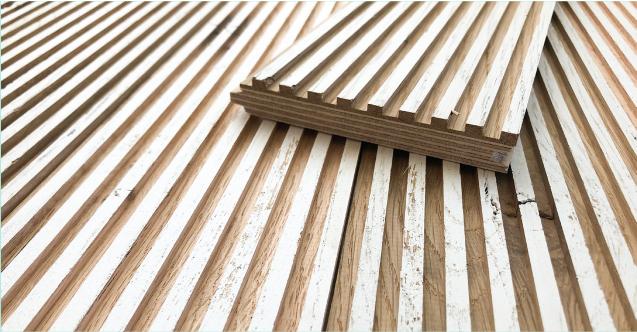 Raked™ on Black & Tan–Tan, painted white

Raked™: The original Raked™ texture, this version features repeating 1/4" wide grooves. Fun when applied to a number of species, we've found that it works especially well on engineered hardwoods such as our Modern Farmhouse Ash, Walnut, and our Black & Tan—Tan Reclaimed Oak, but the options for species and finish are virtually limitless. Planks are milled with a T&G to provide quick and easy installation.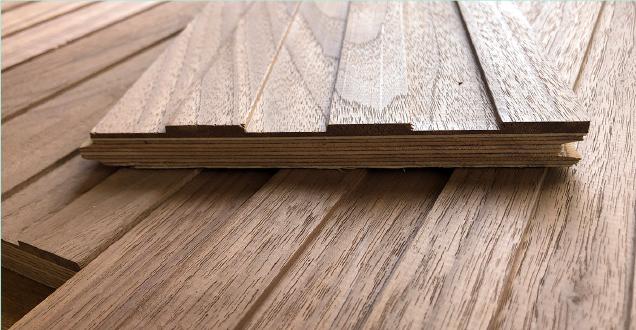 Raked™ Wide on Modern Farmhouse Walnut

Raked™ Wide: showcasing a wider groove, Wide repeats in 1″ grooves (or custom multi-width grooves–ask us!).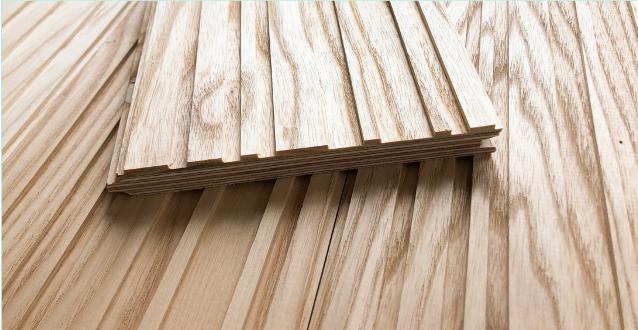 Raked™ Random on Modern Farmhouse Clean Ash

Raked™ Random: Custom multi-width grooves bring new dimension in this version of Raked™.


Working out in a pattern! We love seeing the creative way folks incorporate Raked™ with custom colors or natural finishes, to create additional shapes and patterns. Cutting and aligning at an angle, offset, randomly, incorporating with smooth planks…the possibilities are nearly endless.
Still curious? Chat, email, call, connect with our folks.