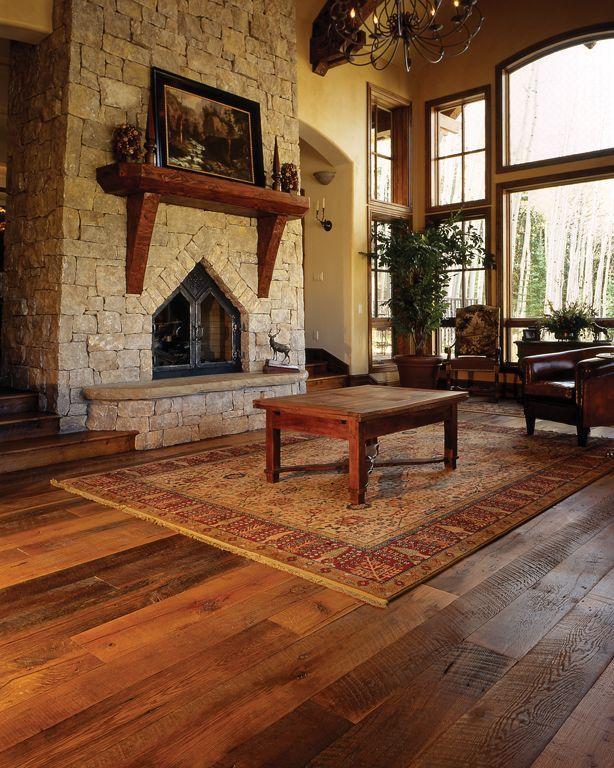 Warm tones, weathered texture—floors that look like they've been in place forever. It's a completely achievable look for a remodel or new build thanks to reclaimed wood. An added bonus: the more rugged floor texture can take the "nails, claws, and heels" of heavy traffic, adding to their texture over time. When finished with a hardwax oil, rugged reclaimed wood floors are easy to touch up should you need to; a little sandpaper, splash of touch up oil, and a cloth to buff.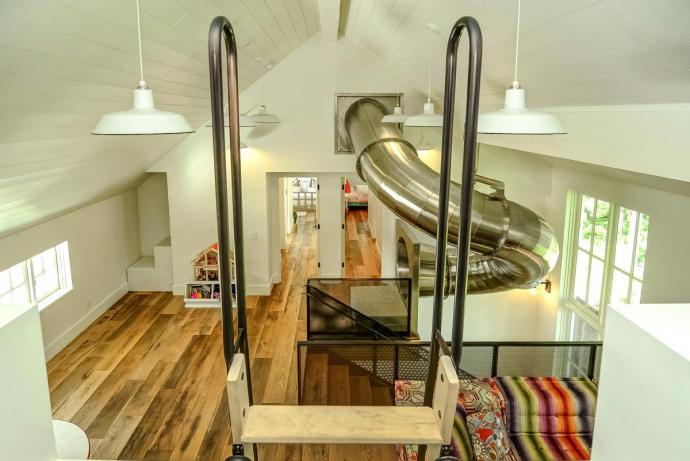 Which is why these options are a lot like a favorite quilt to us, comforting and familiar. We recommend them time and time again to add warmth and casual character to a space. Here are our favorite reclaimed wood flooring options to help you achieve that lived-in look.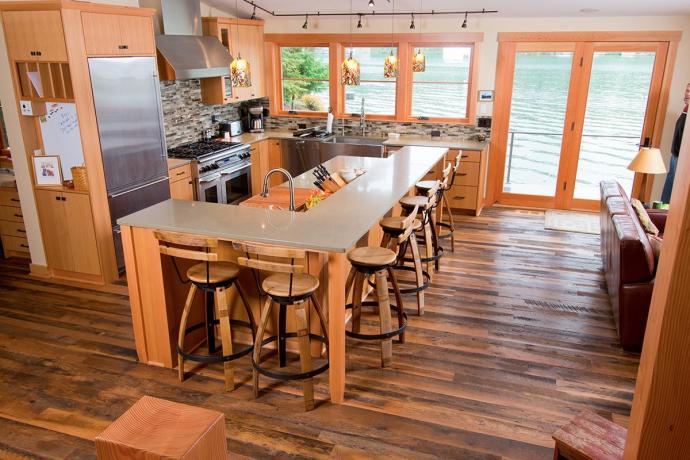 Settlers' Plank
Available in oak, hardwoods mix, and chestnutPioneer Millworks Settlers' Plank is a textured play with American hardwoods. It is often the first go-to for a "lodge" look and feel. Salvaged from agricultural timbers and joists from long-enjoyed structures across the north and southeast, this reclaimed flooring collection gives you enough texture to celebrate the wood's previous life, but not so much that snagging socks would be a worry.
Don't take our word for it. Here's a client of ours making fun work out of a demonstration on their well-loved Settlers' Plank floor.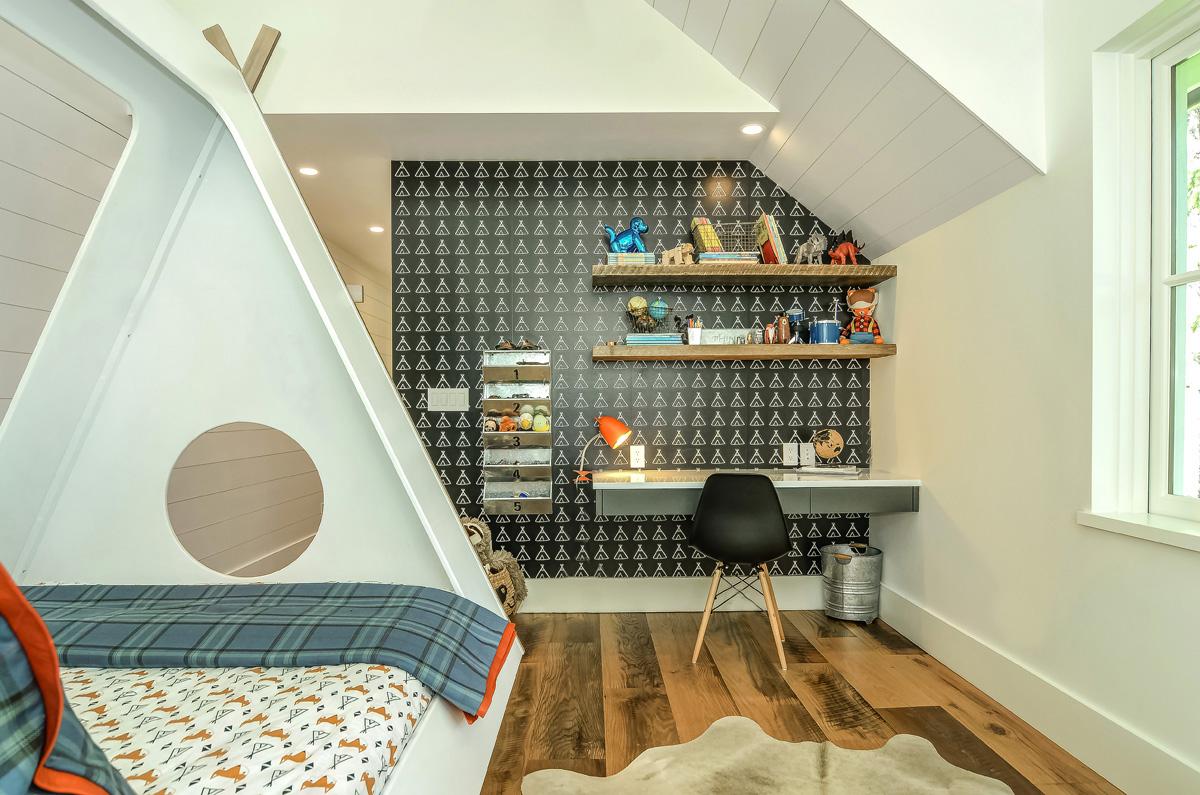 The beauty of Settlers' Plank is its versatility. Finished with a classic oil, the floor's color will deepen bringing a warmth of varying tones. Finished in a clear poly, the floor will celebrate the brighter tones and its textures will be highlighted.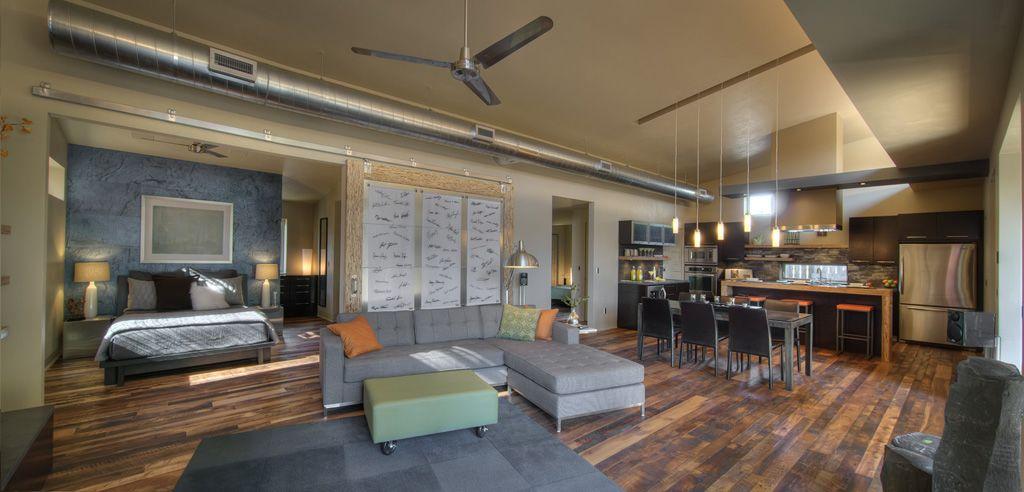 As a standard Settlers' Plank comes in a mix of widths and lengths. Installing the floor takes a bit of artistry, but completely doable for an organized DIYer or professional installer. The varying widths create a patchwork effect that allows the eye to blend the tones and textures together.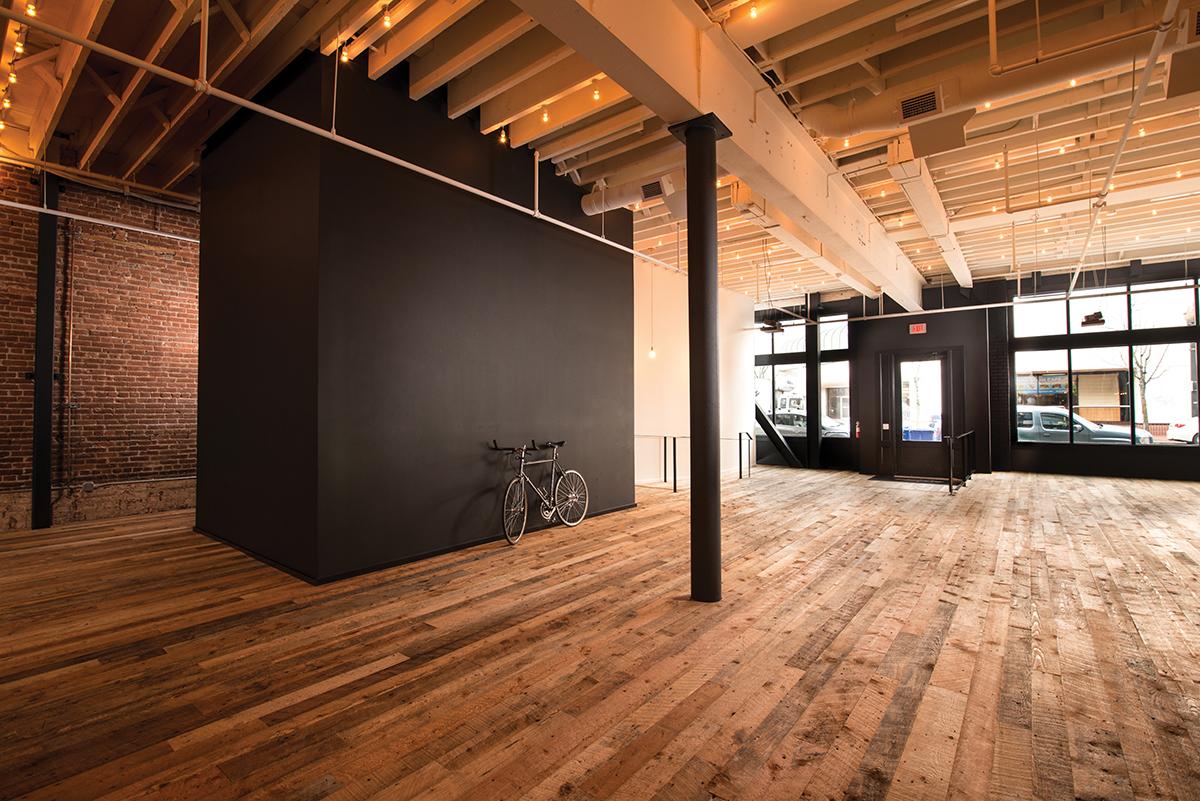 Saw Kissed Granary Douglas Fir
For those that live on the West Coast looking for a local option, our Saw Kissed Granary is made from reclaimed Douglas fir. Available in a consistent 7" or 5" width, the occasional nail holes and ferrous staining give these planks enough character to remind you of its past. We add an applied texture to this floor; we call it "saw kissed" which is to say enough of the blade skirts the wood to add sweeps of rugged texture.
Reclaimed from Pacific Northwest granary structures, this flooring option will continue to age with dings and dents from use. This will add to its charm and when finished with oil, it can take a touch-up sanding and oil buff to ease in any spot that's too aggressive.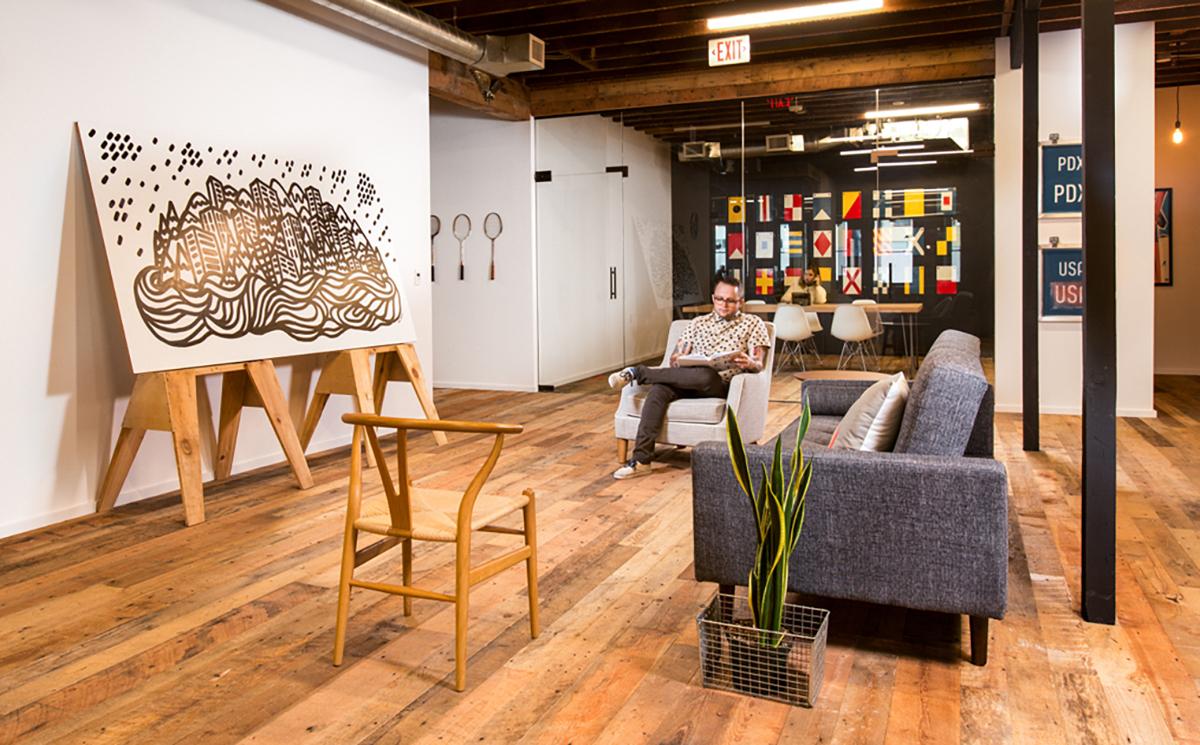 Saw Kissed Granary Douglas fir is a great option for spaces where you'd like the floor to look like it's been there, but also need it to skew modern. It has enough texture to be weathered and its consistent width keeps it modern: think your industrial lofts with large open spaces and big windows. Added bonus, it begins under $10sqft when ordered in quantities over 250 sqft.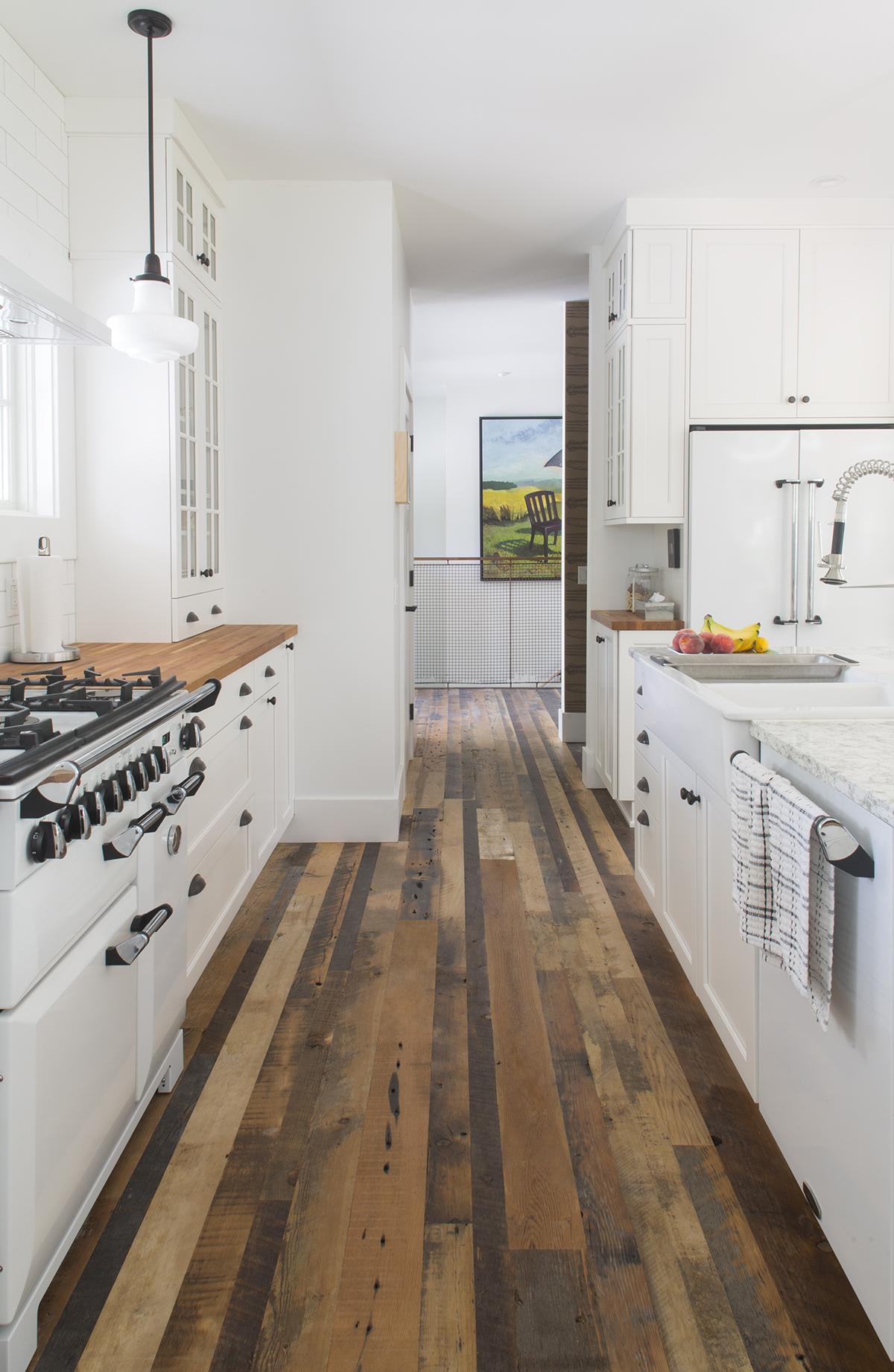 Grandma's Attic
Another softwood option, Grandma's Attic is named for its look. Available up to 10", these wide boards will take any space back in time to rocking chairs and slow, snowy Sunday dinners with a nightcap by a roaring fire.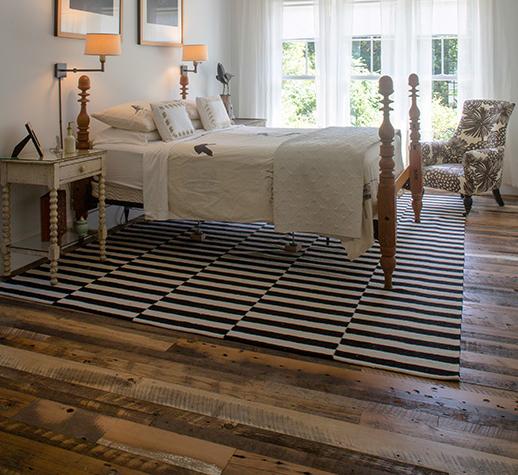 We carefully curate the boards in our Grandma's Attic for patina and then partially plane them to leave much of the texture intact. This gives you an authentic option for when you're aiming for that "been there forever" look.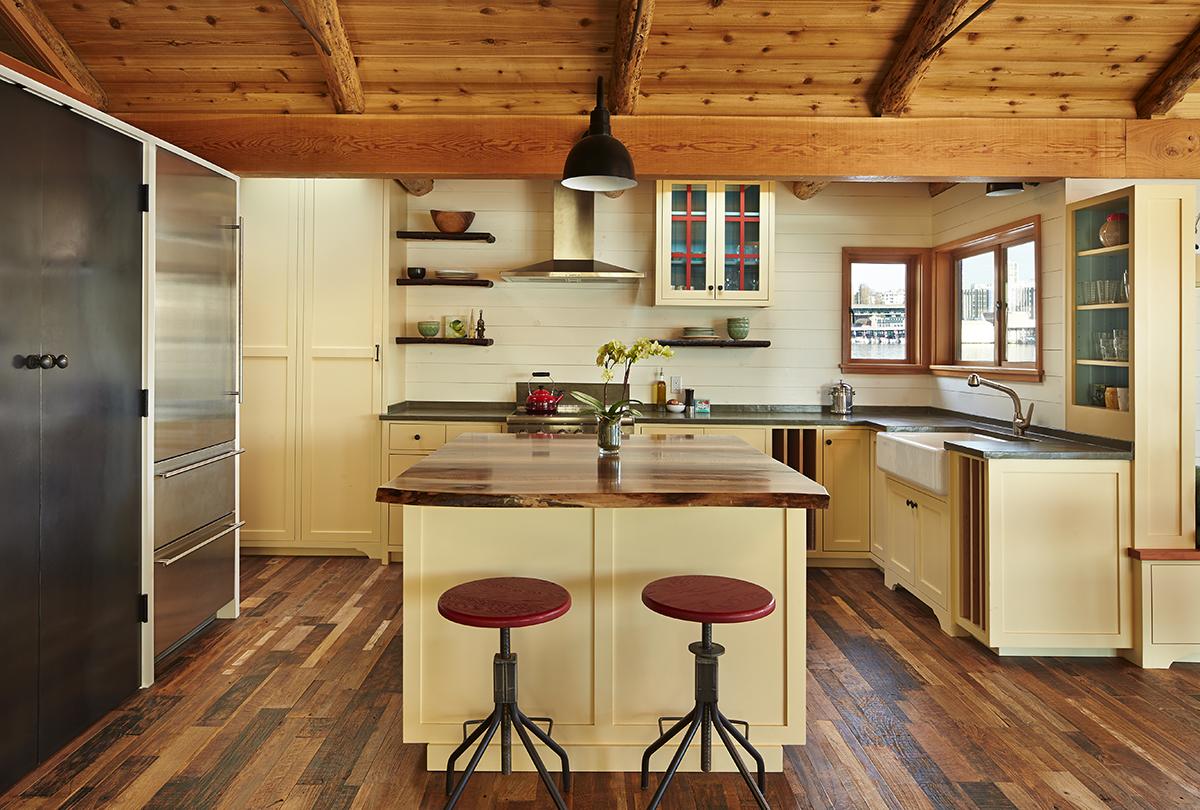 Indonesian Rugged Teak
Perhaps not common to lodges of the past, reclaimed Teak may surprise you. Known for its hardness, Teak is often showcased as smooth & sexy with gold swirls and deep hues. When talking about reclaimed teak, you can also celebrate the worn character from its previous life as industrial building and boat hulls.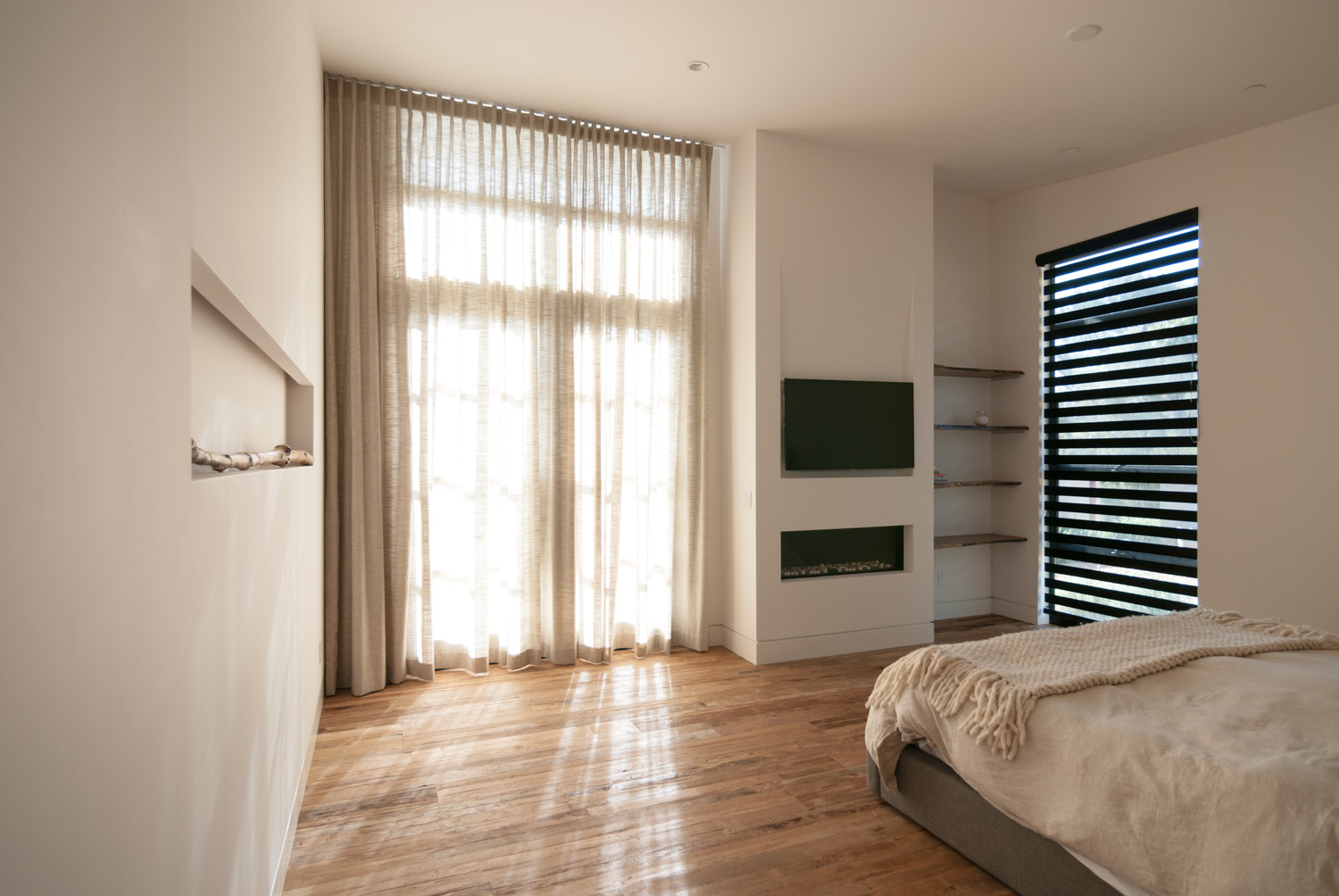 Maintaining in the original texture allows Teak to play casual—bringing its durability and moisture resistance to floors that need to set a comfortable tone. And it takes well to staining, which means you can go barefoot & beach-y with a light hue, or deep & tavern-like with a dark tone.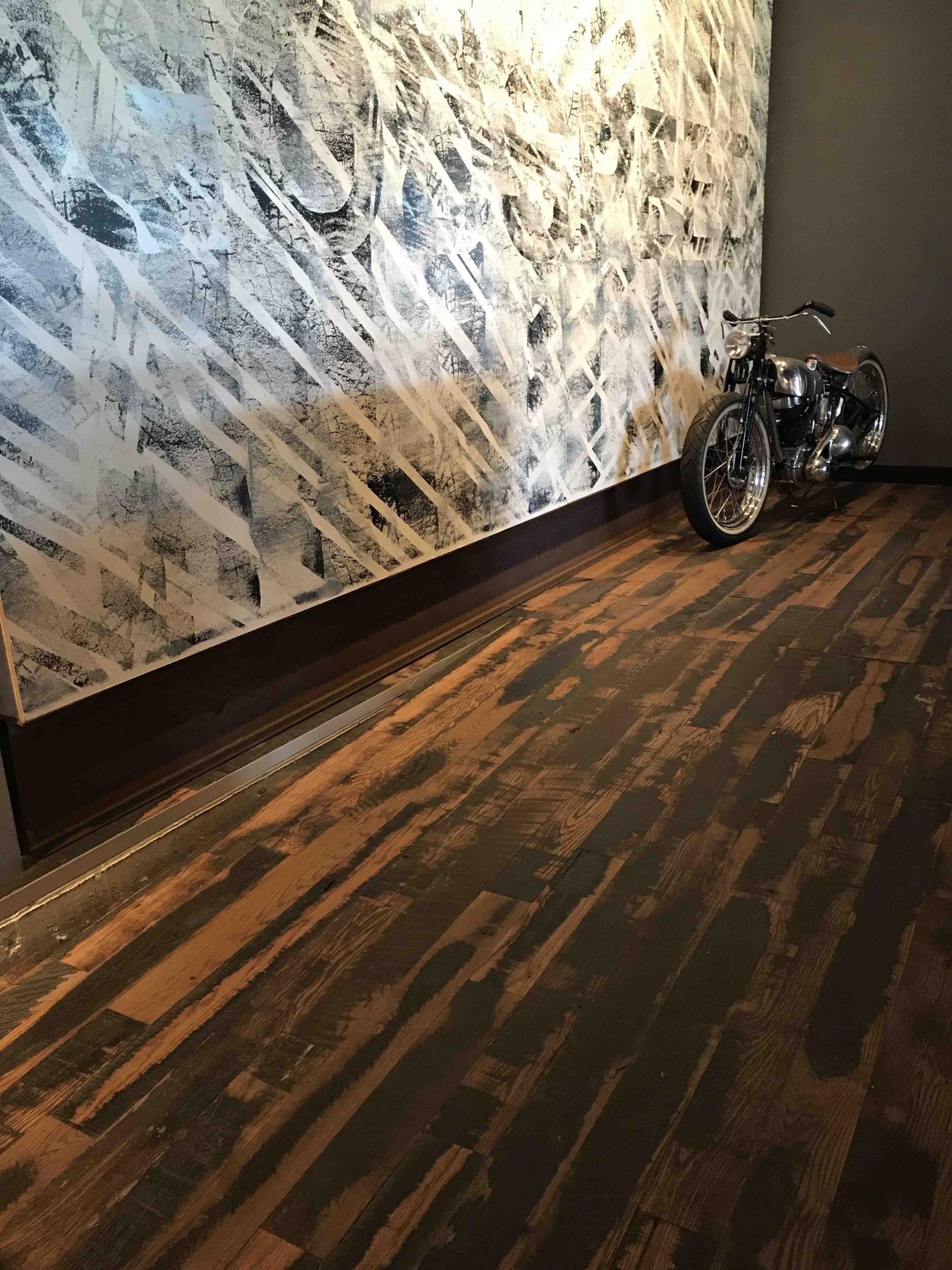 Black & Tan 50/50
For a choice of texture that's more "rock and roll", we have our Black & Tan 50/50 reclaimed Oak. Planed to leave spaces of original black paint intact, this floor is all about contrast.
Originally horse fencing from Kentucky, where the miles of pasture boards are coated with a non-toxic paint in case the Thoroughbreds chew, Black & Tan 50/50 leaves you with a dramatic play of classic golden oak and trendy matte blacks.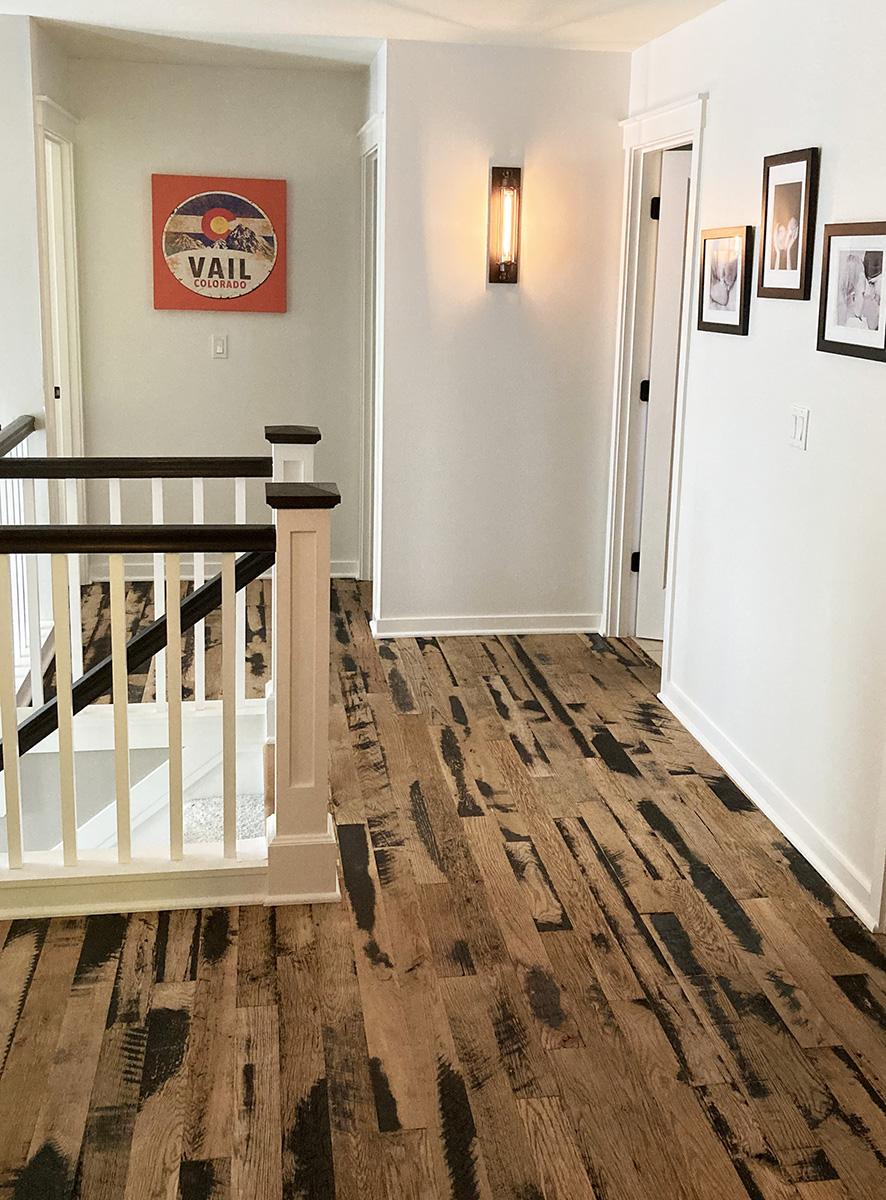 We'll admit that we once thought this option was best suited for the likes of Doc Martin retail or a feature wall in an city bar. But we've since been convinced by the clients of ours who brought it into their homes to play up it's bad-boy vibe and celebrate its character. Finished with an oil/wax the contrasting tones become more muted. Finished with a poly, they're celebrated. Either way, we're fans.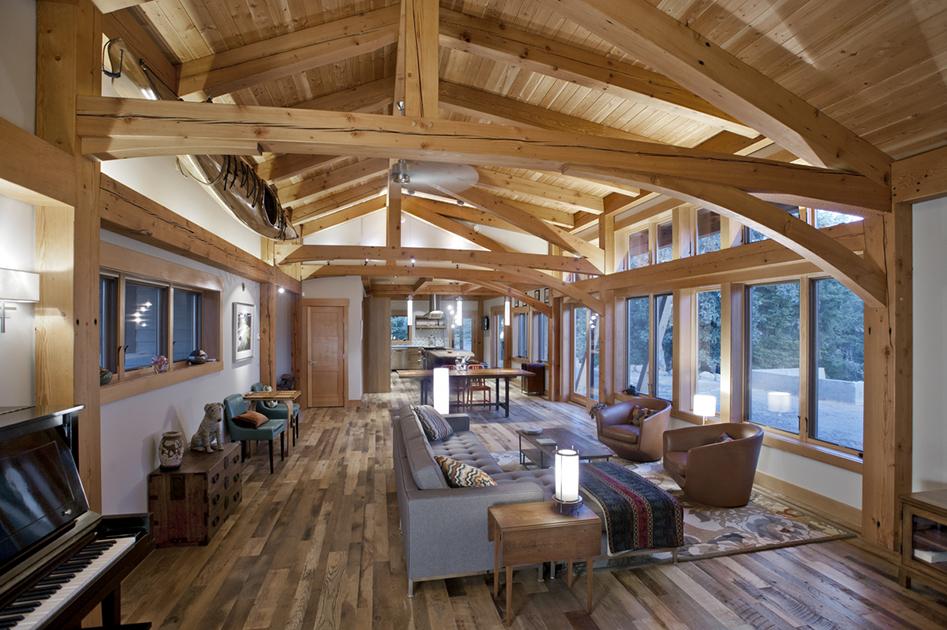 Rugged Reclaimed Wood Floors Give Warmth & Comfort to Any Space
By highlighting the textures inherent to reclaimed material, rugged lines of Reclaimed wood flooring are a great way to achieve that relaxed mountain look. If you're in the market for something more clean-lined, reclaimed wood flooring can take on that challenge too. Read more for our favorite reclaimed and sustainable wood flooring options for modern design.