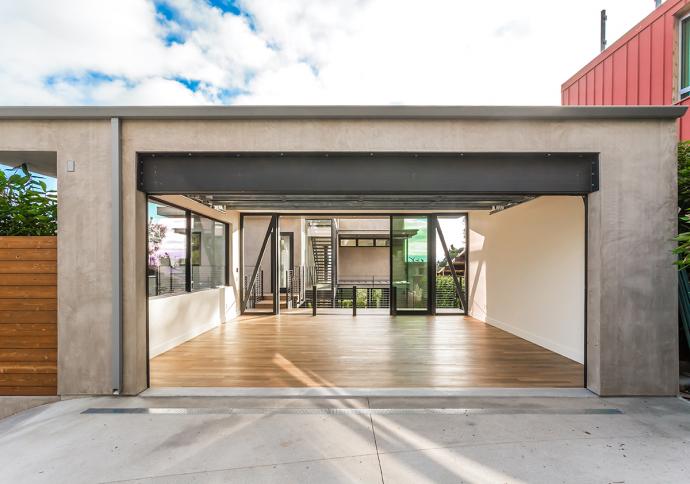 When designing a modern space, wood floors are a staple—offering a neutral palette and warm hue that so often elevates a minimalist environment. Choosing which species to work with can be a challenge as there are many options on the market. Add to that the complexity of texture, width, or finish color and it can be downright overwhelming. So here are three of our favorite wood flooring lines for modern styles to help get you started.
American Gothic Reclaimed Hardwoods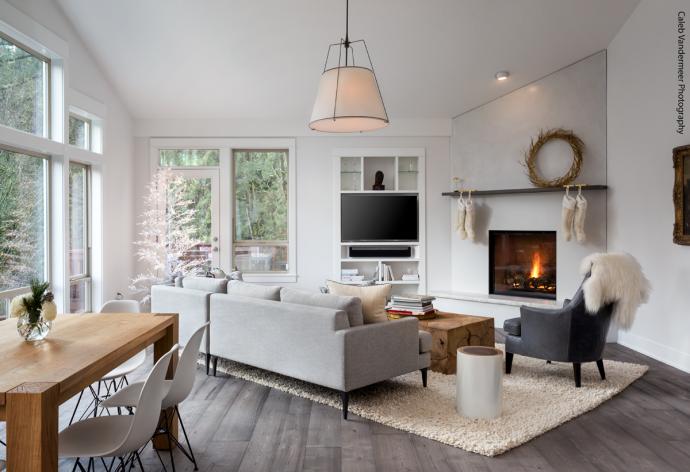 Reclaimed wood is often thought of as the more textured and rugged barnwood that you'll see on flat track doors or accent walls. But the glory of reclaimed material is that inside the timbers that we saw to get that more weathered look is clean, clear wood that fits perfectly into a minimalist palette.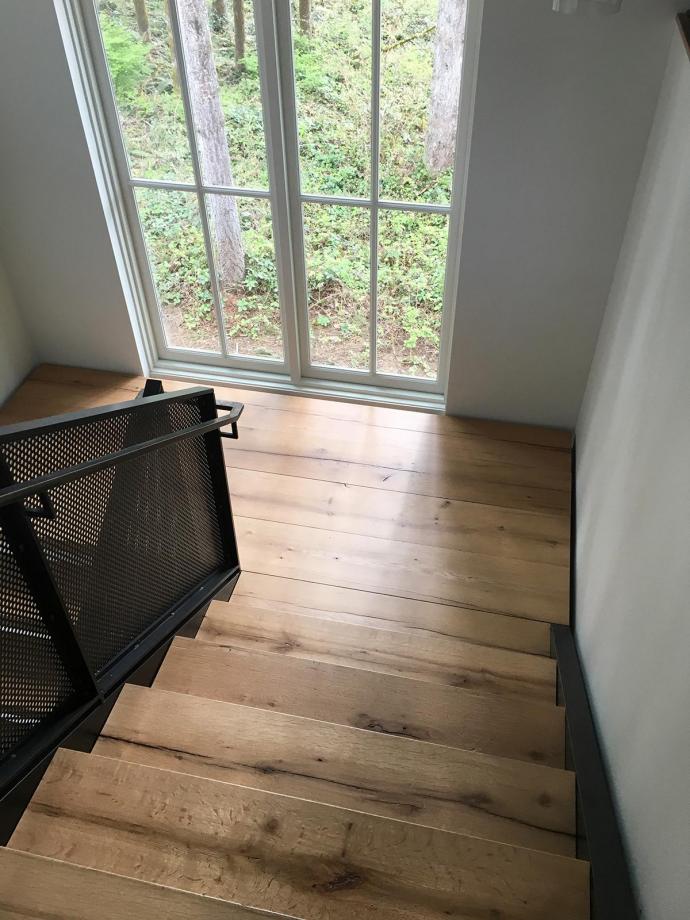 Choosing to use reclaimed wood in a modern style has additional benefits. With the use of these old-growth woods come antique grain patterns and hues. A few species, such as our American Gothic Chestnut have been wiped out over time and are only accessible via reclamation. With any of the reclaimed species comes a story, to tell and to see. Occasional nail holes, ferrus staining, and additional "signs of previous life" as we call it, are markers of the history of where the wood was salvaged from. Our American Gothic line of reclaimed flooring comes in an array of hardwoods: White Oak, Hickory, Ash, Chestnut, and Elm.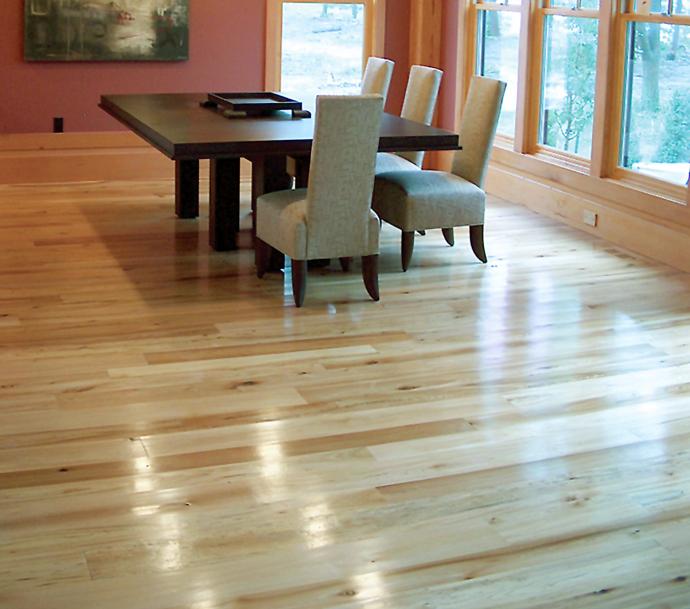 Using reclaimed wood is good for the environment. Trees pull carbon dioxide, a global warming gas, out of the air as they "breathe" and store it as carbon in their fiber. Called carbon sequestering, this process means that when you use wood you've taken the bad carbon dioxide out of the atmosphere and are keeping it from adding to climate change. But that keeping is key—when we burn wood or allow it to rot into the earth, that carbon is released back into the air or soil. Reclaiming wood allows material that would otherwise be thrown away or burned to be used again—extending its life as a carbon sink and doing a soild for our planet.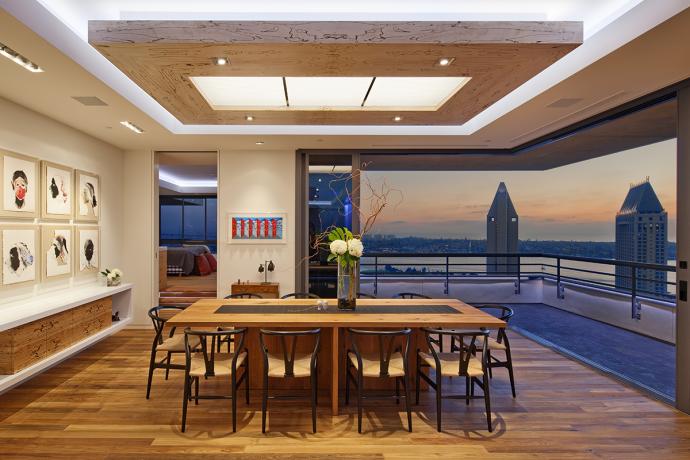 Indonesian Reclaimed Teak
American Hardwoods aren't the only clean option in reclaimed wood for floors. Saved from old buildings and boats in Indonesia, Bright Indonesian Reclaimed Teak is a great option for modern designs.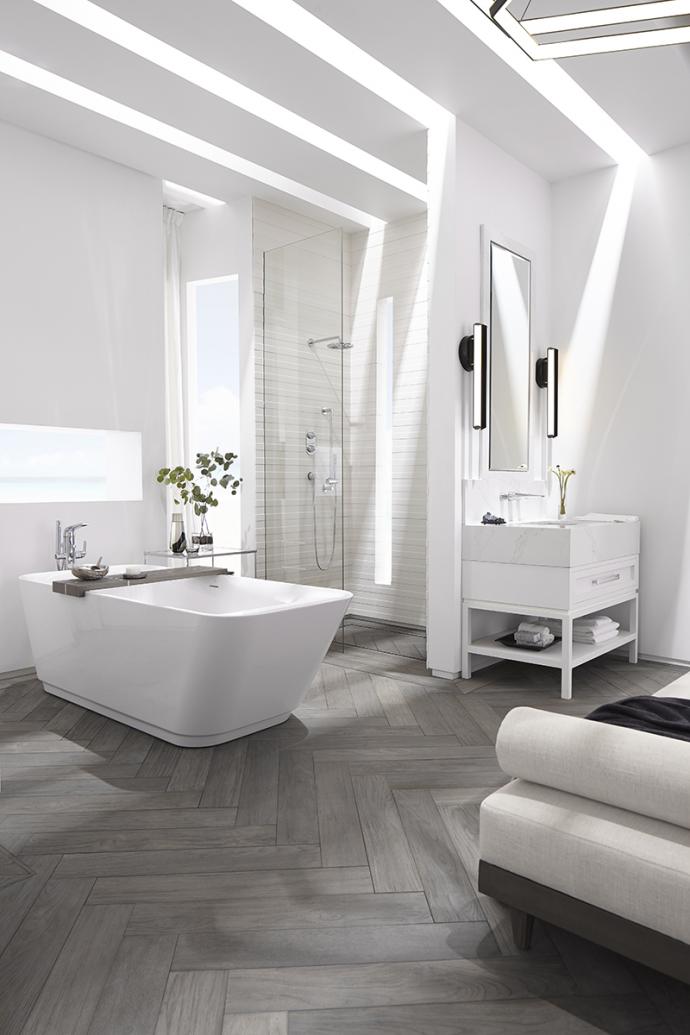 Teak's high concentration of natural oils gives it an edge in areas of humidity like bathrooms, kitchens, and even exteriors. It's also a very durable wood, with a harness rating capable of taking the "claws, paws, and heels" of heavy traffic.
The deep tones of reclaimed Teak, and swirling grains are highlighted when finished with a hardwax oil allowing for a richness that pairs well with mid-century modern aesthetics. Or you can order this floor pre-finished with a lighter color bringing an airy flair.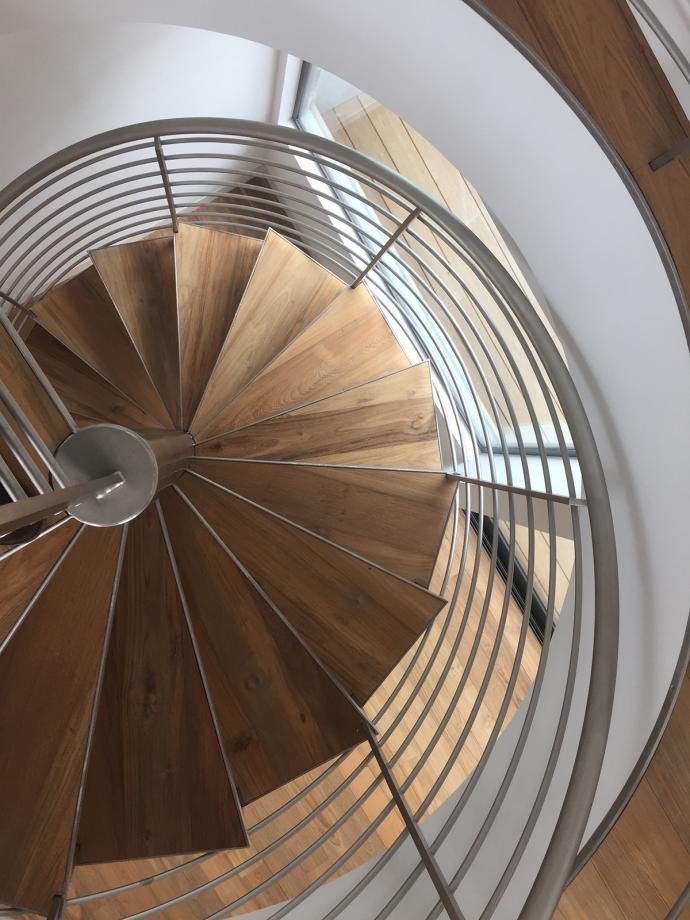 All of our reclaimed teak is FSC® Chain-of-Custody Certified which means the source of its reclamation can be traced. We're careful of our sourcing for this material, bringing it out of ethical mills in Indonesia and not Myanmar. This is the only material that we make outside of the United States. By buying teak through traceable sources, we support growth of safe working conditions, fair wages, and sustainable material sourcing in this developing area. When you purchase Teak from us, you're helping to say "yes!" to ethical industry practices and we like to double the effort by donating 1% of our teak sales to The Borneo Project, which "brings international attention and support to community-led efforts to defend forests, sustainable livelihoods, and human rights in Malaysian Borneo."
Modern Farmhouse Sustainably Harvested Hardwoods
To get a VERY clean and consistent look for your floor, we suggest our Modern Farmhouse hardwood options. This material is fresh-sawn, meaning it comes straight from the forest to our mill and then your floor. It is an earth-friendly option, being FSC-certified or from small family-run farms that practice sustainable forestry. Modern Farmhouse Clean White Oak, Casual White Oak, Rift & Quartered White Oak, Hickory, Ash, Maple, or Walnut give you access to new wood while still being green.
These hardwood flooring options take well to color. In the case of Modern Farmhouse Ash, for example, you can choose from 9 hues ranging from Scandinavian white to minimalist black. Pre-finishing your floor makes installation a breeze and assures that you love the tone before its nailed or glued down.
A Modern Farmhouse floor, like most of our flooring options, comes both solid and engineered. Engineered hardwood flooring can be particularly useful if you're installing over a concrete slab or in places with changes in humidity, like basements. A formaldehyde-free low-VOC glue and a red-list free 9 ply FSC-Certified Baltic birch plywood bring stability to an engineered floor. Our generous 4mm hardwood wear-layer gives ample wear and a chance for refinishing should you need it down the line. It also stretches some more hard-to-get species like Walnut or reclaimed American Chestnut.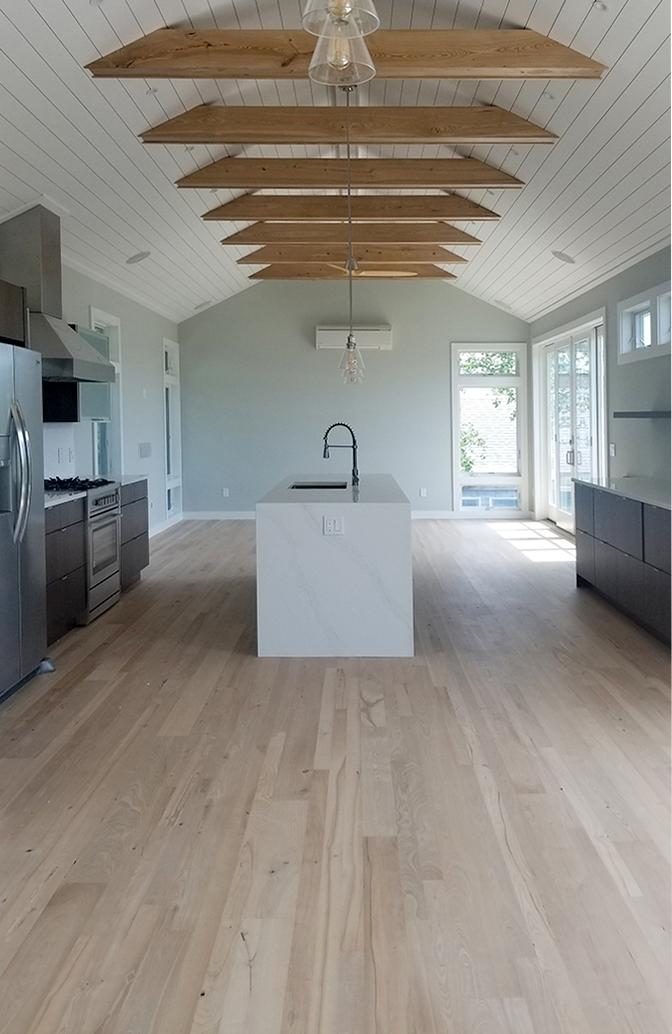 When thinking about flooring in your design, consider wood flooring alongside tile, stone or concrete. Wood flooring brings a warmth to modern spaces and a natural element to a minimalist environment. Choosing any one of our reclaimed and sustainable wood flooring lines also gives you a floor that's healthy for the planet, your community, and your family.