With the help of some demolition friends, we were able to reclaim over 100,000 feet of old wood from the original Drew Furniture Company factory in North Wilkesboro, NC. We'll give this old, often overlooked wood, new life as solid and engineered flooring, timber frames, custom cabinetry, furniture, fixtures, and millwork.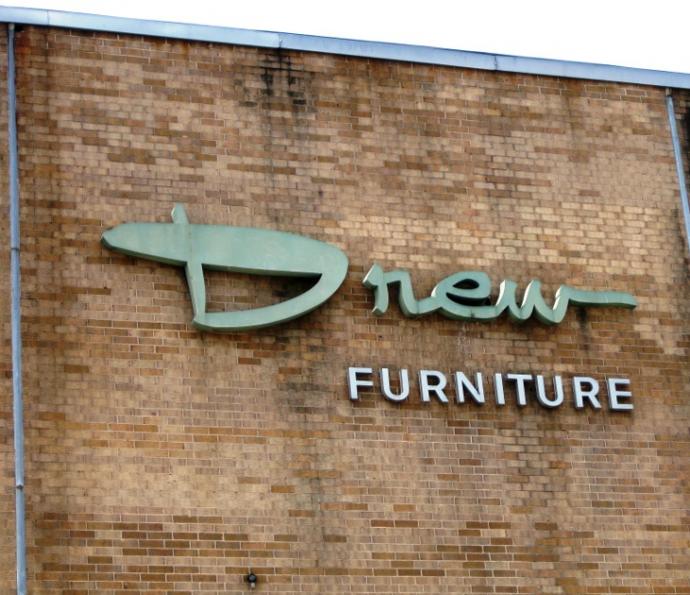 With the furniture factory out of use and falling into disrepair, destruction of building began. Some materials ended their journey in landfills or grinders, while we rescued 70,000 board feet of timbers, 80,000 square feet of flooring, and 80,000 square feet of sub-floor material. Some of the reclaimed square oak timbers are as large as 8"x16". A mixture of flooring species was salvaged including oak, hickory, and maple. Much of the flooring has no paint, which is unusual for a structure of this age. The board widths vary from 2.25" and 3.25" while the original oak sub-floor offered wider 4" to 8" planks.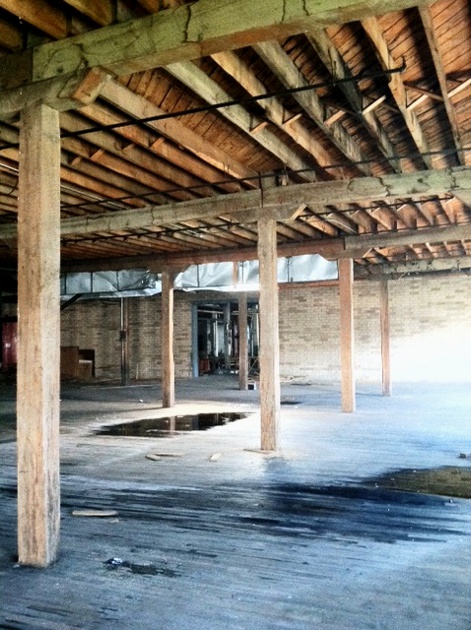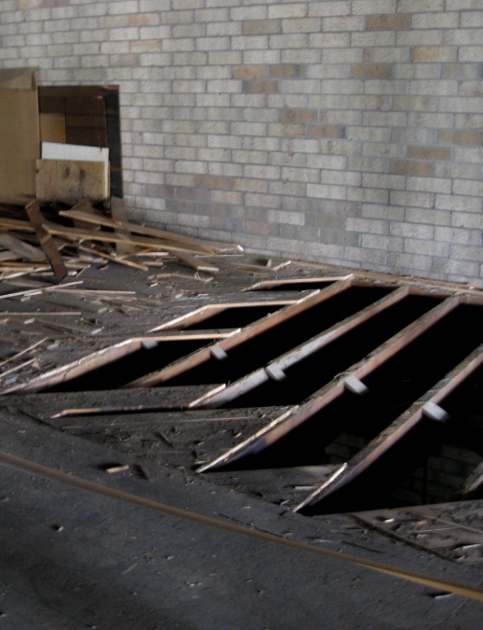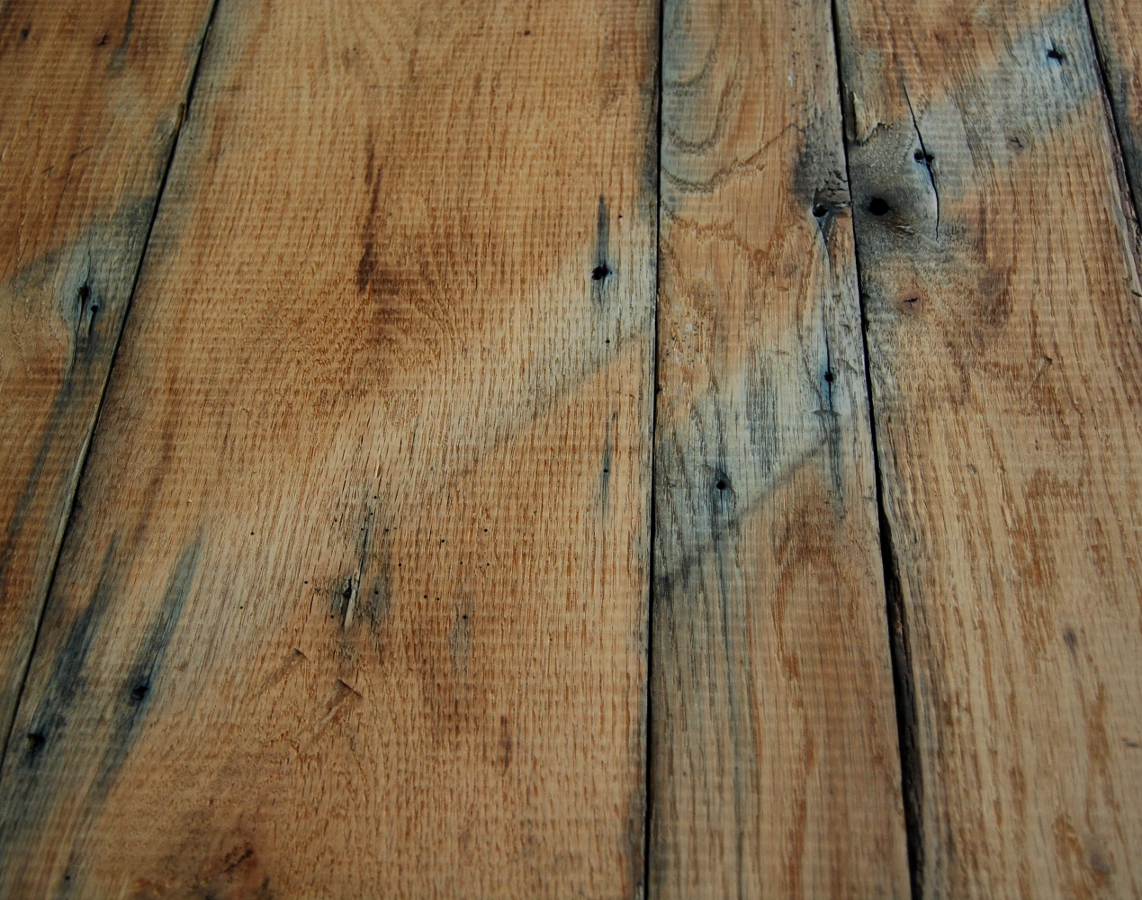 (Above: Inside the factory it is evident that demolition is the best course of action. Center and right: The reclaimed oak sub-flooring shows its character and beauty. Ferrous staining from old nails combines with lighter diagonal patina marks from where the boards sat against floor joists for decades.)
"If we stop and think about the history of this wood, we begin to see why it's so prized: the timbers and flooring were cut in the 1900s from trees that probably started to grow in the 1700s. Now, after decades supporting this factory, the wood will begin a new life as eco-friendly flooring, furniture, and more for homes and businesses," states Jered Slusser, our wood expert.
 
American made furniture was big business in the mid 1900's. Founded in 1927, Drew Furniture Company merged with American Furniture Company in 1970 to become American Drew. With four factories in North Wilkesboro, North Carolina dating back to 1928, the well-established manufacturers had combined sales of about $15 million with over 19,000 employees. They produced mainstream bedroom, dining room, and occasional furniture through the 1990's.
 
To date, Pioneer Millworks has saved over 20 million board feet of antique wood from landfills or other wasteful disposal methods. "The wood is valued for its grain pattern, durability, deep patina, and incredible character. And more often than not, the wood will show signs of its previous life with ferrous staining from nails or bolts, insect trails, and old joinery notches," continues Slusser.