Spanning across hundreds of miles of American history, the land better known as "the Great Plains" creates the backdrop for our American Prairie name. From as far north as the Dakotas, to the flatlands of Kansas and Oklahoma, the sequestered land of the quintessential Mid-Western states of America, home to the legends and history as unique and weathered as the agricultural barns, farmhouses, corrals, and fences that dot their landscape. Visions of farmers and ranchers quenching their wanderlust to find more, see more and create anew.  Our Pioneer Millworks story follows a similar path to those that had the urge to, as Horace Greeley said, "Go West, young man". Founded in Upstate New York, surrounded by fertile farmlands and bountiful lakes, we trekked West in the dusty footprints of Lewis and Clark to create new opportunities in Oregon. Our own personal Manifest Destiny to spread the agrarian traditions of the East, creating opportunities to save barns, farmhouses, and agricultural structures from inevitable decay and repurpose them into sustainable interior and exterior siding, paneling, flooring, and anything else the mind could imagine.
The epicenter of the reclaimed and upcycling trend is working with rescued barn wood. Known for its rugged texture and irregular patterns and patina, reclaimed barn wood and farmhouse siding offers a bit of the old, to dress up the new. This isn't your ordinary DIY pallet walls or grabbing some barn wood for sale from the local salvage yard. While there have been spikes in popularity in cheap reclaimed wood, we didn't just stop at barns. Determined to do more towards working to preserve and restore the lifeblood of the American Prairie, we've partnered with groups like Restore Oregon, The New York State Barn Coalition, and the National Barn Alliance to not only recover and repurpose agricultural structures but to support these groups in maintaining usable structures. Repurposing reclaimed wood from agricultural fencing and other structures from across the American landscape, buildings with as much history as the land they were built on many years ago.
These centuries-old beams and planks harken back to the many years of life they have endured. Each piece with its own aged patina, wormholes, and saw marks, burnt by the sun and often showing hand-hewn cuts and assorted nail holes that remain as a symbolic look into the life that once existed, long before the selfies and social media posts that their reclaimed projects will soon adorn.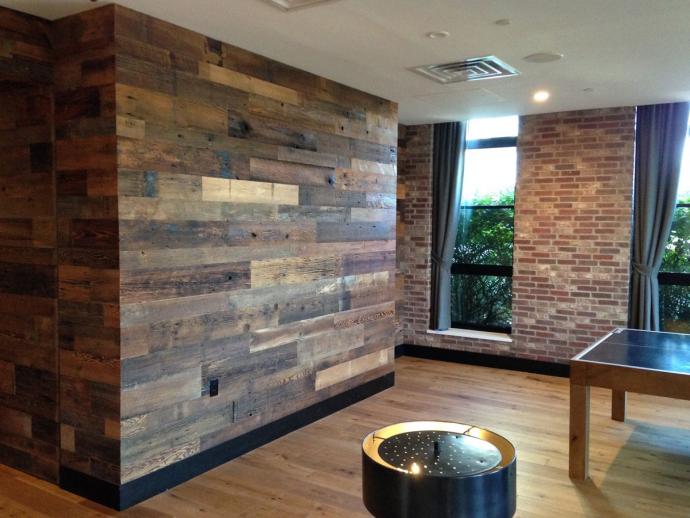 Providing a perfect blend of rough-textured character, you'll find that the American Prairie collection offers not just your traditional warmed earth tones, but also some muted shades of cool greys and mid-tone charcoals that have basked in the UV-rays of the sun and worn over time from the elements of Mother Nature.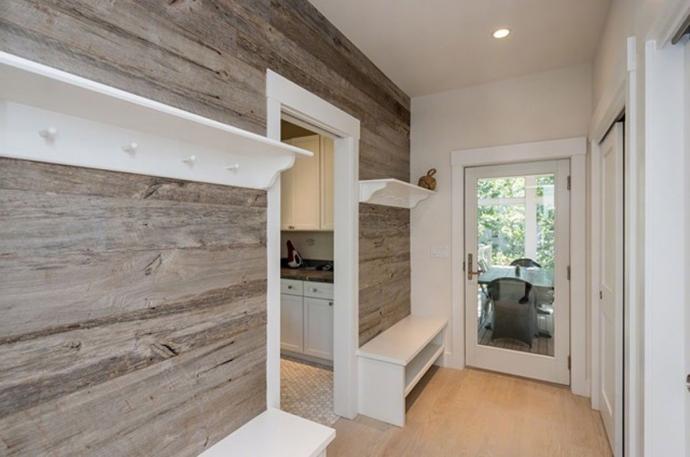 For those feeling even more adventurous, our Taphouse collection features both the brown board and weathered grey—giving the overall look a best of both worlds appeal. Incorporating both the warm and cool tones further enhances the vast differences in each piece of wood and their unique spectrum of aging and texture.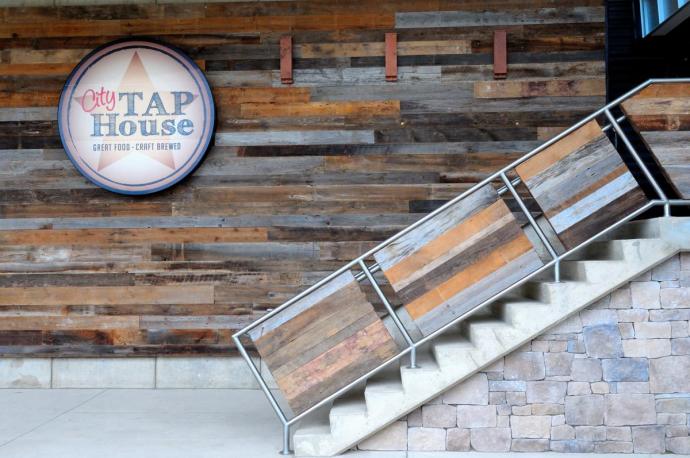 The American Prairie line is also available in a collection of original and faux painted selections. From the iconic Red barns of the Northeast and Midwest, dating back to the 1800s, to the whitewashing of farmhouses and barns in Colonial days, we've seen a number of different colors and variety in our reclaimed barn wood finds. Whether your preference is the original distressed colors or a specific tone for your DIY restoration project, you can let your imagination run wild with our customizable faux painted possibilities.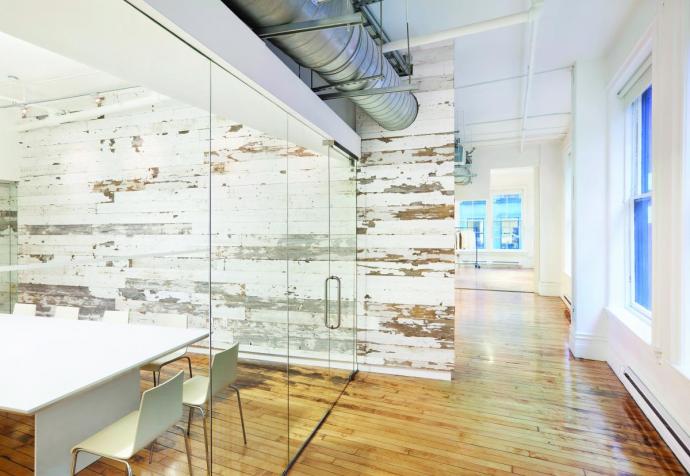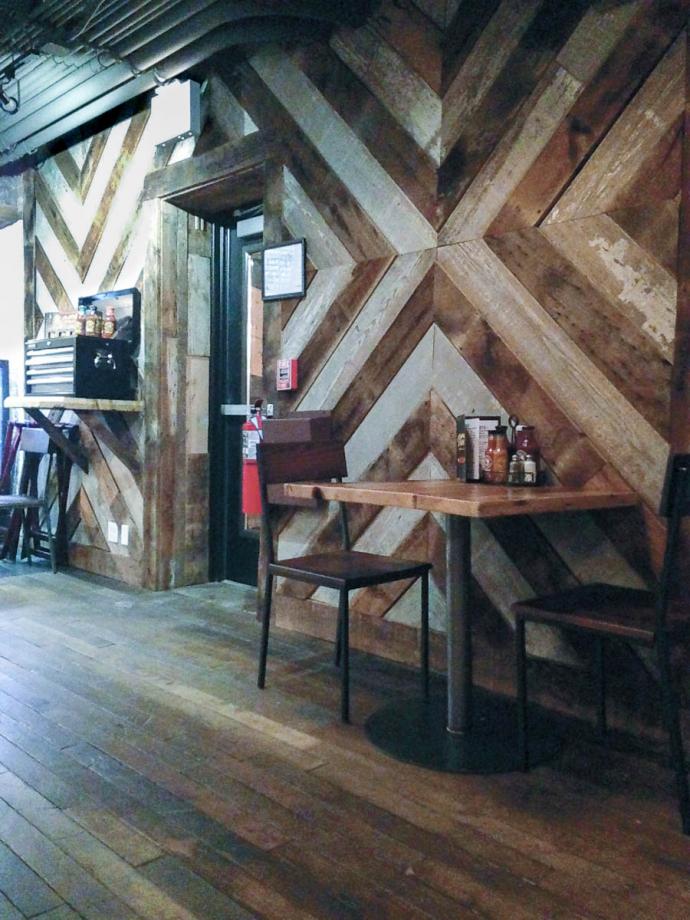 Just like there was more to the people of Mid-West and flat-land states than just farmers, we created the American Prairie line of products to be as original and multi-faceted as the buildings and structures that carved a path through the landscape of our country. The memoirs of our past talked of creators, inventors, hard-working, gritty individuals that painstakingly poured their blood, sweat, and tears into crafting life out of the elements and land around them. Surrounded by family and simpler times, the buildings and structures that they left behind reward us with a roughhewn allure and modestly enrich our designs.
Our American Prairie products are not just a sustainable and versatile option for interior design, but also offer a low maintenance option for exterior siding. Able to withstand years of Mother Nature's harshest conditions and providing your home or building with a tough and environmentally friendly alternative to more modern siding options. We even outlined a few tips on our siding options that you can check out here.

When "restore" and "reclaimed" became buzzwords in the design industry, people started looking for options that would bring them closer to the homespun charm of the country, without compromising their modern urban designs. Incorporating barn wood into large farmhouse kitchen projects or creating a rugged and weathered look to dens and man caves, using reclaimed wood as statement walls or ceiling designs. Tongue and groove planked walls featuring rich warm tones, or even a custom shiplap wall that enhances an en-suite bath remodel. With the rise in need for home offices and an increased desire for biophilic design features, adding the naturally weathered look of reclaimed and recycled wood embraces the new while holding on to the past, in a way that doesn't further add to the ongoing climate crisis we face. Incorporating elements of natural wood and the outdoors to your inside space, without harming the world around us.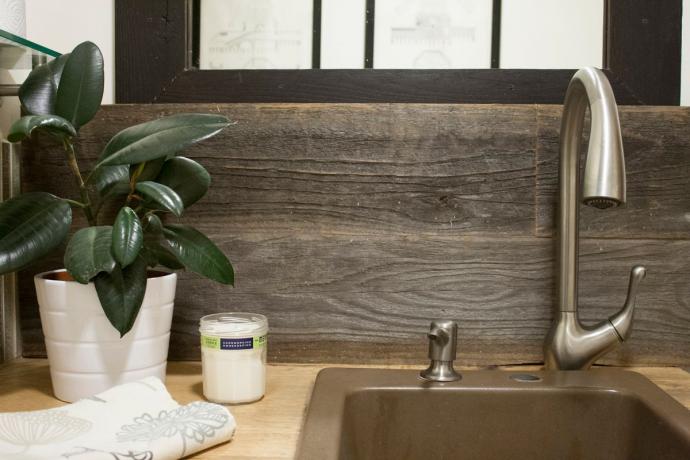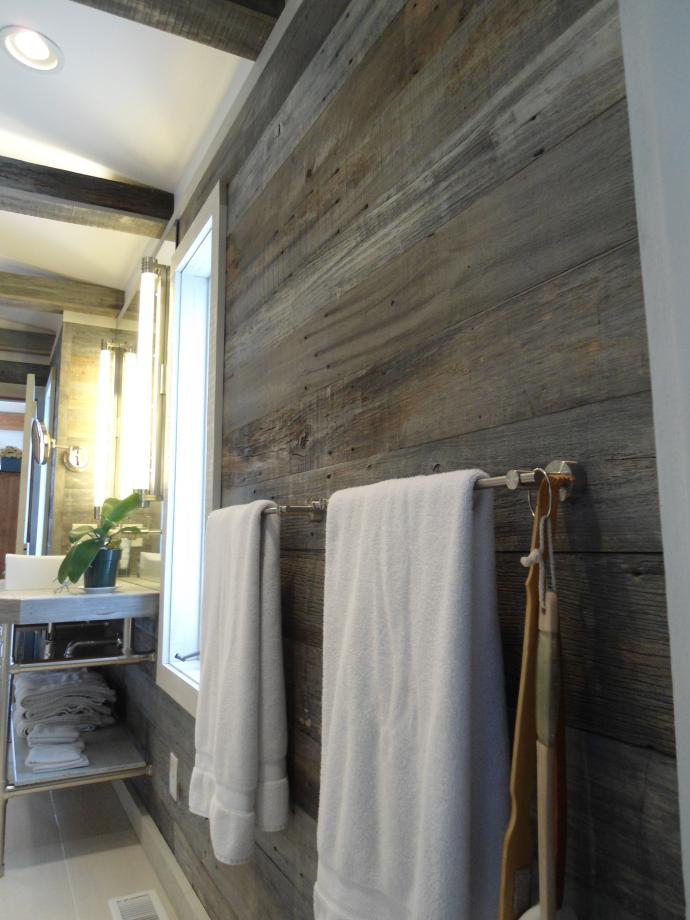 Capable of being hung in vertical or horizontal installation, and available in a variety of custom painted creations, the American Prairie collection is as vast and original as the tradition and mystique it holds within its DNA.