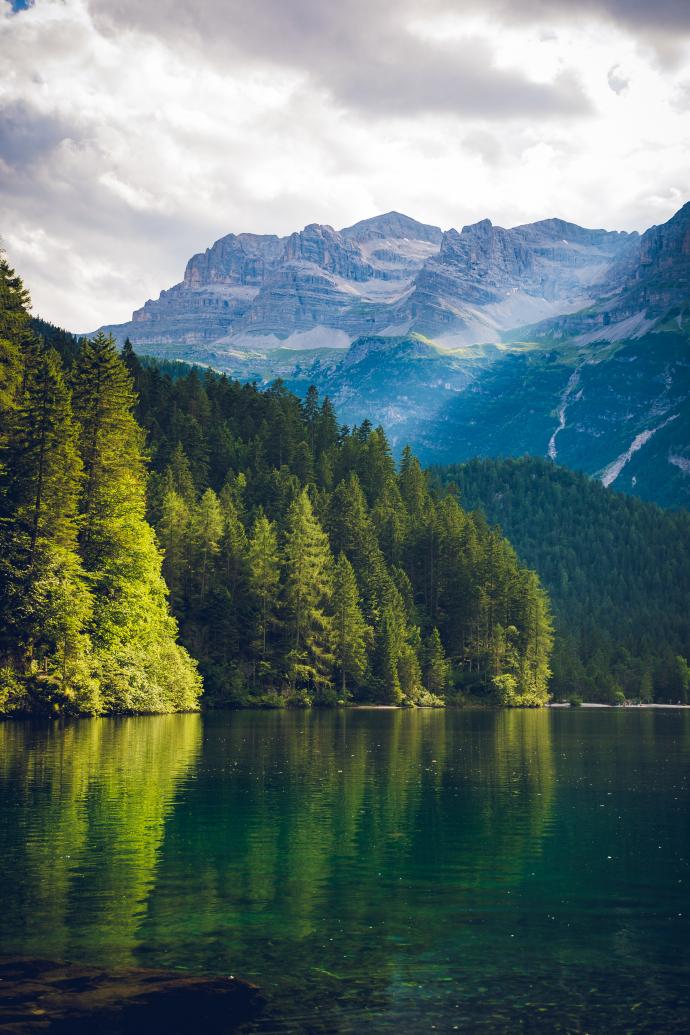 Douglas fir (Pseudotsuga menziesii) is easily one of the most impressive tree species indigenous to North America. Ranging from 70-350 foot tall, the trees are known for their elegant beauty and distinctive grain pattern. The exceptionally strong timbers are highly sought after for building construction, boats, and aircrafts. In fact, the USS Constitution's masts, originally white pine, were replaced with 100% Douglas fir.
The name Douglas fir itself has a complex history and is somewhat misleading. Turns out it isn't truly a "fir". This misnomer is an evergreen conifer species in the Pine family, not a genus Abies, as are true firs. The roughly three species that make up the genus (coast Douglas fir P.menziessii var. menziesii, Rocky Mountain Douglas fir P. menziesii var. glauca and Mexican Douglas fir menziesii car. lindleyana) range from the Pacific Northwest through the coastal and Rocky Mountains down into parts of northern Mexico.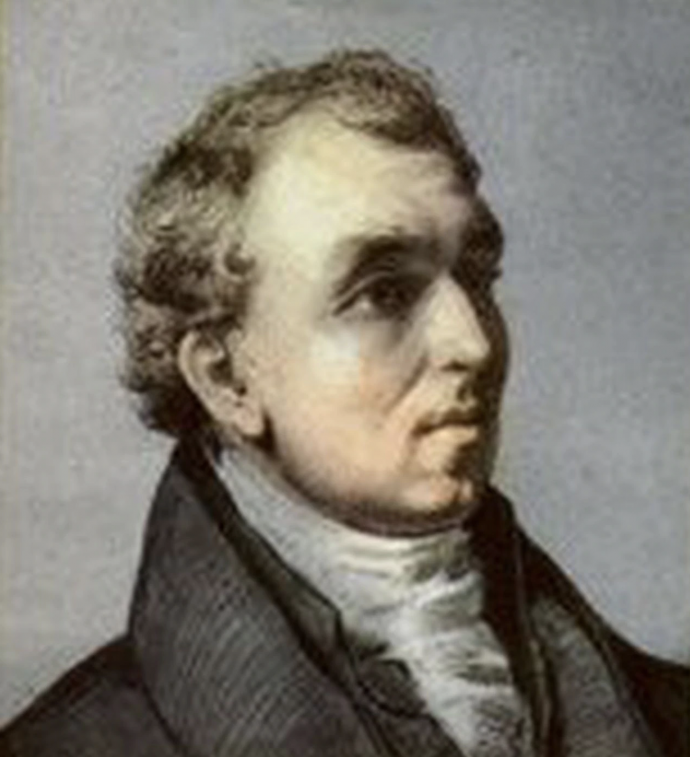 "[The tree is] one of the most striking and truly graceful objects in nature." - David Douglas
The story of how Douglas fir got its name in the early 1820's, is something of a sordid tale and begins with namesake Scottish botanist David Douglas who helped pave the way for the global botanical explorations that would define much the Victorian era. David Douglas started his career as a gardener for the Earl of Mansfield. The famed Garden Director and Professor of Botany at Glasgow University, William Jackson Hooker, took Douglas on his first expeditions as a youth, and formally recommended him to the Horticulture Society of London. The Horticulture Society would then go on to finance many of the plant-hunting expeditions that would define Douglas's brief but prolific career.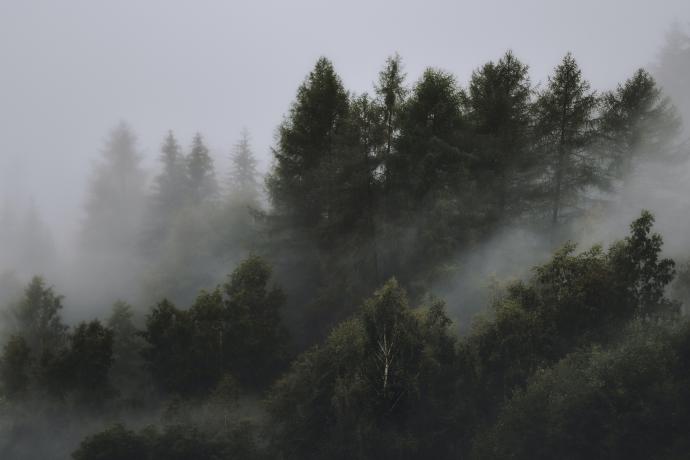 David Douglas embarked on a number of wildly successful botanical and mountaineering expeditions to the Pacific Northwest, California, and Hawaii from 1823 until his untimely death in 1834 at the age of 35. It was during his epic trip to the Pacific Northwest in 1827 where he introduced Douglas fir, along with a number of other species, into cultivation that revolutionized the British timber industry. Altogether Douglas brought roughly 240 different species of plants to Britain during his career, and although it is his namesake that has had the most prominent impact on history and industry, it is not without controversy.
The tree was actually first documented by Scottish physician and rival naturalist Archibald Menzies on Vancouver Island in 1791, whose name is credited in the scientific epithet Pseudotsuga menziesii that typically follows Douglas fir. Though quite a bit older than Douglas, Menzies career mirrored that of David Douglas in many ways. Menzies, who was a member of the successful Vancouver Expedition, also discovered and had a number of different plant species named after him contributing greatly to the world of botany. The legacy of both men would intersect in history once again when Menzies became the first European recorded to reach the summit of Mauna Loa volcano in Hawaii. The second? David Douglas.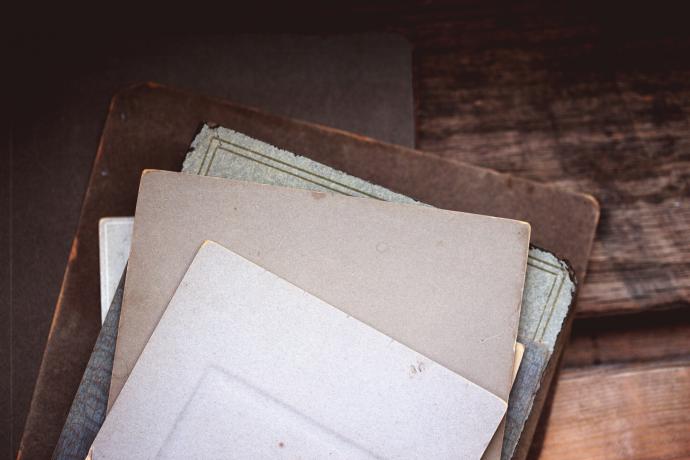 It was on his final expedition in 1834 where Douglas met an unexpected and storied end. Intending to spend three months of winter on the island of Hawaii, a common stop over point for expeditions to the Pacific Northwest at the time, he died tragically after falling into a pit trap while climbing Mauna Kea where he was mauled to death by a bull that had been placed at the bottom of the man trap.
It was suspected that Englishman Edward "Ned" Gurney, an escaped convict who lived on the island, was to blame for Douglas' death. It was Gurney who delivered the body of Douglas to local authorities, suspiciously carrying less money than Douglas was believed to have possessed at the time. No evidence was ever found to refute Gurney's account of events or conclusively determine exactly what happened to David Douglas*.
*It is here that I offer my own theory, though I can find no evidence to support this, that it was none other than Dr. Archibald Menzies who set the trap and lured Douglas up the mountain. A true Bond villain; elevating this story of Victorian-era botanical expeditions to that of Hollywood adventure. Did you know the history of plants was so intriguing and devious? For a more lyrical adventure, told from the feminine point of view, Elizabeth Gilbert's fiction The Signature of All Things will give you a taste of the jiggery-pokery of the botany race of the 1800's.
But the story of David Douglas does not end here. Though Douglas was buried in a common grave without maker in Honolulu, in 1856 a small group of Douglas fir trees were planted on the spot where David Douglass died, known as the "Doctor's Pit", along with a monument in his honor.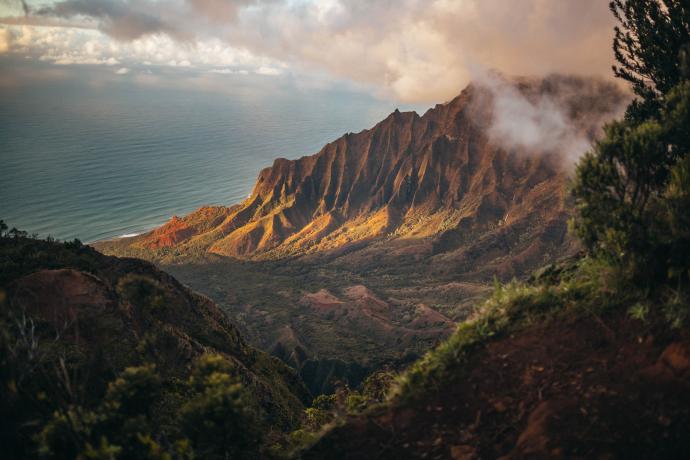 Douglas fir is one of the most enduring and important lumber species indigenous to western North America and has been introduced throughout the world, most notably in England, as a stable, fast growing timber source because of David Douglas. In American history Douglas fir contributed to the western expansion of the 1800's as it was widely used for railroad ties and telegraph poles before and after the civil war. During WWI & WWII the timbers were used extensively in military housing, shelters and as combat items such as the rails of stretchers that carried injured solders away from battlefields. Familiar to most U.S. households as seasonal Christmas Trees, Douglas fir makes up nearly half of all holiday tree sales because of its classic shape and soft, hearty needles.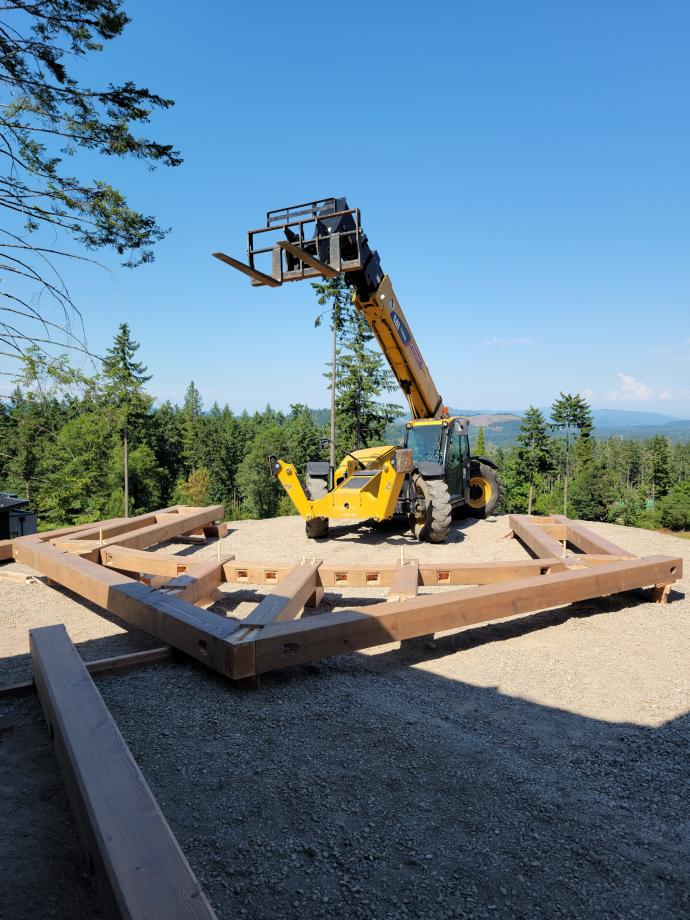 To this day Douglas fir remains one of the most commercially important timber species in North America thanks to its responsibly managed forests in the Pacific Northwest. With a rich history and wide variety of uses this natural resource may even play a pivotal role in the future as a carbon sequestering green-building material as generations ahead struggle to combat the effects of climate change. At Pioneer Millworks we also like Douglas fir because of its versatility, strength, and attractive vertical grain pattern.
As part of our new Siding & Shiplap collection, Douglas fir is ideal for interior and exterior cladding and as a new fresh sawn option it is unparalleled in its sustainability, responsible harvesting and relatively quick growth cycle. Douglas fir is a North American treasure that keeps production domestic and shipping to a minimum. A conscientious green material choice for flooring, paneling, exterior/interior siding and large timbers, Douglas fir honors its namesake in any modern application.