Pioneer Millworks recently provided our Settlers' Plank Oak flooring for a modern remodel of a home in the mountains of Lake Tahoe Nevada.
We caught up with Trevor Glidden, President and General Manager of Field Operations of TJ Glidden Construction the builder on the project to talk about the remodel, its unique location, and the factors that go into the material choices on a home remodeling project beyond just their aesthetic value.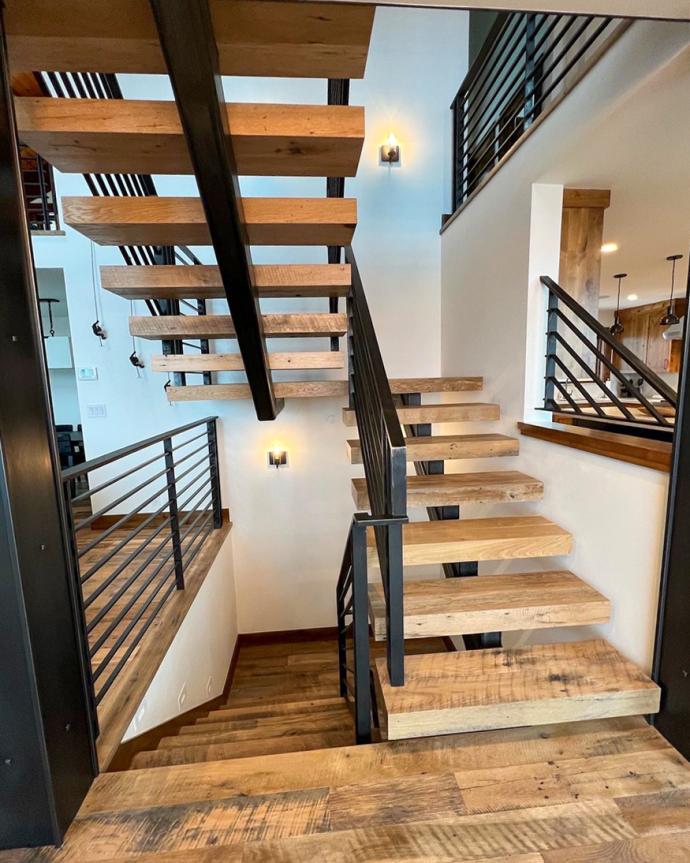 Q: How did you get started in the home construction and remodeling field?
A: TJ Glidden Construction has been in business since 2001, but it is really an offshoot of a business my father started in 1974. I started working with him in the construction world back in about 1977 when I was three years old doing pick up work. By the time I got to high school I was working weekends and after school for my father and eventually I started running construction jobs for him in my late teens.

After high school I got my degree in construction management from California Polytechnic State University and then got my contractor's license a few years later. So, you can say I have been in and around the construction field my whole life.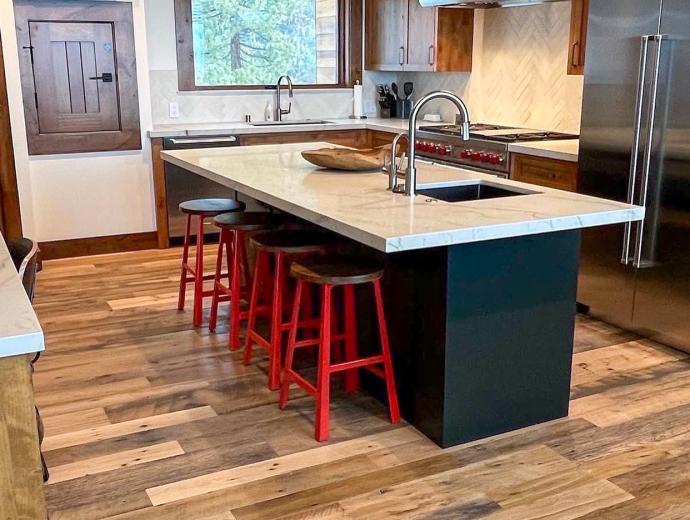 Q: How did this project on Lake Tahoe get started?
A: An architect that I have been interested in working with for quite some time contacted me in April of 2020, a month after covid lockdowns started, and asked me I wanted to work on this project. In the Lake Tahoe area California & Nevada are right next to each other, and the lake divides the two. Typically, most of the work we do is on the north and west shore of the lake, which is a pretty big area that falls on the California side of the border. Prior to this project I had not done very much on the Nevada side of the lake, but the architect sent me the plans and we met with the owner, and we had really good conversations with each other and decided to move forward.

Around July as the country was just coming out of lockdown, we started working on this project which was a challenge. The project itself was an addition to a house that had been very well built sometime in the 1970's. It was a very nice house for the era, and for the remodel we were adding about 800 sf to the home plus some decks. We gutted the house down to studs and converted some of the interior spaces around as part of the overall renovation. The whole remodel/build was a nineteen-month process from start to finish, a sizable undertaking especially given the new-ness of the pandemic at the time.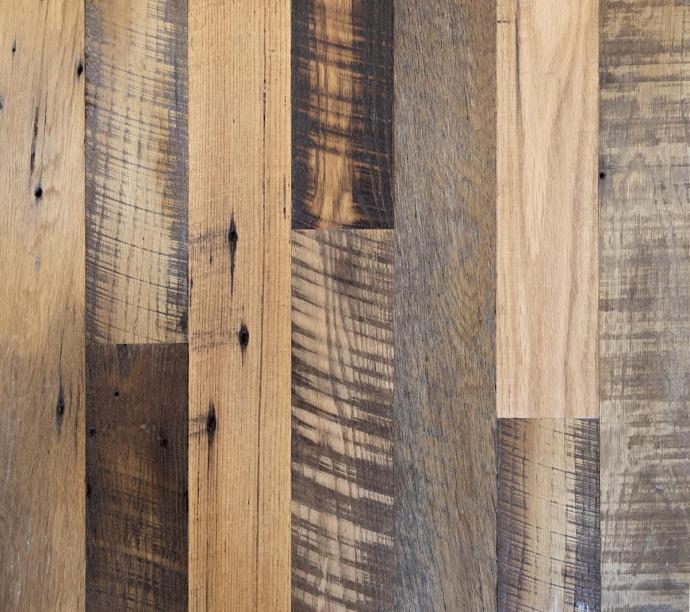 Q: How was Pioneer Millworks Settlers' Plank Oak Flooring selected for this project?
A: The interior designer on the home is a company called iDthree, and they provided two different flooring options for the owner to choose from at two different price points. The lower price point was a floor that looked similar to Pioneer Millworks flooring at first blush but at the end of the day it was very different in terms of quality. At this stage the owner had made it clear that he wanted to do everything right with the right materials, and quite frankly when given the two flooring choices I recommended to the owner that Pioneer Millworks was the way to go because I have worked with it so extensively in the past.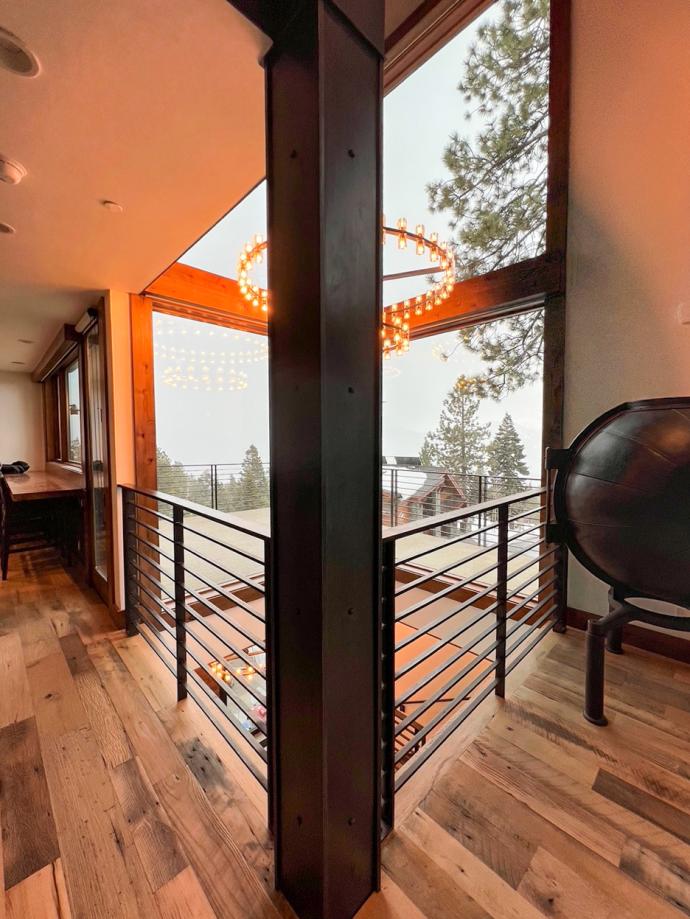 Q: What is your previous experience using Pioneer Millworks products?
A: I have been using Pioneer Millworks flooring for years on projects, including two of my own homes, and currently I am installing Pioneer Millworks flooring in my new office. I have a personal connection to the company in that my mother worked for Pioneer Millworks in the early 2000s as a west coast sales rep. I think it was around 2002 when I first started using and installing Settlers' Plank Oak flooring, and since then I couldn't tell you how many homes I have used Pioneer Millworks in.

The Settlers' Plank Oak I find to be just right for the Lake Tahoe environment and aesthetic. I think it is a beautiful floor regardless of where you use it, but in this area specifically I find it to be a very resilient flooring for the abuse that our mountain homes around here take from snow boots, ski boots, dogs, kids… all of these factors here that are trying to beat these floors up – Settlers' Plank Oak really holds up over time to all of that and looks great as it ages.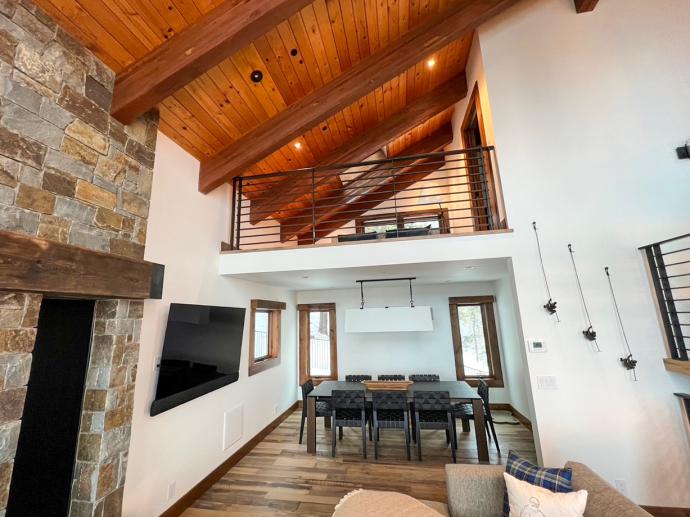 Q: What are some of the ideas behind the modern look of the home?
A: The interior designers at iDthree wanted a mixture of new, contemporary, and modern finishes, which in the area we call "Mountain Modern", in terms of the overall look but also wanted to include some rustic finishes and timeless elements to the design of the home. The Pioneer Millworks flooring was part of the timeless design thought process to tie the space together and pick up on some of the reclaimed paneling that was also used in some areas of the home, which worked really well.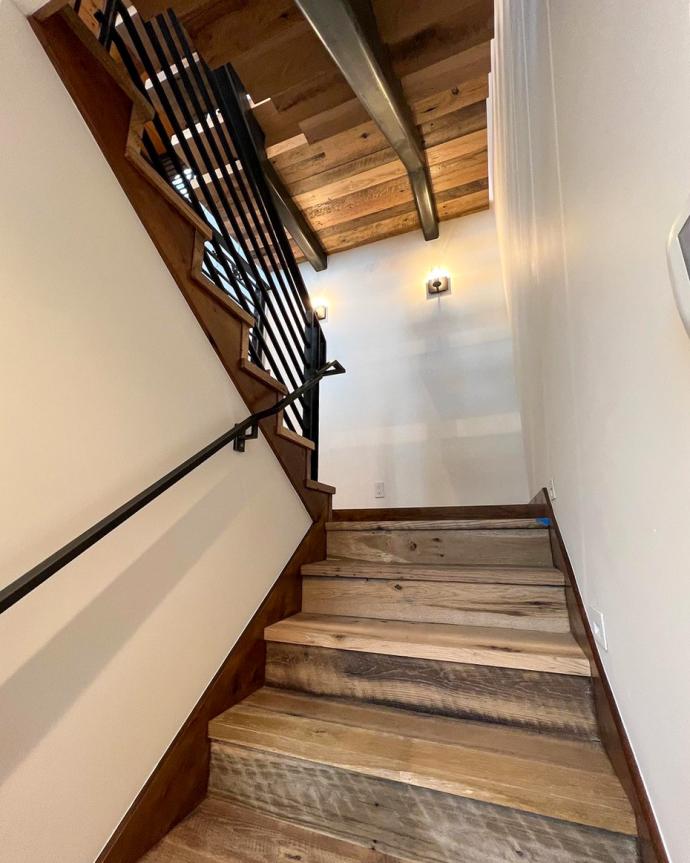 Q: As a lifelong professional in the building industry, why do you think it is important for architects, designers, builders, and homeowners to consider reclaimed and sustainable building materials for projects like this?
A: There are multiple facets to that question, one being that I think things like reclaimed oak are a very long-lasting products that weathers and ages well because it had a previous life, so there is a practical side to considering reclaimed wood. Another is that everything that we do in the building and construction field is increasingly environmentally conscious, from insulation to solar panels, houses are more and more thoughtfully build. Reusing materials from the past is part of that movement too, because it is a much better way to source materials for new projects and prevent things from just ending up in a landfill somewhere.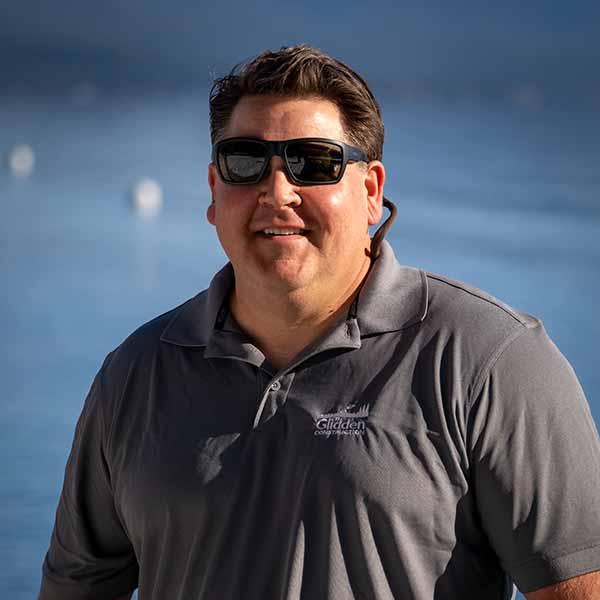 About:
President and General Manager of Field Operations for TJ Glidden Construction, Trevor Glidden has five decades of hands-on experience in the custom home building and construction management industry. He is a licensed contractor in both California and Nevada, with a B.S. in Construction Management from California Polytechnic State University, San Luis Obispo.
For more please visit: