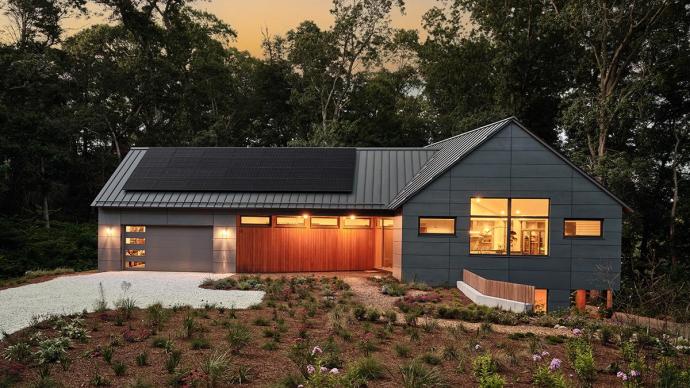 Pioneer Millworks recently provided some natural Larch exterior siding for a newly constructed certified Passive House built in the historic town of Sandwich Massachusetts.
We caught up with the architect of the home Phil Kaplan AIA LEED AP of Kaplan Thompson Architects and Chris Girard Job Superintendent from the Valle Group who built the home to talk about the project, its unique location, and the importance of material choices in Passive House construction.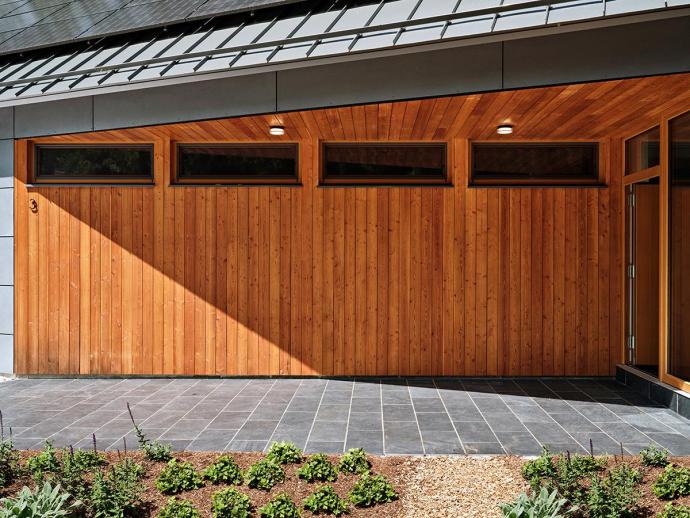 Q: What are the backgrounds of both of your companies?
Phil: I am the principal at Kaplan Thompson Architects, which I started in 2004 with a specific focus on sustainable building and design, which was called "green design" back then. I was determined to do something different when I started. Green and sustainable building is something that I think was largely ignored for a long time, but luckily it proved to be a good niche to focus on early in my career because the effects of climate change have intensified these past few decades. People are increasingly paying attention to sustainable building practices as they look towards the future.

Chris: I am a Job Superintendent for the Valle Group – the builder on this project. I came to the Valle Group from a completely different industry and started working alongside one of the other project managers at the company. As a company the Valle Group is committed to Passive Building and any level of Green Building. They really try to be at the forefront of progressive building practices in the region, which is what drew me to the company.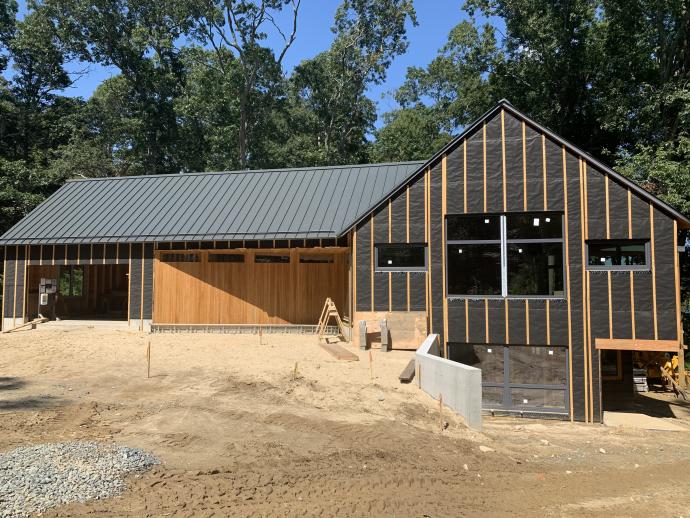 Q: How did this Passive House project get started?
Phil: The clients on this project had done their homework and were looking for a high-performance home. Our firm's design work resonated with them. The biggest challenge with the project was that the site is in a historic town with strict aesthetic guidelines. The town wanted the design to be very traditional, but the clients wanted something that was more modern. There was a craft in balancing those two things in both the design and town approvals process.

Chris: When this project came up, I was really excited to be involved, so I got my certification in Passive Building at the beginning of this project. The building industry in general is going through a focused shift toward more sustainable design and materials. Every few years we get a code update from the ICC which takes us closer and closer to green building in general. This house is kind of like looking into the future of how homes are going to be built in the coming decades in this area, I think.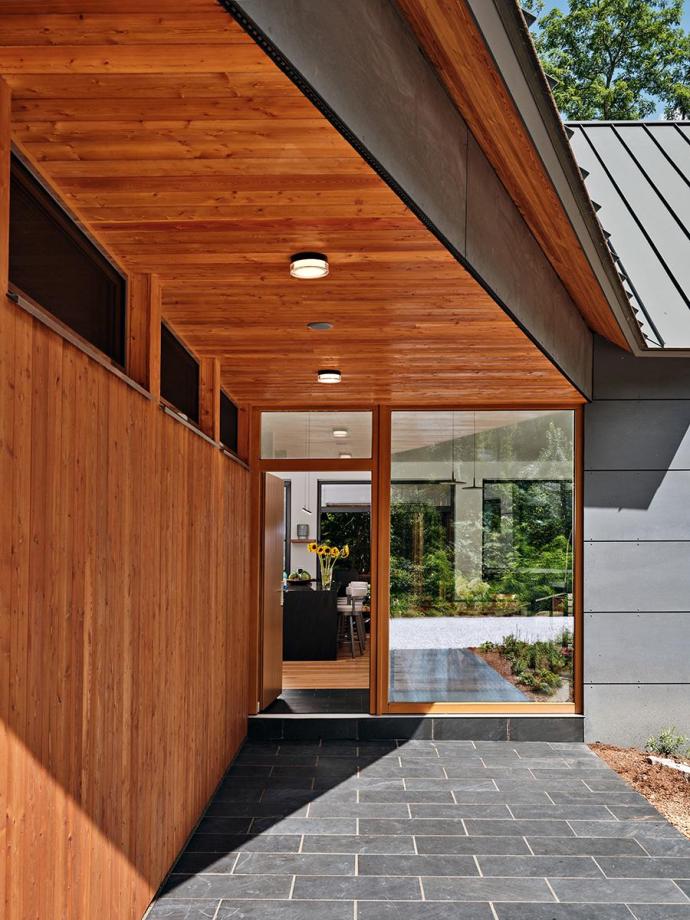 Q: How did Pioneer Millworks Larch Siding come into the design and build process?
Phil: Where the Pioneer Millworks Larch Siding comes into the design is interesting. Within the primary volume of the home, we subtracted portions of the forms away to make them stand out and emphasize the access points to the outdoors. The Larch lines these spaces that are removed from the overall massing of the structure. These areas are high activity points, and we used the Larch siding to draw attention there. We specifically wanted something that was FSC® certified, high grade, and really pretty.

Chris: Anytime we can use a sustainable product on a project is a great win-win in terms of responsible material sourcing and longevity. With a siding like Pioneer Millworks Larch, its real wood, so the installation crew had no learning curve or special equipment needed to put it up, it really was a great choice on a number of different levels.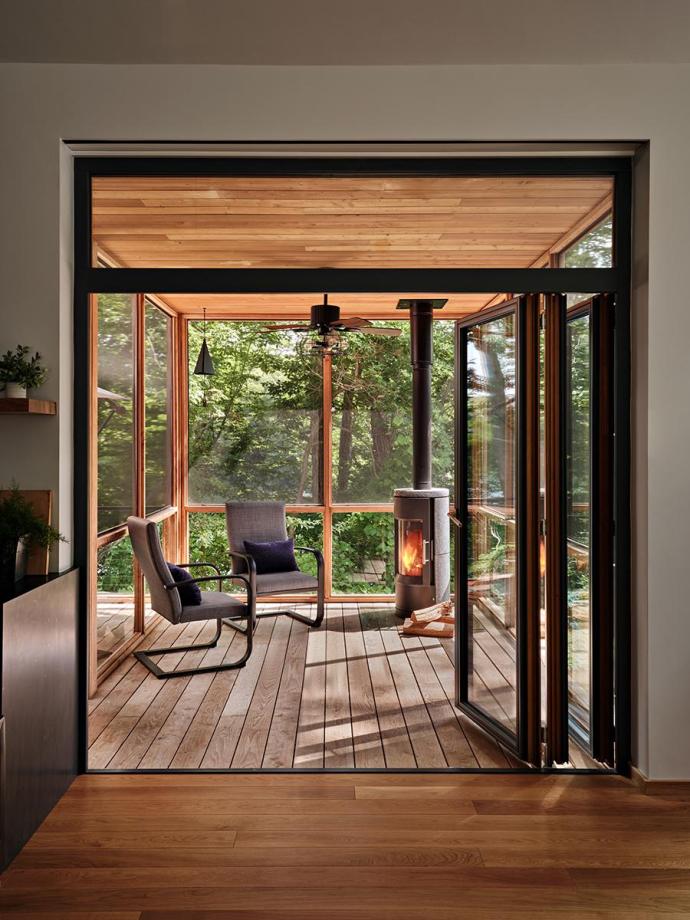 Q: Why is choosing sustainable materials important when building a Passive House?
Phil: Paying attention to the sourcing of materials on any project is absolutely critical. There are so many toxins and adhesives that go into many building materials that are literally making people sick. It becomes even more important when you are building a high-preforming home because they are built more airtight than standard homes and off gassing/VOC becomes an even bigger issue.

Another big reason is the energy use it takes to manufacture and ship a material, which is called the embodied carbon. A product with high embodied carbon is a factor that cannot be reversed, the energy it takes to make and transport a product is an energy cost that is part of that product forever. Looking at materials that are not only manufactured responsibly but sourced responsibly can reduce the overall embodied energy that is contained in a building.
Q: What advice would you give to homeowners looking to build a new home?
Chris: I recommend that all homeowners read up on Passive or sustainable building methods and select a builder that is on the same page before they start building a new home. I think building a house just "to code" is basically like saying it is the worst house you can legally build. Even taking some small steps in building a new home tighter or simply investing in more insulation, you can drastically reduce your energy bills, which is like instant feedback, but it also has long term positive impact on the environment. You can't go wrong.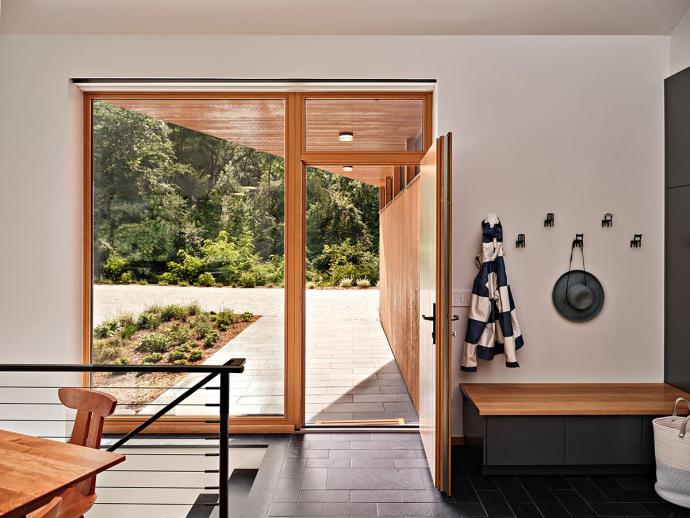 Q: Looking back, how do you feel about this Passive House project now that it is complete?
Phil: I am proud of this project and the work put in by the incredible team that was behind it. From the suppliers of the materials & mechanical equipment to the builders, installers, and clients themselves. This project had to overcome a lot of hurdles building in a historic neighborhood, and I like the fact that is a Passive House in a historic area. A lot of people think a high-performance home is something that only looks "modern" and can't be adaptable. But this house goes to show that a Passive House can be adaptable to a traditional neighborhood aesthetic and still look like it's of its time and place.

This home does both those things and still could achieve Net Zero energy, which is so critically important. If we don't build homes like this now, we are doing a disservice to our clients. If we don't provide forward-thinking, energy-conscious designs, we are building them a new home that will effectively be obsolete in a few years. We can't have that on our heads as professionals. This house is an important example of the kind of new homes we should all be building throughout the country.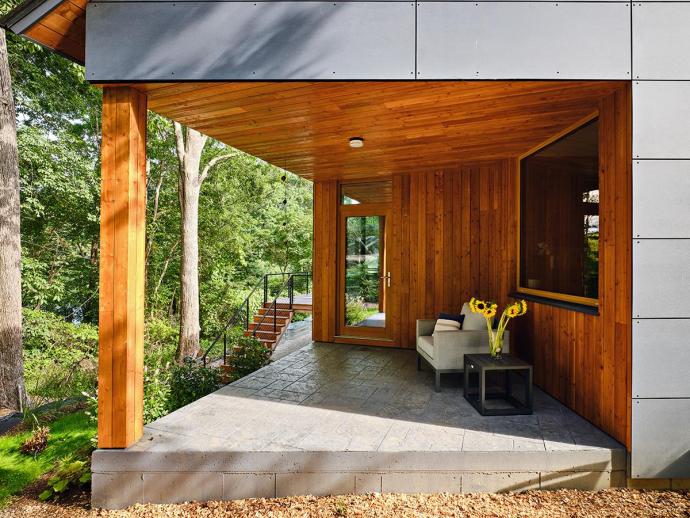 About:
Phil was raised in a household of designers and creative thinkers, and he remembers being transfixed by a set of wooden blocks he received from his parents as a child. Since then, he's been dreaming in three dimensions, and his ideas draw from a background in psychology, physics, geography, music, language, math, and literature. Born and raised in Baltimore, MA, Phil attended Boston University, received his B.Arch. (with a Phycology Minor) from Carnegie Mellon University in Pittsburgh. He is a Maine, Massachusetts, and New Hampshire Licensed Architect, a member of the AIA, and a LEED Accredited Professional.
For more please visit:
Chris is a Cape Cod native and studied at Cape Cod Community College. Prior to beginning work with The Valle Group in 2015, Chris managed retail store remodels for three years and worked as a carpenter for six years. At the Valle Group, Chris keeps the jobs moving forward to completion by supervising the trades, enforcing safety regulations, and ensuring deadlines are met. In his spare time, he is an avid hiker, recently climbing Machu Picchu in Peru, and loves spending time with his wife and two rescue dogs.
For more please visit:
under construction passive house - The Valle Group
Sandwich Passive House - The Valle Group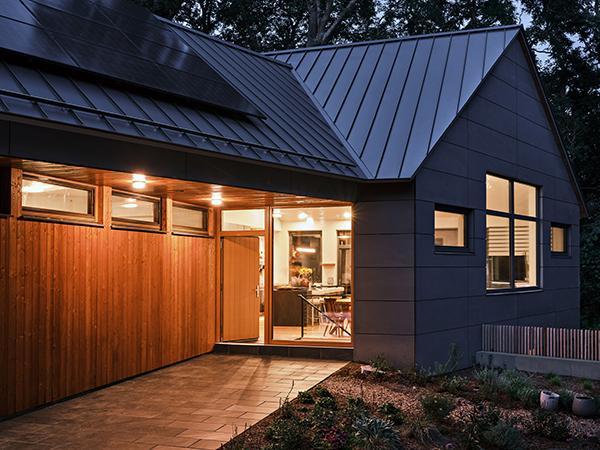 See our photo gallery: Private Residence —Cape Cod | Pioneermillworks