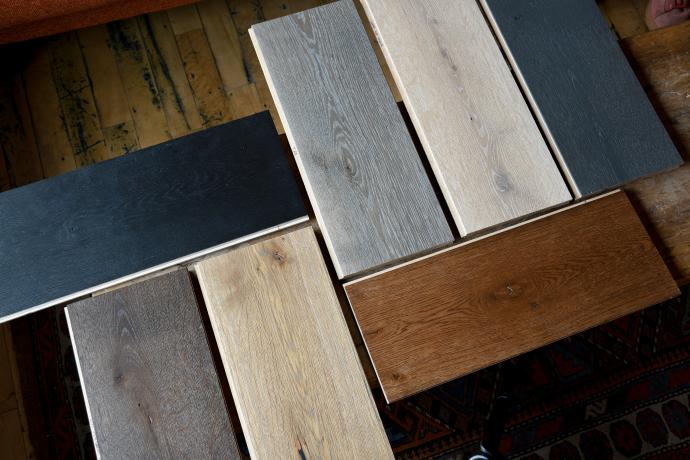 For Pioneer Millworks new Natural Expressions Collection, we worked with celebrated interior designer David Senise to combine elements inspired by nature to bring thoughtful sophistication and grounded aesthetics from the natural world into commercial and residential spaces with wood flooring & paneling. 
Made with our sustainably harvested FSC® Certified Casual White Oak, the Natural Expressions Collection utilizes an 8-inch-wide plank format and an all-natural UV Cured Hard-Wax oil finish, giving any space an organic flow by allowing each board to express a variety of wood grain patterns.
We caught up with Jered Slusser our longtime Sales Manager to learn more about the unique collection and why we utilize an engineered substrate for the European style 8-inch wide boards, why that matters, and how it will help make this collection last a lifetime.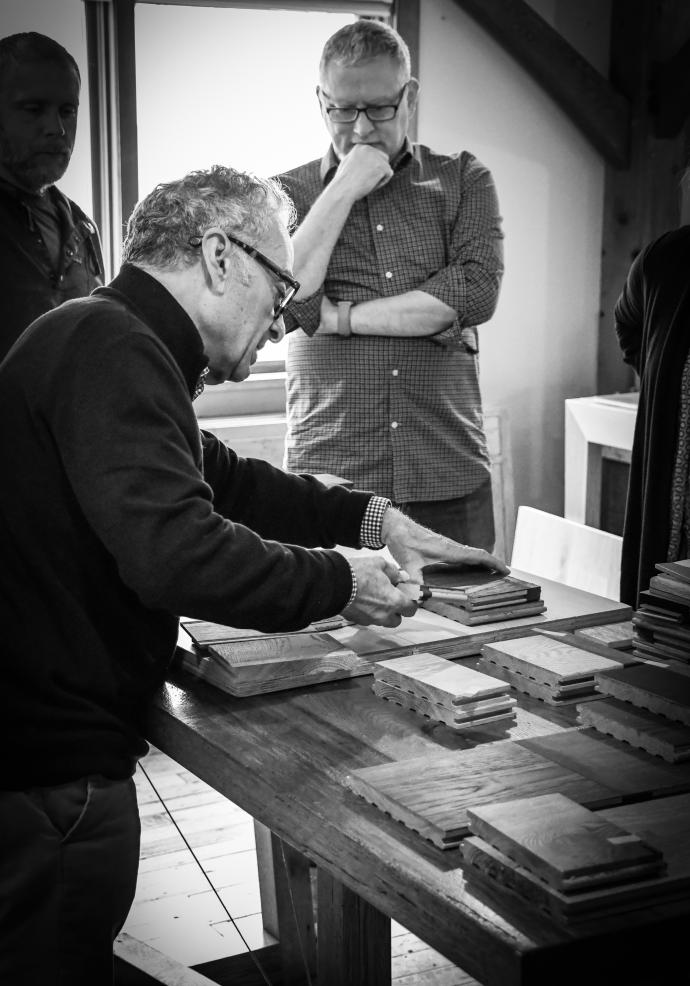 Q. Who is David Senise and what is the Natural Expressions Collection?
A. David Senise is a well-known interior designer based out of Rochester New York who works with amazing clients, architects, and builders on some of the most beautiful homes being built around the Finger Lakes region in New York.

The Natural Expressions Collection is a collaboration between Pioneer Millworks and David Senise that offers our customers a selection of twelve amazing color options that were developed by David and our team, presented as a wide plank engineered flooring with natural UV Cured Hard-Wax oil finishes. 

The color palate for this collection was created with the idea of taking inspiration from nature and crafting a range from dark to light that speak to a variety modern design styles as a complement to our Casual White Oak Flooring.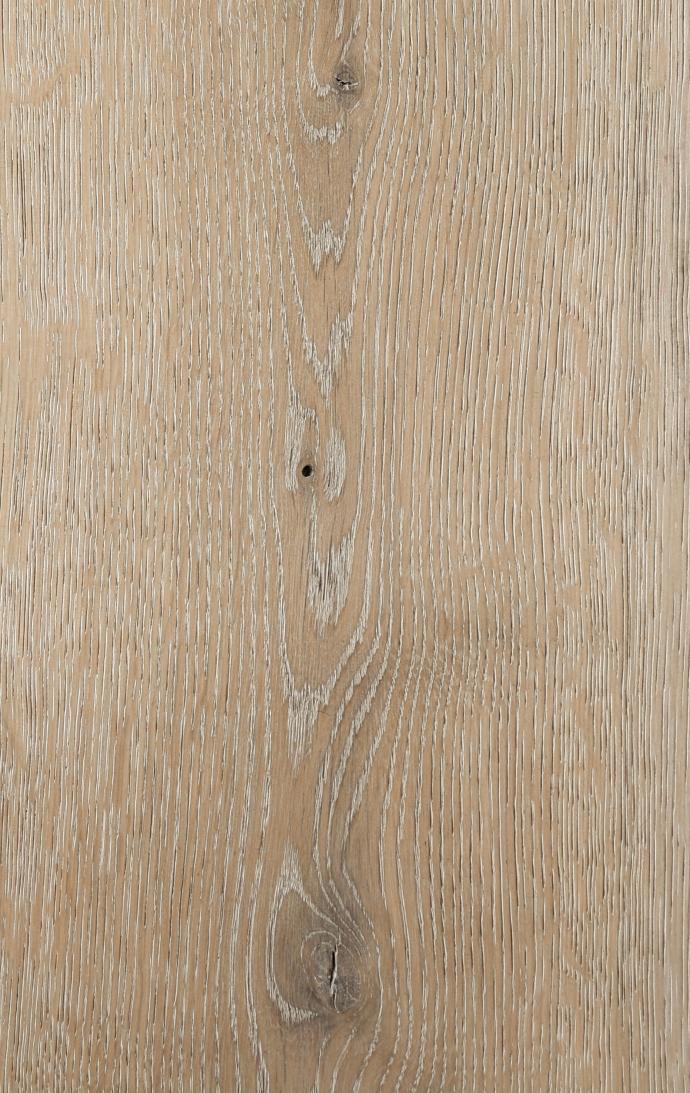 Q: What is Casual White Oak?
A: Casual White Oak is a high character grade of White Oak that has sound tight knots, occasional mineral staining, and some of the same characteristics you will find in a smooth plank reclaimed Oak product, though it is sustainably fresh sawn.

These boards are produced by utilizing the upper section of an Oak tree above the first branches, which give the boards their signature look. This responsible approach to forestry not only produces visually dynamic flooring and paneling, but it also minimizes waste during production.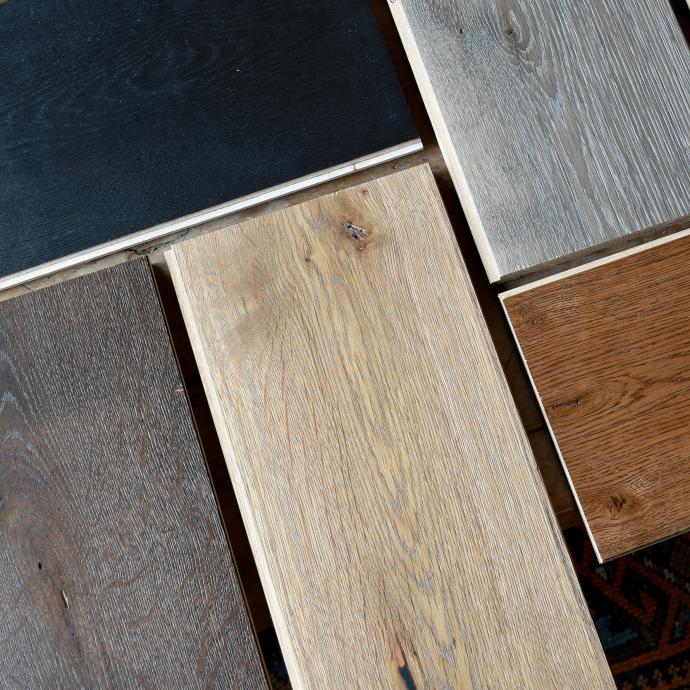 Q: How is the 8-inch width of this collection different than other products we offer?
A: With this designer collection we wanted to go above and beyond our typical engineered flooring width, which is generally only available up to 7 inches. The Natural Expressions Collection is modeled after a European style wide plank floor with a standard 8-inch face width, which is the largest option we offer as a standard product. At this wider size format, we offer this collection as an engineered plank because of the stability the engineered substrate brings to the product line.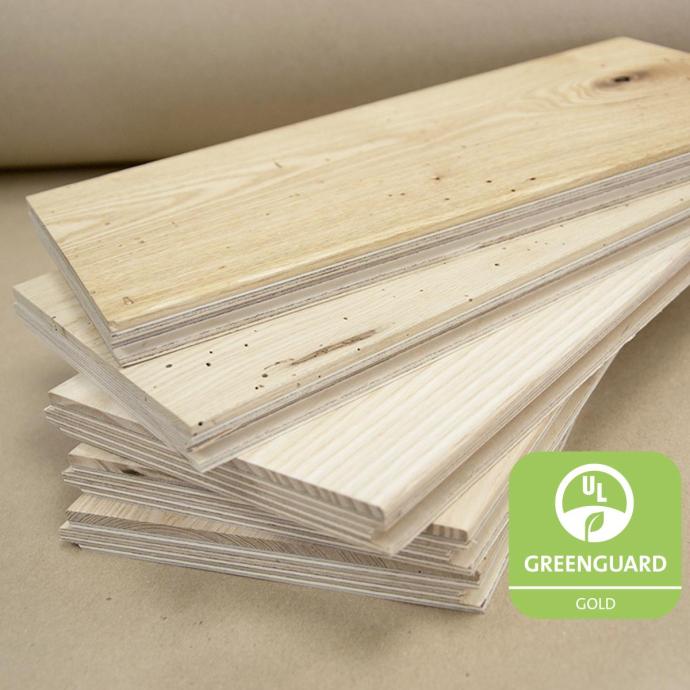 Q: What is engineered flooring?
A: Engineered flooring basically means that we are using thin layers of wood to make up a floor rather than just one solid piece of wood. Using a single solid piece of wood subjects flooring to higher levels of movement caused by things like humidity and where/how the flooring is installed.

Using the Natural Expressions collection as an example, we are taking a thinner piece of 8-inch wide White Oak and putting it on top of our very stable 9-ply engineered substrate, meaning that any potential movement, cupping, or shifting of the very wide face of the flooring is drastically reduced compared to if we used a solid piece of Oak at that 8-inch width.

Choosing engineered flooring not only increases stability by limiting movement from natural expansion and contraction of the boards, but it also allows the flooring to be installed in a variety of different places, such as over concrete, above in-floor heating systems, and below grade in basements.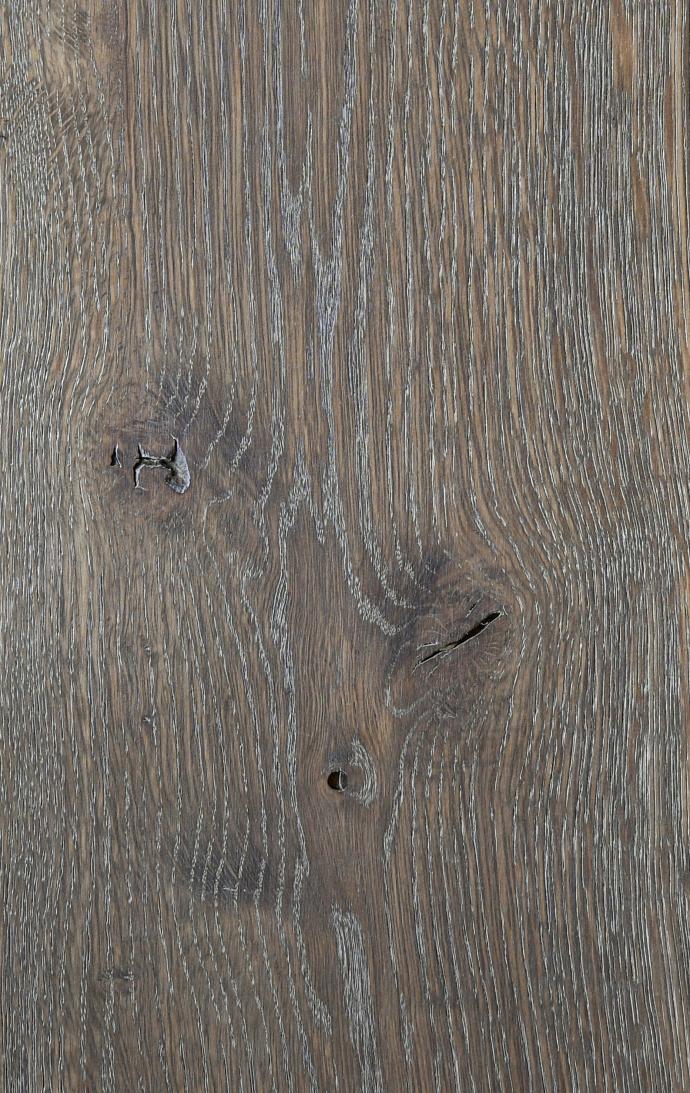 Q: Why is it important that this collection is being offered as engineered flooring?
A: We want this collection to offer our customers a dynamic modern color palate with versatile installation options that once installed will last for generations. So, we chose to manufacture this collection as an engineered product because it gives this flooring the ability to be installed anywhere in the world without having to worry about environmental factors causing any dimensional movement issues with the wood.

Using an engineered substrate for this 8-inch-wide flooring is a particularly beneficial choice because this White Oak flooring is so wide, because the wider the face of a flooring product, the more of a factor movement becomes.

Our engineered flooring is also longer than other more typical options available on the market, giving this collection an even more natural look. Pioneer Millworks engineered flooring is available up to 12-feet in length, compared to the 6-to-7-foot options that are more common, giving our engineered flooring an identical appearance to solid wood flooring once installed with the added dimensional stability and versatility a layered 9-ply substrate offers.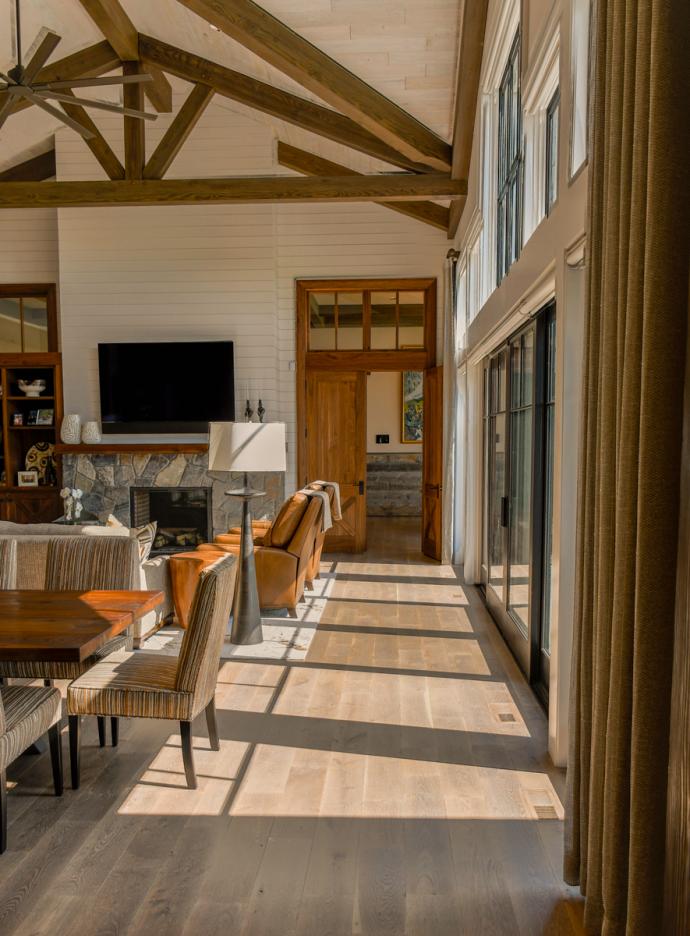 A: Is there anything about this collection that you think is really unique when compared to other designer flooring collections on the market?
A: We are really excited that the Natural Expressions Collection is made in the USA. At Pioneer Millworks we have always worked really hard to keep our manufacturing here in the United States at our employee-owned mills, and this collection is no exception. The flooring is made from domestic, sustainable, FSC® Certified White Oak, and designed, milled, finished, and shipped by our team here in upstate New York.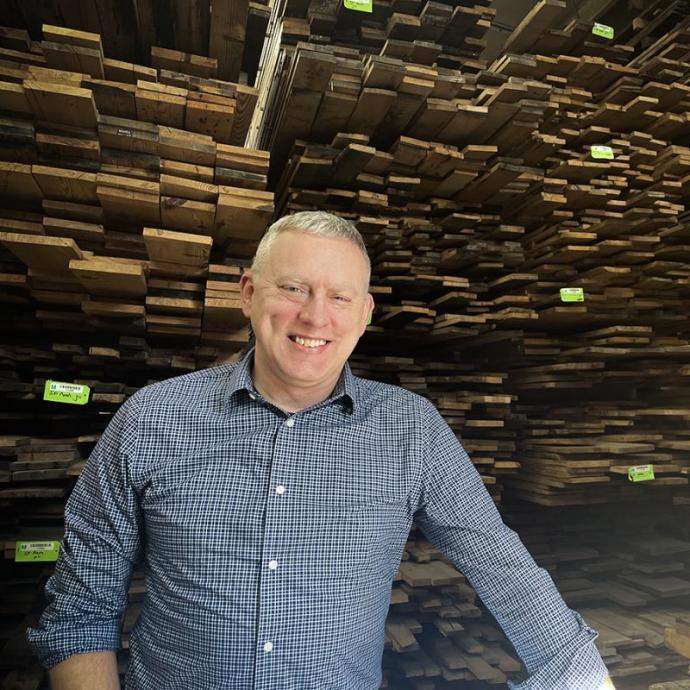 About:
Jered started with us back in 1997, bringing a BFA in Interior Design and a passion for all things wood. He works with builders, architects, and designers, helping them navigate our extensive product line to find the perfect fit for every project. He is an avid rail-fan & model railroader, creating custom-painted model trains during the winter months. Throughout the summer weekends, he and his wife, Jamie, can be found RV'ing their way around the northeast. 
See the whole collection:
The Natural Expressions Collection | Pioneer Millworks
"This collection conveys a connection to the natural world -- looking at things like pine needles, toasted wheat, and acorns, adopting them into the color palette through tones and finishes that speak to the times in which we live." -David Senise, Spectrum Design Group