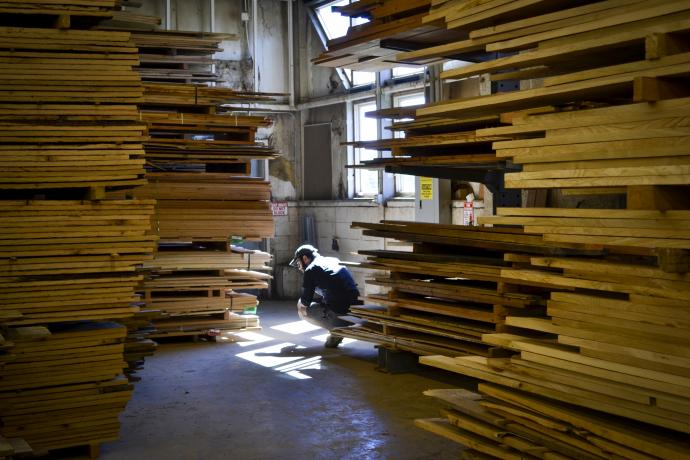 At Pioneer Millworks, craft goes beyond just the hands-on process of making our flooring, paneling, and siding. Craft also extends to every aspect of our team, including Acquisitions and Product Development. We carefully consider things like sourcing, efficacy, and long-term sustainable practices for each of our products.
We sat down with Alex Monachino, Subject Matter Expert (SME) for Products & Acquisitions, to learn more about how his passion for sustainability plays into how we develop our product line and why our ethos is so important to who we are as a company.
Alex started with Pioneer Millworks nearly 20 years ago as a denailer after attending a fine arts college. He has worn many hats at the company as he worked his way through numerous production roles in the mill to acquisitions, leading the samples department, and product development. He has a particular passion for our fresh sawn Casual White Oak because of its unique level of sustainability and shared with us the history behind the product line and his thoughts on how the concept of sustainability goes beyond just certifications.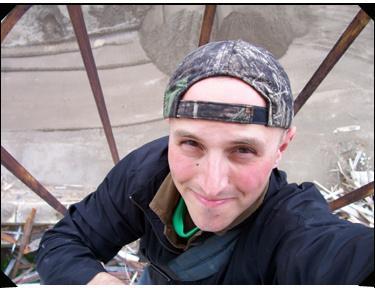 Q. We have always been a reclaimed wood company, but somewhere along the way we began selling sustainable fresh sawn options, how did that happen?
A. We got into fresh sawn material options over a decade ago as it became clear to us that some of our clients (especially those working on commercial projects) appreciate the concept of reclaimed wood but are in situations where it really isn't the best option for them. Sometimes that is because of budget restraints, other times it might be that a strict grade or dimensional specification is required that just can't be achieved with reclaimed wood. We added sustainable fresh sawn options to our product line to service these types of opportunities and to open our brand up to a wider audience.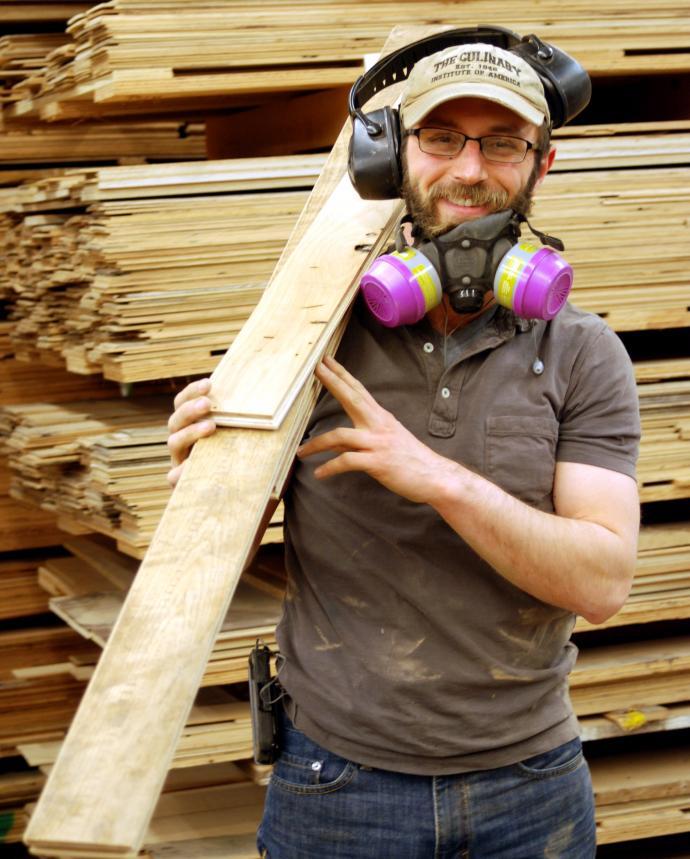 Q. We place a high level of emphasis on fresh sawn products that are FSC® Certified and working with vendors who carry that standard, why is that important?
A. FSC® Certification requires a lot of paperwork and proof that responsible standards are being adhered to. The FSC® standards in context of North America grown lumber is not that extreme, because we no longer see as much of the clear cutting of forests as there was in the past, but the standards that FSC® maintains has a much bigger effect in wood coming from other parts of the world. Many of the safeguards and protections written into FSC®s standards are already enforced by federal and state laws that govern logging on public land, but many other countries with major logging industries don't have such strict oversight, making FSC® standards much more necessary.

But even here in North America, the FSC® certification helps to identify wood that is being pulled out of forests in a responsible way that encourages healthy management of growth for the future of those forests without having a negative effect on the related biomes in that ecosystem. It also helps to address how roads go into a forest and how things like water runoff is effected, it is a pretty comprehensive standard. Using vendors that are able to maintain the FSC® standard allows us to count on a material being ethically harvested in a responsible way before it becomes one of our products.

The vendors we have developed relationships with are highly reliable partners that can supply things like FSC® Certifications and can ship materials that have been pre-sorted which helps us streamline production and reduces lead times for our customers.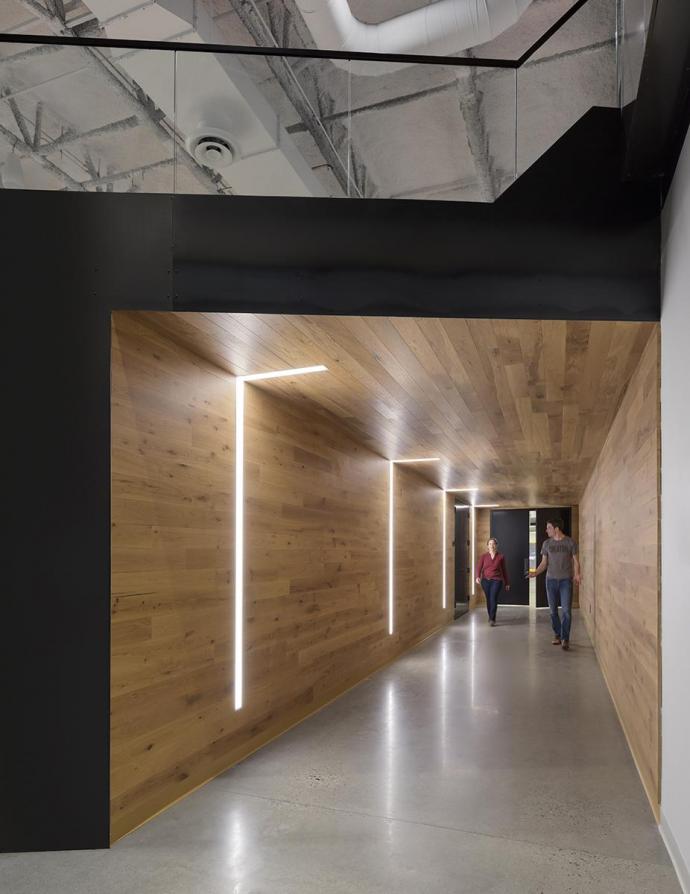 Q. Why should the consumer care about things like sustainability, FSC® Certifications, or the thought we put into where our wood comes from?
A. Everyone who works at Pioneer Millworks might have a different answer to that question, which is why we are such a special company. As someone who has worked here for 20 years, I often ask myself "what is the greater good I am accomplishing?" and that question has made how we source fresh sawn wood a bigger concern for me over the years. I care about how timbers are coming out of forests. In the greater conversation about global warming, I wonder how I might be personally involved, how I am having an effect on the planet on a personal level. The fact is that we are in the lumber business, and we do have some power to make decisions that can affect things like climate, so for me, I try to use my role to do the right thing.

I feel a personal responsibility to speak up and make sure that our sourcing practices are walking-the-walk of our company ethos. Without the sustainability aspect to our ethos, we would be in a much bigger market in terms of consumer lumber options. The sustainability niche that we are in gives us leverage over other larger competitors that don't offer these types of rigorous standards and grantees of sustainability. It also gives us a personality and identity as a company, and I think we wouldn't be as successful as a company, or as people, if we were not stubbornly adhering to our sustainability ethos. That translates directly into the products that we sell, and that's why folks choose us.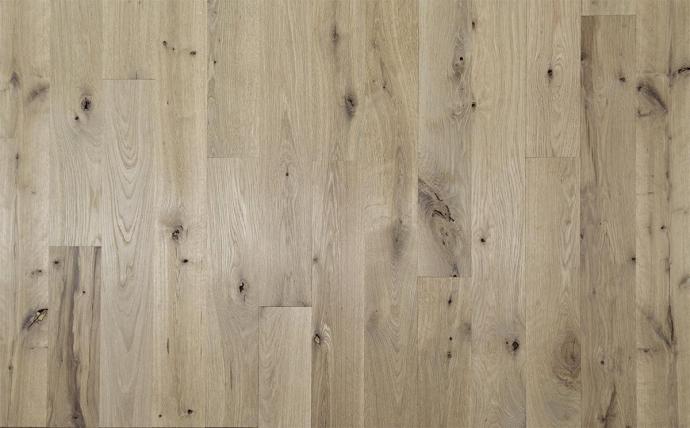 Q. An FSC® Certification means that a fresh sawn product is sustainable in its harvesting, but is there more to a product than its certification?
A. The FSC® certification is not without limitations, in some context it can give legitimacy to some wasteful practices, such as riffed and quartered White Oak for example, which is a very specific cut of the timber that yields a certain type of grain pattern. Riffed and quartered is a practice that has been utilized for centuries because it produces a very beautiful result, which is why there is a demand for it, but there is an unseen cost to that.

Of all the fiber that comes out of forests only a very small percentage will give you that specific type of lumber and it is inarguable that it is a wasteful product because of that. When riffed and quartered is cut, the leftover wood is not just going into a landfill by any means, it is made use of in other ways, but it is not a very efficient way to produce lumber.

When we first started bringing in FSC® Certified sustainable fresh sawn wood over a decade ago, we primarily brought in wood that was "clear" and didn't contain any knots to contrast with the rustic reclaimed wood Pioneer Millworks had become known for. But restricting ourselves to materials without knots that only comes out of a certain part of a tree trunk away from any branches, we started to feel that it just wasn't the most efficient use of a timber. Over time we have had more in-depth conversations as a company about utilizing other cuts of fresh sawn timber that make better use of the material and the tree it came from.

I think our Casual White Oak is the best example of that as a product. I personally have started to invest more time behind because it is a product that can truly be sustainable over time. There is a question of whether or not reclaimed wood will be as sustainable in the long-term future because eventually we will run out of old barns and factories, but a casual grade of White Oak is something that doesn't require old growth trees, the timbers can be harvested out of the forest on a 50-year cycle, and it could be very sustainable over a long period of time with the same ethos.

With Casual White Oak you do get a few tight knots with a lot of ray fleck and grain texture as the whole width of the log is utilized, unlike with a riffed and quartered. The casual grade makes for a really interesting and beautiful final product, if it wasn't beautiful, it wouldn't matter if it were "greener" or "more efficient" because no one would want it, but because it is beautiful and ALSO a sustainable more efficient use of a tree, I think it is a really responsible material choice.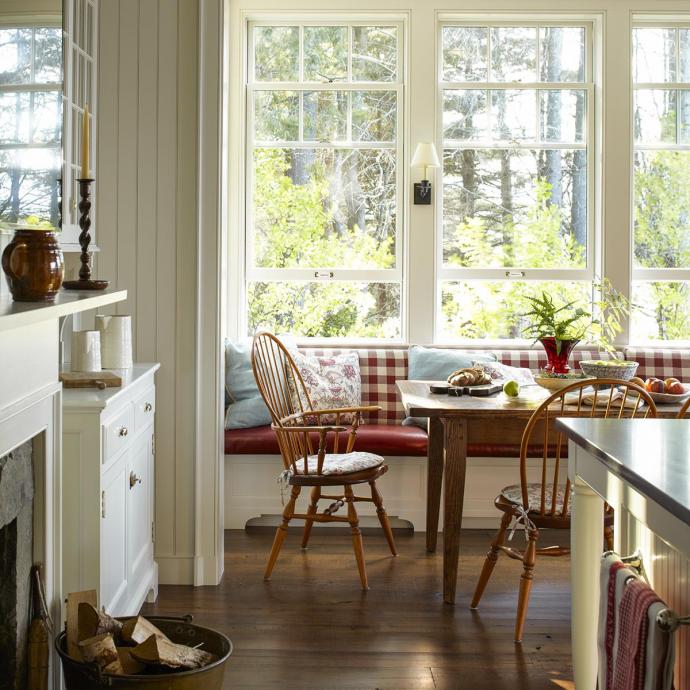 Q. Is there any advice you would give to homeowners about making more sustainable material choices for their home?
A. The first thing I would say to a homeowner is to spend the extra money to get a product that they really love. For example, having a floor that you really love is the best way to create sustainability because it will guarantee that you won't just be tearing it out in 10 years' time. Having that love will inspire you to take better care of your product and make it last as long as possible. Our products are finely crafted and have the potential to last generations, so investing in a product you really love is the greenest thing you can do.

The second thing I would say is that more practically considering the way a sustainable timber is cut, as with our Casual White Oak, is an important thing to focus on. Choosing a fresh sawn material that makes the most out of every log that comes from a forest is an important consideration when choosing a truly sustainable material for a project.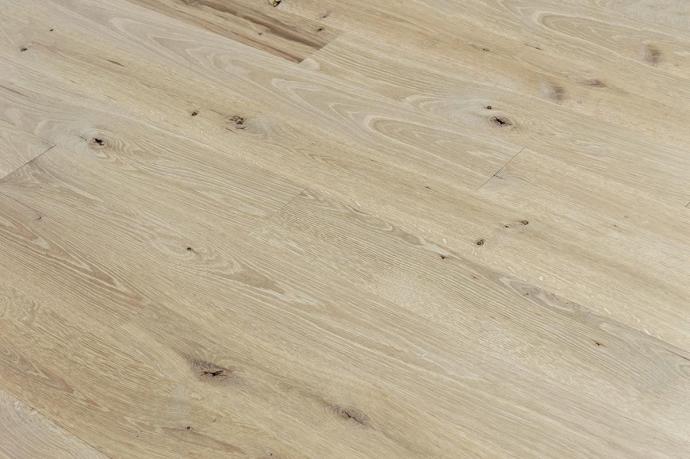 Q. Why are you passionate about sustainability and advocating for more responsible use of materials?
A. I have a son and I read the newspaper and it makes me realize that I have lived a very privileged and sheltered life compared to others, so I try to focus on the little things that I can change with small decisions in my own life and through my role at Pioneer Millworks. It is important to me to stand up for those ideas and practices that I feel will make a difference when I am able to. 

As for our products, I think it's an easy sell for us when it comes to living up to our ethos because it's not only the decisions we make that result in a more sustainable product but often will also result in a more beautiful product, so it's really a win-win for people and planet. On top of that, a company that takes all this seriously attracts a workforce that is more thoughtful and willing to provide service and put a lot more effort into their craft, because they care, and I don't think that mentality is unrelated to the ethos of the company.
About:
Alex has worked many positions within Pioneer Millworks: from denailing, to samples, to acquisitions to estimating. Currently he functions as a sort of liaison between the sales, marketing, production, and acquisition teams. When not at home playing Minecraft with his 8-year-old son Charley, Alex sweats on the racquetball court and treats himself to cheap whiskey and top shelf coffee.