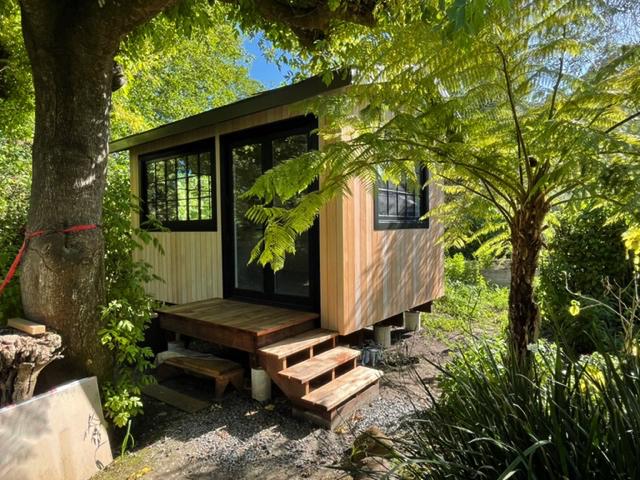 Have you ever thought about building a tiny house? The D.I.Y. trend is constantly evolving and being reinvented to serve different needs, lifestyles, and locations. The common thread linking these innovative structures is a fierce passion for expression through materials choices that is more often than not sustainably motivated.
We caught up with our friend David, a real-estate investor and surfboard shaper from California, who recently completed a tiny house office on a costal property of his that features Pioneer Millworks Douglas fir Siding in Scandi to talk about his design and building experience and learn why it was important to him to use responsibly sourced materials for the project.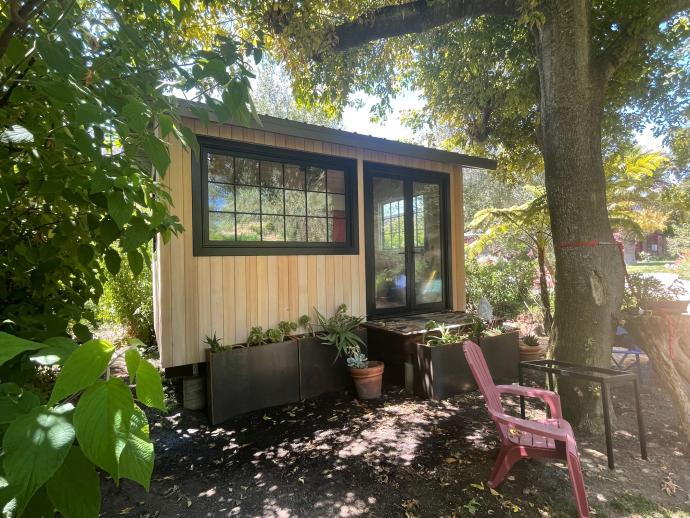 Q: How did this tiny house/tiny office D.I.Y. project get started?
A: The idea behind this tiny office started because I had been working with my business partner/ brother-in-law for the past ten years in a shared office space and he recently took a sabbatical. So, this office was my way of preparing for the transition by designing an office space for myself at our coastal property in California. I designed the structure and sourced all of the materials, which was a really rewarding process that in the end came out amazing.

 
Q: How did you come to decide on the Pioneer Millworks Scandi Siding for this project?
A: We have worked with Pioneer Millworks on a number of projects in the past, including in my own home. I grew up in Portland and love that Pioneer Millworks has such a strong presence in the community there, so I am always happy when I am able to include sustainable products from the region on these things when they come up. I would make a point of visiting the showroom when visiting my parents in Portland and loved how the local San Francisco sales rep would hand deliver samples to our house in Marin on his motorcycle. We've always loved the Pioneer Millworks team.

The choice to go with the Pioneer Millworks Douglas fir siding in Scandi is partially inspired by a building I saw while on vacation in Leucadia, a seaside neighborhood in Encinitas. I would bike by it on the way to surf and just loved the way it looked, I took some photos and sent them over to our rep at Pioneer Millworks to see if there was anything similar that I could use on this office project. The Doug fir Scandi was right on the money, exactly what I was looking for.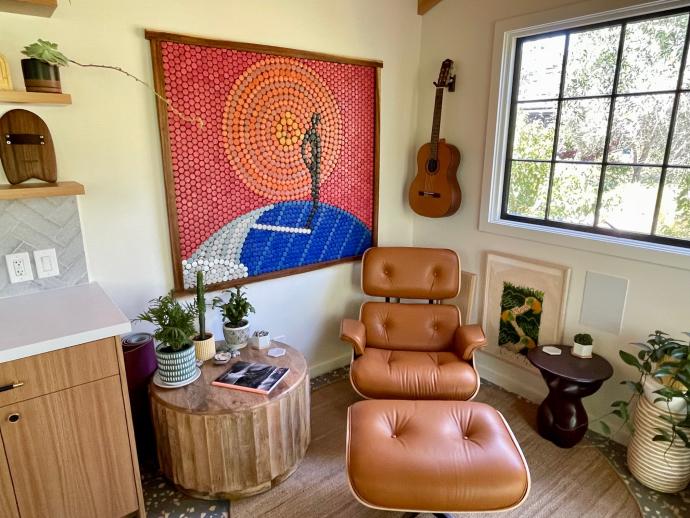 Q: Why did you want to build a tiny office as opposed to a bigger structure?
A: This office is just for me, so I didn't need anything huge. The property the office sits on is only an acre and a half and this is our fourth building on the lot, so that was also a factor in the choice to build tiny.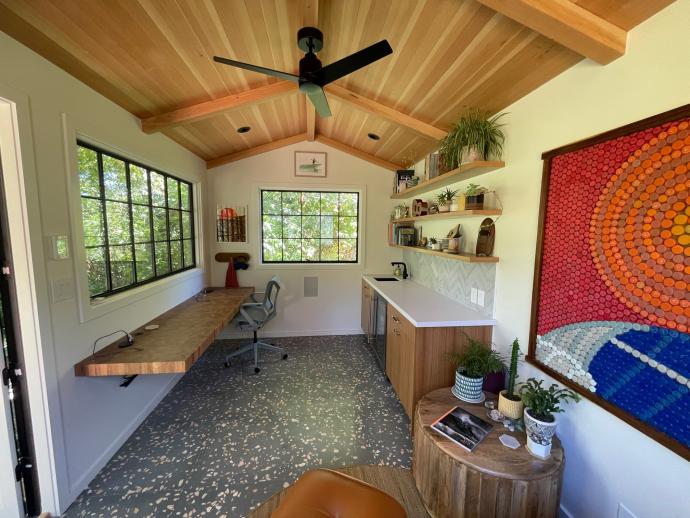 Q: Why is it important to you to choose sustainable and regional building products on projects like this?
A: My wife and I live in a beautiful part of the country and are out in nature every single day, surfing, hiking, mountain biking, just enjoying life. If there is any way we can have a lower impact on the natural world we love, we are going to take that route.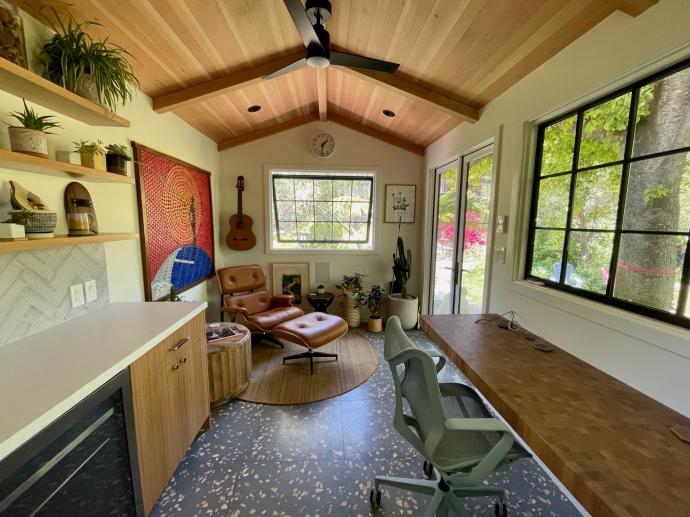 Q: What advice would you give someone who is planning to build a tiny house or structure now that you have gone through a build yourself?
A: My advice to anyone looking to build a tiny house or office would be to do a ton of research first. Look at as many photos and layouts of what other people have done early in the process and catalogue the ideas, materials, and finishes that you like before you really even get started. There have been so many of these tiny building built over the past few years and the community is really inclusive, so there is a lot of information already out there. There is no reason to reinvent the wheel. These structures are pretty simple, but I think the real magic is in the material selection and finishes.

I had to change a few material choices along the way that clashed with other choices so I would also recommend collecting material samples and putting them all together before you order any big quantities to make sure they all flow and look exactly the way you want them to. Since so many products are sourced online, it's critical to get samples in hand these days to see what they will really look like on your building site. Flexibility is really the key mindset with any tiny building project. If you're going to go through this process, you should reserve the right to change your mind along the way and have fun with it.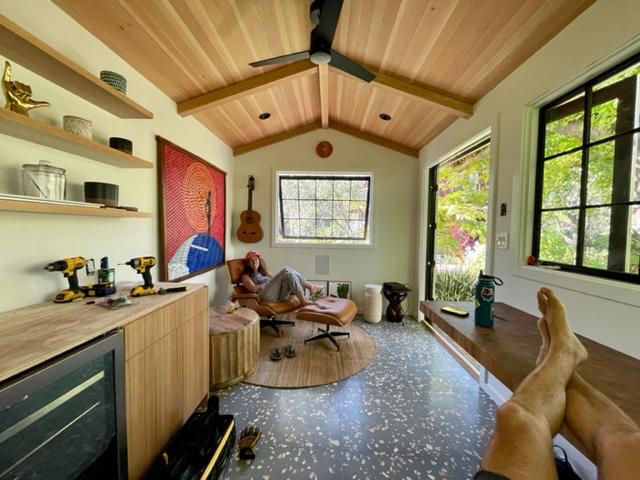 See more
Related Product: Douglas fir Shiplap Scandi | Pioneermillworks
Related Topic:Practical Scandinavian Design for your home | Pioneermillworks