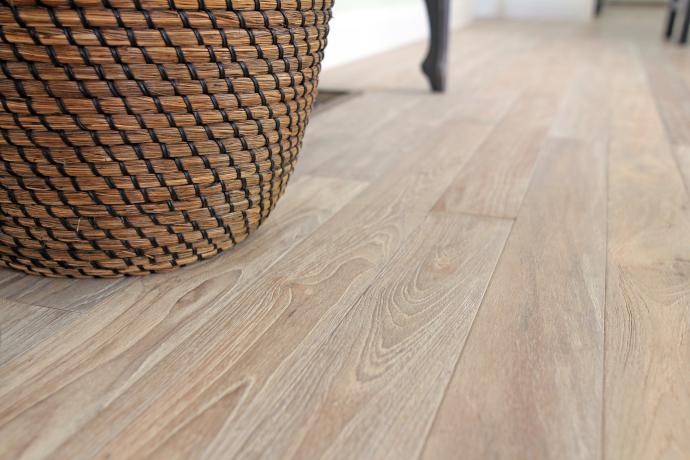 Scandinavian design philosophy has become an increasingly influential staple of sustainable and green designs in recent years, but they are hardly new principles. Beloved for its tenants of long-lasting function and minimal-yet-warm aesthetic, Scandinavian design philosophy is poised to become one of the mainstream modern standards for interior and exterior design as our society gravitates towards more thoughtful, simplified, and purpose driven lifestyles. Scandinavian design principles also promote eco-friendly homes that utilize natural sustainable materials for flooring, walls, furniture, and household items.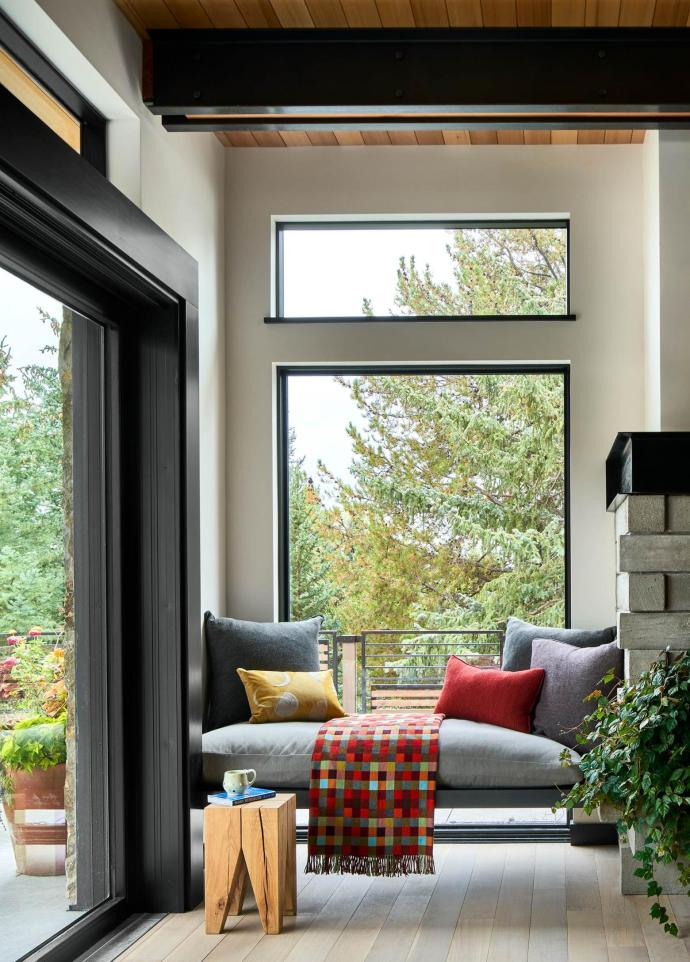 Nordic v. Scandinavian:
Scandinavian design is generally accepted as an aesthetic style originating anywhere in the Northern European or "Nordic" region encompassing the nations of Finland, Sweden, Norway, Iceland, and Denmark (including Greenland & the Faro Islands). Technically only Norway, Sweden, and Denmark are actually considered Scandinavian Nations due to their shared history as part of the Scandinavian peninsula, but in design vernacular Finland & Iceland are often included as part the blanket term of "Scandinavian Design" which is used interchangeably with the more accurate but less well-known term "Nordic Design".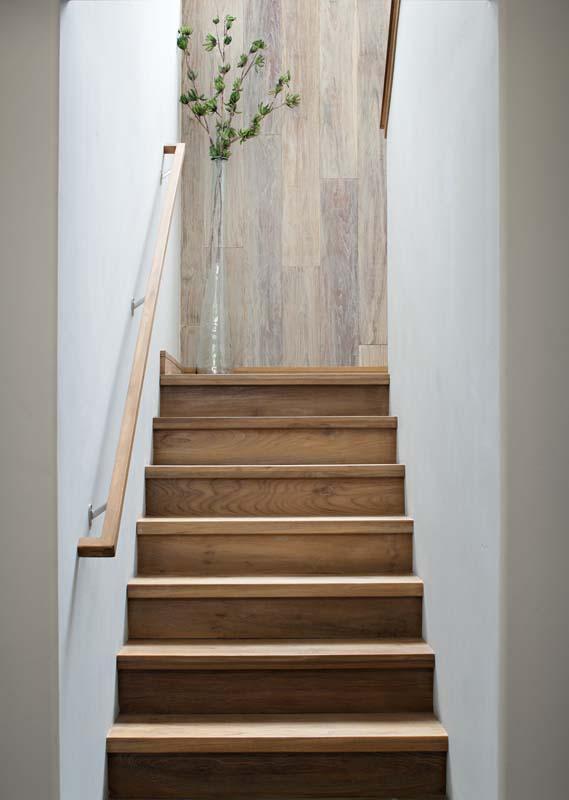 History:
Scandinavian design has been a notable contemporary design aesthetic since the early 1900s, evolving in parallel with Art Deco, Bauhaus, and Mid-Century Modern design and like those movements was shaped by both World War I & II as well as the end of the systems of nobility in Europe as democratic governmental systems formed to replace monarchies.
Nordic winters are specifically harsh, which also shaped the Scandinavian aesthetic concept. The core elements of Scandinavian design philosophy came about from people learning to live with harsh winter weather while striving to define a post-war/ post-class system lifestyle.
This created a design language born out of a focus on functionality and created the central concept of utility over decoration which became a mainstay of Scandinavian design.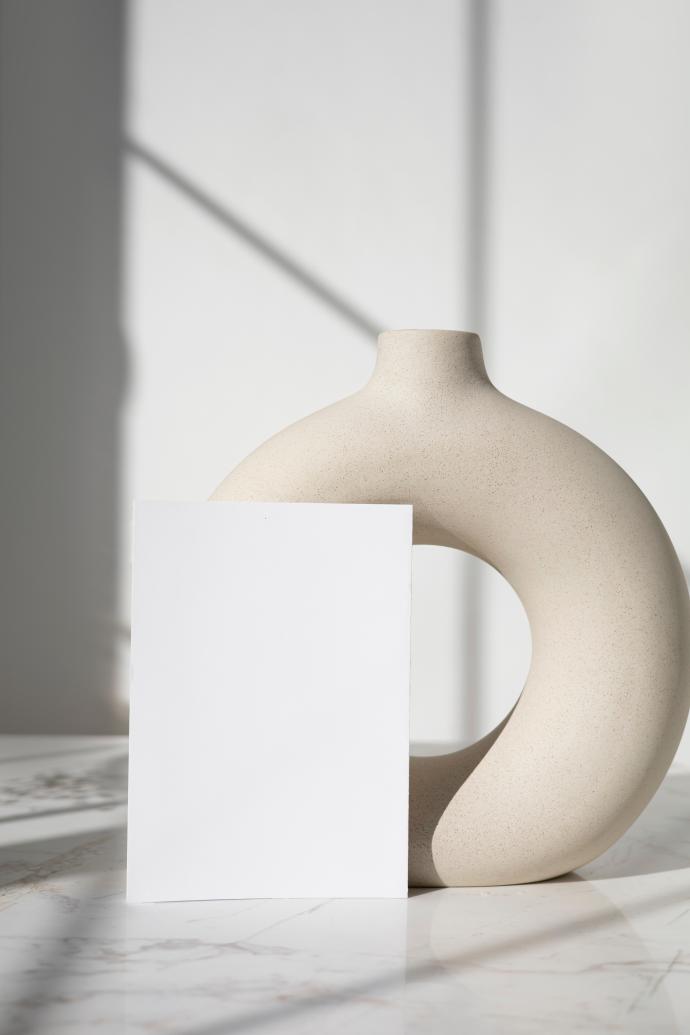 The Fundamentals:
The fundamental elements that have come to define Scandinavian design are minimal white and off-white walls, pale wood floors, modern furniture, and an uncluttered living space. There is also a distinct focus on sustainability, durability, and a general "less is more" attitude towards spaces, decorations, and objects. Stylistically versatile, these fundamentals can be combined with other visual styles to create bright, modern, compelling living spaces that weave natural elements, wood tones, and living plants into a home.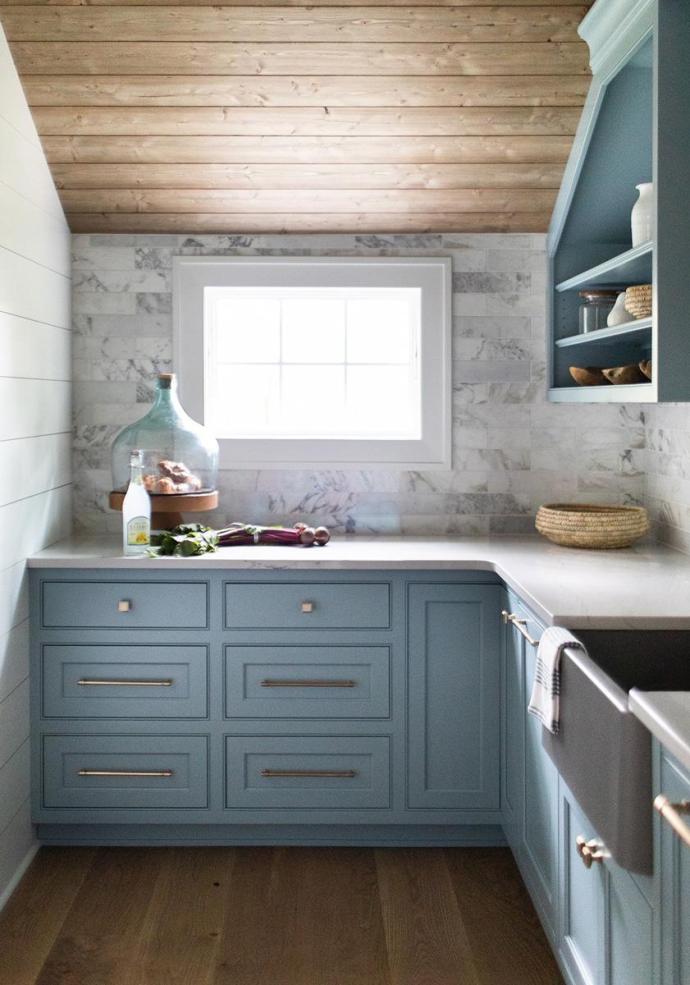 Colors -
The color palate for Scandinavian Design is centered around a neutral color palette. The Nordic aesthetic relies heavily on whites, off-whites, greys, and tans to make spaces bright and comfortable with limited use of accent colors like dark blue, bright yellow, and sage green.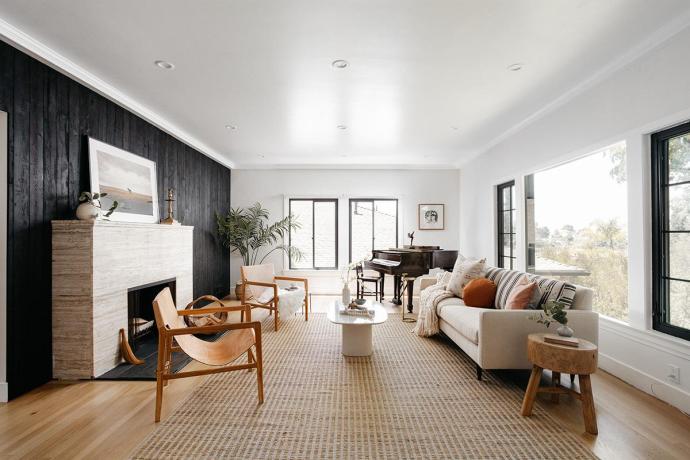 Light -
Long winters mean long hours spent indoors, so the use of natural lighting and large undressed windows that emphasize warm daylight radiating throughout a space is a key component to the aesthetic. Windows are typically designed floor to ceiling and south facing to allow daylight to flow into a home unobstructed.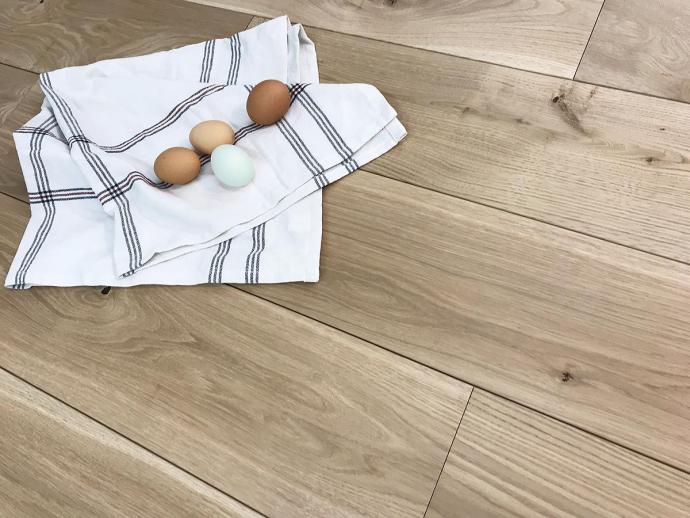 Wood –
Wood is a central element to Scandinavian Design and is used heavily for floors, wall paneling, stairs, shelving, and furniture. Wall to wall carpet is rarely found in Nordic homes which often feature lightly colored wood floors with natural fiber accent rugs. The lighter tones of wood common to Scandinavian Design provide a warm base that complements the clean neural color palette used on walls and furniture.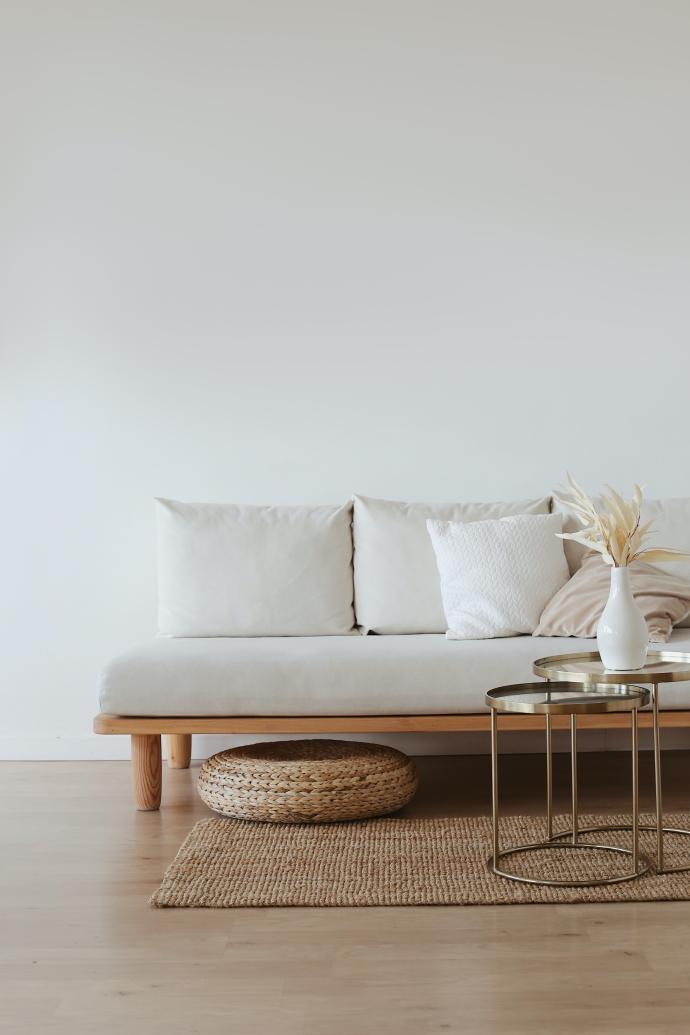 Simple Furniture –
Sleek, modern, minimalist furniture appears throughout Nordic spaces that are stylistically distinct with gentle lines, subtle curves, tapered legs, and warm wood tones. Objects like vases, woven baskets, and stone bowls are used sparingly. Upholstery is often neutral fabric colors, rich tobacco colored leather, or occasionally brightly colored yellow or dark blue.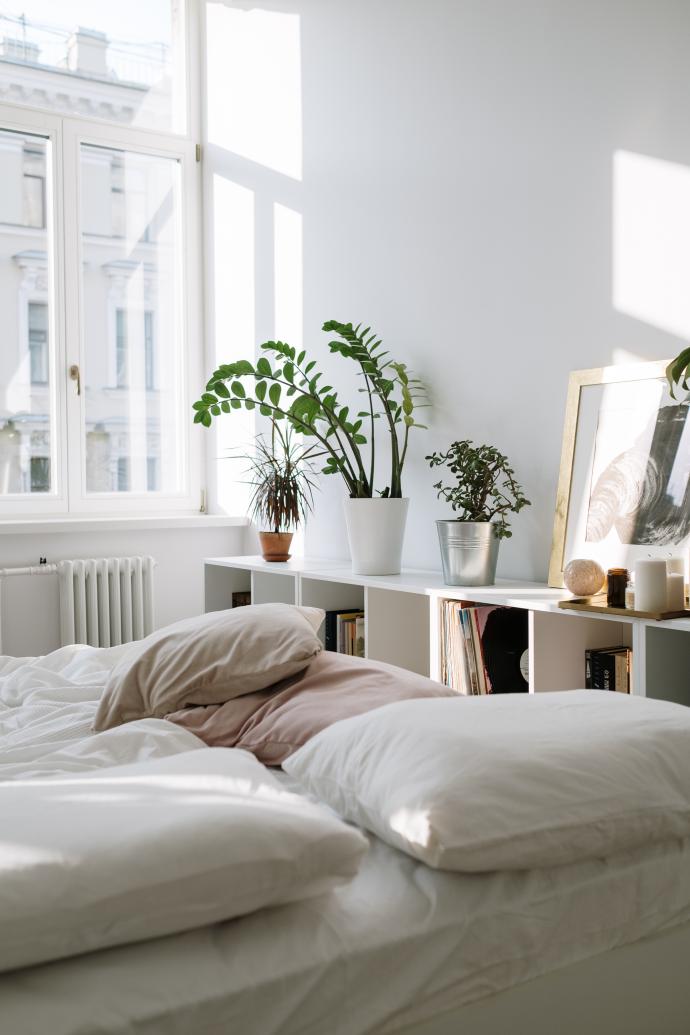 Living Plants –
Leafy green plants, flowers, and other botanicals are incorporated to brighten up spaces and breathe life into a room, especially during winter months. Living elements help to bridge the gap between the outdoor and indoor world and add color pops to the natural and minimal essence of Scandinavian design.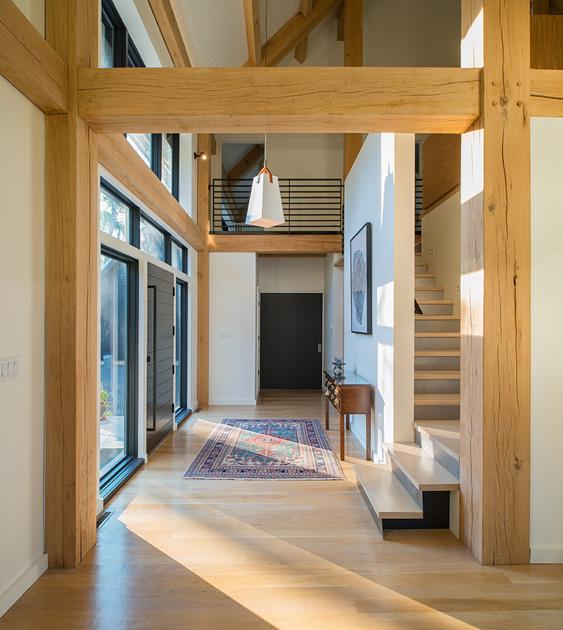 Less is more –
Scandinavian design emphasizes a decluttered simple lifestyle based around traditionally small efficient homes free from excessive decorative accents and ample storage options. The highlighted importance of long-lasting functionality and owning fewer objects lends itself to a streamlined simplified lifestyle.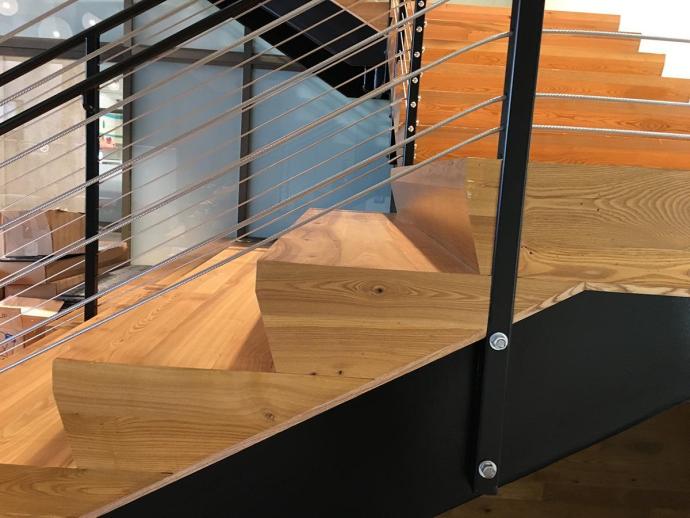 Proven practical ideas for modern life:
Scandinavian design may be a broad term that incorporates a number of different visual elements and materials, but the core philosophy of decluttered utility and simplicity can be applied to any modern home. The stylish functionality of Scandinavian design is at its heart broadly appealing because it is so warmly uncomplicated. These design principles formed during a time in Europe where the class and social barriers of the past were being broken down and everyday lifestyles were rapidly changing due to technological and political advancements.
At the time, people were focused on the quality of their lives while spending long periods of time indoors. They opted for elegant simplicity and warm bright living spaces; the results were as striking as they are minimal. Modern life today mirrors the changes that were taking place when Scandinavian design concepts first started to appear and it is no coincidence that a new generation is embracing those ideas and incorporating them into their homes today.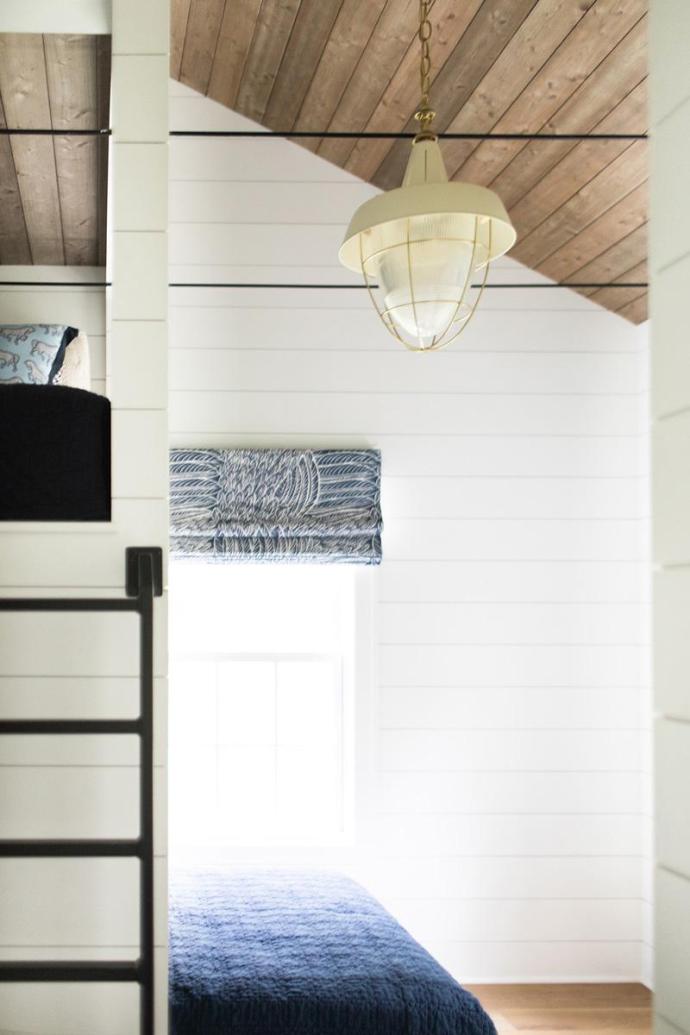 Related topic:
Practical biophilia for your home | Pioneermillworks
Expert's Advice to a Cozy and Positive Vibe Decor (porch.com)
For Pioneer Millworks products that fit the Scandinavian Design aesthetic see:
Wire Brushed Indonesian Reclaimed Teak
Modern Farmhouse White Oak Flooring
Modern Farmhouse Rift & Quartered Clean White Oak