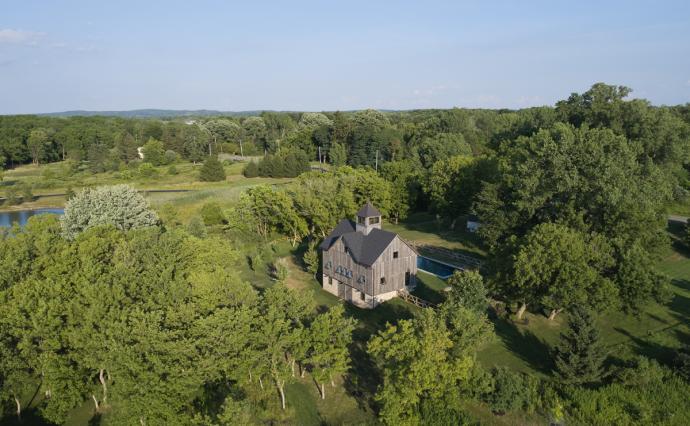 Pioneer Millworks Farmed Board is a new siding & paneling product that is crafted in the U.S.A. from fresh-sawn domestic softwood lumber that has been carefully exposed to natural elements, weathering gracefully over time to give them a classic barn-board appearance. But where does it come from?
We caught up with Michele Caryl our long time Acquisitions Manager to talk about Farmed Board, learn more about how it's made, where it comes from, and why it's a unique option for siding and paneling.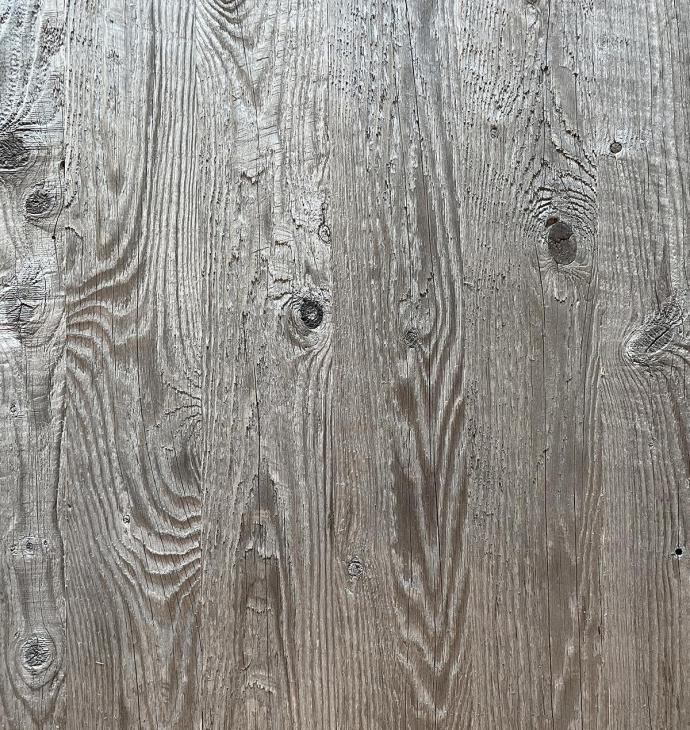 Q: What is the difference between Farmed Board and our reclaimed barn wood siding options?
A: Farmed board is produced by naturally aging fresh sawn domestic softwoods (Pine and Hemlock) for a short amount of time, rather than being salvaged from agricultural buildings, snow fences, and feed lots like our reclaimed American Prairie products. That is the biggest difference, that Farmed Board is not a reclaimed product but a sustainable fresh sawn product.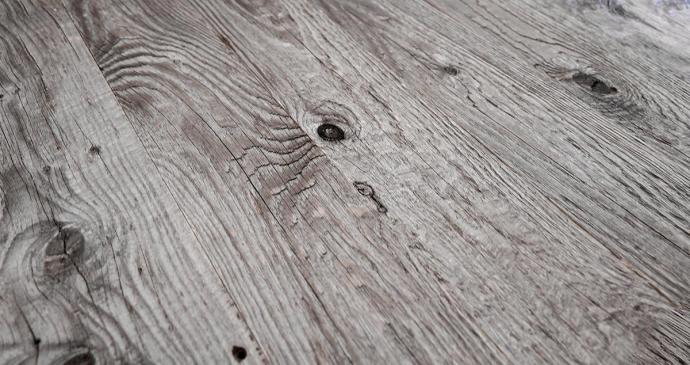 Q: If Farmed Board is not reclaimed from existing structures like other barn wood siding, where does it come from?
A: We source our Farmed Board from a number of sources in the U.S. and Canada. Basically, sustainably harvested fresh sawn boards are attached to posts in large open fields or ranchland and left to naturally age and weather for about two years before they are collected and sent to our mills in New York and Oregon to be kiln dried, milled to size, packaged, and shipped. These "board farms" if you like, are a way to supplement the supply of reclaimed barn wood with a consistent fresh sawn option that is responsibly harvested and naturally aged without chemicals or additives to achieve a classic barnwood aesthetic.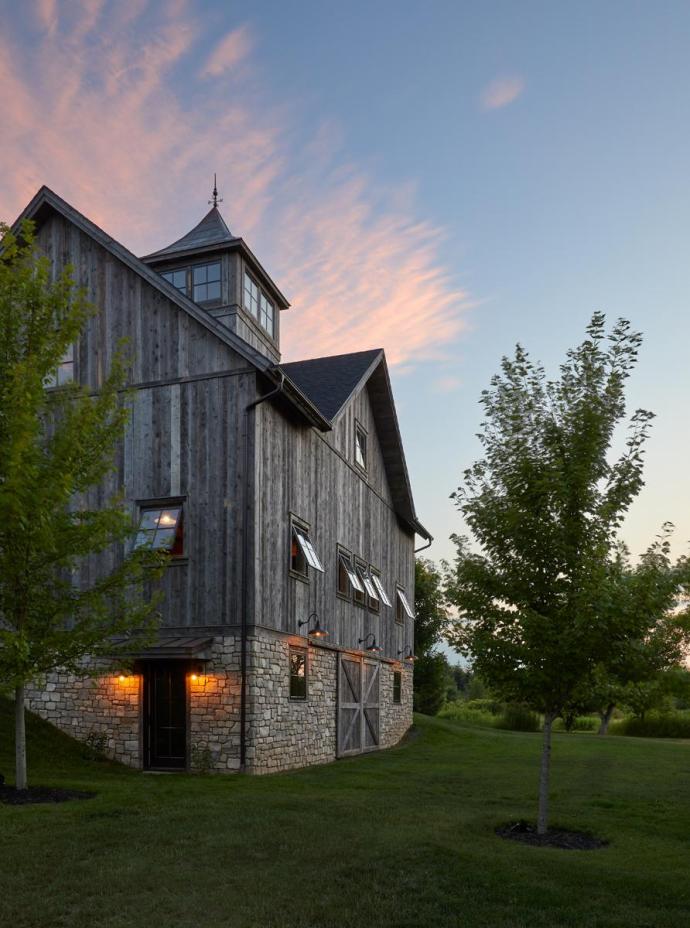 Q: Why is Farmed Board a good option for residential or commercial projects?
Farmed board is a great alternative material option to reclaimed siding, especially on larger projects, because of the way it is aged. These boards are weathered to a gray patina in a controlled environment to yield a specific look and tone, so it is more uniform in appearance than reclaimed barnwood and does not have the same deep texture and fissures that reclaimed wood is known for. It is smoother, a lot more stable, and a consistent grey color.

It also comes in longer lengths and consistent widths – which for larger exterior projects makes it a more attractive option. It is harder to achieve this level of consistency in a reclaimed product without producing a lot of waste in the processing phase, which can result in as much as 50% waste from ripping wider boards down to a single width and picking out boards that have more of a brown coloration or are more heavily weathered.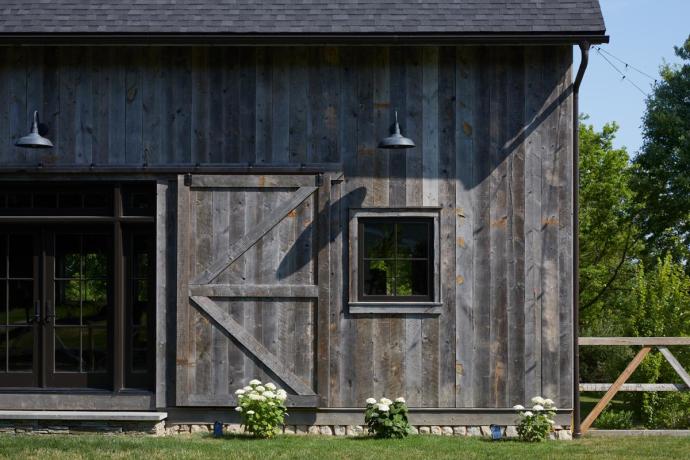 Q: Given your years of experience with Pioneer Millworks and in the building industry in general, what do you think is special about Farmed Board as a new product?
A: I think Farmed Board comes in a beautiful gently aged-texture and grey color that is only going to get better with time after it is installed– without ever needing to be refinished, treated, or colored. That is a really appealing aspect of this product, that it is all natural from the start and will naturally continue to age over time.

Farmed Board is going to be an organic and evolving product when it is installed on the exterior of a building, changing, and developing a rich patina throughout its lifecycle, but when used as interior paneling it is also very attractive. I used Farmed Board in my own home recently as a fireplace wrap because of its consistent color, and because it is a smoother texture than traditional reclaimed barnwood. I found that it does not collect dust like heavily weather siding/paneling does, which was an unexpected benefit.

But when it comes to Farmed Board, just like all of our products, the best thing I can say to a homeowner or designer is to encourage them to order a sample so they can hold the board in their hands and see the texture and color for themselves.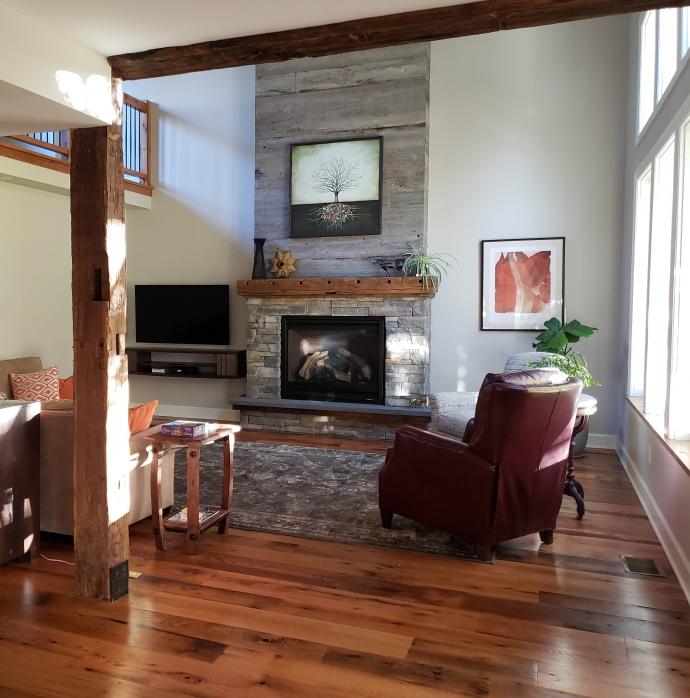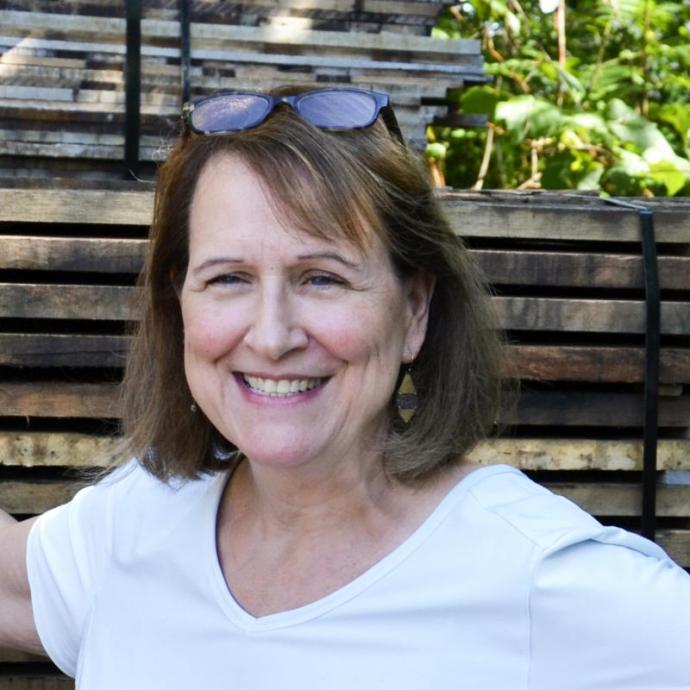 About:
Michele is a veteran of the days when Pioneer Millworks was a tiny operation in Shortsville NY. Often out of the office digging through a ramshackle building talking the value of timbers with partners and clients, Michele's most happy spending her time with her husband, two beautiful daughters, her guitar riffing son Evan, and her grandchildren.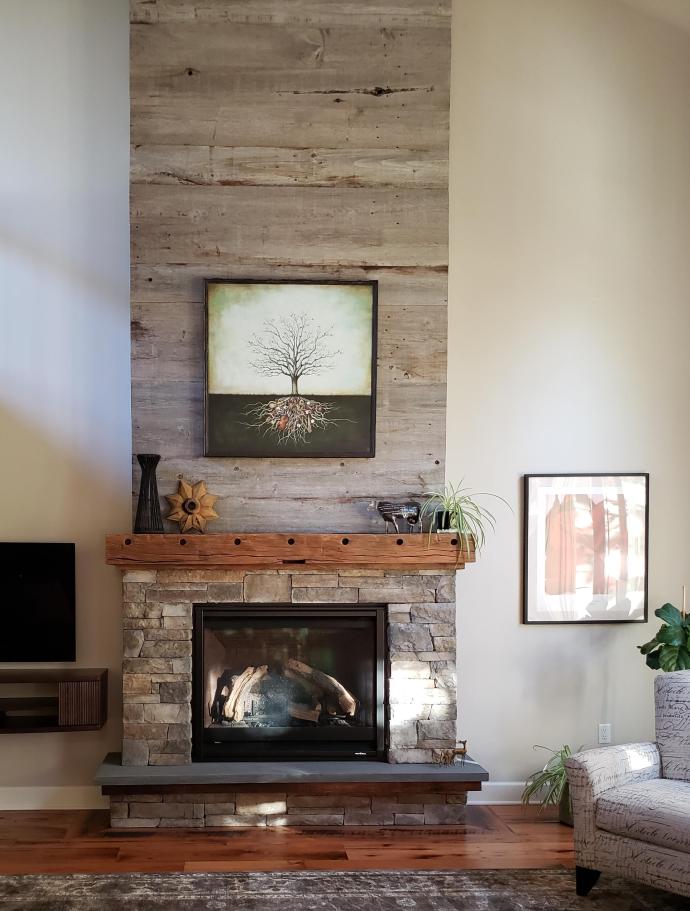 Farmed Board: 
Pioneer Millworks Farmed Board – a new siding and paneling product that is crafted in the U.S.A. from domestic softwood lumber that has been carefully exposed to natural elements, weathering gracefully over time to give them a classic barn-board appearance.
These boards develop a distinct aged patina as they naturally weather with surface colors that vary from graphite to silver grey. Best of all they are available in long lengths and wide widths, making them a consistent option for siding applications and larger projects.
See more:
Farmed Board | Pioneermillworks
Farmed Board: New Product Q&A | Pioneermillworks
Farmed Board Project Profile: Vintage Barn | Pioneermillworks
Private Residence—Upstate, New York | Pioneermillworks
Adventures in Acquisitions: An Expert Q&A | Pioneermillworks