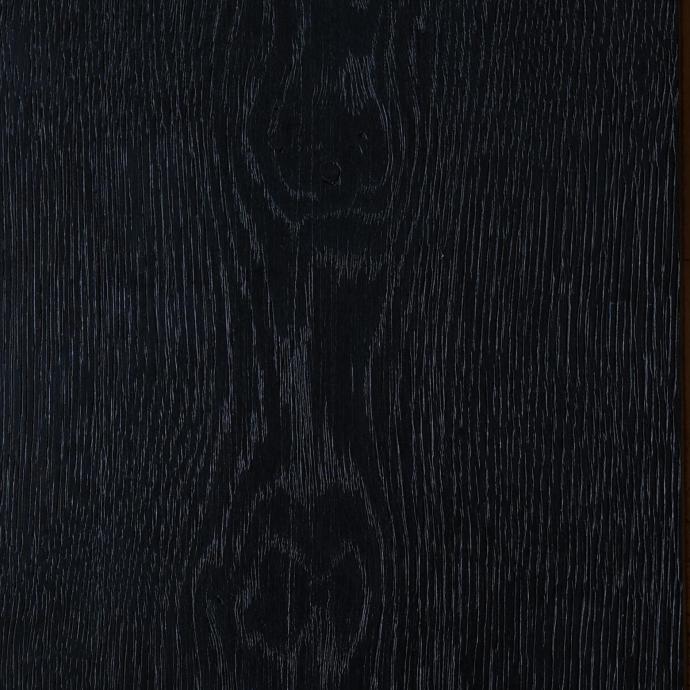 Recently Pioneer Millworks partnered with celebrated interior designer David Senise to create our new Natural Expressions Collection, a wide plank Casual White Oak flooring collection made with our all-natural UV Cured Hard-Wax oil finish in twelve custom designer colors.
We caught up with Tony Harlow, our Finishing Specialist, and Chip Hormess, our Production Supervisor, from our Farmington New York mill to find out how they crafted these twelve unique finishes and what it was like helping to create a designer flooring collection with David Senise.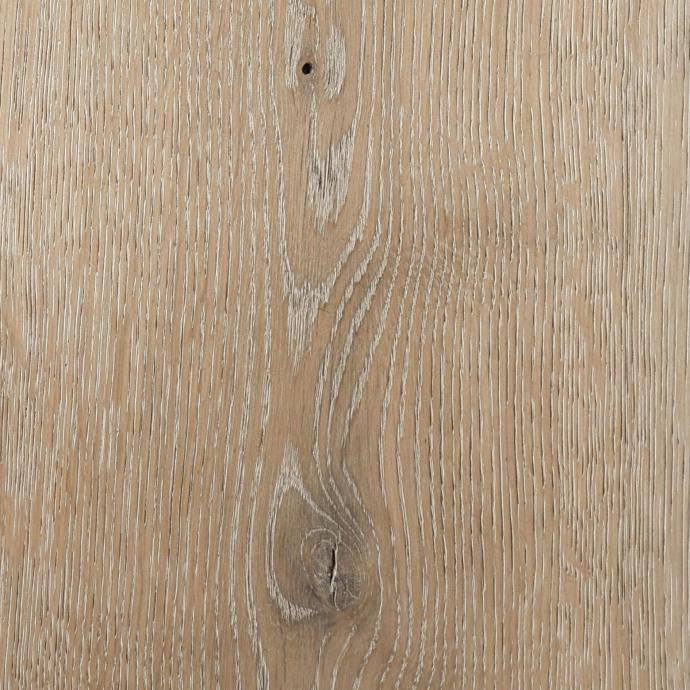 Q: How did creating the twelve unique finishes for this collection start from a product development standpoint?
Chip: In the very beginning of this development process, I reached out to a finish supplier that specializes in natural products that are geared towards allowing wood product manufactures like us to craft truly custom Hard-Wax oil finish colors.

Normally when it comes to Hard-Wax oil finishes, finish manufacturers will send you their base color set that is pre-formulated, and with that you can mix and match to achieve a limited amount of customization.

But for this collection we found a supplier that offers a base oil and a large number of separate individual pigments that truly allowed us to formulate specific, unique, and exclusive colors for the Natural Expression Collection based on David Senise's design and vision.

 

Tony: I agree, and I think that supplier was a great find on Chips part going into this. This method allowed us to really dial in specific colors for the collection, and truly craft our own natural color palate.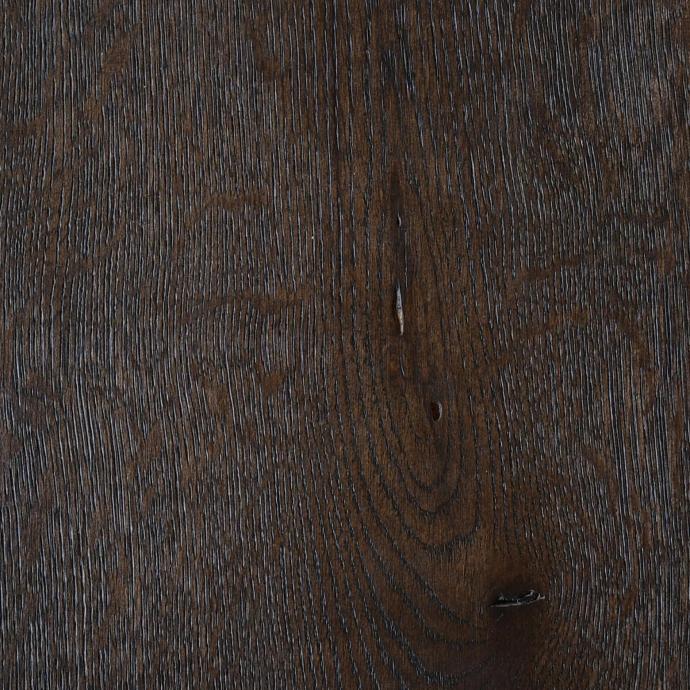 Q: How are these unique finishes applied to our wide plank Casual White Oak flooring?
 

Chip: None of the colors and tones from the Natural Expressions Collection would be possible using a single step process, they are all very complex. Each of our twelve finish color options is achieved through a multi-step stain and finish process, but each one is a little different. At minimum, each board goes through our UV roll coater production line twice. The UV roll coater line applies a layer of finish to each board as it passes through the machine, evenly brushes it in, then cures it in the UV oven at the end, resulting in floorboards that are ready to install.

 

Tony: We also brush the boards with nylon brushes prior to the finishing process to really make the grain pop and show depth without adding any additional texture to the very smooth Casual White Oak Flooring. That depth of grain we get from the brushing process is what give all these colors such a dynamic appearance and accentuated grain pattern.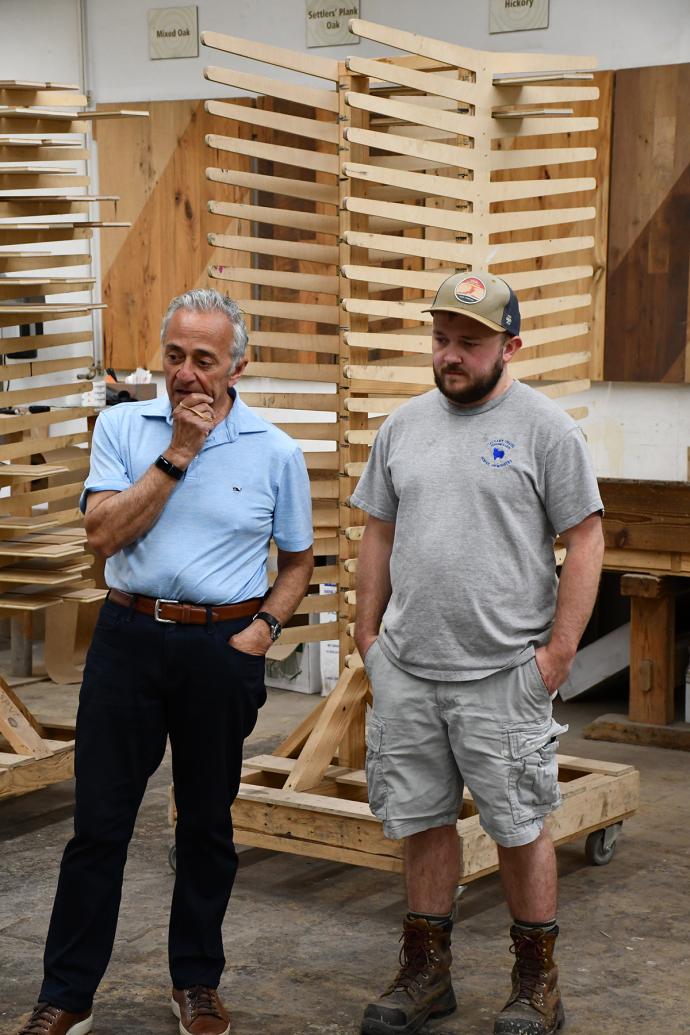 Q: What makes this designer collection different from other flooring collections you have worked on?
Tony: The really special thing about this collection for us is that we created it in-house with David Senise. He had the vision, and we created the finishes from scratch to match and achieve that vision. We have never done a collection using this collaborative process with a designer, and going through the process with him to get all these colors and tones exactly right was wonderful.

It was a trial-and-error process, and you learn a lot as you go along. David came in with very specific ideas and examples, and it was challenging to try to formulate finishes to accurately express his ideas, but it was also a lot of fun.

 

Chip: We created hundreds of different colors just to narrow it down to the final twelve that make up the Natural Expressions Collections. It was a completely unique process for us, but I really loved the challenge. I am really thankful that Tony was part of this too, because he came to the task with a great mindset and was truly great to work with as we experimented and tried different ratios to get some of these colors just right. When we finally got them all right and started to produce the final samples, it was a tremendous sense of accomplishment that Tony and I, and the whole team really, got to share with David.
Q: What was special about working with designer David Senise on this collection?
Chip: David has a great eye for color and knew exactly what he wanted. Working on this in the shop and trying all these different fine tuning modifications to the finish, Tony and I would become kind of "color blind" to some of the subtle differences, but David would come in and say "this one has a little too much blue" or "that one is a little too dark" and as soon as he would say that it was like BOOM, I can see that, and he is right! He was a great compass on this journey keeping us on track and heading in the right direction.

 

Tony: David could see things we couldn't see in terms of color. Like Chip said, he would point out variations in the color that we didn't pick up on. He built such a sense of trust with us as we went through this collaborative process, it was just great to work with him on a product line that achieves such a high level of quality and craftsmanship.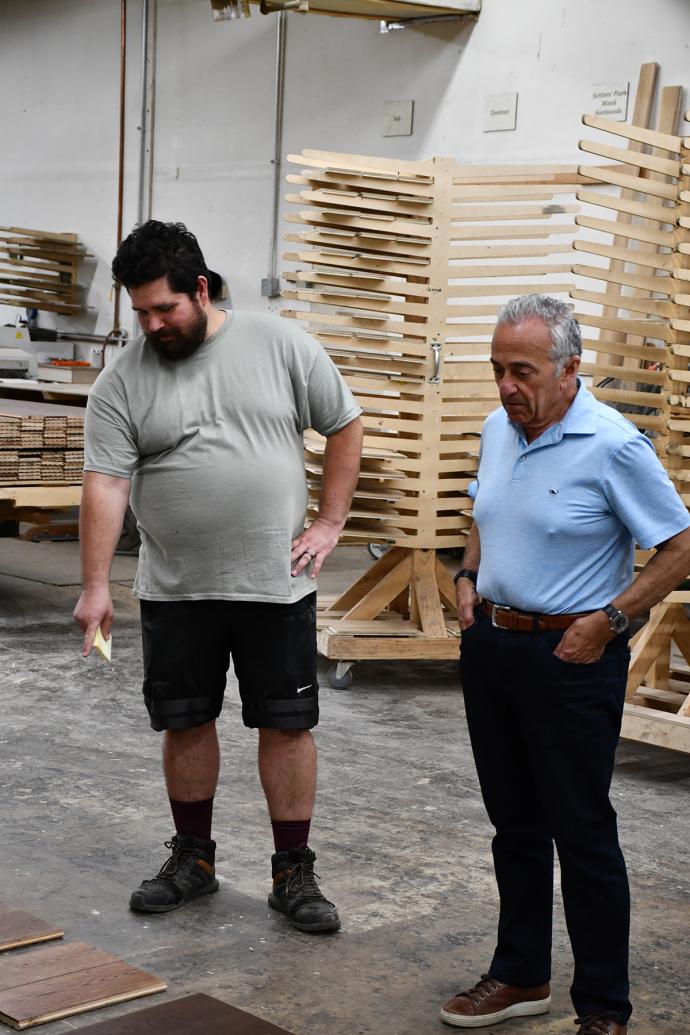 Q: Now that the collection has been released, what do you think of it?
Tony: If I look at the final colors that we came up with for this collection all lined up, fully produced, and ready to sample in our shop, and it makes me feel great. There is a huge feeling of accomplishment that I have in how well this all turned out. This is an amazing, unique collection. There is not a single finish that I don't like, I feel like they all just work, and I would be proud to have any one of them in my own home.

 

Chip: What I find the most meaningful is seeing everyone else's excitement for this collection now that all the behind-the-scenes work is completed, and it has been released publicly. We took our time to make this collection a reality, a lot of work and skill and effort went into these finishes, and seeing clients and coworkers respond to it so positively is truly rewarding. It was challenging, and it was difficult, but the results reflect all of our collective efforts, talents, and craftsmanship, and that really says it all.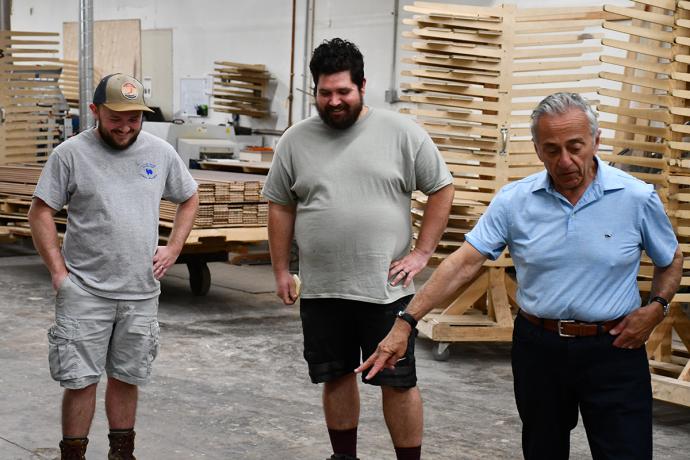 More about the Natural Expressions Collection:
Made with our sustainably harvested FSC® Certified Casual White Oak, the Natural Expressions Collection utilizes an 8" wide plank format and an all-natural UV Cured Hard-Wax oil finish, giving any space an organic flow by allowing each board to express a variety of wood grain patterns.
See the whole collection:  - NATURAL EXPRESSIONS COLLECTION | Pioneer Millworks
Related Content:
The Natural Expressions Collection – Why Engineered Flooring Q&A | Pioneermillworks
The Natural Expressions Collection – Project Q&A | Pioneermillworks